Gladys Knight offers to make Vegas' Fleury 'an honorary Pip'
Updated May 29, 2018 - 12:00 pm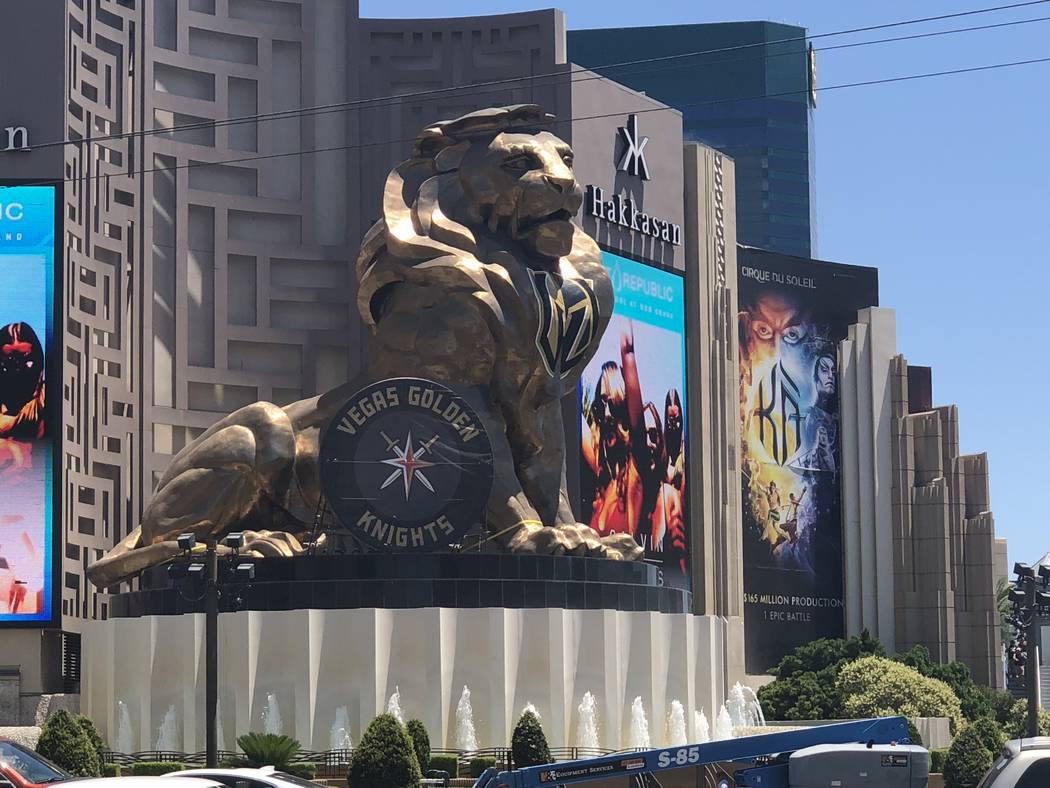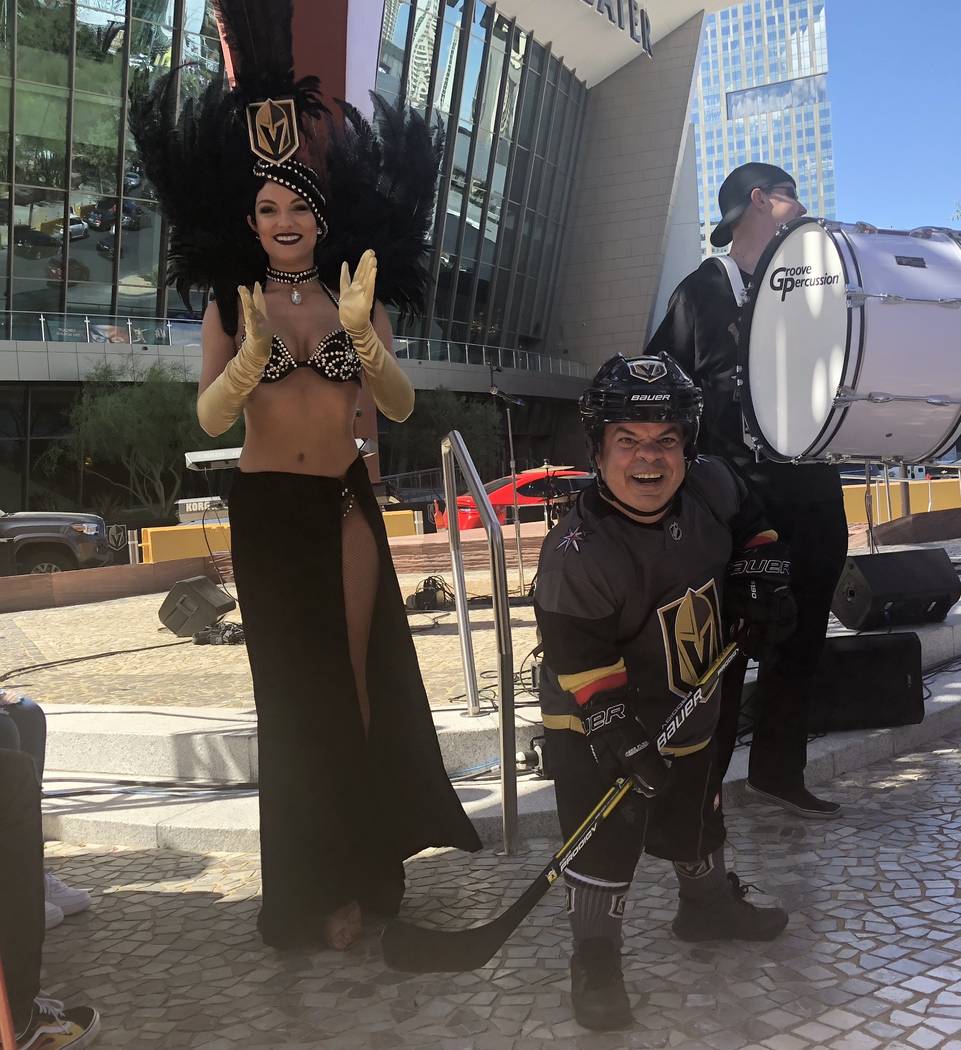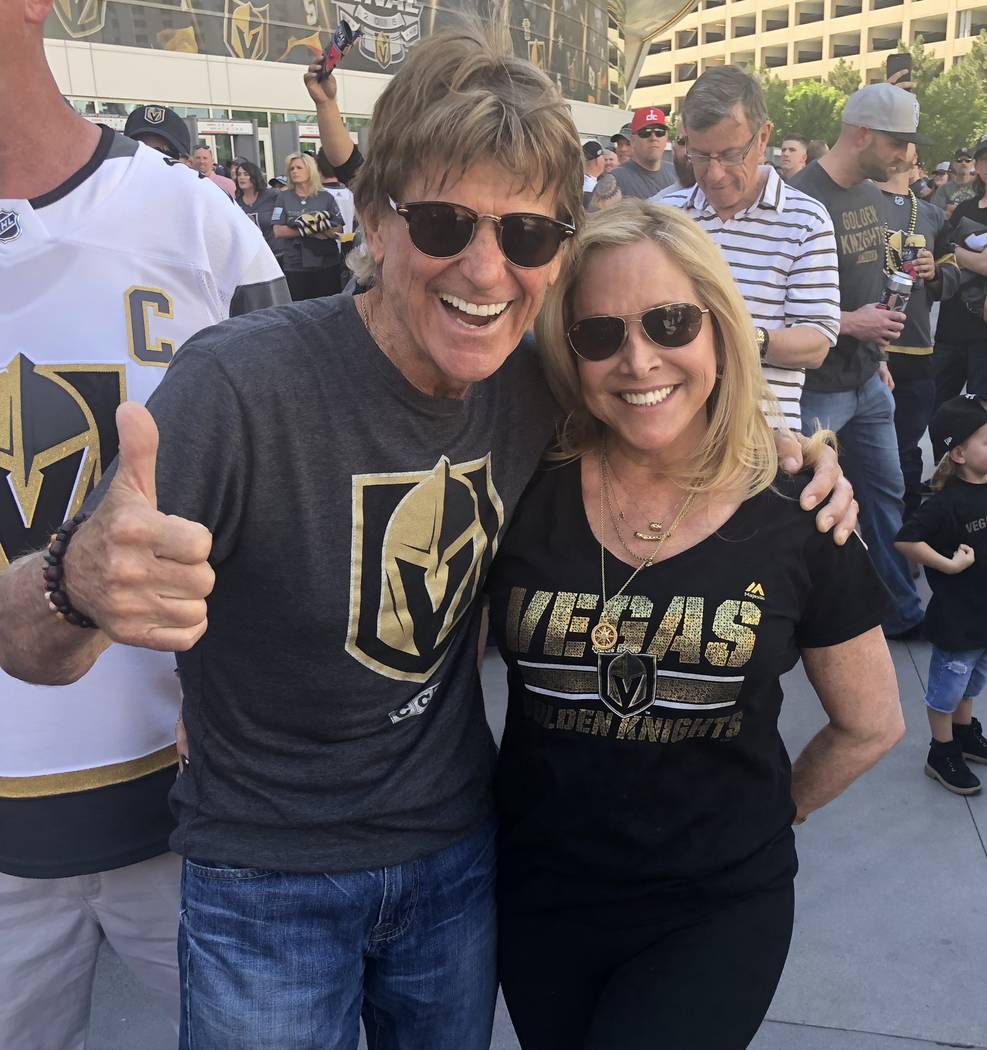 The Kats! Bureau at this writing is the Perch at T-Mobile Arena, where the ice is solid but the action is torrid as the Golden Knights ward off the Washington Capitals, 6-4.
Game 1 of the Stanley Cup Final has drawn a bevy of Vegas celebs, naturally. As I was telling my good friend (requisite name-drop warning) Brad Garrett a bit ago, it seems my whole column has been dumped into this building.
Earlier, I had to shout over Michael Buffer's voice-over as he introduced the starting lineups while I conversed with Criss Angel, Carrot Top and Lil Jon. A few feet away, Gladys Knight posed for photos as arena emcees Mark Shunock and Wayne "Big D" Danielsen held an informal pregame summit.
Knight said she and her husband, William McDowell, have been following the team all season. "I'm so proud to be an original Knight," she said, and remarked of goalie Marc-Andre Fleury, "We're making him an honorary Pip."
Lee Greenwood was in the wings, too, which I accurately deduced meant he would sing "God Bless the U.S.A." during a break in the action.
I encountered this uncommon collection of newsmakers behind the Castle, where Angel and Lil Jon cranked the siren to ceremoniously start the night's action. Knight, a Vegas resident, also sang "God Bless America" between the first and second periods. She was also presented a chocolate cake for her 74th birthday as 18,000-plus sang "Happy Birthday to You."
.@MsGladysKnight sings "God Bless America" during intermission before the crowd sings her Happy Birthday #VegasBorn pic.twitter.com/EO6lB9x4CK

— Las Vegas RJ Sports (@RJ_Sports) May 29, 2018
The moment, and the cake, were delicious.
Leo lives!
Leo the Lion, the massive golden cat at the entrance of MGM Grand, now bears a Golden Knight logo on his chest and sits behind a 15-foot-tall Golden Knights puck. Work began at about 9:30 p.m. Sunday and was finished early Monday morning.
The puck and Leo's painted VGK chest will remain in place through the Stanley Cup Final. Leo looks like he's about to put someone into the boards …
Tributes abound!
Aside from Leo the Lion's makeover, the guys from "Chippendales" at the Rio had VGK logos painted on their chests for a photo shoot Saturday. Whenever the Golden Knights score, the troupe sends a Twitter post of one of the cast members tearing off his shirt to reveal the logo.
Meantime, Andrew and Mike Tierney, Phil Burton and Toby Allen of Human Nature at Sands Showroom at The Venetian wear the team's jersey during its show-closing "Runaround Sue."
Wynn Las Vegas race sports book director Johnny Avello has leapt in, too, by going "no caps" on all of his betting boards on Monday. Yep, every line is lowercase through the end of the Finals, in the #nocaps trend.
Rockers rock it
Tommy Rocker, founder of his eponymous music club and restaurant on Dean Martin Drive near the Rio, and his wife, Donna, were hanging at Toshiba Plaza before the game. The Rockers had never seen an NHL game until the Golden Knights opened at T-Mobile in October. Now they are season-ticket holders and have traveled to every road series.
"It's been unbelievable, all the people we've met," Tommy said. "We were in San Jose, wearing our Golden Knights stuff, and we had these Sharks fans wearing shark heads and fins actually circling us. It looked like a feeding frenzy. God, it was funny. They really liked us, but that was before we won the series."
Lil Jon's call
A bunch of social media entertainment authorities wondered why Lil Jon was chosen as the pregame entertainment at Toshiba Plaza with all the options available in Vegas. It was the NHL's call, but the rap star deserved the call if only for his avid support of the team. "I remember when they said Las Vegas shouldn't even have a major sports team, so I've been involved in this since before they gave us an expansion team," he said. As for a prediction, he said, "Get it over quick. Four games, and a parade on the Strip — we should have a parade, win or lose."
Speaking of parades …
In Vegas, a pep rally is never just a pep rally. They are commonly filled with stage performers. The showgirl leading the party parade into The Park promenade before Game 1 was Rachel Swindler. She's the co-star of the updated version of "Tony n' Tina's Wedding" at Bally's. The show reopens June 15.
Swindler's showgirl sidekick at the Park event, Emily Callaway, who has performed the cast of "Wow" at the Rio.
And, the smallish gentleman in the VGK uniform and oversized (for him) hockey stick was Brian Thomas, better known for his full-time gig as Lucky the Leprechaun at O'Shea's.
Thomas hires performers for such functions in his production company, aptly named Vertically Limited. He's portrayed Lucky for a lucky 13 years.
Yes, it's a team
Chuck Todd is the host of "Meet the Press." Yet, the Golden Knights phenomenon has escaped the esteemed newsman's attention.
Todd ended Sunday's show by teasing to NBC's coverage of the Stanley Cup Final by saying, "The Washington Capitals are playing the Vegas Golden Knights. Yes, that is a team."
Yes, that is a team. It's also a whopper of a story.
John Katsilometes' column runs daily in the A section. Contact him at jkatsilometes@reviewjournal.com. Follow @johnnykats on Twitter.