'Going to fight back': 'Pawn Stars' Corey Harrison explains what led to Las Vegas DUI
Updated September 9, 2023 - 5:29 pm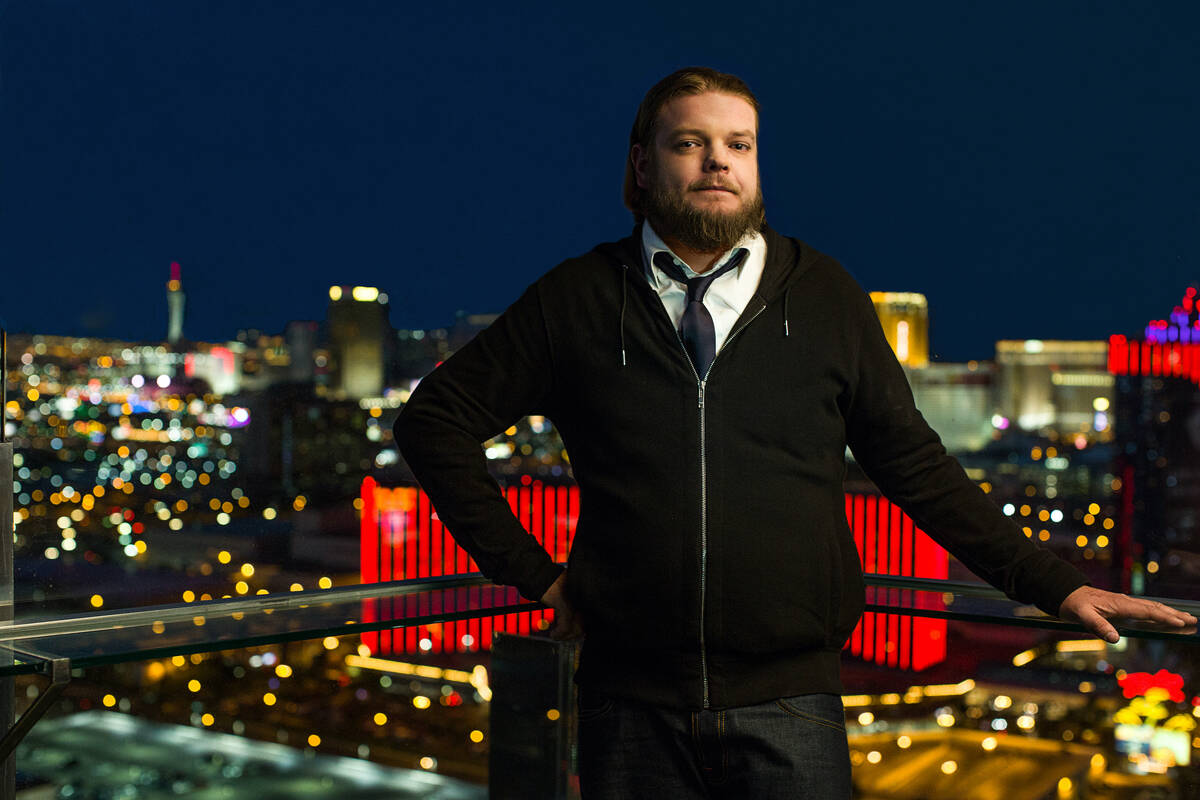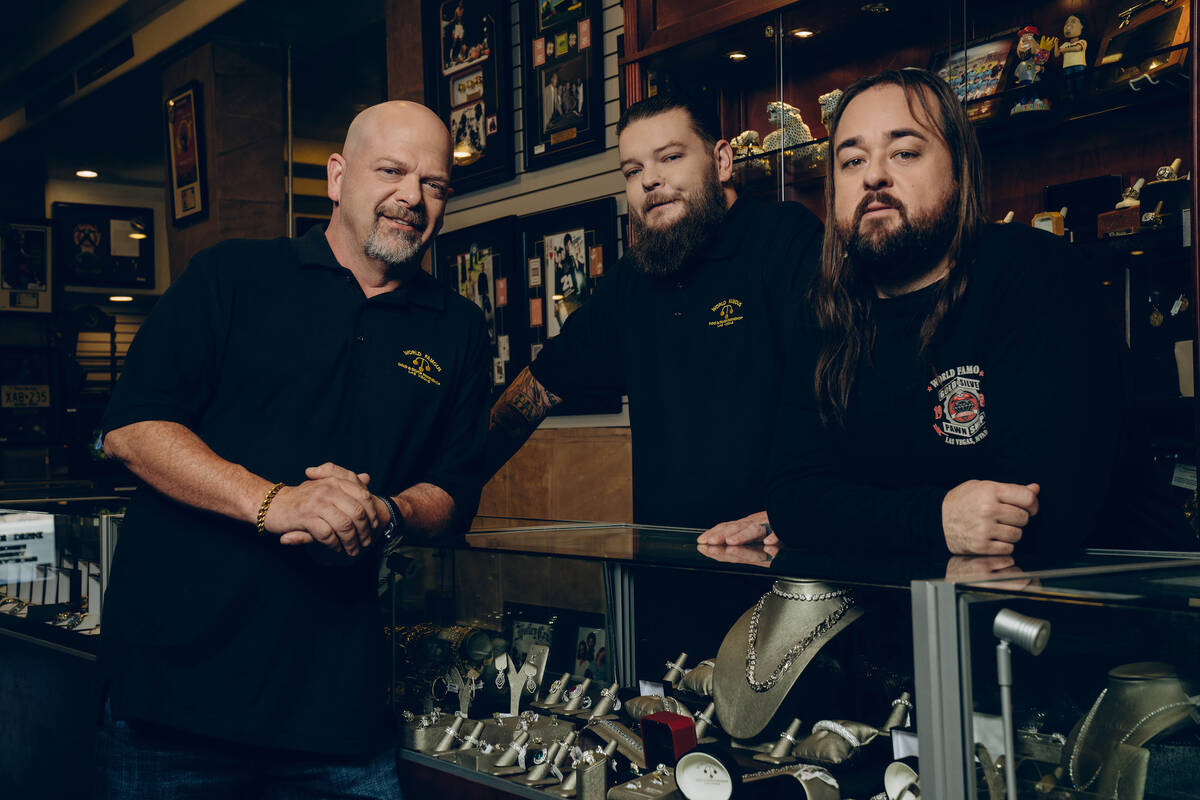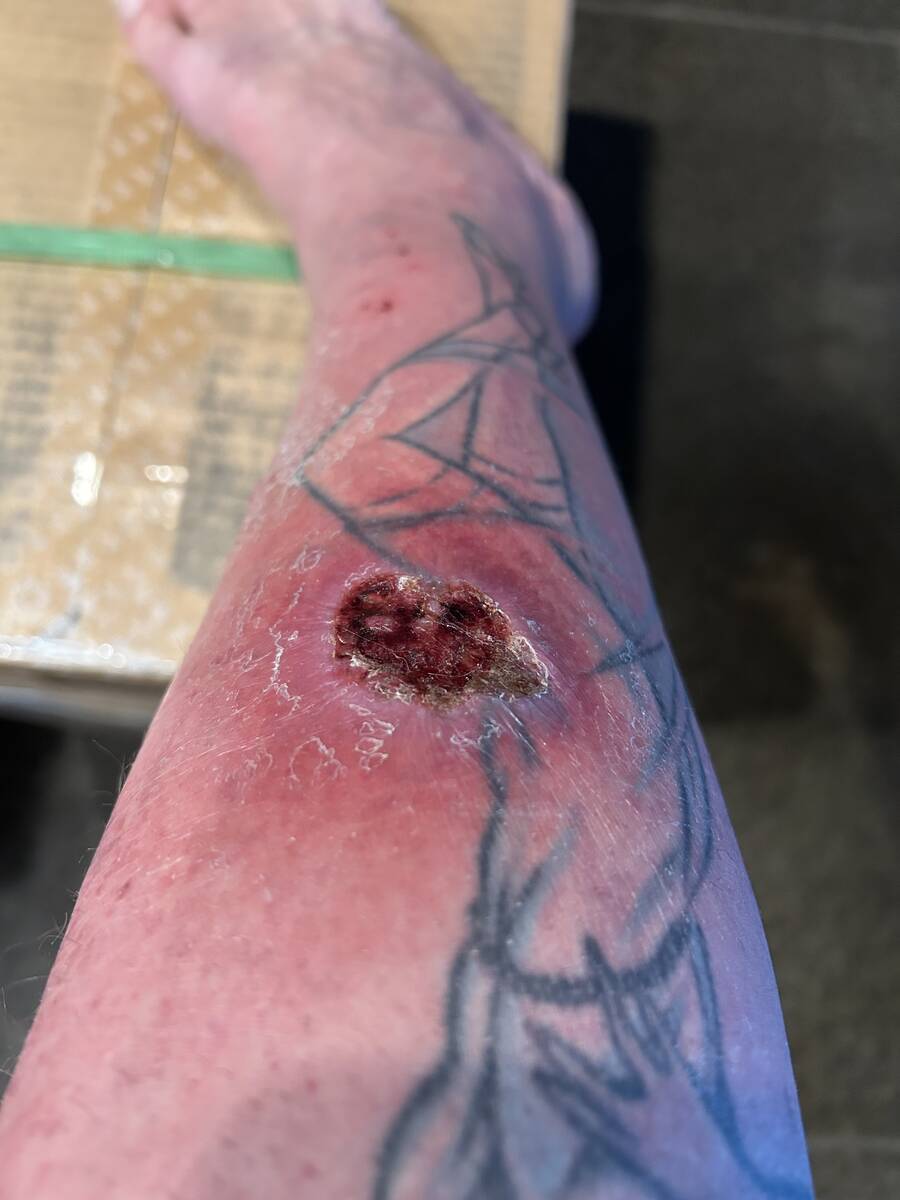 The famed pawn-shop figure says he got a bad deal in a recent DUI arrest.
Corey Harrison of the hit History series "Pawn Stars" says he was cited in downtown Las Vegas late Thursday night because, "I suck at playing Simon Says."
That's a reference to the field sobriety test Harrison was ordered to take, and subsequently failed, when he was cited at about 1 a.m. Friday in the Arts District, about a half-mile from his home at Soho Lofts.
"You're obviously nervous every time you get pulled over. It's not a normal thing for me," Harrison said in a exclusive interview over the phone Saturday morning. "It's, stand on this leg, stand on that leg, walk in a straight line. I felt I passed it. But the test is meant for you to fail, no matter what."
TMZ was first to report the incident, saying it had originally learned of the incident from "law enforcement." But as of Saturday afternoon, there was no record of Harrison's arrest in Metro bookings, or in Las Vegas, North Las Vegas or Henderson Justice Court documents.
Harrison has never been arrested for DUI. His most recent case in Las Vegas was for possession of drug paraphernalia in 2006, three years before "Pawn Stars" premiered.
Harrison was pulled over by a Las Vegas police motorcycle officer after flying back from Minneapolis International Airport on Thursday night. He was returning after filming for the "Pawn Stars Do America" series in Minnesota.
The 40-year-old reality-TV star checked on some of his 30 Airbnb properties downtown. He was pulled over for swerving in his 2020 Ford F-250, which he claims "pulls to the right, a little bit."
After faltering in his field sobriety test, Harrison reports that he was arrested for DUI, taken to Clark County Detention Center and released some eight hours later. He says his license was not suspended. He took a blood test but was not provided the results.
"I'm like, you're giving me a field sobriety test? How about, give me a breathalyzer and let's cut the (BS) out," Harrison says. "(The officer) said it was broken. But I'm like, amongst the four police officers that were here, there wasn't one breathalyzer? After pulling me over suspecting I've been drinking? I would have definitely called for a vehicle with one."
Harrison says the officers knew who he was, with one saying, "That's the 'Pawn Stars' guy," as he was being transported to jail.
Along with the breathalyzer dispute, Harrison outlined a series of mitigating factors in his arrest. The reality star contends:
— He was unsteady because he has a badly infected right shin, the result of walking through poison ivy during a recent shoot in Rhode Island.
— He had trouble keeping his footing along the paver-stone surface near the sidewalk on the corner of Main Street and Charleston Boulevard, where he was pulled over.
— He had a drink on the flight back, some seven hours earlier, but nothing after landing.
— He was driving with a case of unopened wine, with his face on the labels, a gift from a "Pawn Stars" fan and friend from Argentina.
— Two officers in Ford Explorers who were on the scene were called to a reported shooting as he was taking the field test. "They hit their sirens and go flying by," Harrison says. "This is when I'm trying to stand on this leg, that leg."
A Las Vegas native, Harrison is planning to hire a Vegas attorney to take his case, though he's not ready to say who he'll bring on as counsel. He's trying to keep the matter in a legal context.
"I'm not going to say, "(Screw) Metro! Drinking and driving should be legal!" Harrison said. "I'm not trying to be that guy. But I'm the guy who, when I get punched in the face, I am going to fight back."
Might We Recommend
"Breathe The Sky," featuring a rock star who is also an expert musical-theater performer, Bucky Heard of the Righteous Brothers.
The new musical plays Myron's at the Smith Center at 7 p.m. Monday and Tuesday, go to thesmithcenter.com for tickets and intel.
Three-time Tony Award winner and Boulder City resident Kathleen K. Johnson wrote the piece. Johnson is the multi-awarded producer of "Hair," "Who's Afraid of Virginia Woolf?" and "A Gentleman's Guide to Love and Murder."
The new production is a blend of classics and originals, set in an upscale bar as a group of performers perform for a singer-songwriter night. Sounds like a stage adaptation of The Composers Showcase of Las Vegas, one of the coolest music events in VegasVille, also held in Myron's.
Heard's role is to encourage the singers to perform in front of the audience. He's persuasive this way, believe it. We'll be at a power table on Tuesday. Something about the other Righteous Brother planning to attend.
Cool Hang Alert
"Songs In The Key of Motown" takes over Mondays Dark at The Space at 8 p.m. Monday (natch). Sure to be a groovefest helmed by proprietor and emcee Mark Shunock and band leader Kenny Davidsen. Benefit for Firefighter Behavioral Health Alliance. The event is livestreaming, as usual. Go to mondaysdark.com for all the details.
John Katsilometes' column runs daily in the A section. His "PodKats!" podcast can be found at reviewjournal.com/podcasts. Contact him at jkatsilometes@reviewjournal.com. Follow @johnnykats on X, @JohnnyKats1 on Instagram. Review-Journal staff writer Jeff Burbank contributed to this report.