Golden Knights' playoff run led ACM Awards back to MGM Grand
Updated April 13, 2018 - 7:01 pm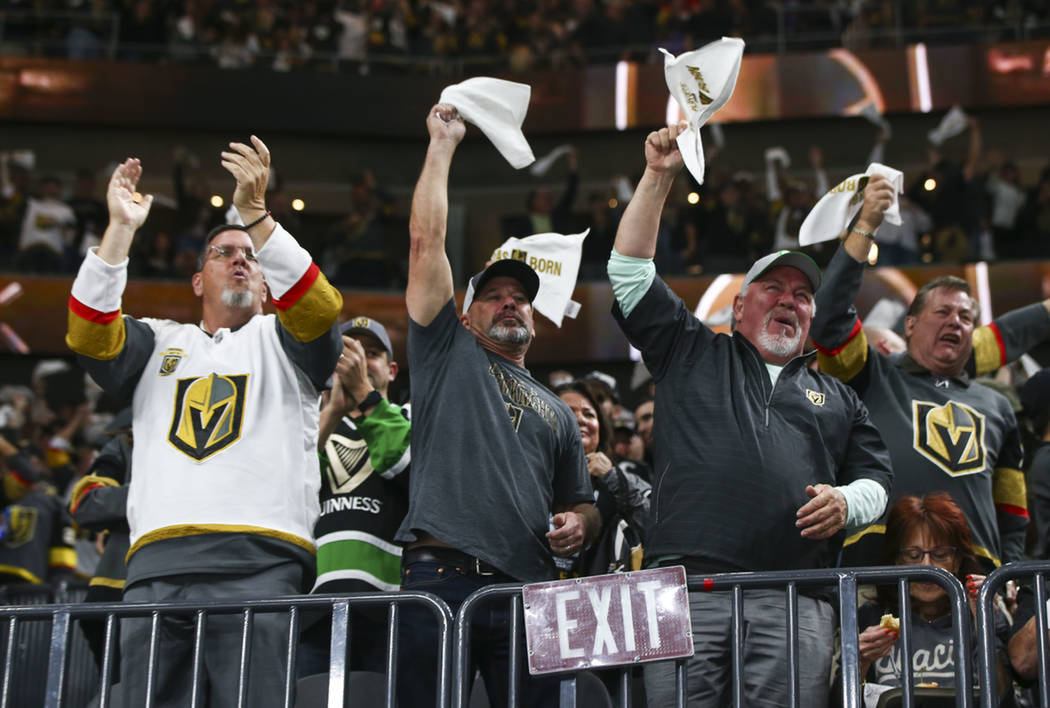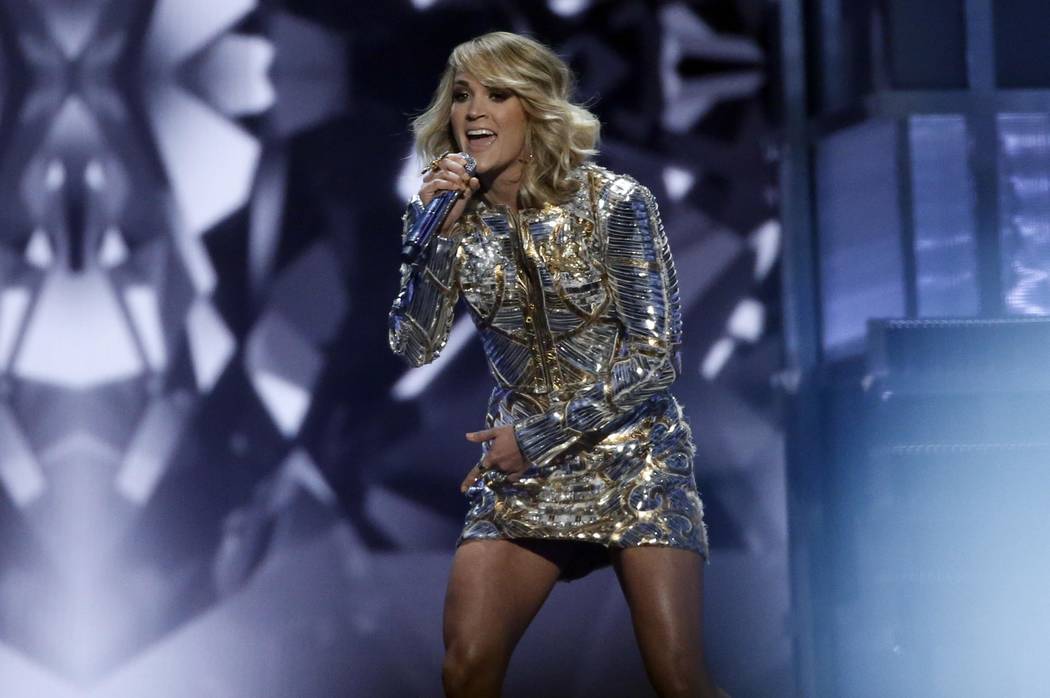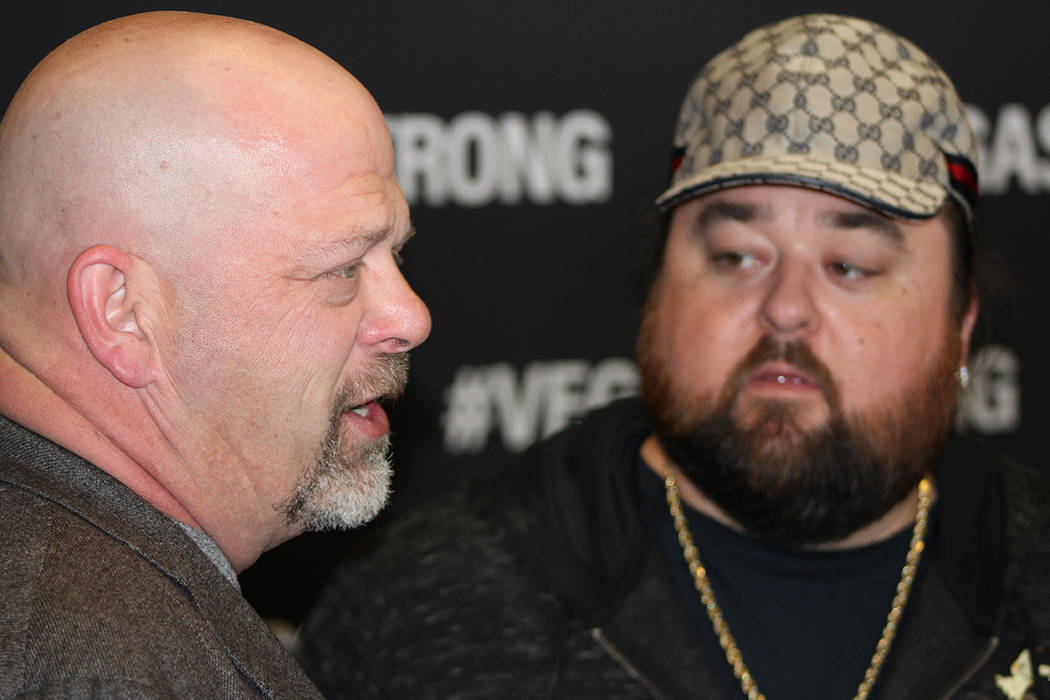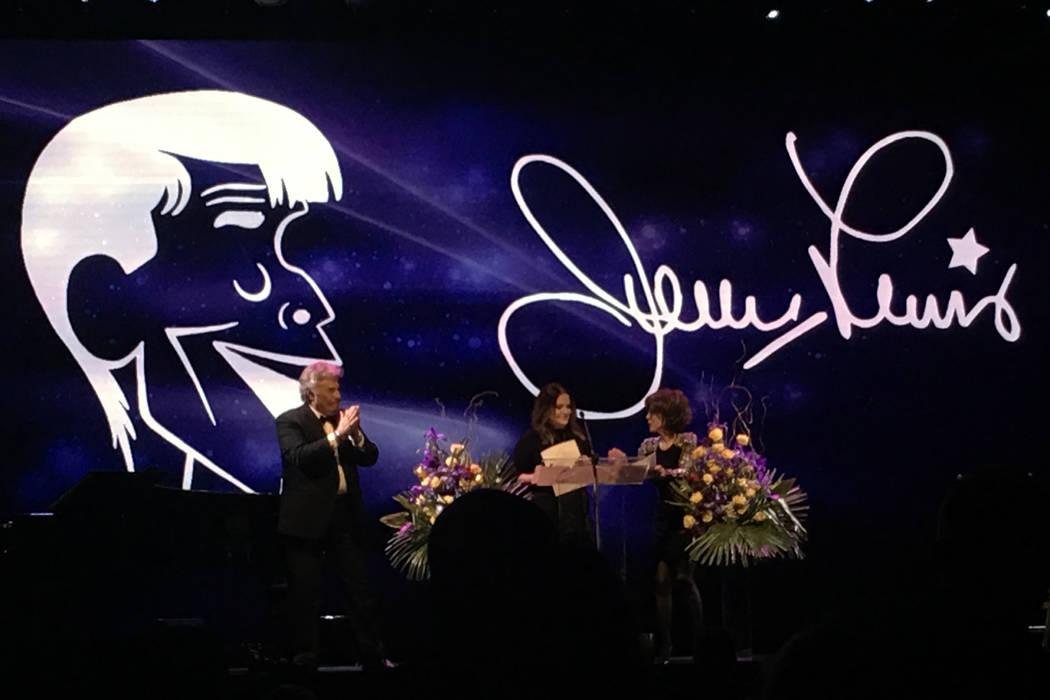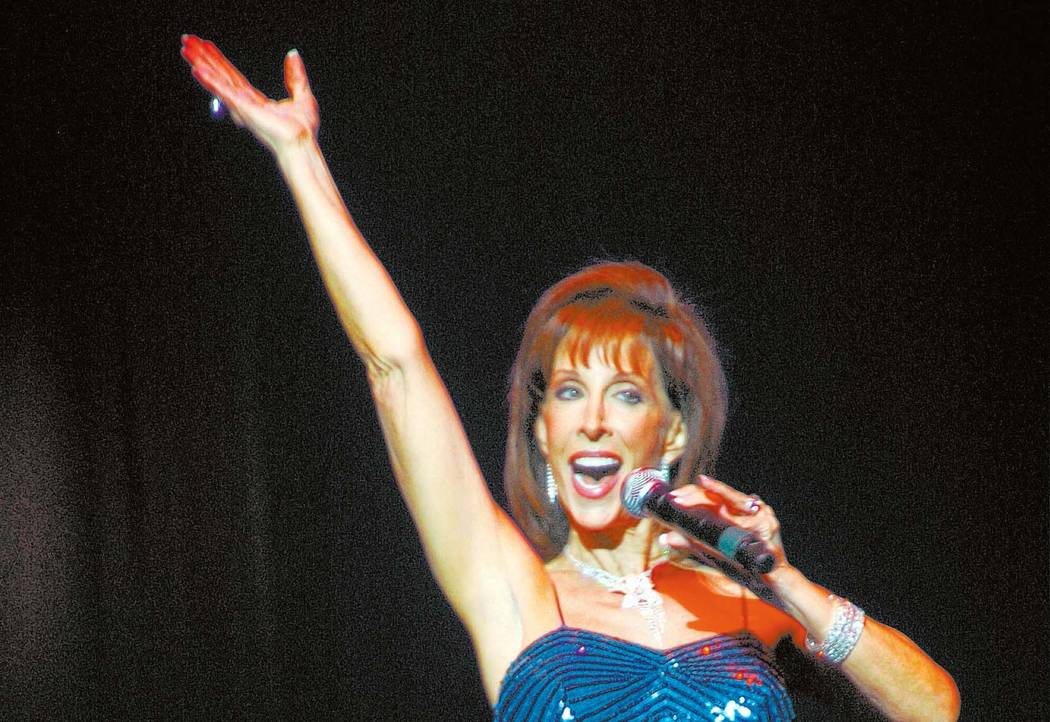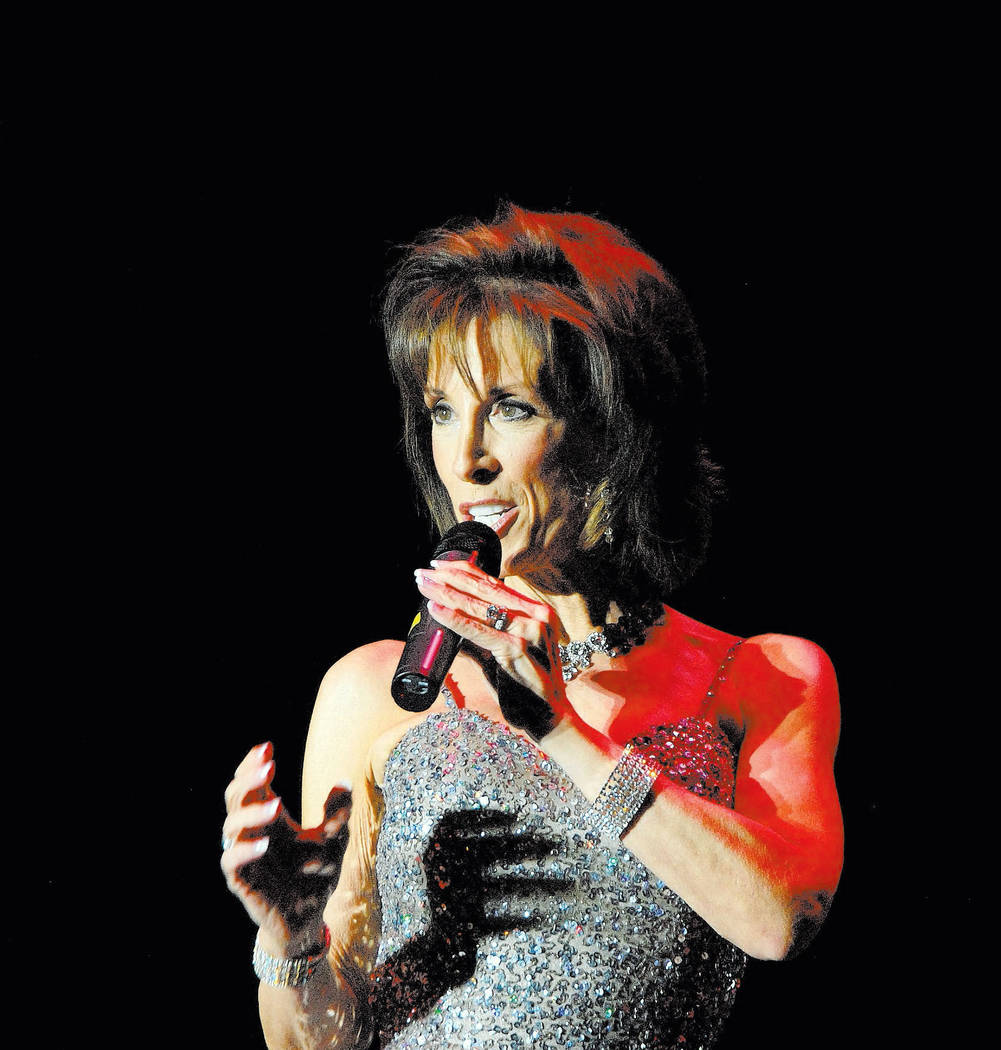 The Kats! Bureau at this writing is Tropicana Las Vegas, but the scene will shortly be next door at Hooters Hotel to check out "The Worst Show in Vegas." That has been the unofficial titles of a few productions on town, but this is for real.
"The Worst Show" is a family friendly production that deems itself "a quirky, crazy magical look at the funniest family in showbiz!"
Yurdi Worst, an Austrian magician is the main character, with assistance from siblings Judy (pronounced YOU-dee) and Brock — sound out the full names and you'll get the intended effect. No word on "Livah" is in the show, as maybe a distant cousin. Whatever, we're checking out this inventive spin on a traditional variety show at Night Owl Showroom in a bit.
More from this scene, and elsewhere:
Shift change for ACMs
A year ago, the Academy of Country Music Awards telecast was held at the then-new T-Mobile Arena. It seemed a picture-perfect match, with country-music superstars staging a major event in a pristine facility on Strip.
It also appeared the ACMs telecast would live happily ever after at T-Mobile.
But an NHL expansion team had other ideas.
"If we're committed to this time, in April, as we have been, your awesome hockey team is going to keep us out of that building," ACM Chief Executive Officer Pete Fisher said in a sit-down Thursday at MGM Grand Garden Arena, the ACM's Vegas home just prior to T-Mobile. The Golden Knights' surprising playoff run overtook the dates ACM had wanted to use at T-Mobile.
Fisher went on, "Actually, several months ago I was in a production meeting and somebody said, 'Oh, you know, it's a first-year expansion team. There's absolutely no chance they'll be in the playoffs.' " Whoops.
The ACM Awards show, which has also been held at Mandalay Bay Events Center, is under a year-to-year agreement to perform in Las Vegas and has always partnered with MGM Resorts in its annual TV show. If the Golden Knights continue to reach the playoffs, the ACMs will likely continue to perform at MGM Grand.
"Both buildings have their own positives. T-Mobile looks great on TV, with the way the seats are raked, but being at Grand Garden Arena suits our artists and industry folks who like being under one roof to amplify the family, community effect," Fisher said."The Grand Garden is a wonderful music building, it sounds great and can put 25 performances onstage in a single show. We can look at what we have available and say, 'If it ain't broke, don't fix it.' "
Harrison takes flight
Rick Harrison of "Pawn Stars" is flying high these days, for the success of the History show, and in fact. The owner of Gold & Silver Pawn is training to be a pilot, taking lessons from Paul Sallach, president of All in Aviation of Las Vegas.
I met Sallach before Game 1 of the Golden Knights-Kings Stanley Cup playoff game at T-Mobile Arena. He and his buddy Casey Morin were the fashion plates wearing customized Vegas Golden Knights sombreros.
Harrison says he's been taking private lessons for about two months and hopes to be licensed by the end of the summer. His theory: "It sounded like fun, and if I have a plane everything would be more convenient."
Boasting the roasting
Reminder, fans of TV and Las Vegas yesteryear, Deana Martin is reviving the famous Dean Martin Celebrity Roast format at 6 p.m. Sunday at South Point Showroom. Actor Joe Mantegna of "Criminal Minds" is on the hot seat. The lineup of roasters include ex-"Saturday Night Live" cast member Joe Piscopo; ace stand-up Mike Marino; actor and "The Sopranos" guest star Lou Martini Jr.; Clifton Collins of "Westworld," Kristen Vangsness of "Criminal Minds," Gail O'Grady of "NYPD Blue"; director Matthew Gray Gubler, also of "Criminal Minds"; and legendary comic Tom Dreesen, who for years opened for Frank Sinatra.
We also anticipate some unbilled activity onstage. Be on your toes. It could get chippy.
World of Westgate
Still waiting for Barry Manilow to announce his International Theater show, "We're Close!" which is actually my name for that yet-booked residency.
Until then, we'll update what is happening at Westgate Las Vegas:
Clint Holmes and Earl Turner are back this week and next in "Soundtrack." After the April 21 show, they break until May 17. See this one. These two masters of the stages are keeping the long tradition of great showmen — including Manilow — alive in that theater.
Up next, in order: Alan Parsons Project (and as I write that I think of a great line from "Rock of Ages") on June 9 for Parsons' "Eye in the Skye" 35th anniversary tour; country-folk great John Prine on Dec. 12; and Yes featuring featuring Jon Anderson, Trevor Rabin and Rick Wakeman celebrating the band's 50th anniversary on Sept. 1. All of those shows are produced by Danny Zelisko Presents, which has replaced Red Mercury Entertainment as the resort's booking partner.
As for Manilow, as we continue to ask, "When will our eyes meet?" One theory — chiefly, my own — is for him to open at the International Theater on or near his 75th birthday on June 17. I shall be at the opening, with a greeting card, for sure.
Extension action
Tropicana Theater magic headliner David Goldrake just signed a yearong extention to continue "Imaginarium" through next spring. He's now working on upgrades to his steampunk-themed illusion show. Goldrake shares that theater — and also its stagehand costs — with Jason Tenner's long-running Purple Reign tribiute to Prince.
Construction upgrades
Be aware, be very aware, of new venues at Grand Bazaar Shops at Bally's and also at the entrance of Zappos Theater at Planet Hollywood.
In the coming months a new business will replace Redneck Rivera at Grand Bazaar, which was a highlighted club during Academy of Country Music Awards weekend last year. John Rich of Big & Rich hoped to turn the tavern into a destination country-music scene on the Strip, but could not sustain an ambitious schedule of live music every day and night. The club closed in February; Grand Bazaar officials have not specified what will go in the second-level venue facing the Strip.
Meantime, Halo bar, which once stood just at the doors of Axis theater at Planet Hollywood, has shut down and is under a lovely white drape. Caesars Entertainment is building what seems to be a retail space in that location. I'm reliably informed whatever takes that choice location won't likely be themed for Zappos Theater, which is the new name of the entertainment venue.
Cool Hang Alert
My soul brother Norm Clarke is hosting his latest installment of "Conversations With Norm" at Myron's Cabaret Jazz at the Smith Center at 2 p.m. Sunday. Join Norm, Smith Center President Myron Martin (the "Myron" of the venue), Holmes, Kelly Clinton-Holmes, Turner and yours truly as we chat up the evolution of entertainment in VegasVille.
Shawn Tempesta of KTNV Channel 13 is the emcee; I expect advanced pyrotechnics … or at least a lively back-and-forth about the entertainment landscape in this city. Tickets are $25 and available on the Smith Center website.
John Katsilometes' column runs daily in the A section. Contact him at jkatsilometes@reviewjournal.com. Follow @johnnykats on Twitter, @JohnnyKats1 on Instagram.