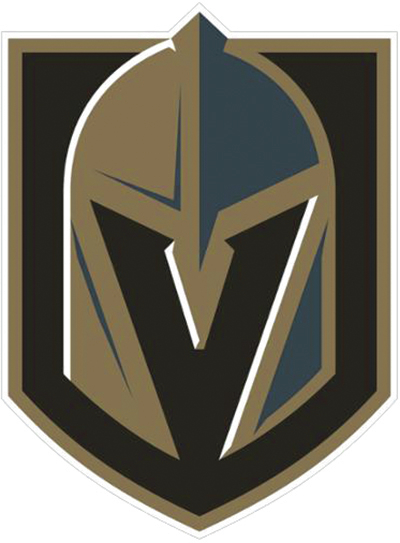 Time to wheel around VegasVille, where Gordie Brown leaves a lasting impression and a former Las Vegas hockey exec runs the Zamboni over the Vegas Golden Knights' marketing campaign:
A LITTLE BOOST
Brown let it all hang out (and we're not just talking about his shirttail) Sunday night during his final show at Golden Nugget. Closing out a seven-year run at the Fremont Street showroom named for him, Brown performed for more than two hours, about 45 minutes longer than usual, and was surprised by a walk-on from fellow impressionist great Rich Little.
"Here is the best impressionist out there," Little said when striding to the stage, motioning to Brown. That's high praise from an iconic entertainer widely considered one of the craft's best. Both men happen to be from Ottawa, Canada, and Brown was inspired as a kid to pursue a stage career after watching Little perform.
Little, who is currently headlining at Laugh Factory at Tropicana, just celebrated his 77th birthday on Thanksgiving Day. Sharp as ever, he finished off his unannounced appearance as Richard Nixon singing "My Way." For those who remember Nixon, an audience that is admittedly dwindling, Little's performance was terrific.
Many of Brown's friends in the Las Vegas entertainment scene joined the fray: Zowie Bowie and wife, Jennifer Turco Phillips, Four Queens headliner Mike Hammer, Vegas vocalists Ben Stone and Jasmine Trias, Cabaret Jazz mainstay Frankie Moreno with Lacey Schwimmer, venerable showman Earl Turner, V Theater at Miracle Mile Shops hypnotist Marc Savard, Emmy Award-winning set designer Andy Walmsley, comic magician Fielding West, and "Vegas The Story" at Bally's creator Tony Sacca. Clint Holmes and Kelly Clinton-Holmes took in Brown's penultimate performance on Saturday.
Having enlisted veteran Vegas entertainment manager Chip Lightman to pilot his career, Brown promises something significant in the coming days on his hunt for a new room. He thanked everyone in the showroom at his finale.
"Tomorrow, the Gordie Brown Showroom will just be the Showroom," he told the audience. "That's why they put that stuff up with Velcro." Brown's many supporters hope he finds something that sticks, and soon.
ICY RECEPTION
Former Las Vegas Wranglers President Billy Johnson, who spent more than a decade marketing professional hockey in our city, is asking the Vegas Golden Knights: "Show us what's for sale." He used those specific words in a series of Facebook posts criticizing the new name, logo and marketing effort of Las Vegas' NHL team.
"There is not a single hockey element on any of the Vegas Golden Knights branding. Las Vegas is a non-traditional market. It needs training wheels, at least at the start. Show us what's for sale," Johnson, who ran the Wranglers from 2003-2014, posted Nov. 23.
Johnson has followed with lengthy criticisms of the decision to drop "Las" from the official team name, and also using "Knights" as the team mascot. "Replica jerseys that had 'Las Vegas' on the front sold twice as well as jerseys that did not have the name of our town — so the name, or at least 'LV' and 'NV,' were incorporated into the logo/uniform; this was about maximizing sales. Wranglers' customers resided in Las Vegas; Las Vegas — simply — is the name of our city."
Johnson, who today is an executive at Wayne Newton's Casa de Shenandoah, also said that invoking an American military institution (Army's Golden Knights parachute team, in this instance) is "a tough sell in most parts of the world." He added that "the mark of a knight is not an icon that global markets associate with America, much less to Las Vegas." (If you want to decide for yourself, here is where to find the "Bold in Gold" Golden Knights merch on sale.)
Under Johnson, the Wranglers official attendance at Orleans Arena was more than 4,000 a game, and he conceived such famed marketing promotions as Dick Cheney Hunting Vest Night, midnight games, and a performance by lounge legend Tony Clifton.
THE NFR 300
Opening Thursday night, the Wrangler National Finals Rodeo is set to hit a major attendance milestone: The event's consecutive string of sellouts dating to 1985 at Thomas &Mack Center will hit 300 on Dec. 10, the final night of this year's competition. All shows this year have again sold out in advance.
BEST MEN FOR ELVIS
The reference in Sunday's story about the late Joe Esposito rightfully referred to him as best man at the 1967 wedding of Elvis and Priscilla Presley at the Aladdin. But I inadvertently omitted the other best man at that event: Longtime Presley friend and aide Marty Lacker. Both men stood up for Elvis that day.
John Katsilometes' column runs Saturday, Sunday, Tuesday and Thursday in the A section, and Fridays in Neon. He also hosts "Kats! On The Radio" Wednesdays at 8 p.m. on KUNV 91.5-FM and appears Wednesdays at 11 a.m. with Dayna Roselli on KTNV Channel 13. Contact him at jkatsilometes@reviewjournal.com. Follow @johnnykats on Twitter, @JohnnyKats1 on Instagram.