He gets his way: Wahlberg sets Las Vegas Strip film premiere
Updated November 20, 2023 - 7:09 pm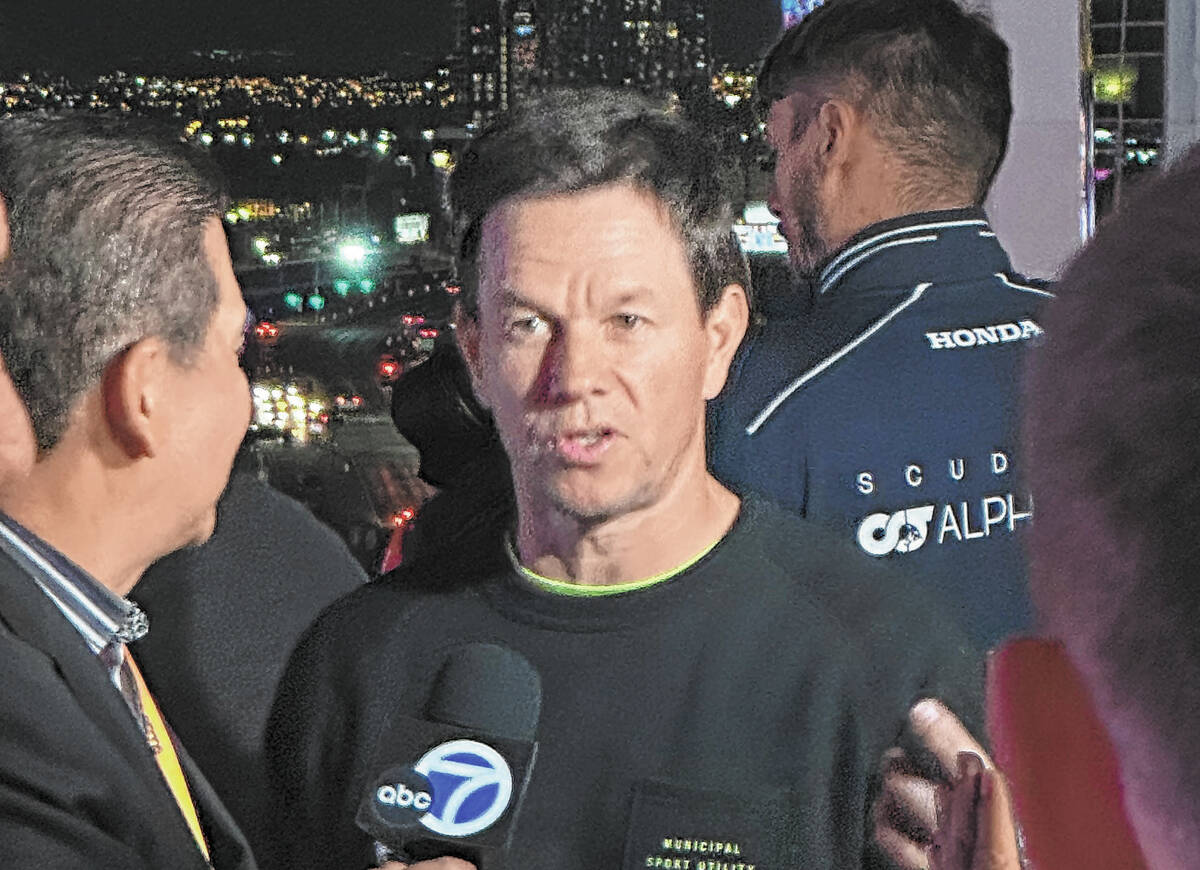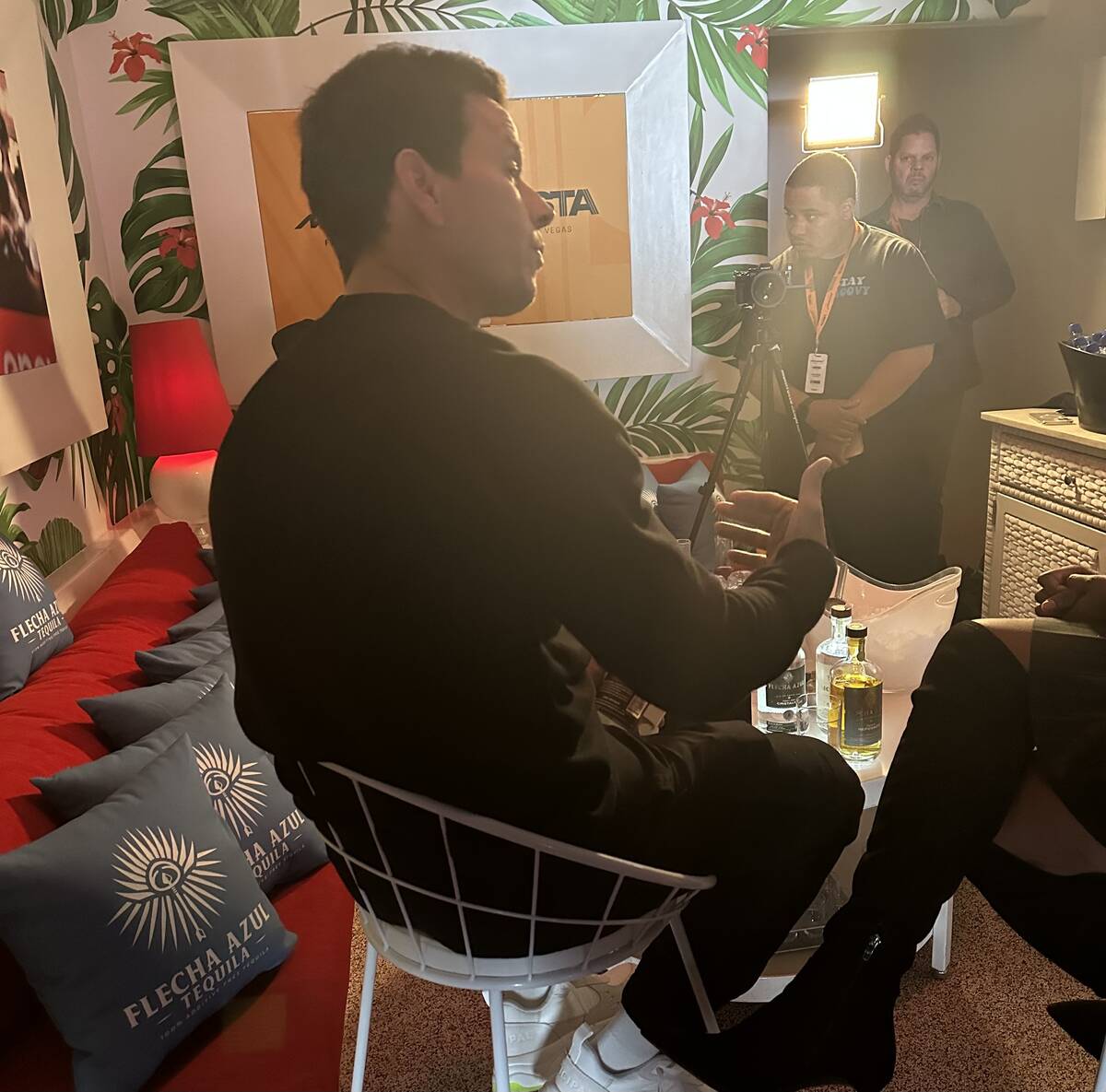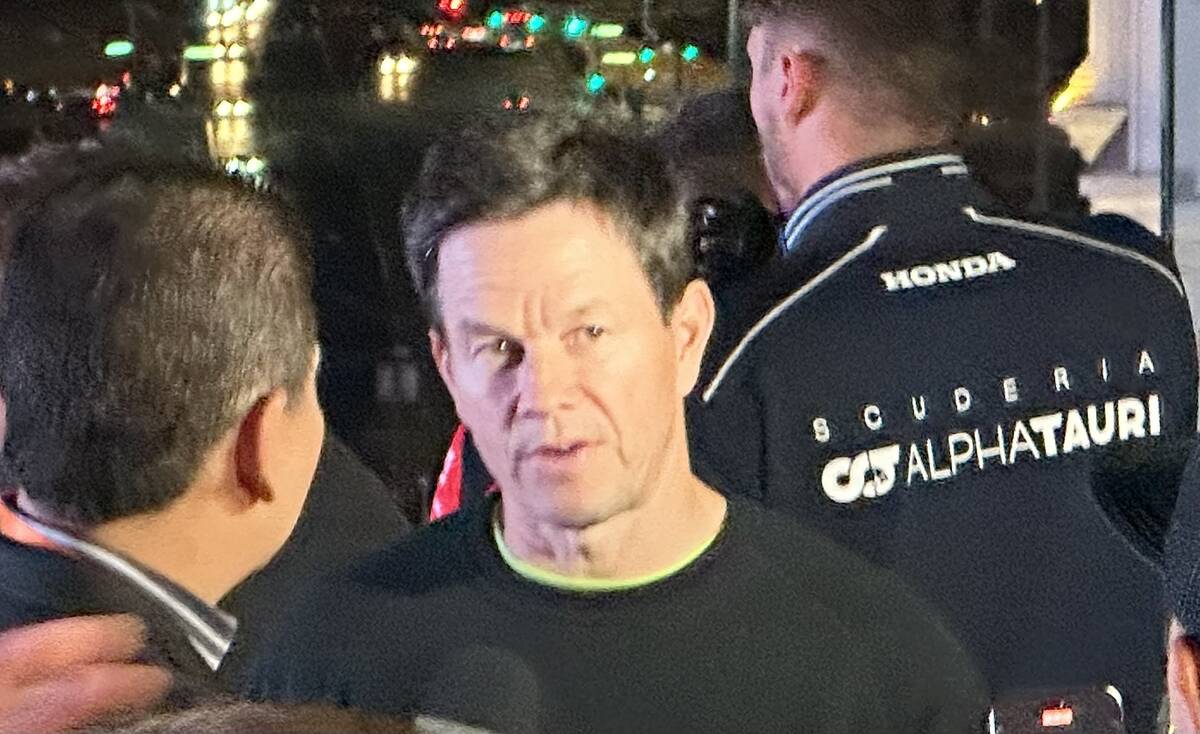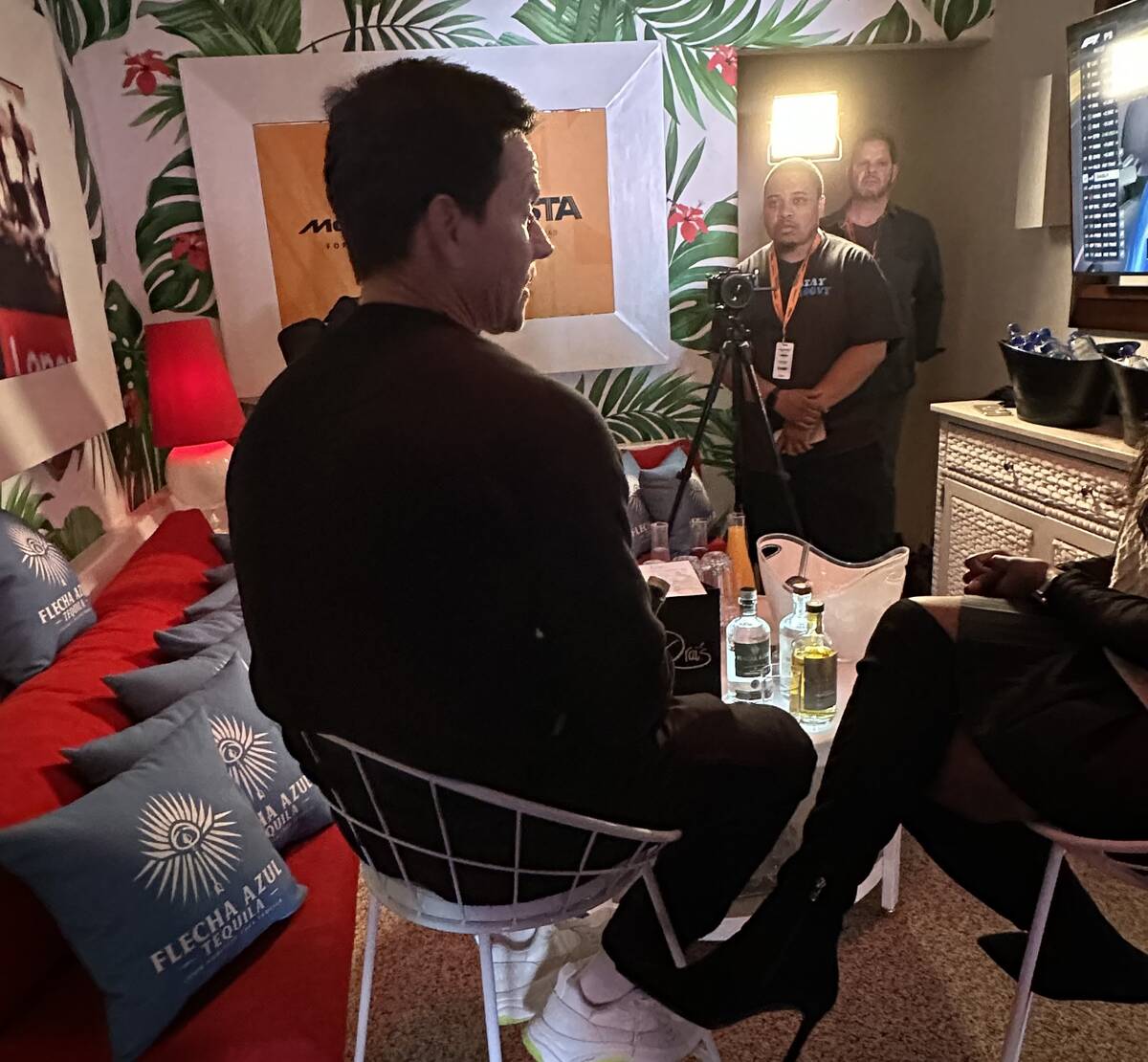 Mark Wahlberg has a plan for the premiere of "The Family Plan."
Hints: The movie was filmed in Las Vegas, and Wahlberg lives in Las Vegas.
The A-lister spells out the specifics.
"We have our premiere already scheduled at the Cosmopolitan, on the 13th of December," Wahlberg said Friday night, during the McLaren Vista F1 viewing party on the VIP pool deck at Drai's Nightclub at the Cromwell. "This is Apple's big Christmas release. We're very excited, and it's going to be amazing."
Wahlberg said the 3,000-capacity Chelsea venue is the premiere party's site. The film debuts on Apple TV+ on Dec. 15. He and his crew filmed at Aria, Bellagio, Caesars Palace, Hoover Dam, The Strat, Luxor and the Plaza.
It was Wahlberg's idea to debut the film in Vegas, as he first outlined in March. Apple officials bought into the idea after the actor's pitch.
"I said to them, 'Look, we made the movie in Vegas, we've got to premiere the movie in Vegas. That's just the way it's got to be,'" Wahlberg said. "And they were open to it. They could have easily said, 'No, we're going to have it in New York,' or wherever they could get the most media and most eyeballs on the film, right? They spent a lot of money to make it. But it's also my job to make the movie and produce the movie and promote the movie."
Everyone is behind the first Wahlberg film to premiere in Vegas since his move to the city.
"They were more than open to the idea of having it here," Wahlberg said. "They were actually excited."
Wahlberg continues his vision of establishing a film-studio empire in Nevada.
"I want all the talent, all the business here. You know, after we started talking about it, Sony made a commitment, and all the other major studios all called me as well," Wahlberg said. "They would love to get the ball rolling and deliver on this idea."
Wahlberg said he's planned a screening of "Flight Risk" next week. This is the second film he's shot in Nevada (Mesquite, specifically), directed by Mel Gibson. There is no timeline yet for wide release.
"I would imagine that we could probably do a premiere for that in Vegas as well," Wahlberg said.
As Wahlberg spoke, surrounded by guests in a Drai's VIP cabana, the wail of F1 cars could be heard from the Strip below. He likes the race in his hometown, while recognizing the disruption the community has faced in F1's first Vegas event.
"I think, ultimately, it may take a year or two to really catch on," Wahlberg said. "But I think it's exciting. It's great for the city. It's great for the economy. And I think people will kind of figure out all the kinks and make things run a little bit smoother. That goes for people that are involved in the race, and people outside of the race who are trying to get to work conduct their daily lives."
Wahlberg agrees that Vegas is a sports mecca, welcoming Major League Baseball's A's and the Super Bowl in the city's growing list of sporting events.
"I went to my first WNBA game when the Aces were playing for the championship, and it was fantastic," Wahlberg said. "I couldn't have been more excited. I became a huge fan instantly. I think Vegas is a great sports town."
Wahlberg reaffirmed his family is staying in Las Vegas, their home since August 2022. Wahlberg caused a stir when he sold a two-story, 7,327-square-foot townhouse in The Summit region in the northwest for $16.5 million. He and his family have since moved into a 30,000-square-foot estate on 2.5 acres in that neighborhood.
"We never moved out of the state. In fact, I just got a phone call, 'Are you moving out of state?' " Wahlberg said. "My wife (model Rhea Durham) and I were sharing her closet. Right? She needed a little more space — and a bathroom. But I loved it. We've had too much space before. Now, we're in a good spot."
To the Bellagio!
Wahlberg's fellow Nevada resident and master thespian Jeremy Renner were guests at Bellagio's popup Shoey Bar on Friday night at Bellagio. They drank from a Spraco leather racing shoe, which evidently is a racing tradition. Wahlberg should have pushed for his Municipal shoes to be used, and has actually recommended them for yours truly as they work well with suits.
Anyway …
Wahlberg also hung at Bellagio Fountain Club with Raiders master pass-catcher Davante Adams, pro golfers Collin Morikawa and Lily He, and tennis pro Taylor Fritz.
Club SI swings
Sports Illustrated swimsuit models Brooks Nader and Nicole Williams English hosted at Club SI inside Margaritaville at the Flamingo on Friday. Such celebs and athletes as David Oyelowo, Emmitt Smith, Matt James, Sabrina Ionescu, Hroniss Grasuu and Blake Gray were in the mix. Fellow SI swim models Christina Roki and Ellie Thurman also showed up to support Nader and English.
Thursday, Dax Shepard and friends Charlie Curtis, Matthew Collins and Jethro joined Sports Illustrated's Club SI, hosting a live podcast recording of "eff won with DRS" (which stands for Dax Randall Shepard). Rob McElhenney and Kaitlin Olsen joined the show.
Cool Hang Alert
Keith Thompson's "Broadway Goes Hollywood" opens The Composers Room at the Historic Commercial Center at 7:30 p.m. Tuesday. Niki Scalera, Maren Wade, Brent Barrett, Doug Carpenter and Philip Fortenberry co-star. This is the former Nevada Room and Coop's Cabaret &Hot Spot, taken over by Damian Costa's Pompey Entertainment. We are hearing good things, folks. Go to thecomposersroom.com for intel.
John Katsilometes' column runs daily in the A section. His "PodKats!" podcast can be found at reviewjournal.com/podcasts. Contact him at jkatsilometes@reviewjournal.com. Follow @johnnykats on X, @JohnnyKats1 on Instagram.