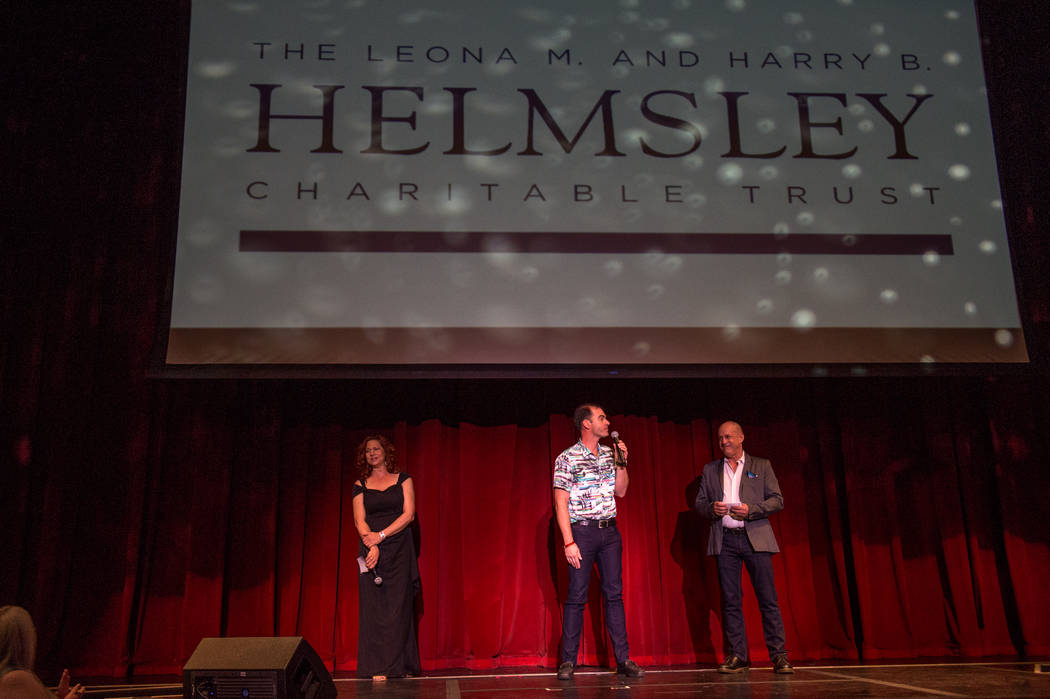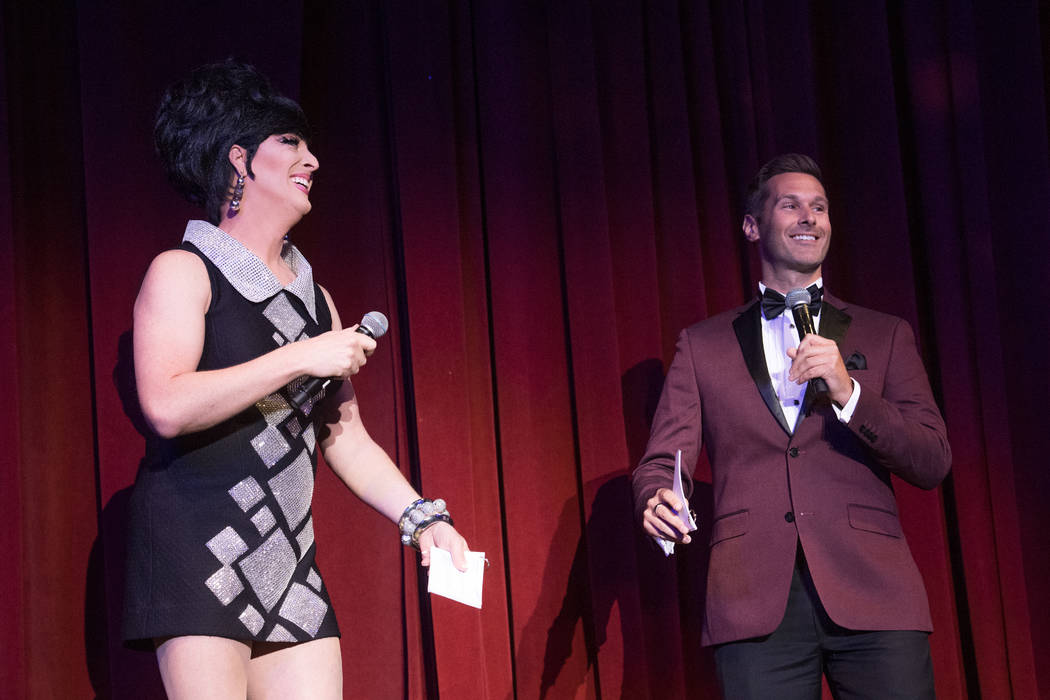 Back in April, Gary Costa took a call from someone offering support – support that would exceed a quarter-million dollars – for Golden Rainbow of Southern Nevada. The call piqued Costa's interest, as he is the executive director of the AIDS/HIV charity.
This mystery caller told Costa he was moving to Las Vegas from South Dakota. A few days earlier, he'd watched the production of "Jesus Christ Superstar" at Tropicana Theater. The show served as a fundraiser for Golden Rainbow, and at intermission Costa made his customary pitch for donations.
It turns out the caller was Walter Panzirer, trustee of the Helmsley Foundation – founded by none other than Leona M. and Harry B. Helmsley. Panzirer is also a grandson of Leona Helmsley, who was infamously nicknamed "Queen of Mean" for her reported tyrannical behavior during her days as a hotelier in New York.
For those who might not recall: Helmsley was a regular tabloid cover subject, back in the 1980s when tabloids were at their peak. She eventually served prison time for tax evasion beginning in the late-1980s. During her trial, an ex-housekeeper famously testified that Helmsley once said, "We don't pay taxes. Only the little people pay taxes." A former employee sued her after being fired, allegedly because he was gay, and won a settlement exceeding $11 million (which was later cut to a half-million).
As the director of a foundation that supports families affected by AIDS and HIV, Costa had no idea he would benefit from the Helmsley fortune.
"When I first heard 'Leona Helmsley,' I just thought it was a joke," Costa said Sunday after the 31st annual Golden Rainbow Ribbon of Life show, also a fundraiser for the charity at Tropicana Theater. "I thought of Leona Helmsley's tabloid days. I honestly thought someone was pranking me."
This was no prank. Panzirer and his associates investigated Golden Rainbow's 31-year history in Las Vegas and toured the organization's site in North Las Vegas."What's really unique about this is they primarily focus on third-world countries, and poverty and homelessness in other countries," Costa said. "They are now branching out in the United States, and Las Vegas is one of the first areas."
Panzirer presented the foundation's $275,000 grant midway through Sunday's show. The Helmsley donation goes directly to Golden Rainbow's housing program, finishing a capital campaign of $1 million to build a shelter near its Las Vegas headquarters. But the organization stresses there is still need to furnish this facility, and help fund such necessities as medical care, utilities, groceries, child care and transportation.
"The support is incredible, always," Costa said, "but so is the need."
As always, Ribbon of Life was a "meteor" show. As in, "If a meteor hit this place, there would be no more shows in Vegas."
Sunday's show was another spirited production, expertly wrangled by producer Pietra Sardelli co-directed by Andrew Wright, Nicholas Foote and Jenny Ammond-Hunsaker. The performance was titled "Reimagined" and broadly themed for top-40 hits. Edie the Entertainer, the "Mistress of Sensuality" of "Zumanity" at New York-New York and about 300 performers — again, a staggering complement of talent — participated.
Stage shows represented included Cirque du Soleil productions, Chippendales at the Rio, "Zombie Burlesque," "Legends in Concert," "Fantasy," "Magic Mike Live," "Tournament of Kings," "Baz," "World's Greatest Rock Show," "X Burlesque," "50 Shades The Parody" and "Alice."
And! The production showcased such an array of performers as the new Trop magician David Goldrake, Michelle Johnson, Anne Martinez, Justin Rodriguez, Autumn Grayce Johnson, Philip Drennan, Joey Stone, Paul Johnson, Branden James and James Clark, Stephanie Sanchez, Carnell Johnson, Keith Dotson and Amanda Kraft. The gents from "Puppetry of the Penis," Jamie Morris and Robert Ryan, also found an opening (as we cop a joke from Edie).
Afterward, Costa was just left smiling and shaking his head, taking in the magnitude of the show and that whopper of a donation. As he said, "You really never know what's going to happen in this world."
John Katsilometes' column runs daily in the A section. Contact him at jkatsilometes@reviewjournal.com. Follow @johnnykats on Twitter, @JohnnyKats1 on Instagram.