How Piero's head man Freddie Glusman navigated the waves with Don Rickles
Updated April 7, 2017 - 6:26 pm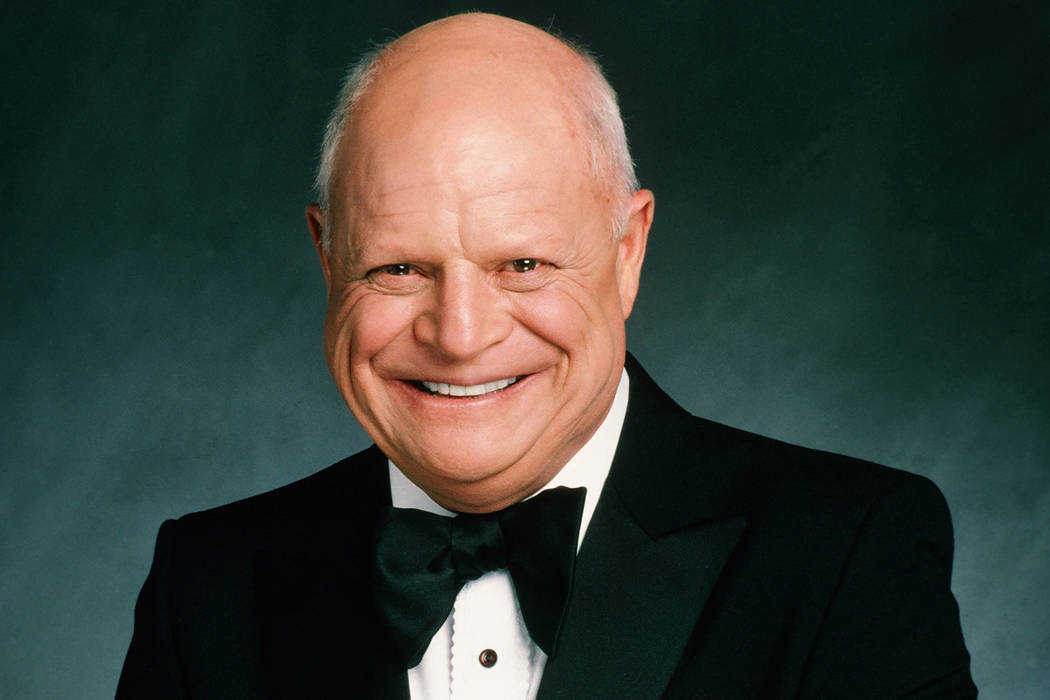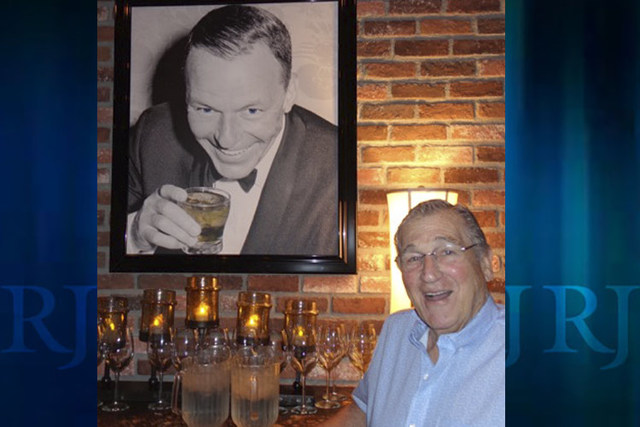 Notes from the environs we call VegasVille, where we learn of Don Rickles' aquatic recreation and the possible lounge upgrades at the Palms:
DON RIPPLES
Quick quiz: Which well-known, longtime Las Vegan taught Rickles how to water ski in 1959 (hint, the two spent time together in October at a similarly well-known Las Vegas restaurant)?
Freddie Glusman, owner of Piero's Italian Restaurant.
Glusman and Rickles met in '59, just as Rickles was opening his run at Casbar Lounge. Glusman was friends with Sahara General Manager Alex Shoofey at the time, and met Rickles as he was just getting to town. Rickles served in the Navy in World War II, but had not tried out the skis.
"First day out, I got him up on two skis," Glusman said Thursday night during a chat at Piero's. Rickles died earlier in the day of kidney failure at age 90. Rickles and Glusman remained friends throughout Rickles' life, and the legendary comic was featured prominently in an eight-minute video clip played at Glusman's 80th birthday party on Feb. 11.
"Don and I were very close. He came in here all the time," Glusman said. The most recent visit was in October, during what would be Rickles' final set of shows at Orleans Showroom. He dined with Top Rank Boxing founder Bob Arum and his wife, Lovee; and Vegas real-estate magnate Irvin Molasky and his wife, Susan.
Also dining in the restaurant Thursday was one of Rickles' closest friends, Steve Lawrence, who was saddened at the loss and not up for an extensive talk. But he did say, "Don was one of the first people I met in show business. We had a long, great relationship. I loved the guy."
SHECKY AT 91
Well, it's a heck of a way to mark No. 91, but Shecky Greene is that age Saturday. He's still in a rehabilitation clinic, having undergone surgery on his broken right femur he suffered when falling at Italian American Club on March 22. In a conversation about Rickles' passing, Greene said he was in for six months of further surgery and rehabilitation. Then, with some pure Shecky, he added, "I'll be OK, but you know what's going to kill me? This hospital food!"
Ah, Shecky. We love ya.
A HOUSE FOR THE PUBLIC
Ending speculation about a name and a "when" for his Tropicana restaurant, muscular star chef Robert Irvine announced Robert Irvine's Public House is the name. He unveiled the title at his "Robert Irvine Live" TV appearance at Tropicana Theater on Thursday.
The restaurant, set in the casino-level space formerly occupied by the hotel's sports book, opens this summer. It's pub-like format (as in "public") and represents Irvine's first shot at operating out of Las Vegas.
MAGIC AND MURMERS
Hearing from some credible individuals that The Amazing Johnathan is looking for a room and even a residency for a return to live performance in Las Vegas. A.J., a devastatingly funny comic magician in his heyday at Golden Nugget and Sahara, is recovering from a heart condition that about years ago had him talking of his impending demise. He has performed at Foxwoods Resort Casino in Connecticut, among other limited engagements, this year.
LOUNGES FOREVER!
It's never too early to save a Vegas lounge. The Lounge at the Palms is the latest example of a venue that, conceivably, could be taken apart for somethin far less adventurosu — such as bingo, beer pong, oversized Jenga or tiddly-winks. My man Jon Gray, who has returned to the Palms as an assistant general manager, says the new ownership team from Station Casinos is still exploring options for the Lounge.
Well, stop exploring and send me fizzy water.
One of the coolest live-entertainment venues in town, the Lounge opened in 2009 and has been home to such headliners as Matt Goss, Santa Fe & The Fat City Horns, Joey McIntyre of New Kids on the Block, various stand-ups of the Playboy Comedy Club, Franky Perez & The Truth, Sin City Sinners, Frankie Moreno and The Hot Club of Las Vegas. It's a versatile, seats about 260, with an appreaciably underground vibe.
We mention all this as Station Casinos has previously wiped out a great entertainment venue in favor of bingo — Ovation at Green Valley Ranch in 2012 — and we resist the onslaught of daubers, or red Solo cups full of stale beer, at the Lounge.
WHO WAS WHERE
Holly Madison with friends at Lavo at Palazzo on Thursday … Ricky Martin at Hakkasan at MGM Grand, main dining room …. Earlier in the day, Martin with "Chippendales" guest star Tyson Beckford, Carrot Top, Harrah's headliners Tenors of Rock, Melody Sweets of "Abisnthe," Frank Marino of "Divas Las Vegas" at Linq, Jeff Timmons of 98 Degrees and "Men of the Strip, all joining designers Dean and Dan Caten at DSquared2 at Crystals … And, get this: Patriots tight end and Vegas party purveyor Rob Gronkowski and WWE wrestler Mojo Rawley at PT's Gold on Buffalo and Sunset on Thursday. This was not arranged by an PR reps. They just showed up on their way to a photo shoot. Gronk needs to move here upon retirement, if not sooner.
John Katsilometes' column runs daily in the A section, and Fridays in Neon. He also hosts "Kats! On The Radio" Wednesdays at8 p.m. on KUNV 91.5-FM and appears Wednesdays at 11 a.m. with Dayna Roselli on KTNV Channel 13. Contact him at jkatsilometes@reviewjournal.com. Follow @johnnykats on Twitter, @JohnnyKats1 on Instagram.