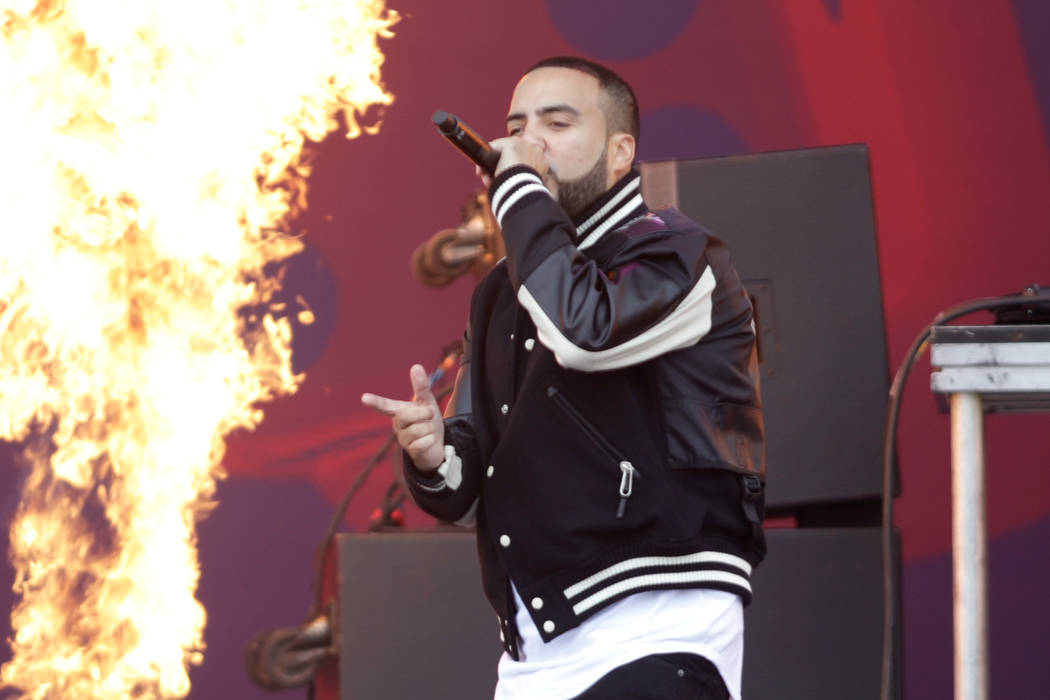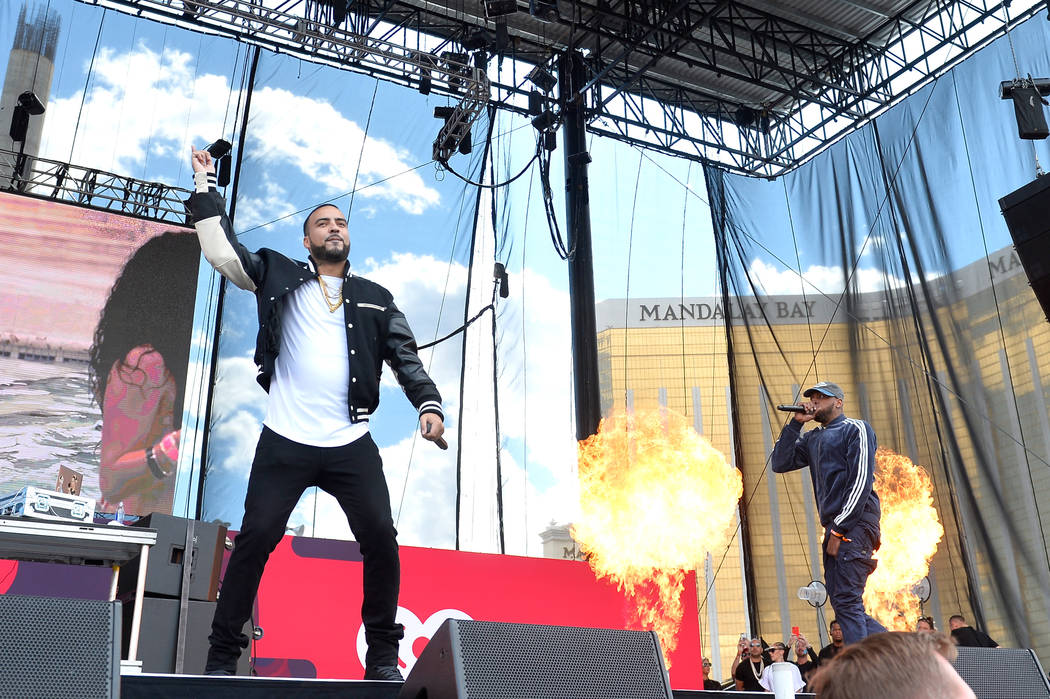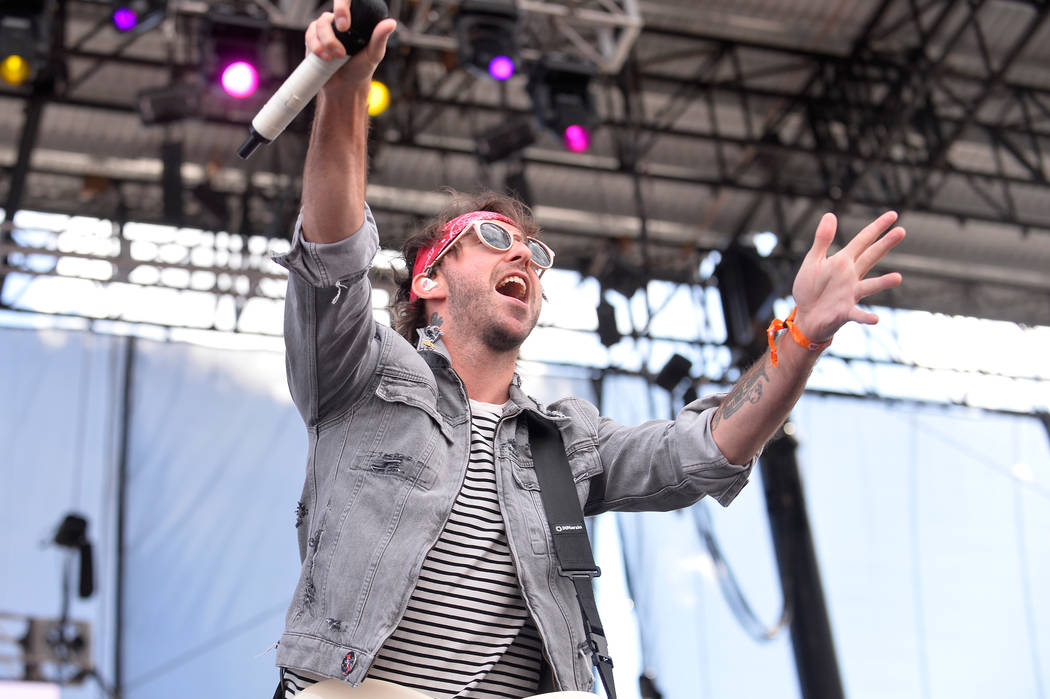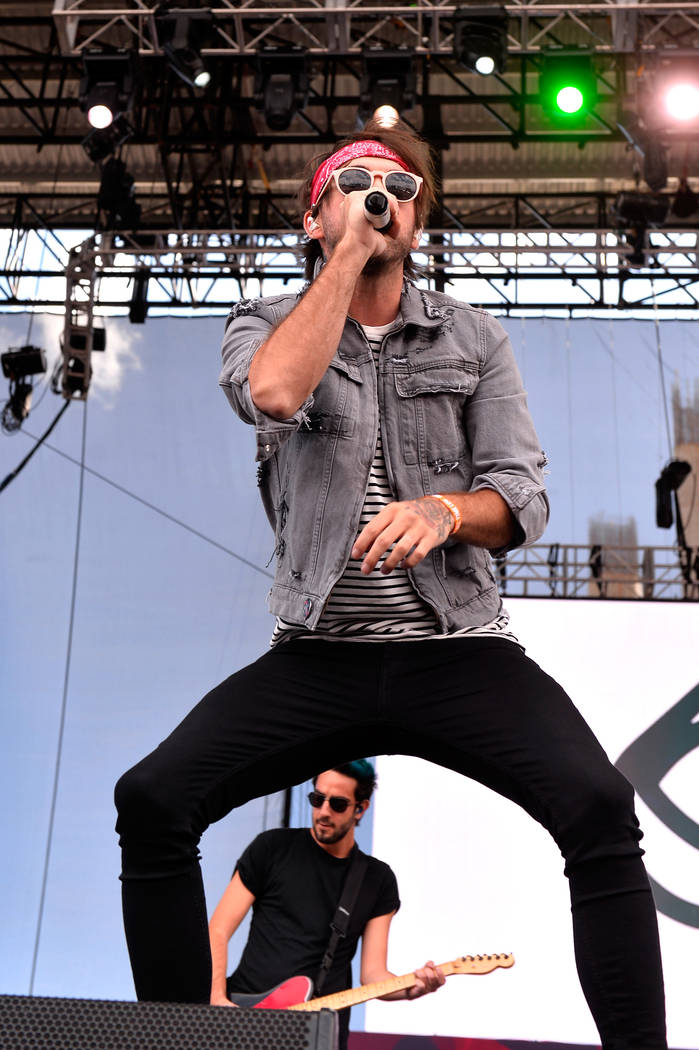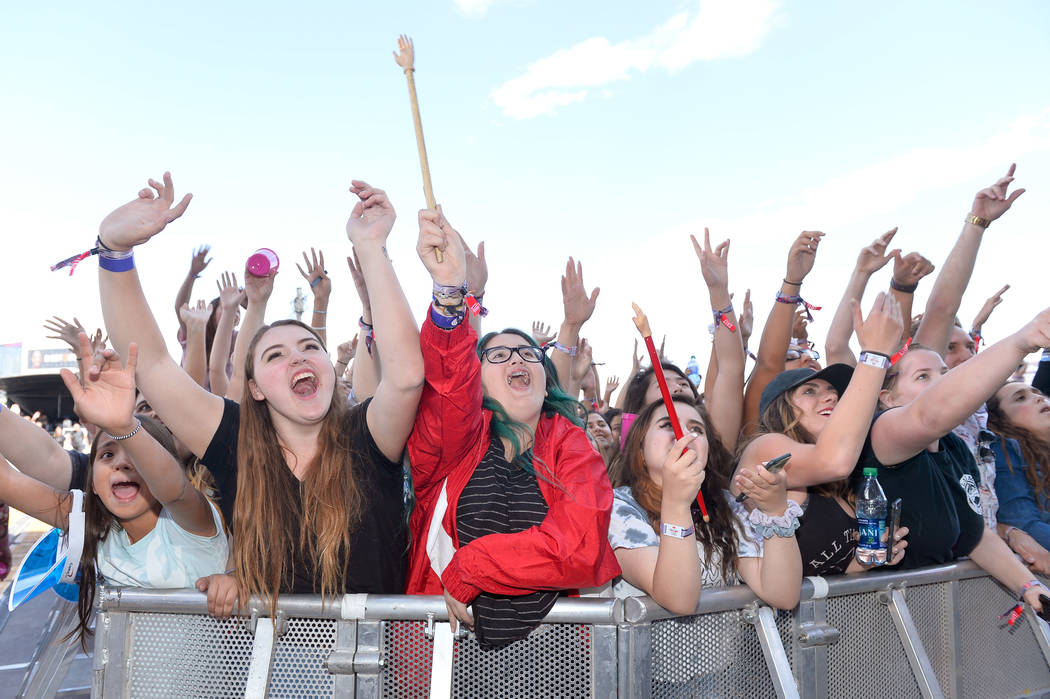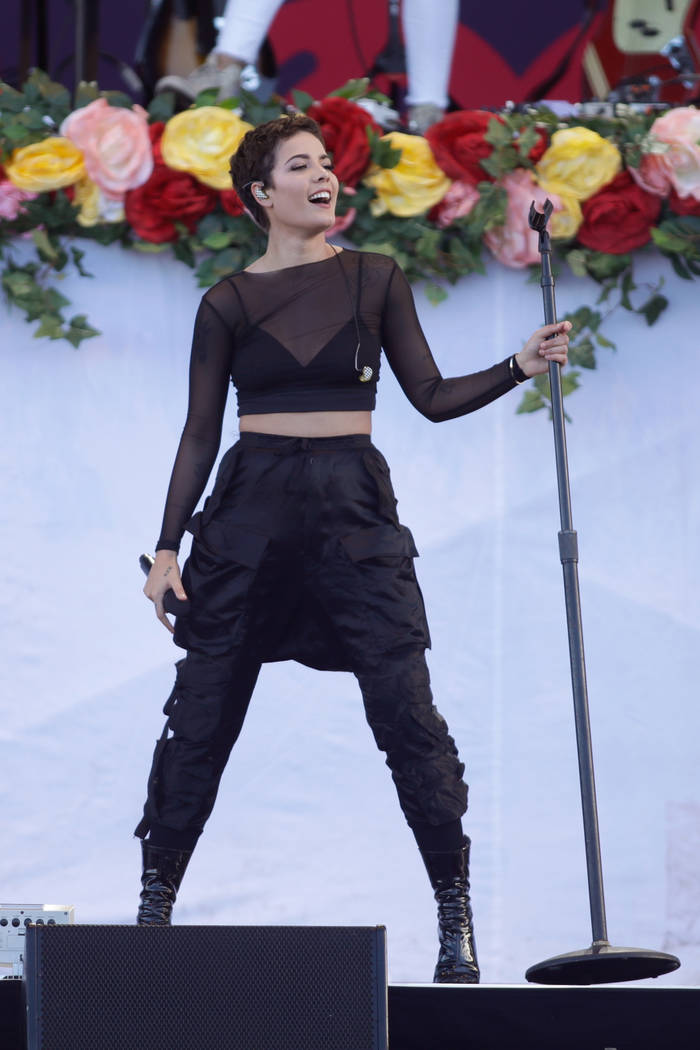 The Kats! Bureau at this writing is iHeart Village across the Strip from Mandalay Bay and Luxor, or as we call them this weekend, iHeart Mandalay Bay and iHeart Luxor.
Not really, but we can't escape the iHeartRadio brand's ubiquity. The giant broadcast and online radio platform owned by iHeartMedia has taken over this 15-acre parcel, and also T-Mobile Arena for the show set for tonight and starring Miley Cyrus, Lorde and Kings of Leon, among others.
Today's lineup hit overdrive in the afternoon, with Khalid, Bebe Rexha and French Montana (a frequent subject of Who Was Where sighting reports around VegasVille). Others laying it down for the 15,000 or so fans: Noah Cyrus, Flume, Little Mix, Bleachers, Niall Horan, Halsey and Migos.
And if you're wondering where to find the millennials on the Strip this weekend, they are all here.
More from this scene and elsewhere:
Plot for the plot
I've long felt the Village is one of the Strip's great success stories. Its creation was inspired by a conversation between MGM Resorts Vice President of Entertainment Chris Baldizan and Live Nation festival booking exec Brian O'Connell three years ago from the deck of the Foundation Room at Mandalay Bay.
That was in 2013, when the land was just an unpaved lot where O'Connell parked his truck so he could walk over to the Academy Of Country Music Awards. The next year, Route 91 landed on that land as the first multiple-artist, country-music festival ever on the Strip (which returns next weekend for a sold-out, three-day spectacle starring Jason Aldean, Eric Church and Sam Hunt as main headliners).
There was talk of moving the more successful shows at the Village, especially Route 91, to the north to Las Vegas Resorts Festival Grounds, the plans for which are always the source of speculation (the 40 acres have held Rock in Rio in 2015 and the ACM Awards Party for a Cause last year, but nothing else). But the Village's proximity to some 25,000 hotel rooms within walking distance and its great sight lines a favorite of festival organizers at Live Nation and iHeartRadio.
Coinciding festivals
I've been hearing some conversation around the Village about Life is Beautiful cutting into attendance for the outdoor event. Organizers estimate the crowd is down about 5,000, at least, for the iHeart afternoon festival. The iHeartRadio producers don't want to move the weekend earlier, as it would be crushed by Mexican Independence Day events. And Route 91 already has the last weekend in September sewn up.
Room rates traditionally rise on the Strip in October, which would also dampen turnout for a weekend festival. One idea suggested but never embraced was to fold an iHeartRadio Music Festival stage into the Life is Beautiful footprint, and merge the festivals even for one day. LiB folks, reportedly, were not warm to that idea.
Big collab action
Bebe Rexha and Louis Tomlinson of One Direction touched off a screamfest during their run through "Back to You," Tomlinson's solo single from December.
Who are these guys?
Officials from the Kaaboo festival in San Diego and Del Mar, California, which ran Sept. 14-16, checked out the scene at the Village with some MGM Resorts officials. Having drawn 125,000 fans in three days in just its third year, Kaaboo is a model for contemporary festival experiences. I feel their visit to the Strip was not just a minivacation, either.
Don't forget your Wheaties
Montana has just released a vodka line — because we need just one more celebrity vodka line — called Ciroc French Vanilla. Good thing his name is French, yes? He humbly told Billboard magazine it is "the best vodka in the world."
"It was my idea. I like liquor you can even have in the morning," the hip-hop star continued. "You can mix it with your coffee, you can mix it with anything you want — lemonade, root beer, cream soda." Cap'n Crunch? Maybe?
John Katsilometes' column runs daily in the A section. Contact him at jkatsilometes@reviewjournal.com. Follow @johnnykats on Twitter, @JohnnyKats1 on Instagram.