Iliza Shlesinger: Strip headliner, Vegas 'local'
Updated March 11, 2023 - 10:26 am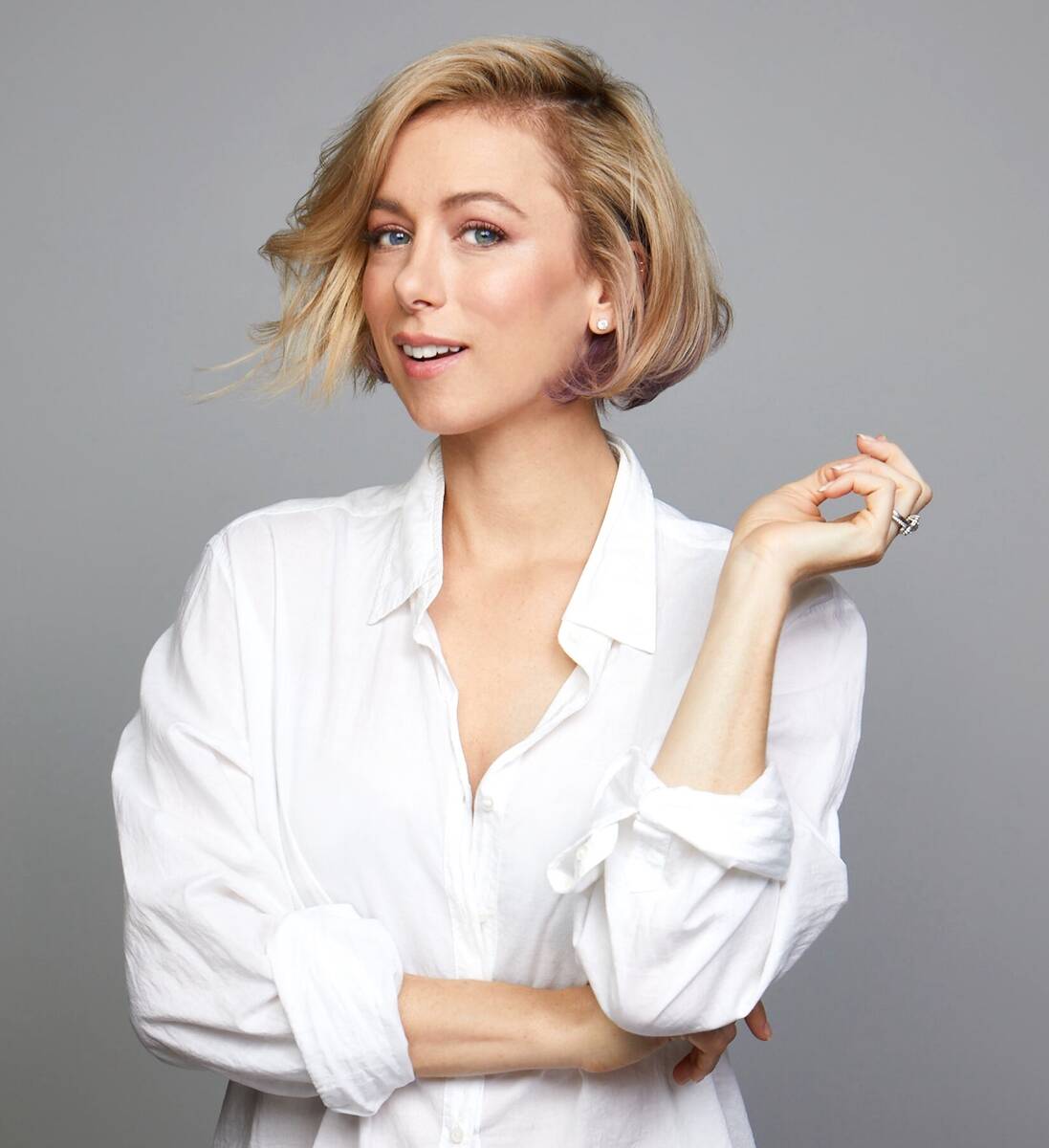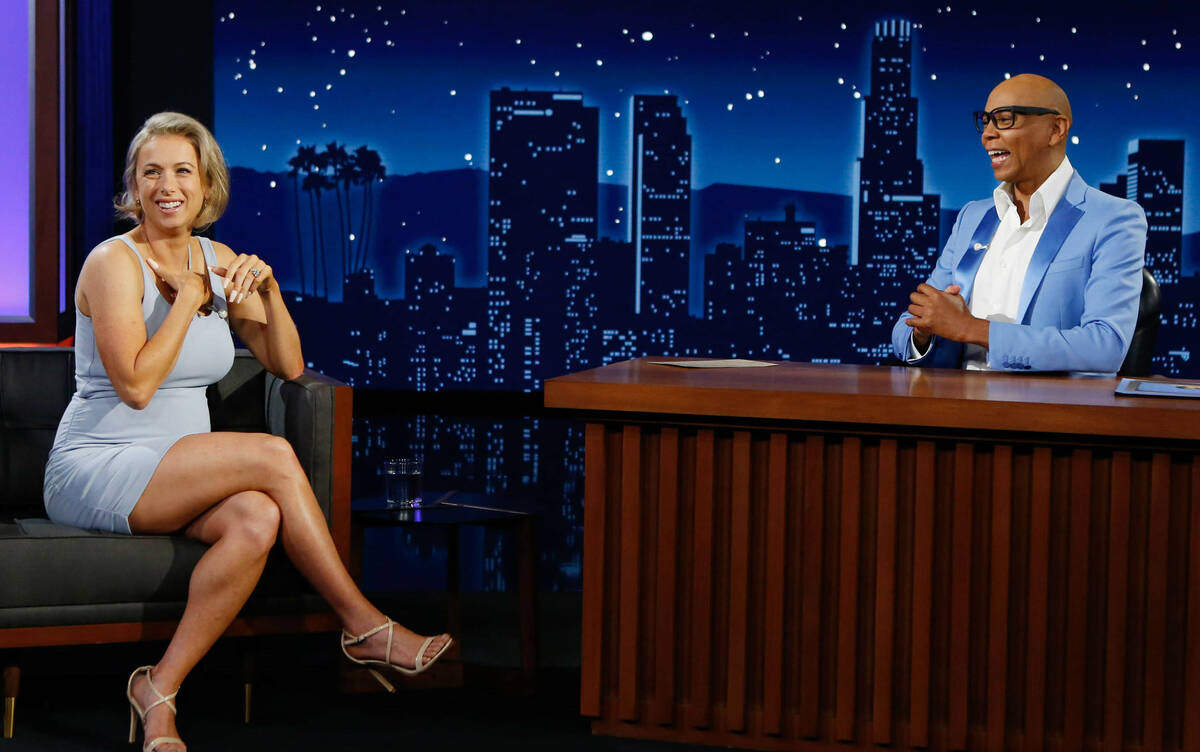 This showcase of Kats Comedy Corner leads with a stand-up favorite, examines an abrupt change of titles at Mirage and checks in on a new off-Strip comedy hang:
'Longing' no more
The self-dubbed "Elder Millennial" has just turned 40.
How did Iliza Shlesinger celebrate?
"We had kind of rave at a warehouse with like, 80, people and it was awesome," says Shlesinger, whose birthday was Feb. 22 and who plays Encore Theater at 8 p.m. Saturday (she opened Friday). "But the raves when you're 40 are a little more curated than when you're 20. We had nice cocktails and professional face painters, not just people drooling in the corner, sweating."
Emphasis on "professional," right?
"Yes," Shlesinger says. "Professional sweating."
Shlesinger is playing Encore Theater for the first time. The Strip favorite is the latest in a series of former Aces of Comedy at The Mirage headliners to bolt for other theatres, primarily Encore. The theater presents an impressive series of star stand-ups, among them upcoming headliners Sebastian Maniscalco, Jay Leno, John Mulaney, Ali Wong and Jim Gaffigan.
Shlesinger has not yet been inside Encore Theater.
"I know it is a beautiful hotel, and I've driven by it and looked up, longingly," Shlesinger says. "But I know they get great talent and I'm pumped to be a part of that A-list talent."
Shlesinger premiered in Las Vegas at Paris Las Vegas in 2008, during a taping of the "Last Comic Standing" competition series. She won the championship. Since, Shlesinger has returned to Vegas regularly, most prominently in the Aces series.
Ask he how she spends her time in our city, you get a deep-dive of locals' references.
Shlesinger had her ear styled at Ember Body Piercing, and plans to return this weekend for a new ear piercing. She's a fan of Gäbi Coffee and Bakery in Chinatown. She works out at Symmetry in Motion Pilates and Wellness Studio on West Charleston. She is a Night + Market Thai restaurant at Virgin Hotel devotee. She has an uncle who lives in Vegas, and when the family visits they usually hit Piero's Italian restaurant.
"My uncle and dad, they like to feel like they're in 'Goodfellas,'" Shlesinger says. "I'm a big off-the-Strip person. I just feel Las Vegas gets this bad rap for being just a party town, but there is so much off the Strip that people are missing out on. When I go there, I try to become a local."
Feeling Centered
Mirage officials swapped out the name of Aces of Comedy for a pretty apparent reason: They had to.
This was a move to return the title to MGM Resorts International after Hard Rock International purchased the hotel.
"The Aces of Comedy title is owned by The Mirage, so we had to turn it over to them as we move forward," Mirage President Joe Lupo said Thursday morning. "We knew all along that we would be changing the brand, and giving that back to MGM. And so this was just a continuation of our purchase."
Bob Marley is the first to perform in the Center Stage series, on March 18. Daniel Tosh appears March 24 and 25. Ray Romano, Brian Regan, Chelsea Handler, Jim Jefferies and Wayne Brady are still on the Mirage comedy schedule, which runs up until Kathleen Madigan's show June 24. The schedule will continue through the summer, Lupo said. But don't expect Center Stage, which is essentially a placeholder as a title, to run past this year.
Lupo is eager to make something special of the hotel's event-center space.
"We're really hoping to look at some new act. We have this 100,000-square-foot Mirage Event Center that I want to utilize," Lupo said. "I'm really hoping to announce some more entertainment here, probably in the next 60 to 90 days. But first step was to change the Aces logo and brand."
Great Moments in Social Media
Penn Jillette is wearing a Piff the Magic Dragon "Piff Crew" hoodie in an Instagram reels video while striding through Walmart to check out his new game, You Lying Sack. Yes, a new "party" game from the Exploding Kittens.
There in actual sack, full of 50 "bad" things and one "good" thing. Reach in, grab a thing, and tell everyone what it is — or, lie. This is available online at Amazon and other websites, or at Walmart, where we'll pick up ours. As for the Piff hoodie, not for sale. You need to know someone.
Cool Hang Alert
"Coop's Comedy Night" debuts 8 p.m. Friday, with Kegan Witzki's showcase "SOS Humanity: Earth's Last Distress Signal."
The show's description, in part: "In a spaceship holding the last of humanity that escaped an unlivable Earth, one mellow optimist, Chip Reynolds, is given the impossible task of trying to contact extraterrestrial lifeforms willing to help. The only way he believes he can persuade potential listeners is by showcasing 'Earth Archives' – unopened and unheard files of humanity at its 'best.'"
Not sure what to say, other than I would not have imagined the last of humanity would be found at the Commercial Center. No cover, which also means, "no risk." Two-drink minimum. RSVP to CoopsCabaret.com, and find out: Will Chip be able to save humanity?
John Katsilometes' column runs daily in the A section. His "PodKats!" podcast can be found at reviewjournal.com/podcasts. Contact him at jkatsilometes@reviewjournal.com. Follow @johnnykats on Twitter, @JohnnyKats1 on Instagram.