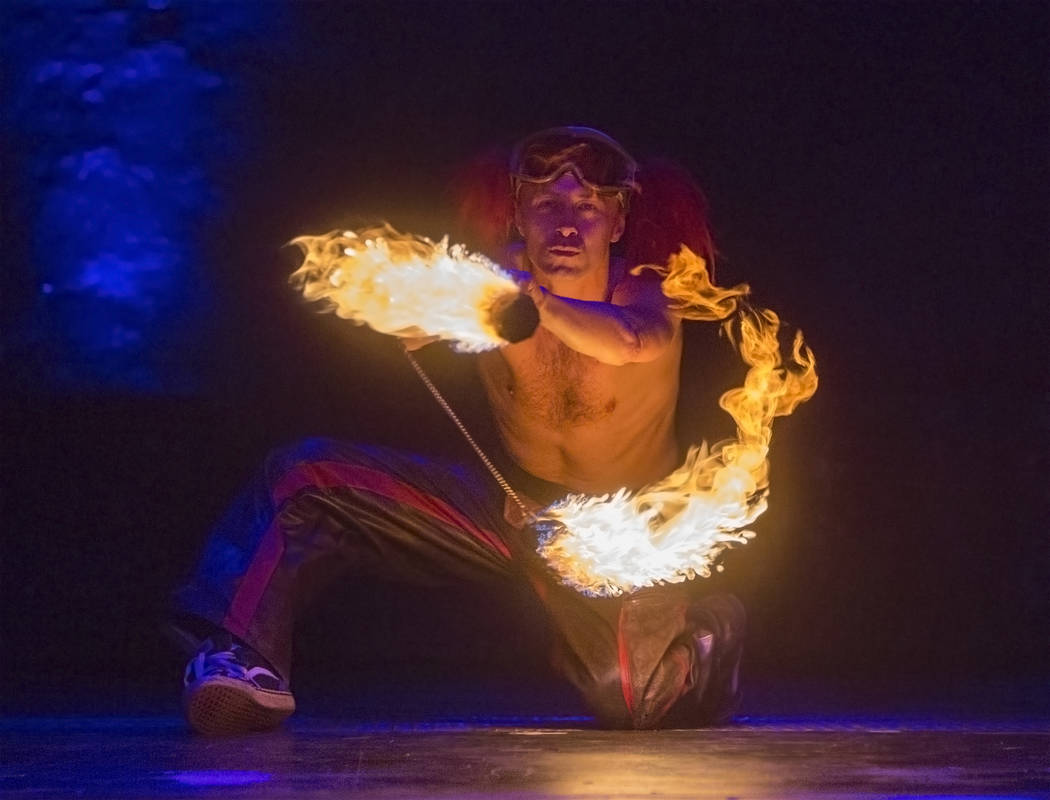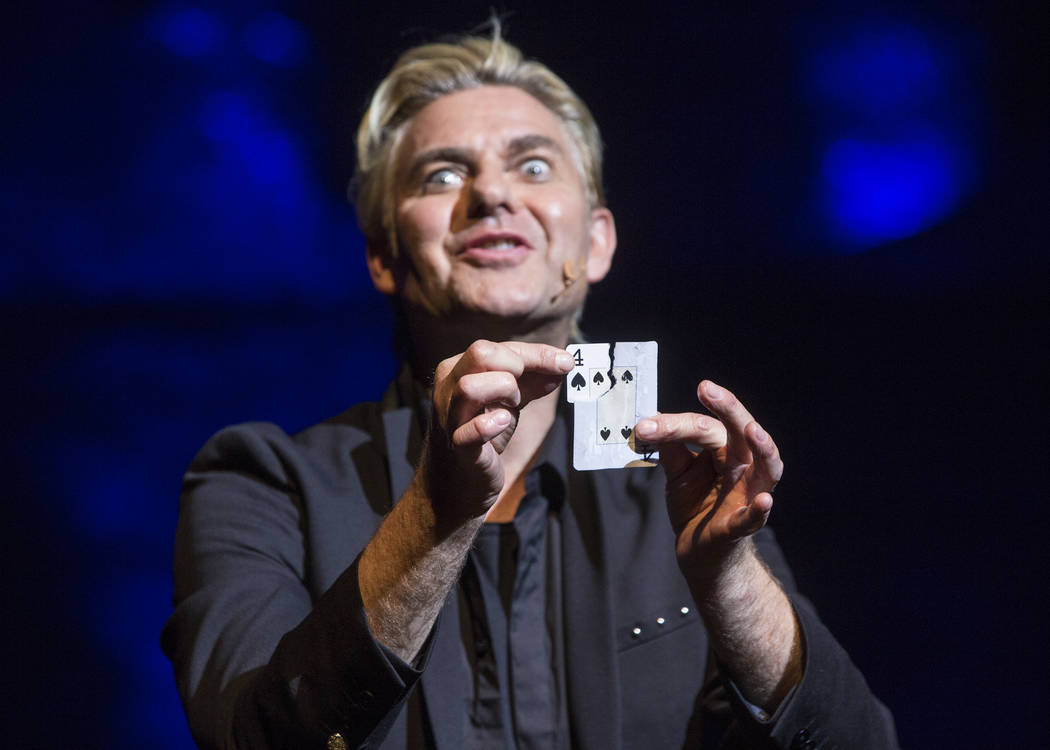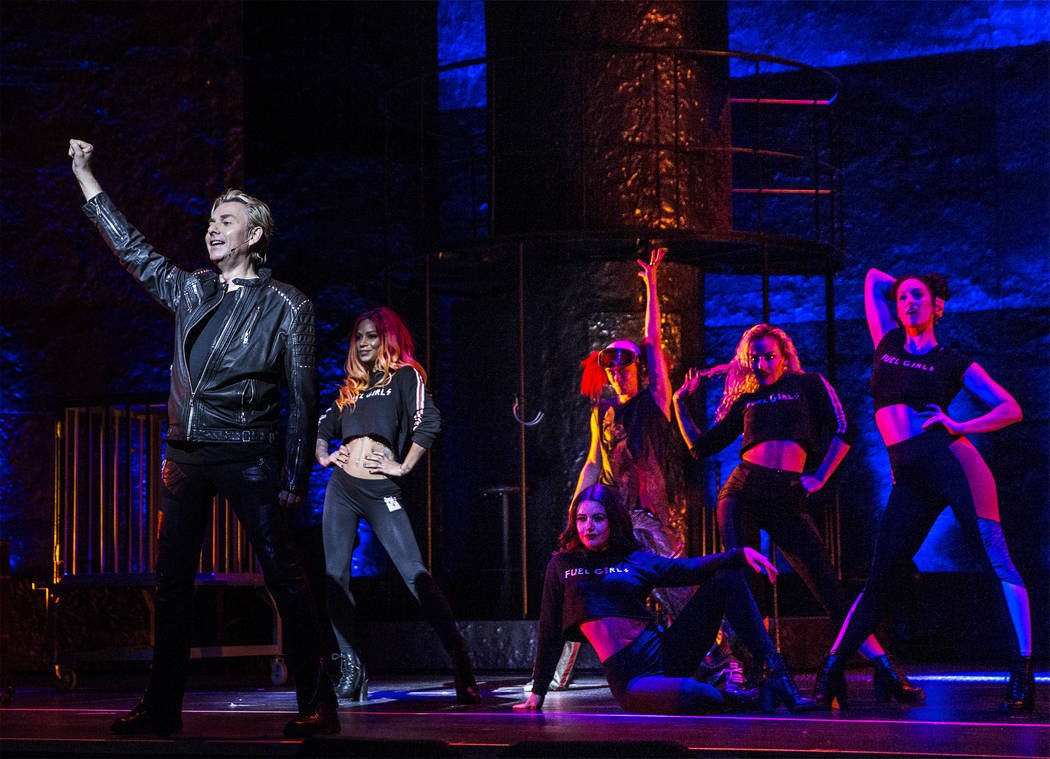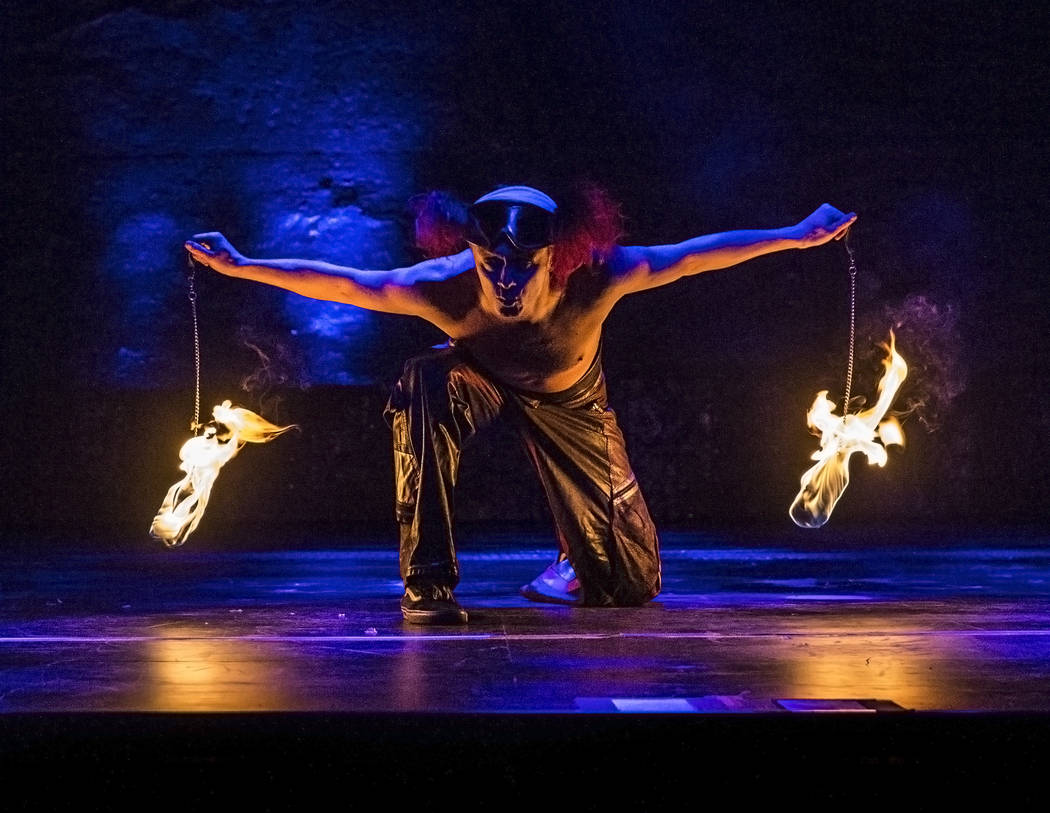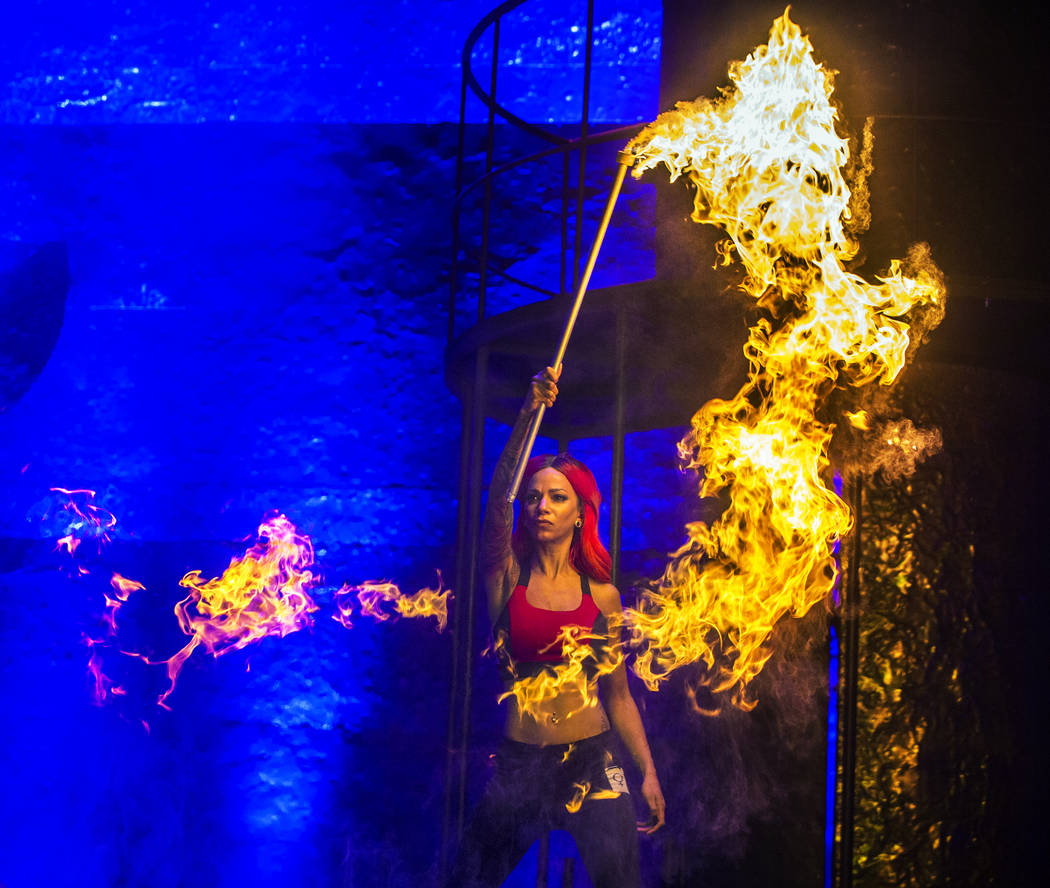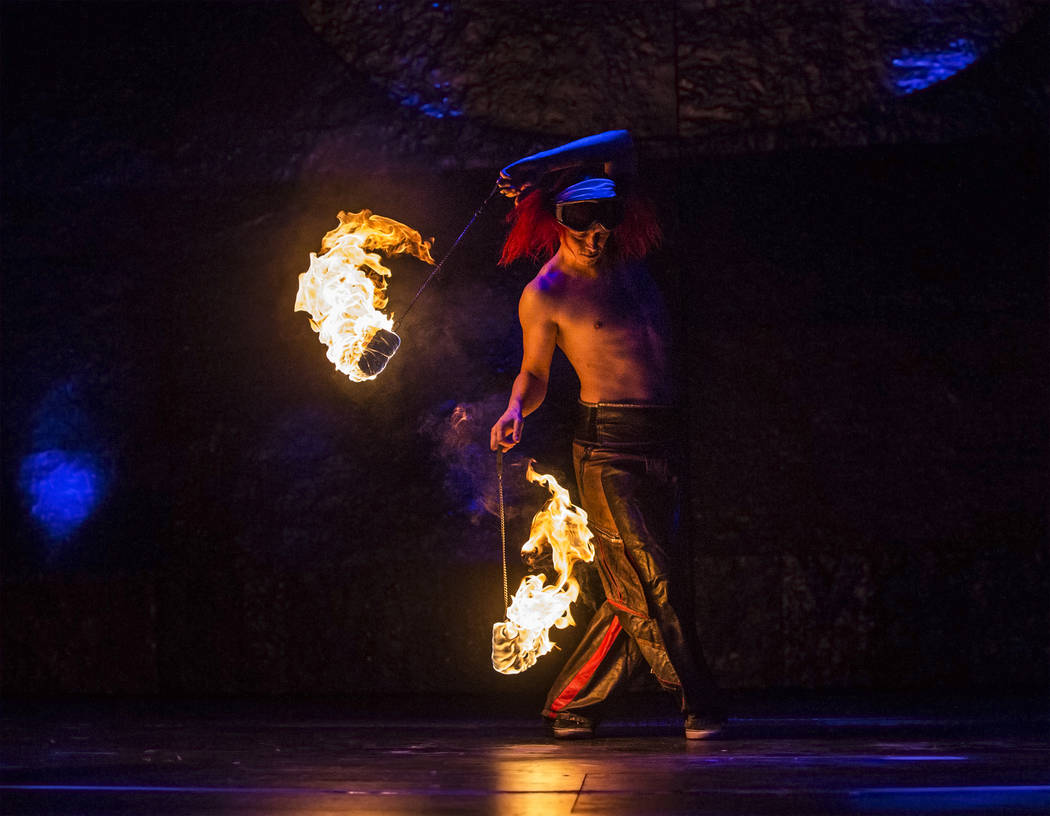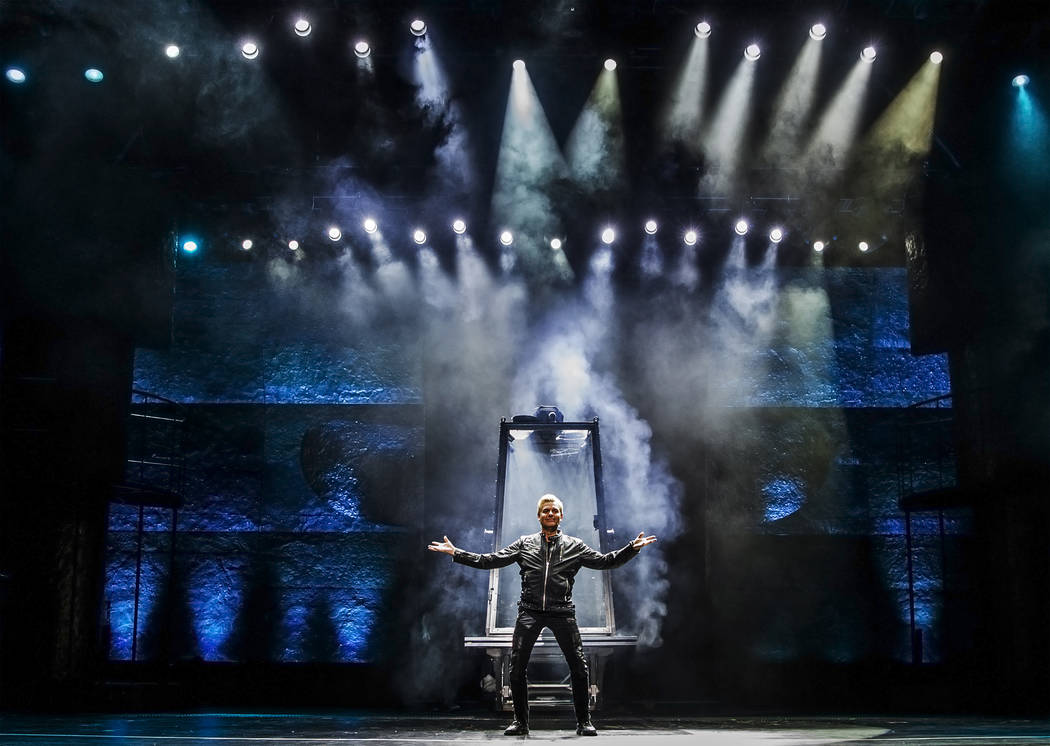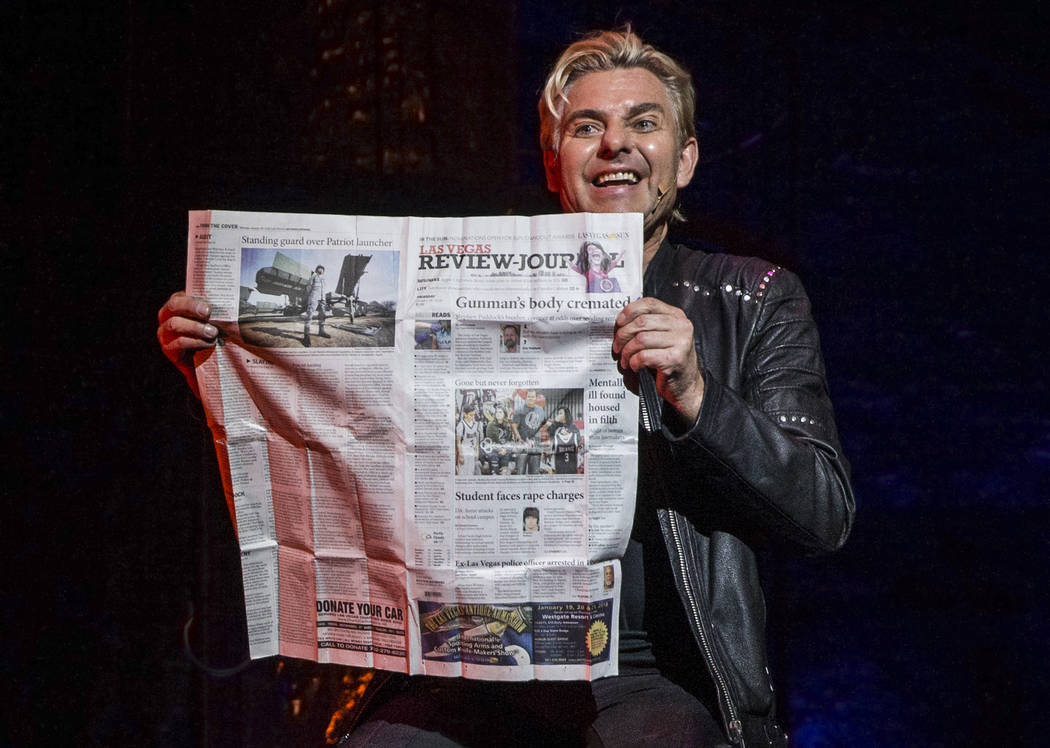 The aesthetic appeal of a show titled "Inferno" is self-evident. There's the visual — explosions and leaping flames. There's the sensory — heat radiating from the stage, felt most in the theater's first dozen rows.
But there's also the smell. There is a fear factor in "Inferno's" fragrance of fuel throughout Paris Theater.
"Absolutely, that's the element of fire, you have many ways to experience it," says Swedish stage performer Joe Labero, the magician star of "Inferno," which opens for previews Wednesday night at Paris Las Vegas (the show runs 9:30 p.m. nightly, dark Mondays and Tuesdays). "It's scary. It's dangerous. It's horrifying. But it's also beautiful."
Gauging from a 30-minute display of some of the show's pyrotechnics, "Inferno" will deliver as much fire and brimstone as any Strip production show.
Many rock shows have used fire, of course — Motley Crue seemed bent on literally blowing the roof off the Joint during its extended engagements in 2012-2013. John Fogerty fills his "Fortunate Son" encore with flames at Encore Theater.
Cirque du Soliel uses a flame act set atop water in "O" at Bellagio, and fires up "Ka" and many of its touring productions. And Penn Jillette uses a dollop of pyro as a fire-eater in every Penn & Teller show at the Rio.
But "Inferno" is not so much a show with fire elements as elements wrapped around magicians and side acts. Chief among these are The Fuel Girls, a dazzlingly tattooed and pierced quartet of performance artists who last year toured with Fall Out Boy through the United Kingdom.
The Fuel Girls performs several fiery numbers, which include flaming swords, whips, crowns of fire, pyro rings, flaming staffs and spinning fire cubes.
Those who took a match to this show understand the importance of delivering something different on the Strip.
"We came onboard to bring something completely different to Las Vegas," co-producer Kris Russell says. "We need a very different production value, with fire, to be noticed in a very saturated entertainment market."
The production is under an umbrella company, MLV Inc., which combines Russell and Michael Glover of the U.K. entertainment company Phoenix Productions, and Patrik Krall of Sweden-based Krall Entertainment. They are largely unknown in Las Vegas, and just three weeks ago began customizing the Paris Theater — even cutting large grates into the stage for flame-shooting pyro boxes.
The producers continue to work with on-site fire marshals to gain the proper permits to shoot fire from above and below the stage.
"We know enough about Las Vegas to know people want value for their ticket," "We want to show we have investment in this show," Russell says. "We can't look cheap."
The show is replacing another production that played far better on the road than in Las Vegas, "Circus 1903."
"There are so many choices here," Russell says. "But we know we have something special here."
The fire-starter of "Inferno" is Labero, an internationally celebrated magician who remembers seeing Siegfried & Roy perform in "Lido de Paris" at Stardust in the 1970s. Labero, whose shock of blond hair reminds of Siegfried's similarly styled mane, has won four Merlin Awards, the International Magicians Society's equivalent of an Academy Award for illusionists.
"I was 16 when I saw Siegfried and Roy the first time, and I was hooked," Labero says. "It was the whole package, show business everywhere. They had like 100 people in the stage crew, and they always delivered."
Labero learned how to work with fire about five years ago, through a Swedish art troupe called the Burned Out Punks.
"They lived, ate and breathed fire," Labero says. "Everything they did was fire. I saw them at outdoor festivals and wondered if there was not a way to use fire indoors, in my illusions."
Now, Labero says, "It's hard to beat fire in a magic show, the danger of it. I love working with fire."
John Katsilometes' column runs daily in the A section. Contact him at jkatsilometes@reviewjournal.com. Follow @johnnykats on Twitter, @JohnnyKats1 on Instagram.