It's Viva Shaf Vegas as Paul Shaffer hits Cleopatra's Barge
August 21, 2017 - 8:08 pm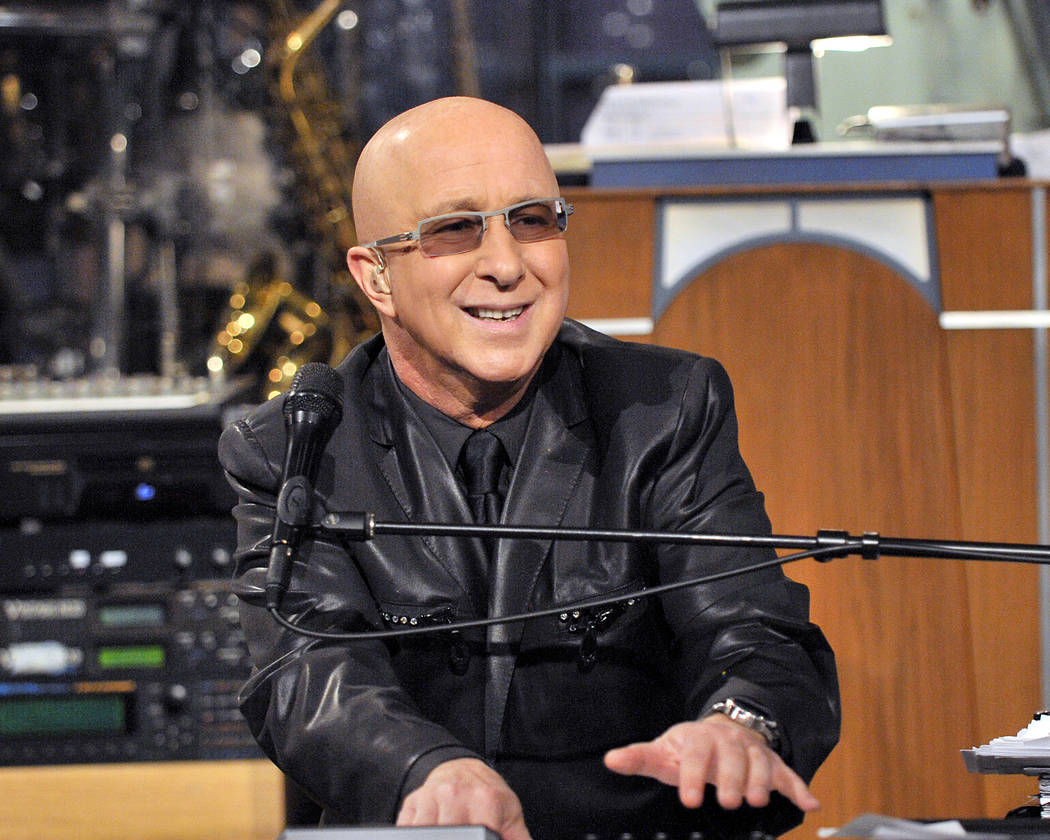 Paul Shaffer used to back Bill Murray in the lounges. Or, more specifically, he backed Murray as Nick The Lounge Singer, a recurring character in the early days of "Saturday Night Live."
Nick sang schmaltzy versions of such contemporary classics as "Stairway to Heaven," the "Star Wars" theme and a medley of Linda Ronstadt hits. It's often assumed that Nick was a parody of a vintage Las Vegas lounge singer.
Allow Shaffer to clarify.
"Bill's character, Nick, whose last name changed wherever he was working, never worked in Las Vegas," Shaffer says. "He worked in an airport lounge, a train lounge, a ski lodge. But yes, I certainly — and Bill joins me in this — liked to kid about the old-fashioned way of entertaining in a lounge."
Shaffer is now entertaining in a lounge, or about to, in Las Vegas. He and his new band, the Shaf-Shifters, will take over the famed Cleopatra's Barge at Caesars Palace for nine dates wrapped around the holidays in December (specific dates are Dec. 21, 22, 23, 28, 29 and 30 and Jan. 4, 5 and 6). General admission tickets in the 180-seat room are $49 and are on sale at 10 a.m. Friday.
Shaffer says the band will play pop, funk and R&B. He'll chat up the audience with yarns from tales of his four decades in show business, which includes performing as bandleader for the original Blues Brothers.
In those four decades, Shaffer has performed in lounges in his native Canada, and also effectively spoofed lounge entertainment. But as he recalls his days as Murray's parodying pianist, Shaffer quickly mentions the legends who made the lounges swing in Las Vegas.
"We had fun in those skits, but we also had tremendous respect for the guys who did it in Las Vegas," Shaffer says. "Louis Prima and Keely Smith, Sam Butera & The Witnesses. There was nothing better than when Louis and Sam were swinging their asses off in the lounges."
Shaffer is collaborating with highly regarded Las Vegas bandleader, arranger and trumpet ace David Perrico, whose Pop Strings Orchestra is the resident weekend act at the Barge.
"I am going with some hot, local musicians, whom David is coordinating for me (while also being) my Las Vegas musical director, if you will," Shaffer says. "The guys at Caesars love him and it's going to be a very hip, cool thing, and the Pop Strings are going to play right after our shows."
Shaffer has deeper history in Las Vegas than even his fans might realize. During his days as bandleader for the World's Most Dangerous Band on "Late Night With David Letterman" and "The Late Show," Shaffer frequently visited Strip lounges and sat in with such Vegas favorites as the Checkmates and Santa Fe & The Fat City Horns. He's friends with Checkmates founder Sonny Charles, and a few weeks ago sat in for a spin through "Black Pearl" at Piero's Italian Restaurant.
Shaffer was Letterman's bandleader when "Late Night" hit Bally's for a week of shows in May 1987. Guests included Sammy Davis Jr., Robert Goulet, Jerry Vale, Rip Taylor, Lola Falana and the Sacca Brothers.
"What I remember from that show is how great Sammy was," Shaffer says. "Go back to YouTube and watch him. He sang 'Once In My Life' and it was absolutely phenomenal."
Shaffer also hosted special on Cinemax, "Viva Shaf Vegas," in which Shaffer leaves New York on a self-realization trek to Las Vegas. In a fantasy scene, he is married onstage during a Vegas production show.
"Redd Foxx winds up heckling my wedding," Shaffer says. "That was his appearance. Robert Goulet was in it, too. How much more Las Vegas can you get?"
Shaffer remembers the great comic Buddy Hackett explaining to him and Letterman that only those who have appeared onstage in Las Vegas can refer to the city as "Vegas."
"Dave and I were proud to be able to say that, but I still say Las Vegas, giving it full billing, because I'm not hip enough to say 'Vegas,' " Shaffer says, chuckling. "But who knows? Maybe I will be after playing Caesars Palace. I'm almost destined to do this gig — I am fulfilling my destiny at Cleopatra's Barge."
John Katsilometes' column runs daily in the A section. Contact him at jkatsilometes@reviewjournal.com. Follow @johnnykatson Twitter, @JohnnyKats1 on Instagram.