Jeff German encouraged, lent support for Wayne Newton interviews
Updated September 4, 2022 - 5:25 pm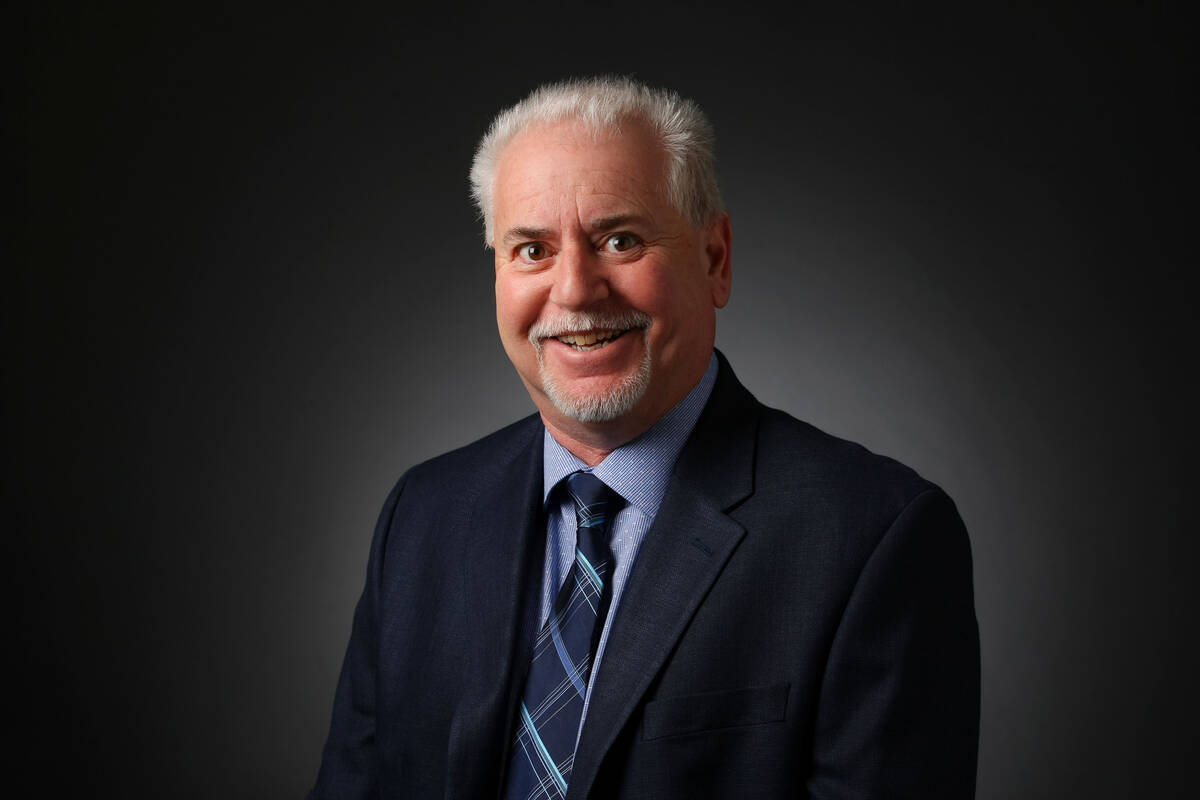 When you've known someone for so long, it's hard to imagine them not being around.
That's how it is with Jeff German. The R-J's respected and accomplished investigative reporter was found dead with stab wounds at his Las Vegas home Saturday morning. He was 69.
It is impossible to comprehend that Jeff is no longer here, no longer a member of the R-J's family.
I met Jeff when arriving at the Las Vegas Sun in 1998. We spent about a dozen years working there, and another six at the R-J.
Though we were teammates professionally, it was uncommon for our beats to intersect. Occasionally we'd confer on a story he was working on, if I had any information about a subject or topic he was pursuing. This was especially evident when he asked about the gambling activity of the Oct. 1 shooter at Mandalay Bay.
But our correspondence drew closer and more frequent in the fall of 2020, when Jeff was developing the second season of the podcast series "Mobbed Up." The episodes were focused on the history of the Aladdin hotel-casino. I was asked to interview Wayne Newton about his history with the property. Newton was a necessary and invaluable voice in the series. But interviewing him about those often-problematic years would not be easy.
Jeff had developed a series of pointed questions for me to ask Wayne about those days, especially his contentious relationship with Johnny Carson (who also wanted to buy the hotel) and subsequent libel lawsuit against NBC, which had tied him to reputed mob figures.
Among the questions for Mr. Las Vegas, "What was the worst experience during your efforts to buy the Aladdin?"
I had expressed to Jeff this was uncharted territory for me. I'd never formally talked to Newton, a friend for about 25 years, about those days. It could be a dicey conversation. But Jeff stayed on point, saying, "Just stay with the facts and we'll be fine."
He was right, naturally. We got those answers in an often heavy, lengthy session with Newton at his ranch in Montana. That conversation is the cornerstone of Season 2 of "Mobbed Up." Listen for yourself to see how it turned out.
Jeff really appreciated the effort, the teamwork, and the finished product. So did I. "Just stay with the facts" was Jeff German's lasting message. That's how I will remember him.
Why pay more, or at all?
Aside from union pay and production costs, the NFL does not pay performers at league-controlled events. That includes, of course, the Super Bowl halftime show. The league has just hired its first head of music, Seth Dudowsky, who has been with the league's entertainment team for nearly a decade.
In an interview with Billboard, Dudowsky's explanation would ring familiar with performers who are asked to work for free at any level. This is true especially in Las Vegas, where "exposure" is held up as payment for a gig.
But the NFL's music overlord says exposure its worthwhile for the superstars who play the Super Bowl show.
"The most valuable currency that exists in our culture at this point is a captive audience — people's attention. It's the hardest thing to capture, no matter who you are," Dudowsky said. "So, the real value that our platforms offer is the promotional value of being up on that stage."
The Super Bowl, of course, is a super stage.
"In the case of the Super Bowl halftime show, we're talking hundreds of millions of viewers, in addition to the marketing campaign, the assets that we build and the music that we license," Dudowsky said. "So, when you look at Shakira's 'Whenever, Wherever' becoming a No. 1 song (on the iTunes U.S. chart) almost 20 years after it was released (following her 2020 halftime performance], in terms of value, that's something that, for a lot of artists, isn't even quantifiable."
The pulse of Vegas
"The 26th Annual Serenades of Life – Doctors In Concert," hosted by and benefiting the Nathan Adelson Hospice, is 6 p.m. Saturday at Myron's at the Smith Center. As is custom, the show spotlights a band of musically adept Las Vegas physicians.
Frankie Moreno (with his doctorate in scene-setting) headlines, with avid Adelson Hospice supporter Brad Garrett presenting an award on behalf of the organization. I was actually pitched this event last week at a doctor's appointment (seriously). So I'll be checking in, too.
Stirling books Rudner
The dates and details are set for "One Night Only," Rita Rudner's one-off performance at The Stirling Club on 8 p.m. Oct. 28. Tickets are $54 for Stirling Club members, $69 for non-embers. Go to thestirlingclub.friendlysky.com for info. The show is Rudner's first non-casino performance in Vegas, where she has previously starred in residencies at New York-New York, Harrah's and The Venetian.
Cool Hang Alert
Staying in Stirling mode, column fave Lisa Marie Smith takes on Spirits Supper Club at The Stirling Club at 6 p.m. (doors and cocktail hang) and 7 p.m. (show) Tuesday. The night runs through 10 p.m. cost for non-members is $25 food-and-beverage tab; no cover for members. Dial up 702-732-9700 for the info.
John Katsilometes' column runs daily in the A section. His "PodKats!" podcast can be found at reviewjournal.com/podcasts. Contact him at jkatsilometes@reviewjournal.com. Follow @johnnykats on Twitter, @JohnnyKats1 on Instagram.