'Jukebox' plays for another two years for Human Nature
August 12, 2017 - 7:19 pm
Updated August 12, 2017 - 7:27 pm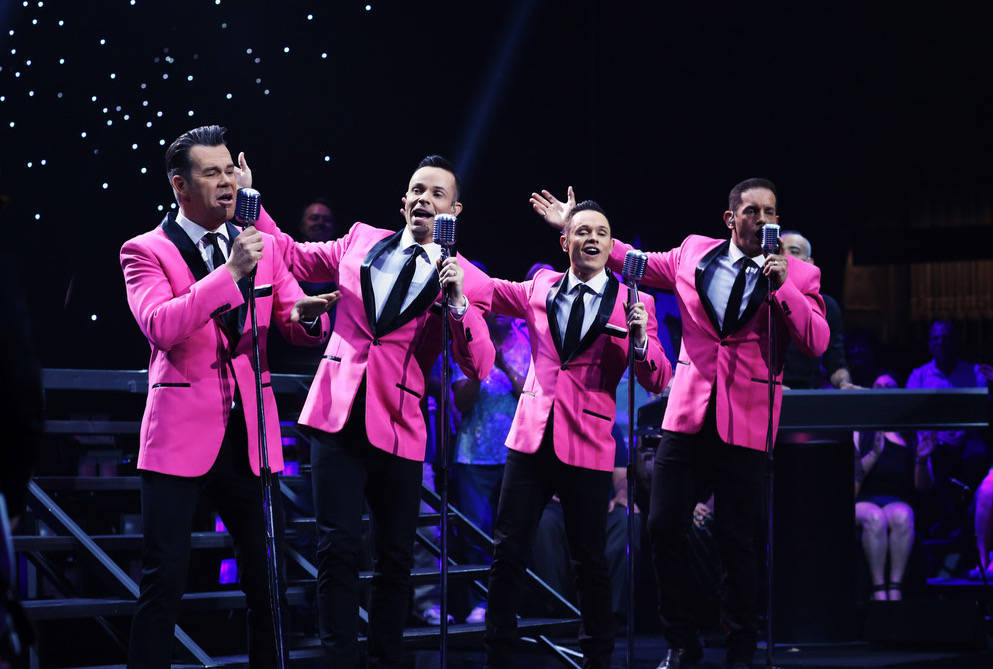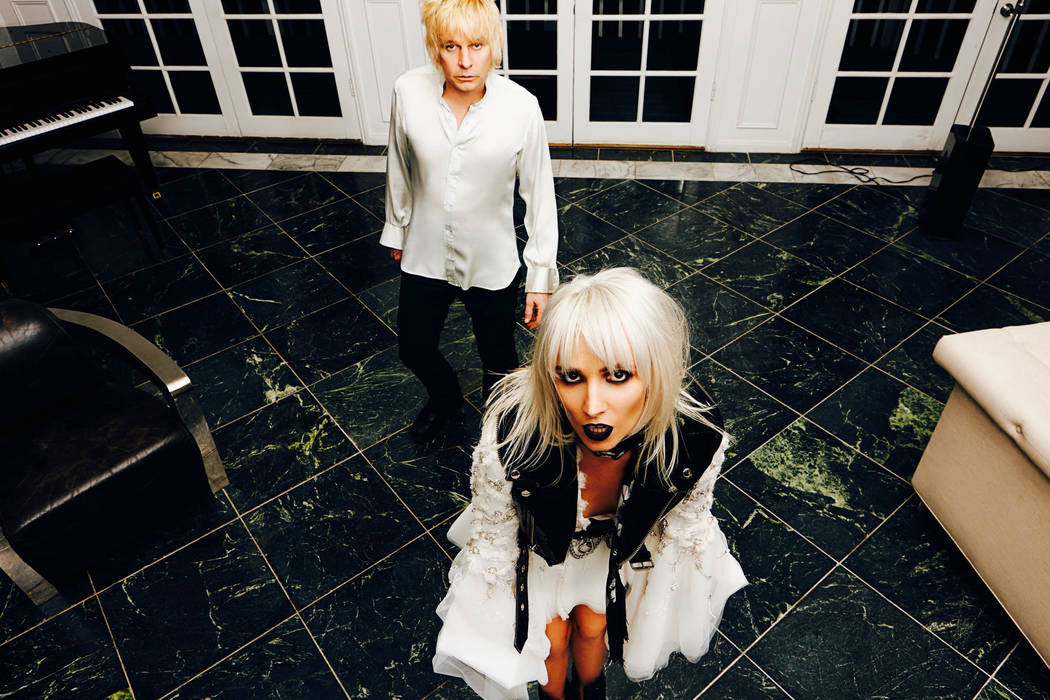 It was an odd fit, at first: A quartet of Australian gentlemen singing Motown hits on the Las Vegas Strip, in an Asian-themed hotel-casino showroom.
Human Nature has always and joked about how its lineage hasn't always matched its musical style, or surroundings. But Andrew and Michael Tierney, Phil Burton and Toby Allen are very Vegas these days, Strip veterans as headliners at Sands Showroom at The Venetian.
Cementing their affiliation with the city, Human Nature has signed on to perform its "Jukebox" show through March 2019. By the end of its current contract, the group will have spent about a decade on the Strip.
"It's so strange to think of it that way," Burton says. "When we first came to Vegas, we didn't know how it was going to be. We had no idea, and on opening night we sold nine tickets. Nine, total. We papered the room to fill seats."
"Papered" means free tickets were issued to folks who would see the show, like it, tell others and return. That was the model for Human Nature and its Motown show, which preceded its "Jukebox" show, which started in 2016. Soon, the band was selling out, generating ample return business and performing for PBS.
By the time Human Nature reached the end of its contract in 2013 and the Linq Showroom was being overhauled, multiple resorts were vying for their show.
"We had these people coming to us, and wow, we thought, 'If all these people want us, this must be going really well," Burton says. "Through the process, we were able to move into one of the top casinos in the city, in a venue that is really pretty amazing place to perform in."
In a couple of weeks, Human Nature is adding a new section to "Jukebox," called "Juke Joint," turning the stage into a little tavern and bringing its backing band close to the audience.
"It's going to be like a speakeasy atmosphere of a real juke joint, where the jukebox came from, where people can have a drink, have a dance," Burton says. "It'll be a broken-down, semiacoustic set involving the audience."
Crowd members can call out songs, as they do in "Jukebox," from a list that includes "Why Do Fools Fall in Love," "Shout," "Be My Baby," and "You Send Me."
The four original members of Human Nature have been together for 27 years, and have never altered or adjusted the lineup. Nor has the act ever had a "sub" member, remarkable for the extensive singing and dance steps the guys perform every night. Inevitably, physical and mental fatigue is a concern. Fortunately, all four don't get weary at once.
"Now and again, with doing so many shows, there are moments where you just aren't as engaged as you like to be," Burton says. "But the strength is, your mates just pick up the slack, they pull you through it. It's human nature."
Burton chuckles at the double meaning, adding, "See how I did that?"
A Dollar spent
Sshh, the punk band fronted by Zak Starkey of The Who (and also of Ringo Starr's family, as he is Ringo's son) and Sshh Liguz closed its residency at Sand Dollar Lounge on Saturday night/Sunday morning. But it wasn't without some punk-styled rancor.
The Sshh show was in jeopardy of closing after Wednesday's performance, which resulted in a break (of some furniture) and a bruise (of some feelings). Starkey sent a text Thursday saying the club was trying to call off the final show set for Friday because Liguz had broken a chair Wednesday.
As Starkey wrote: "From The Who to the ridiculous or what!?"
Credit Sand Dollar co-owner and operator Anthony Jamison for keeping this project from unraveling. He booked Chris Tofield as the opener at 9 p.m. Friday, with Sshh following at 12:30 a.m.
This series of powerhouse performances were set after each Who show at The Colosseum. Sshh plans to return in mid-2018, but hasn't specified where or if whether will be connected to a return by The Who.
Penn & Tomsoni
Penn Jillette has been developing a documentary centered on Johnny Thompson (aka The Great Tomsoni) and his Gambler's Ballad routine. The "card duet" has been Thompson's signature performance for more than 40 years. Like many Jillette projects, the documentary has evolved beyond its original concept.
Today at The Orleans, Jillette and Thompson are premiering this film centered on the Gambler's Ballad, which has grown into a profile of Thompson with commentary from Teller, David Copperfield, The Amazing Johnathan, Mac King and Arsenio Hall (who met Thompson when Hall was a kid; Hall still idolizes the magician). The screening kicks off the annual Magic Live convention this week at The Orleans.
Wallace out front
Spiegelworld founder Ross Mollison is apparently in TM (Tease Mode). Saturday afternoon, Mollison he posted a shot of George Wallace on Mollison's @ondelal account with the post "Mr. Vegas," and tagging the @OpiumVegas account. Wallace has been in talks to host "Opium," a variety show projected for The Act space at the Shoppes at Palazzo. The space and show are expected to open next spring, but no contract has been signed.
John Katsilometes' column runs daily in the A section Contact him at jkatsilometes@reviewjournal.com. Follow @johnnykats on Twitter, @JohnnyKats1 on Instagram.