Kenny Loggins brings 'life-and-times' show to Las Vegas Strip
Updated September 3, 2018 - 9:38 pm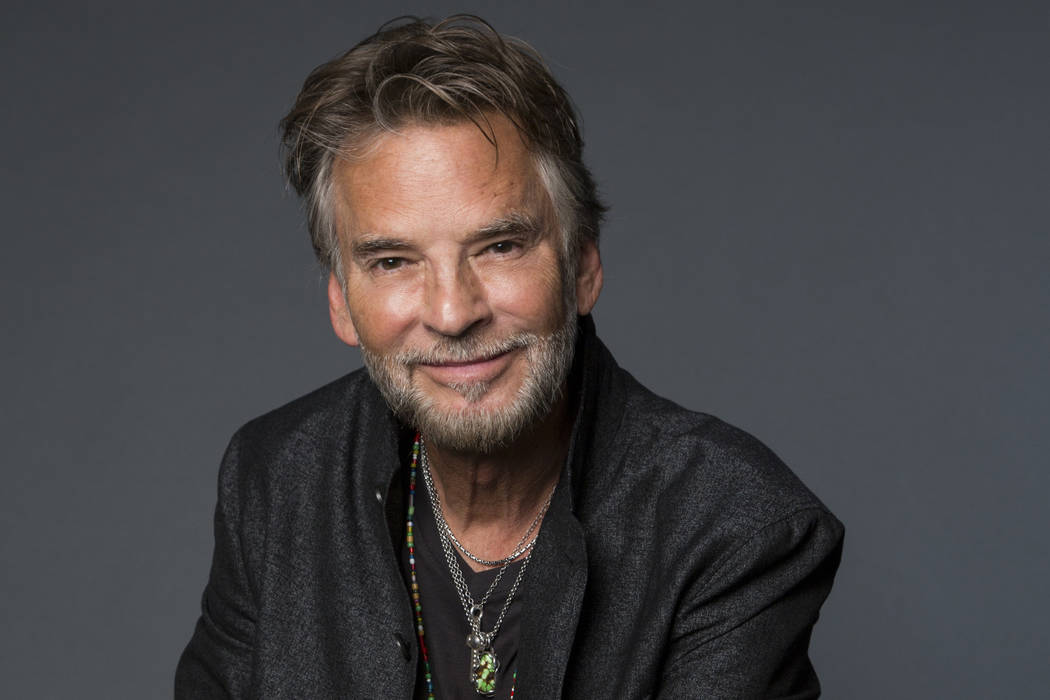 It's funny what you remember when you're talking to Kenny Loggins.
Not surprisingly, this memory centers on "Top Gun."
I told Loggins of a time when the movie had just been released on VHS (when the decade had an "8" in it) and a friend was shopping for a home-entertainment center.
We visited a department store and the sales rep inserted "Top Gun" into a TV/VCR system outfitted with a pair of giant speakers. He then fast-forwarded to the "Danger Zone" scene, with the boys zipping around in their fighter jets.
"We were told that scene was the best way to judge an entertainment system at the time," I said to Loggins. "And I promised myself, if I ever talked to Kenny Loggins, I would tell you that."
Loggins laughed and said, "I have never heard that. It's a rocking scene, but for me, the great test was the original 'Star Wars,' with all those great effects and the beautiful John Williams music. But that is an achievement, you know? You have to be known for something."
The singer opens a series at Encore Theater at 8 p.m. Wednesday, continuing through Friday and Saturday. It is his first such run at the resort, and had originally arranged the framework of the deal with then-resort operator Steve Wynn. Loggins had performed for Wynn in the days when he owned the Golden Nugget.
He has thus witnessed the evolution of Las Vegas as a destination for established rock acts. He is among many of the performers of his generation who recall when the city was not so appealing for his chosen genre.
"We called it the great elephant burial ground," Loggins recalled. "It was where big acts went to die. Vegas was the kiss of death for any credible rock act, but it is now a place where you can find an audience, make real money and have a lot of fun."
Loggins is adopting a storytelling/concert hybrid, a template that worked so well for Garth Brooks in his residency at Encore Theater. But unlike Brooks, who sang and spoke while strumming an acoustic, Loggins will bring a band while spinning his stories.
"Think of it as a life-and-times kind of show," he said. "With a great band."
Loggins has been around for four decades, first in his successful partnership with Jim Messina before breaking off as a solo artist. He scored a major hit with "This is It" in the late 1970s, followed by the first of his top-selling film songs, "I'm Alright" from "Caddyshack."
"Those songs helped save me from disco," Loggins said. "Rock acts were kind of lost at that time. But with 'I'm Alright' and then 'Footloose,' I was very marketable. 'Footloose' was a major, major game-changer for me, even if it was such a brief moment in time. I am still feeling the rewards."
He said he hasn't watched any of those movies "in a long, long time."
"I've had some fun in the past with 'Top Gun' with my kids," Loggins said. "How they like it depends on which one you're talking to. My youngest, Lukas, is 25 and he loves it. But for my oldest, Crosby, who is 38, he got a lot of crap about it when he was at school."
He laughs.
"Crosby has had his own career as a singer-songwriter, so it was a case of him competing with me and wishing that stuff would just go away so he could have a career, too."
A decade ago, Crosby Loggins won the MTV contest show "Cradle of Rock," a competition of talented children of established artists. He beat Jesse Blaze Snider, oldest son of Dee Snider of Twisted Sister, in the finale.
With his kids grown and being in a strong relationship with "the woman in my life," Loggins is happy to visit the place he once called the elephant burial ground.
"I'm in a good place. It's really been a great ride."
John Katsilometes' column runs daily in the A section. Contact him at jkatsilometes@reviewjournal.com. Follow @johnnykats on Twitter, @JohnnyKats1 on Instagram.