Killers, Imagine Dragons to play Las Vegas benefit concert
November 7, 2017 - 10:31 am
Updated November 7, 2017 - 7:21 pm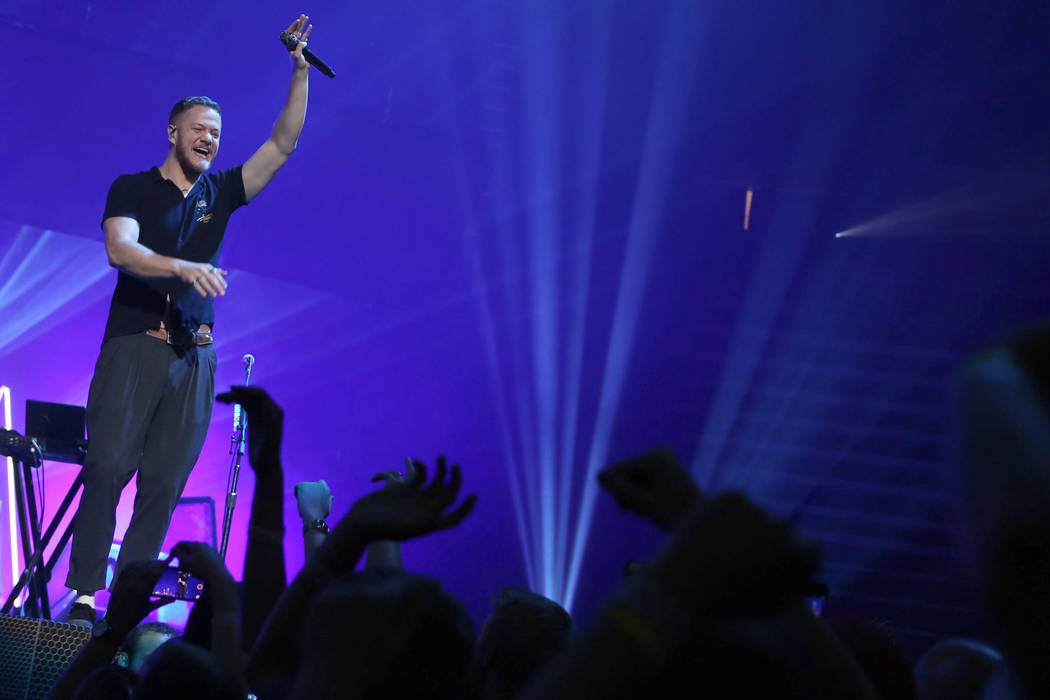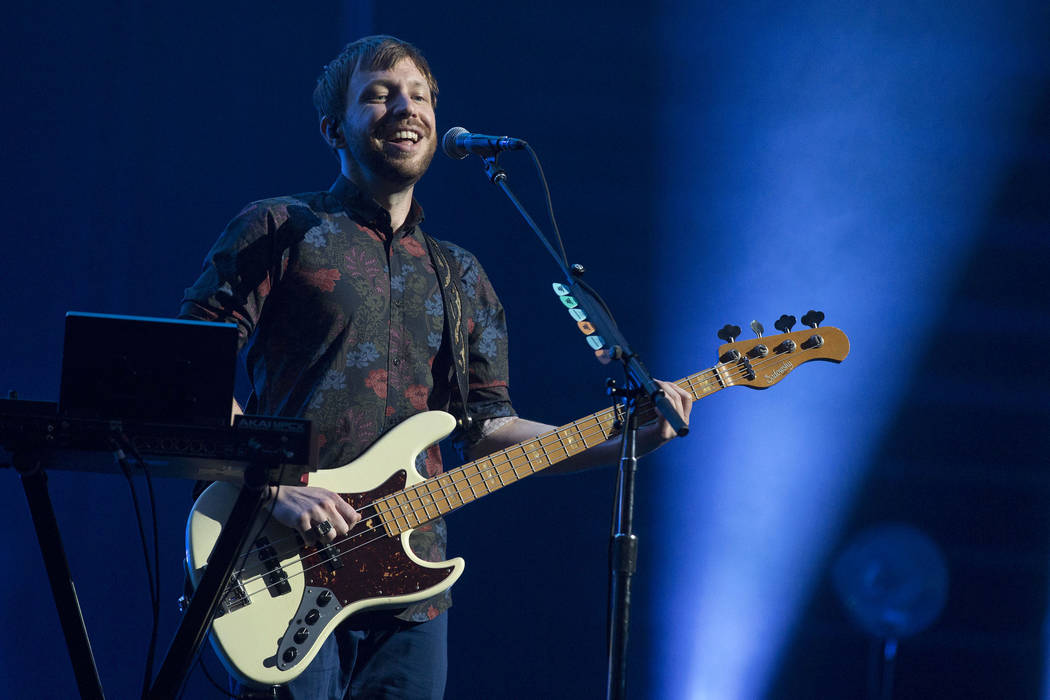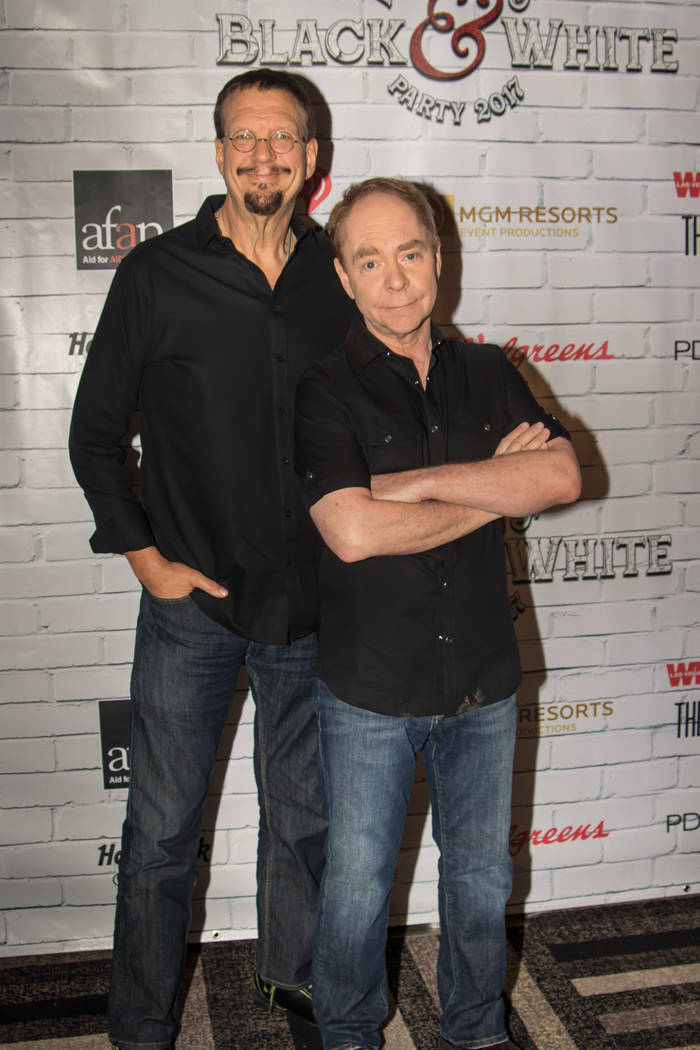 The heart and soul of Las Vegas rock 'n' roll is teaming for an Oct. 1 fundraiser on the Strip.
The Killers and Imagine Dragons will perform in "The Vegas Strong Benefit Concert" Dec. 1 at T-Mobile Arena. Mirage headliners Boyz II Men, MGM Grand star illusionist David Copperfield, performers from Cirque du Soleil, and Rio stalwarts Penn & Teller will join the star-laden lineup.
Other acts are to be announced in a show that began to take shape just days after the Oct. 1 shootings.
Tickets range from $75-$125 and will go on sale at 10 a.m. Wednesday at AXS.com or throughAXS Call Center at 888-929-7849. In-person sales will begin at 10 a.m. Thursday at any MGM Resorts International box office location or concierge desk.
Proceeds from the event will go to the Las Vegas Victims Fund through the National Compassion Fund. Donations of $10 also will be accepted by texting VEGAS to 20222.
The concert will mark the first time The Killers and Imagine Dragons have both been announced as performers in the same single-show lineup. The Killers' Brandon Flowers and Imagine Dragons' Dan Reynolds appeared together in an unannounced duet, "Jenny Was a Friend of Mine," at the opening of T-Mobile Arena in April 2016.
The bands also performed at the 2013 Life is Beautiful event in downtown Las Vegas, but Imagine Dragons played the first night of the festival and The Killers played the second.
Though it is less than a month away, the event is in its early stages. Left to be sorted out are which acts will be added to the lineup, specific on-site donation initiatives, and how or even if the event will be live-streamed.
Organizers said it was possible the event could be streamed on the internet, with a donation portal tied to the online version of the show. But there are no plans to broadcast the show live on network or cable TV.
In a release issued today, all acts voiced their support for the unique fundraising concert.
"For us, Las Vegas is a vital part of who we are as a band and who we are as human beings. We are humbled to be from a place where people rise in the face of tragedy to do what's right. Please join us as we do what we do best in honor of those who lost their lives and celebrate the heart and humanity that keeps us united," was the statement from Flowers, Ronnie Vannucci, Mark Stoermer and Dave Keuning. (It has yet to be decided if The Killers will perform with that lineup or their current touring band, with Ted Sablay on guitar and Jake Blanton on bass in place of Keuning and Stoermer.)
The band statement from Imagine Dragons: "Las Vegas is our home, and it's an incredible, tight-knit community. The world has seen the resilience, unity, and heart of the city this last month. This show is about raising money to help those impacted by the tragedy and about experiencing the healing that comes from gathering to celebrate the bonds we share."
Said Copperfield: "What happened last month was such a tragedy, but people came together immediately to support each other and help ease the pain. I'm honored to be part of this benefit as we continue to show the love and strength of the Vegas community."
From Nathan Morris of Boyz II Men: "Las Vegas has embraced us since the moment we arrived. We are honored to be part of this event, and play a role in the healing process for the community and all those impacted by this tragedy."
Penn Jillette's statement: "Teller and I are humbled to be asked to pay tribute and to help those affected. Mr. Rogers once said we should 'Look for the helpers,' during difficult times. We are proud to join our fellow Las Vegas entertainers in giving a little help to the real helpers and heroes in our incredible community."
Said Cirque Vice President of Resident Show Division Jerry Nadal: "We look forward to standing together with this amazing city to pay tribute to all those affected by the October 1st tragedy and show the strength and resilience of this community."
Contact John Katsilometes at jkatsilometes@reviewjournal.com. Follow @johnnykats on Twitter, @JohnnyKats1 on Instagram.