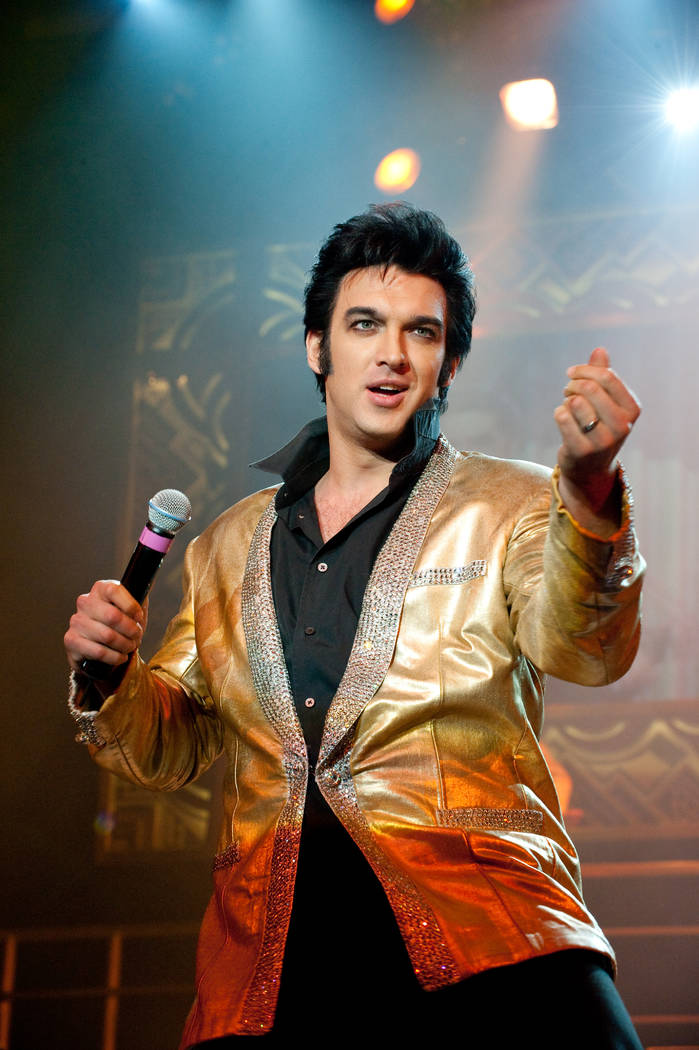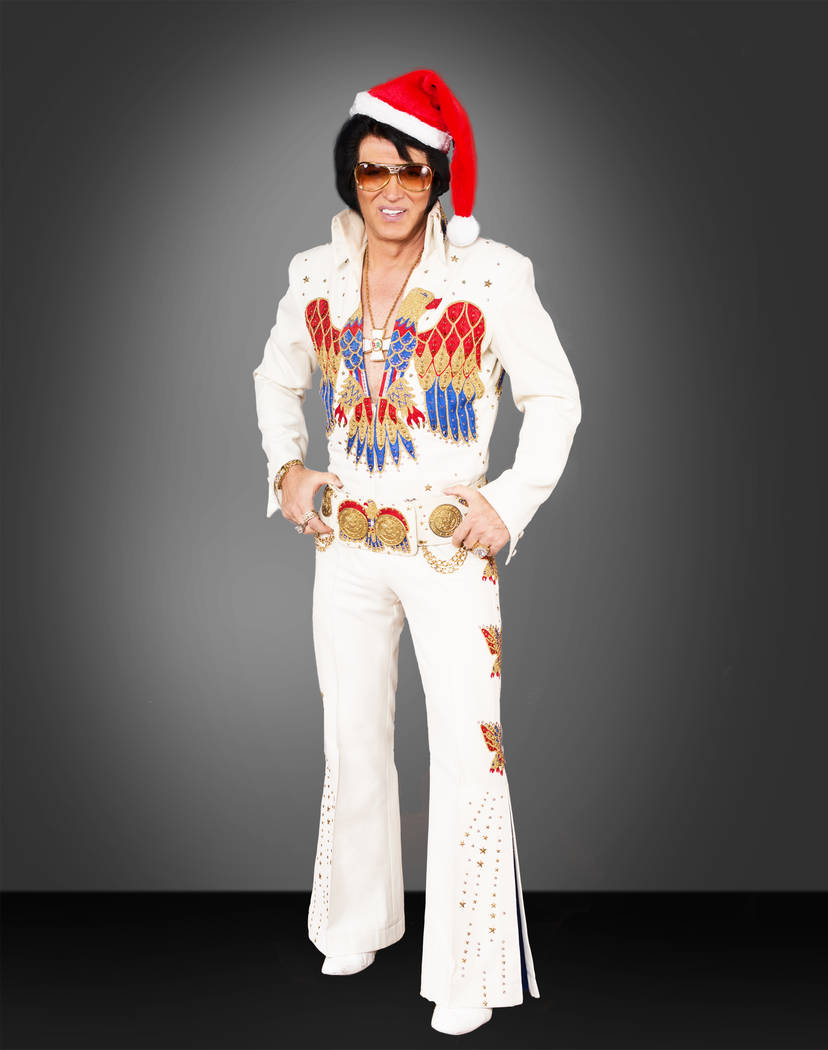 Two long-running Strip productions are bending their themes to the holiday.
One is serving a three-course feast, the other a healthy helping of George Michael.
"Tournament of Kings" at Excalibur is back with its nimbly named holiday show, "'Twas the Knight," running through Dec. 28. "ToK," as it is known, opened at the hotel-casino in 1999.
The show charts Prince Christopher's advance toward knighthood, with a holiday dinner including Cornish game hen, Dragon's Blood Soup (tomato soup, in fact) and apple strudel — all to be eaten without utensils.
That might be a show in itself.
Meantime, "Legends in Concert" at the Flamingo opened its holiday show Monday night. The seasonal theme, which runs through Dec. 30, coincides with the production's first portrayal of Michael, by cast member Michael Knight. The segment covers Michael's solo career and his time with Wham. Knight also sings Michael's "Last Christmas."
Also in the cast at Donny & Marie Showroom: Jazmine Katrina's tribute to Whitney Houston with "Do You Hear What I Hear"; Brian Duprey as Frank Sinatra with "Marshmallow World"; and Matt Lewis and Bill Cherry toggling the Elvis role with "Blue Christmas."
The show's new opening number is the Brian Setzer Orchestra arrangement of "Jingle Bells," and closes with full-cast finale of "The Most Wonderful Time of the Year" and the Trans-Siberian Orchestra's "Christmas Eve in Sarajevo" ("Carol of the Bells").
Should have written "spoiler alert" before all that info, right? But the show is still a winner after opening 34 years ago at the old Imperial Palace (now The Linq Hotel). "Legends" is thus the longest-running production show on Strip.
Penn's turn
We'd expected Blue Man Group to perform between periods at Friday's Vegas Golden Knights-San Jose Sharks tilt at T-Mobile Arena. The Luxor headliners' appearance was well promoted. But we didn't anticipate Penn Jillette to show up in the third period to turn the arena's hand-operated siren as the light-emitting diode screens screamed "MAKE SOME NOISE!"
Arena master of ceremonies Mark Shunock had heard Jillette and his family were en route to the arena and texted him to see if he wanted to participate in the ritual.
It worked. My ears are still ringing.
Space action
The stage play "The Last Five Years" is being staged at 8 p.m. Monday at The Space. It's a project born in Vegas and loaded with Vegas talent. The vocal lineup is made up of such topnotch singers as Timyra Joi, Cheryl Daro, Savannah Smith, Chelsea Phillips-Read, Lauren Ashlea Fraser, Caitlin Ary, Travis Cloer, David Terry, Jeff Leibow, Paul Johnson, Eric Jordan Young and Shunock, who also directs. Chris Lash is directing the expert lineup of musicians Jake Langley, Abo Gumroyan, Sage West, Anthony Rodriguez and Joshua Lawson.
The production debuted in 2008 at College of Southern Nevada, and was showcased at Judy Bayley Theatre at UNLV in November 2014. The story centers on a New York couple, Cathy and Jamie, who were married after a quick, passionate courtship. The relationship frays under the characters' divergent careers (she is an actress, he a novelist), with Cathy telling the story of the five-year relationship backward and Jamie telling it from the start.
The original version of the musical played off-Broadway at Second Stage Theater in New York, winning the Drama Desk Award for Outstanding Music and Outstanding Lyrics.
Shunock hopes to bring it back to The Space for an extended engagement next year.
Get the jazz
The UNLV Jazz Ensemble's Fall Jazz Festival runs 7:30 p.m. Monday, Tuesday and Wednesday at UNLV's Black Box Theatre. Lining up the performances:
Monday is UNLV's Latin Jazz Ensemble, directed by Uli Geissendoerfer; and the Jazz Vocal Ensemble, directed by Janet Tyler. Tuesday is Jazz Ensemble I, conducted by Dave Loeb and Nathan Tanouye; and Jazz Ensemble II, conducted by Adam Schroeder, performing with guest jazz saxophonist Bob Sheppard. Wednesday, it's UNLV Contemporary Jazz Ensemble, directed by Julian Tanaka; the Jazz Guitar Ensemble, directed by Jake Langley; and the Jazz Ensemble III, conducted by Michael Spicer.
Under Loeb's stewardship, the UNLV Jazz Studies Program is among the best in the country, as its Jazz Ensemble 1 topped the Monterey Next Generation Jazz Festival's College Big Band Division on April 2 in Monterey, California. Tickets are $10 at the UNLV Performing Arts Center box office.
The 'Sexxy' mom
Judi Romas missed a performance of "Sexxy" at Westgate on Wednesday to prepare for a big Thanksgiving dinner.
She can be excused. She's made 641 of the show's other 643 performances.
Aside from Wednesday, Judi took a show off last year to visit her ailing sister. She's been there every other night.
Well-known around the Vegas entertainment scene, Judi is the mother of show creator and star Jennifer Romas and handles assorted tasks in the production, such as costume maintenance and the placing and removing of all the candles on the tables. She's also the unofficial greeter, ambassador and a friend to everyone.
As Jen says, "Mom has seen more 'Sexxy' shows than I have." Funny, yet true. She's certainly part of the family.
John Katsilometes' column runs daily in the A section. Contact him at jkatsilometes@reviewjournal.com. Follow @johnnykats on Twitter, @JohnnyKats1 on Instagram.