Las Vegas circus company comes ashore in Atlantic City
Updated April 22, 2023 - 8:05 am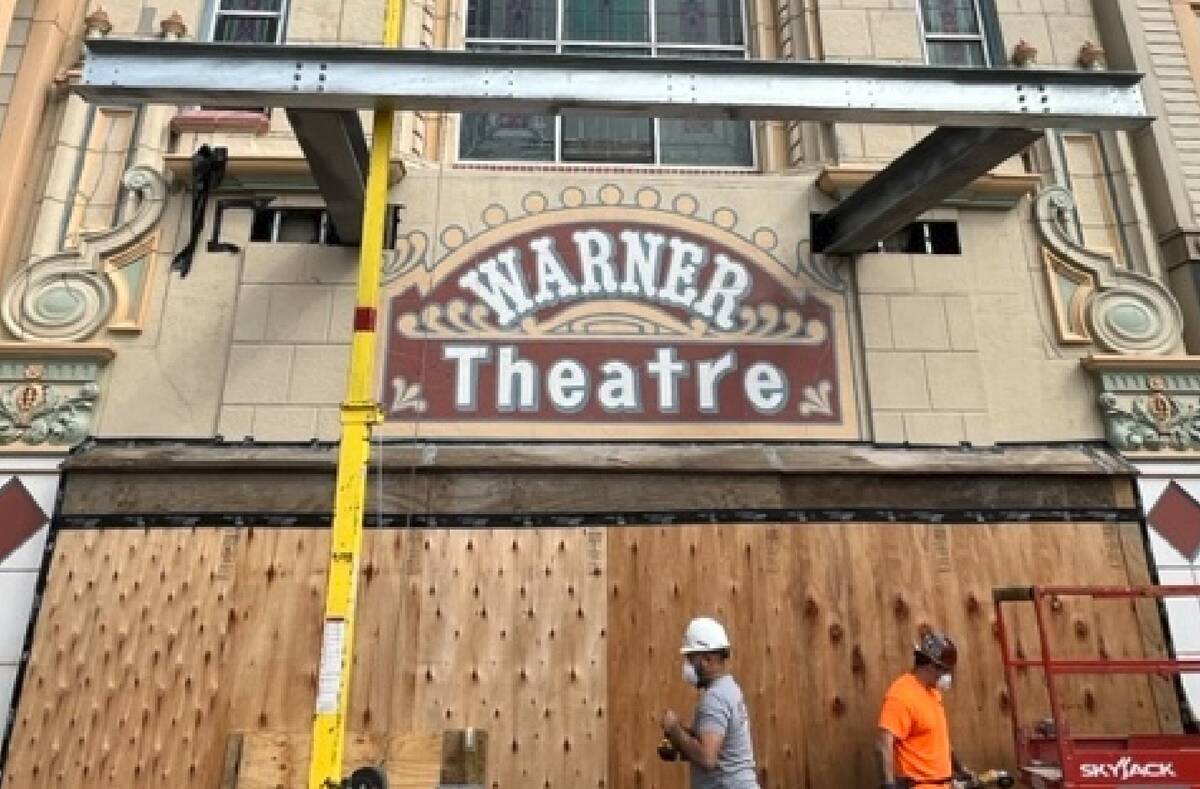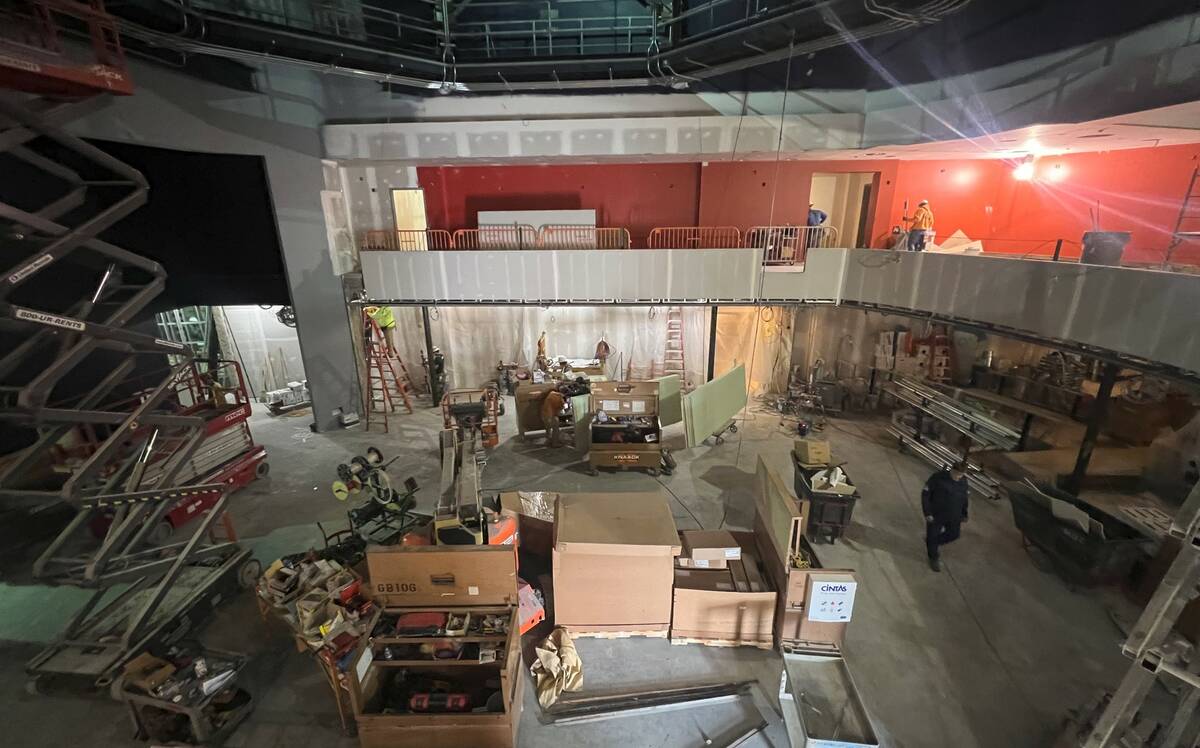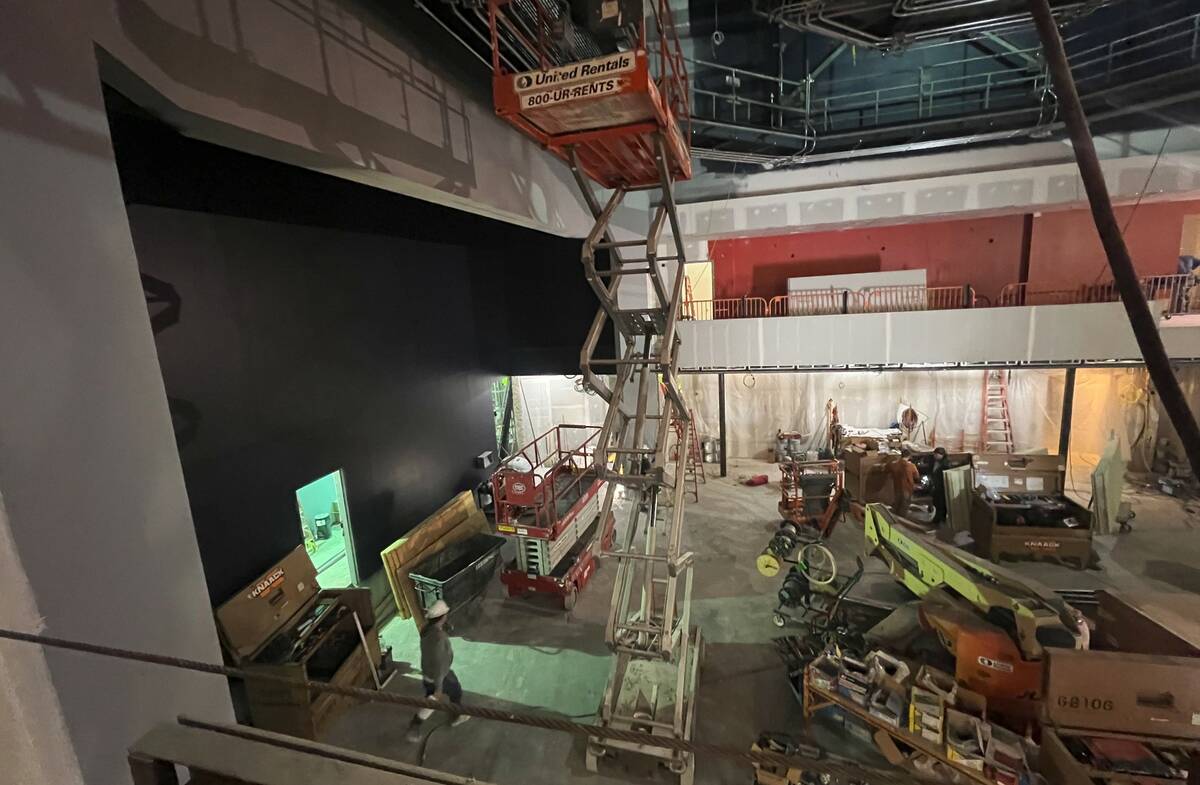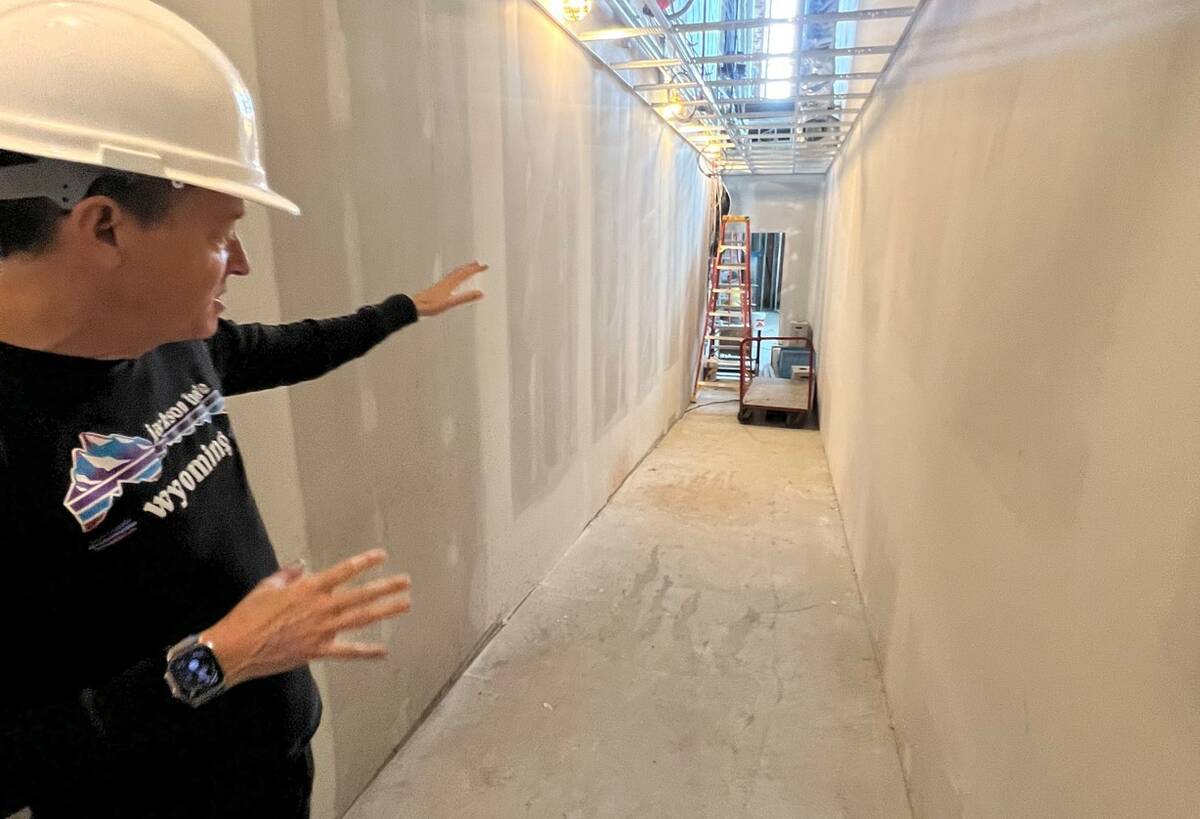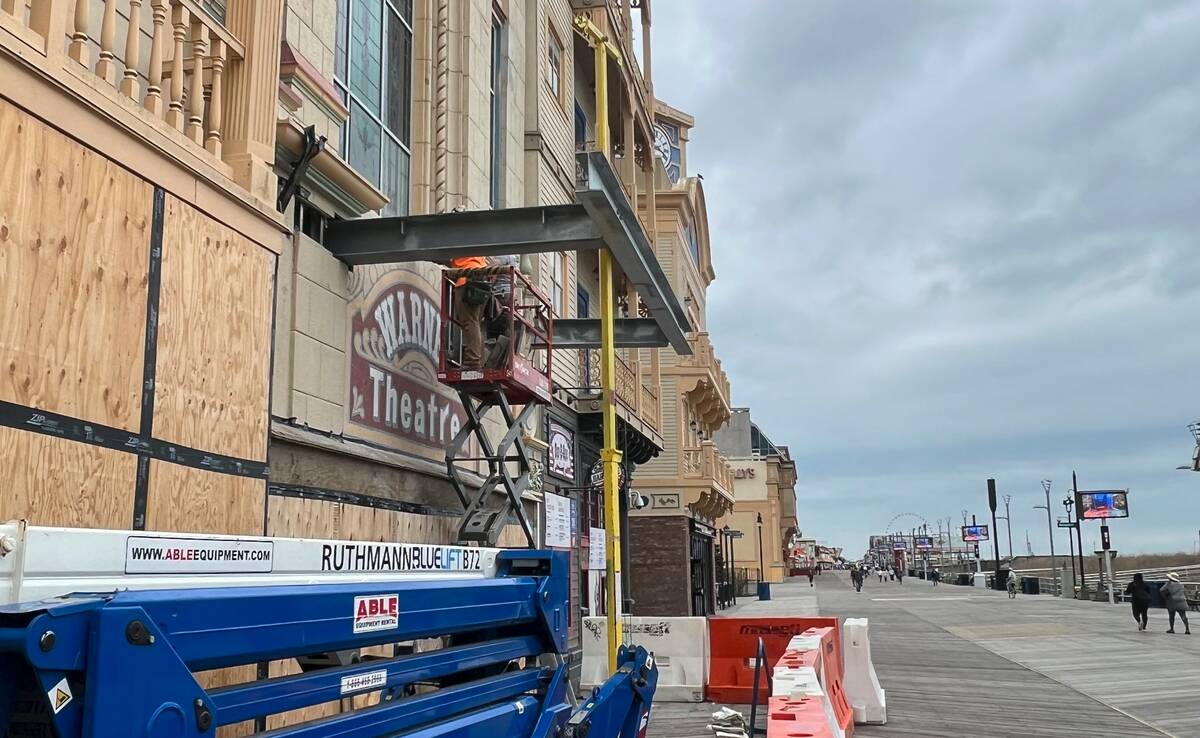 It was during a road trip on Garden State Parkway between Atlantic City and Manhattan that Ross Mollison asked, "Is the Kats Bureau this Mercedes SUV?"
It was. We spent quality time in New York City, and an overnighter in Atlantic City. At every turn there was some Vegas connection, which was especially the case at Caesars Atlantic City.
Mollison has become a significant figure along the waterfront. He of course is the founder of Spiegelworld circus-production company, the self-anointed "Impressario Extraordinaire." Aside from running "Absinthe," "OPM" and "Atomic Saloon Show" on the Strip, Mollison is the overlord of "The Hook" at Warner Theatre at Caesars Atlantic City.
This was my first trip to A.C., as we have come to know it. "The Hook" was the hook.
I arrived at 1:30 a.m. after a foggy drive from Manhattan. I am not prone to turning over an opinion on a city after a single overnight visit. I've seen too many visitors to our city turn into experts, like Uncle Vegas, after a three-day stay, "I can tell you all about Sin City!"
My takeaway is, Atlantic City has a distinct Laughlin-Reno vibe. Not a bad thing. Just a smaller thing (I was surprised to learn the population of Atlantic City is just 38,500). And, there is water. There is good reason the Boardwalk is the leading destination in Atlantic City, and also on the Monopoly board.
It's a picturesque attraction, which funnels visitors into Warner Theatre's entrance. The Box Office Bar (BOB, for short) and Wintry (during the cold months) are two bars under development. The theater is to seat 460, no bad seats in the house, with a design similar to Atomic Saloon at The Venetian's Grand Canal Shoppes. The entire Warner Theatre venue covers 12,000 square feet of Spiegelworld madness.
The influence of Las Vegas is inescapable in Atlantic City, for which the term, "It's Not What It Used To Be" could be the city creed. Somewhat unfair, maybe, given the investment that Caesars Entertainment — and also MGM Resorts, with the well-reviewed Borgata — have made in the tourist destination.
But there is clearly nothing like a Spiegelworld residency show in Atlantic City. "The Hook" is to be an adult comedy circus revue filled with side acts. David O'Mer, Spiegelworld's bathtub artists since premiering in "Absinthe" in 2006, is featured on the show's signage. Mollison is pitching the new venture with a proven veteran, regardless of whether he'll actually appear in the show.
Warner Theatre is undergoing a total overhaul. This is a genuinely iconic venue, opening as a movie theater for Warner Bros. movies in 1929. In 1945, Bess Myerson was the first Jewish contestant to claim the Miss America title.
The place has a rich history, which 130 construction workers are unearthing and shining up in time for the venue's June 30 revival. "The Hook," adjacent, 60-seat Superfrico restaurant, and themed bars are collectively a building block in Caesars Entertainment's original $75 million investment in Spiegelworld projects in Las Vegas, New Orleans and Atlantic City. "DiscoShow" opens at Linq Hotel in the summer of 2024.
A new show at Harrah Casino in New Orleans is also in development, likely to open months after "DiscoShow" trots out. Atlantic City can also use an edgy production show to draw tourists and media attention.
Spiegelworld is the company to deliver it. Mollison's creation was just last week the focus of a multipage spread the major Australia pub the Herald Sun, and also on "Good Morning Australia." Anticipation is as high as the theater's sky-high ceiling.
A Caesars official wondered if "The Hook" became such a smash, competing resorts would attempt their own knock-off version. That's some unbridled optimism, but let 'em try. There is only one Spiegelworld. Atlantic City is in for a wild ride.
Bono's flourish
A rock star posed a question to his unseen father at Beacon Theatre on Monday night. "Anything strange or starting?" This was the repeated query from Bono to his late father, Bob Hewson, on opening night of his "Stories Of Surrender" Broadway series. The show runs through May 8. This is largely a one-man show, aside from a trio of backing musicians backing Bono's 17 numbers.
The show is the U2 front man's casual storytelling experience, charting his life from when he met his bandmates, his wife, Ali; and his textured relationship with his father. There is no mention of the band's upcoming adventure at The MSG Sphere, nor any reference to Las Vegas. But he does perform a snap Elvis impression to lead into "Desire."
The rock showman also shows off his sense of humor (and, sense of impersonation) with credible samples of Bill Clinton and Luciano Pavarotti. The rocker ordered all phones locked, saying, "I put your phones up on the shelf, so I could make a show about myself."
This show is the antithesis of what we expect to see in Vegas, the grandeur of "U2 UV: Achtung Baby Live at The Sphere" in Vegas. We've been anticipating some updates, possibly as early as Monday morning, about the show.
But based on the captivating showcase Bono has produced in an intimate setting, The Sphere production should take U2 to the next level, wherever that is.
Newman's jam
Brian Newman's band has a crazy-cool gig at The Jazz Club at Aman in midtown Manhattan. Caught up with Newman and his wife, burlesque performer Angie Pontani, at the club last Friday.
Team Newman wants to come back to Vegas, and we want that too, but there has been no movement at NoMad Library.
An announcement of return dates for Lady Gaga at Dolby Live would help, but Newman could return even without the Gaga lead-in — he's still her bandleader, covering more than a decade. Newman might be moved to a different venue (Newman has appeared at Mayfair Supper Club at Bellagio). MGM Resorts has a few chic nightspots. But we feel Newman will be back, just a matter of assembling the pieces.
Cool Hang Alert
Keeping with the Big Apple theme, Bar at Times Square at New York-New York runs dueling pianos from 8 p.m.-2 a.m. daily. Column fave Sarah Hester Ross is in the room Fridays, Saturdays and Tuesdays. This hotspot/nightspot has been a sing-along destination since the hotel opened 26 years ago. Go to newyorknewyork.mgmresorts.com for intel.
John Katsilometes' column runs daily in the A section. His "PodKats!" podcast can be found at reviewjournal.com/podcasts. Contact him at jkatsilometes@reviewjournal.com. Follow @johnnykats on Twitter, @JohnnyKats1 on Instagram.