Las Vegas' king of water wants to help clean up Flint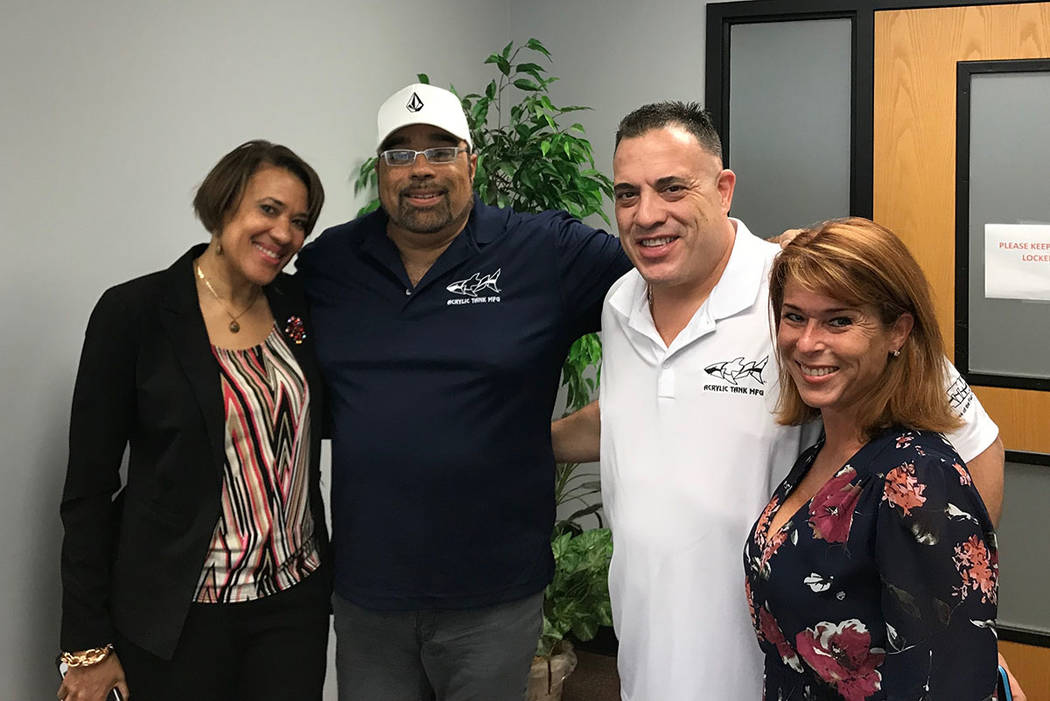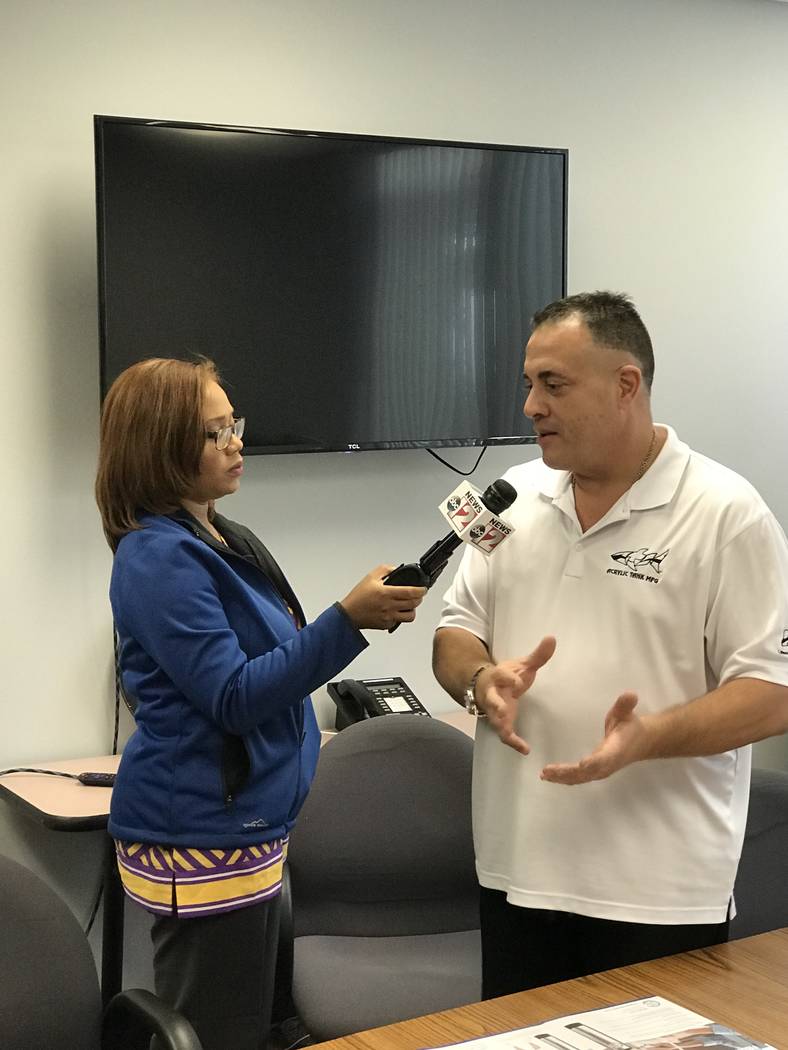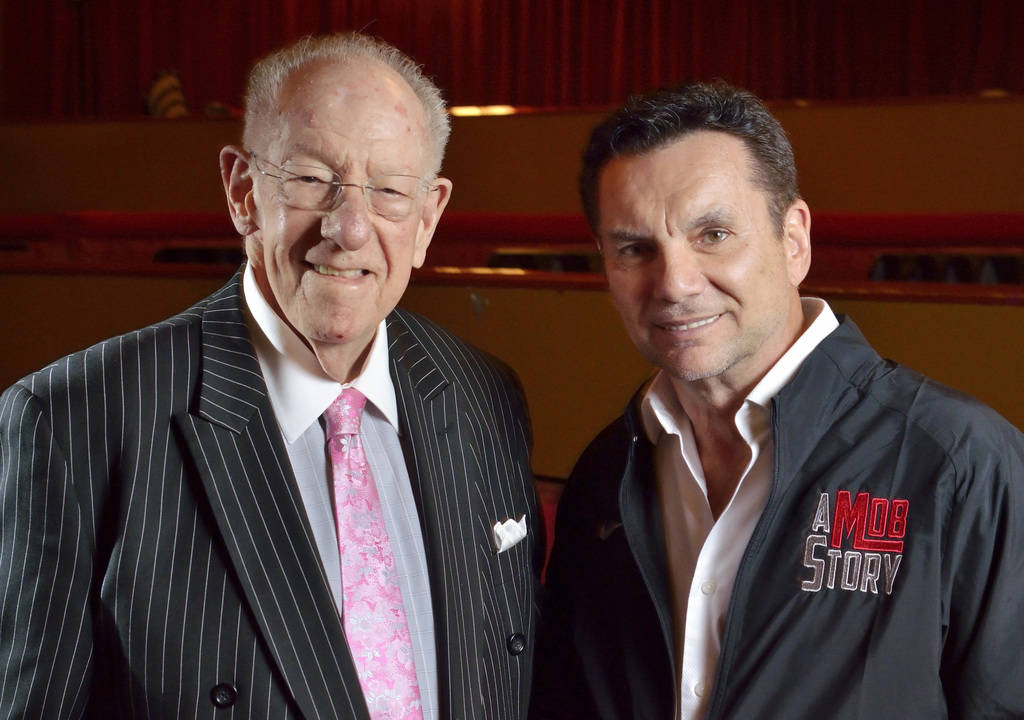 Before he was ever a cable-TV star, Wayde King was an expert in clean water. He's now using his celebrity to help clean up an aquatic mess in Flint, Michigan.
King is famous as co-star with his brother-in-law Brett Raymer on Animal Planet's series "Tanked," set at Las Vegas' Acrylic Tank Manufacturing. The company specializes in lavish, custom aquarium design. King also markets water-filtration systems, and was drawn to the ongoing crisis this year in Flint.
Thursday, King and his friend and business partner, Las Vegas entertainment producer Frank DiMaggio, visited Flint to follow up on an offer to provide King-branded filtration devices to the city's public schools.
"There is such a need and we have a way to help solve this problem," King said Thursday in a phone conversation just before he and DiMaggio flew back to Vegas. "We were here just to show how the unit works, but they were sold even before we got into the room."
King and DiMaggio, who originally conceived the campaign, met with city officials including Flint Mayor Karen Weaver. As King explained, it's possible for his operation to install 8,000 units a month in such buildings as public schools, residences and hospitals. The units cost between $1,200 and $2,500 each.
"This is a whole-house filtration system delivering purified water for drinking, cooking and bath/shower usage," King says. "It's a real solution for the community, not just a band-aid."
Nonetheless, it's an expensive prospect, and it's likely the money will arrive from a public-private fundraising effort centered in Flint. Aid has also been offered from such an unexpected source as Tesla founder Elon Musk, who posted an out-of-the-blue tweet on July 11, "Please consider this a commitment that I will fund fixing the water in any house in Flint that has water contamination above FDA levels. No kidding."
King and DiMaggio are planning to return to Flint in August to film an episode of "Tanked" chronicling the effort.
"This is the biggest thing I've ever done," King says. "I was reminded on Oct. 1 that Las Vegas is the most generous city I've ever lived in. We can help anyone. We have the power, and we should use it."
Movable 'Mob'
"A Mob Story," the stage show in development at Plaza Showroom, is again delayed. The show's opening has been moved back to Sept. 12. It had most recently intended to bow on Aug. 8, after the original target debut of July 11.
Thursday afternoon, producer Jeff Kutash described across-the-board concerns about the show's progress. "We're building a new room, physically and architecturally, and that takes a lot of time and work," said Kutash, the famous producer of "Splash" at Riviera, which ran for 22 years ending in 2006. "This is a very, very sophisticated show that is turning a small showroom into a big showroom."
Set scenery, sound and lighting equipment, video projection screens and costumes all need to be shored up before the show can even run a dress rehearsal. The show is expensive, too, topping out at about $3 million in a classic, if antiquated, Vegas showroom.
Reformed Colombo crime family "capo" Michael Franzese is to narrate and add a real-life mob tenor to the show. Former Las Vegas Mayor Oscar Goodman (whose 79th birthday was Thursday) is both an investor in, and ambassador of, the mob-themed production.
"There are so many elements that need to fit together at the same time in a relatively short period of time," Kutash said. "I don't do anything that isn't as good as it's meant to be."
Station GM shuffle
Red Rock Resort General Manager Bryan Lindsey is moving to Palace Station to take over that hotel's $192 million renovation, which is being phased in and should be finished by the end of the year. Palace Station GM Scott Nelson is moving into Lindsey's role at Red Rock. Such executive moves are common at Station Casinos. Lindsey and Nelson both took their respective posts about two years ago.
Ruby to N.Y.
Former "Baz" and "Marilyn! — The New Musical" star Ruby Lewis is moving to Brooklyn, N.Y., next week to be with her beau, Ian Ward, also a "Baz" alum and a cast member of "Gettin' The Band Back Together" on Broadway. "Baz" closes Saturday night, and "Marilyn" remains on sale with a target return of Sept. 4 at a Caesars Entertainment venue.
Lewis, who is renting out her Las Vegas home, says she'll audition for "whatever comes along, and will probably wait tables again to see what happens."
I would bet she won't wait long.
More magic at Trop?
Laugh Factory at Tropicana could well be home to an afternoon/early evening magic show after David Goldrake departs Tropicana Theater on Sept. 30. Should the hotel and its entertainment partner, Red Mercury Entertainment, opt for a non-magic production in the big room, Laugh Factory operator (and occasional headliner) Harry Basil could bring a magician headliner to the comedy club. I feel magic will be in the hotel's long-term plans, in one of those rooms.
Contact John Katsilometes at jkatsilometes@reviewjournal.com. Follow @johnnykats on Twitter, @JohnnyKats1 on Instagram.