Las Vegas mayor drops the gloves (and caps) in Stanley Cup wager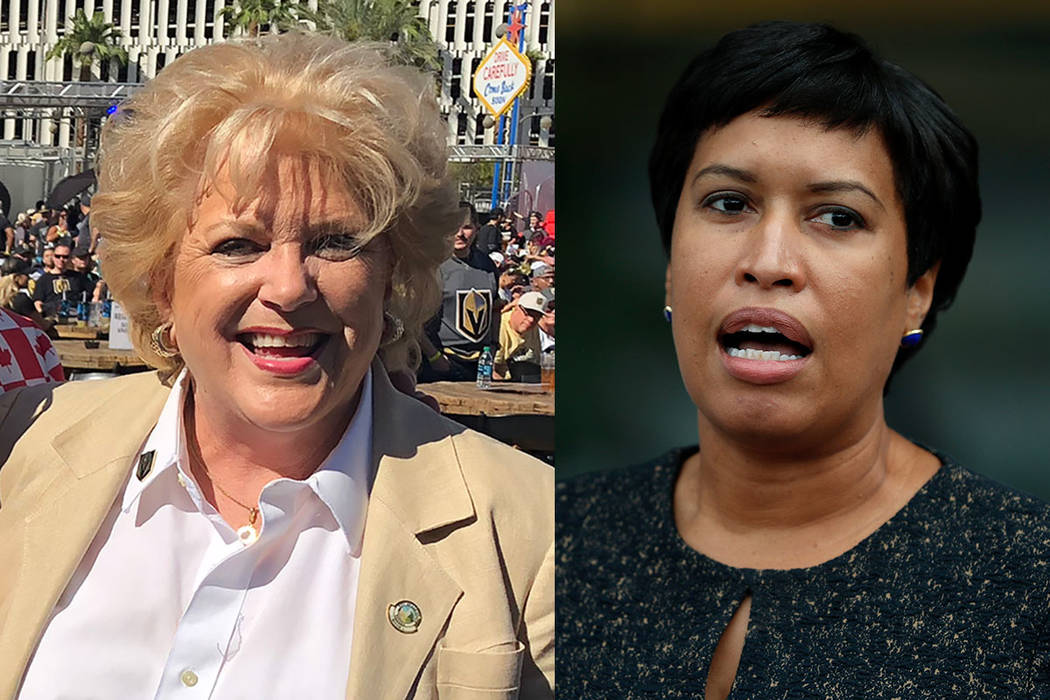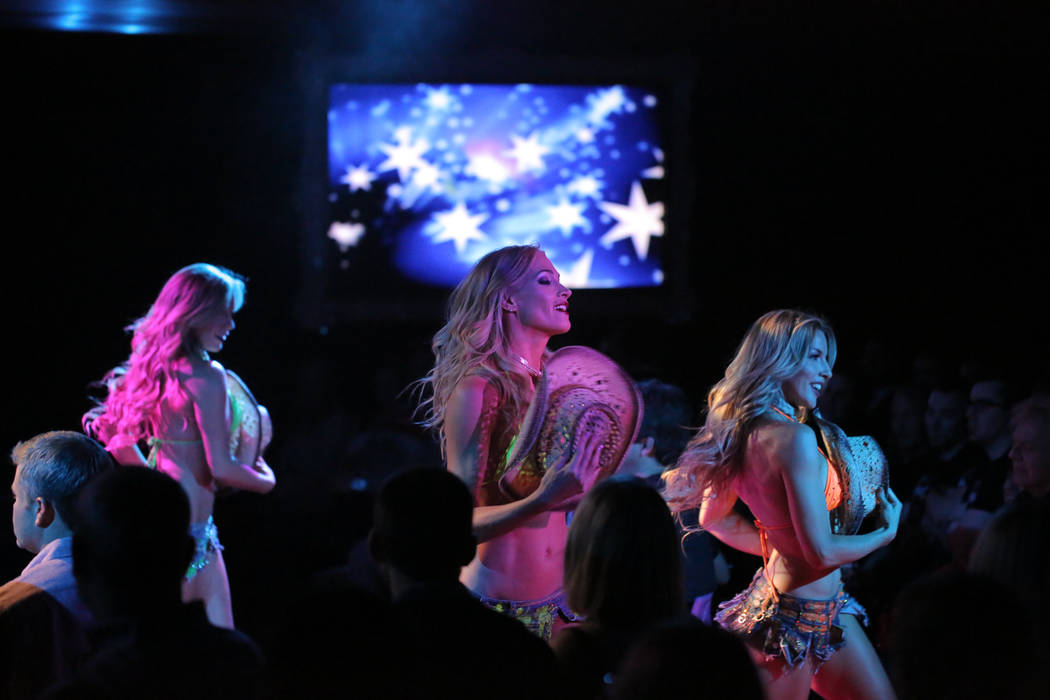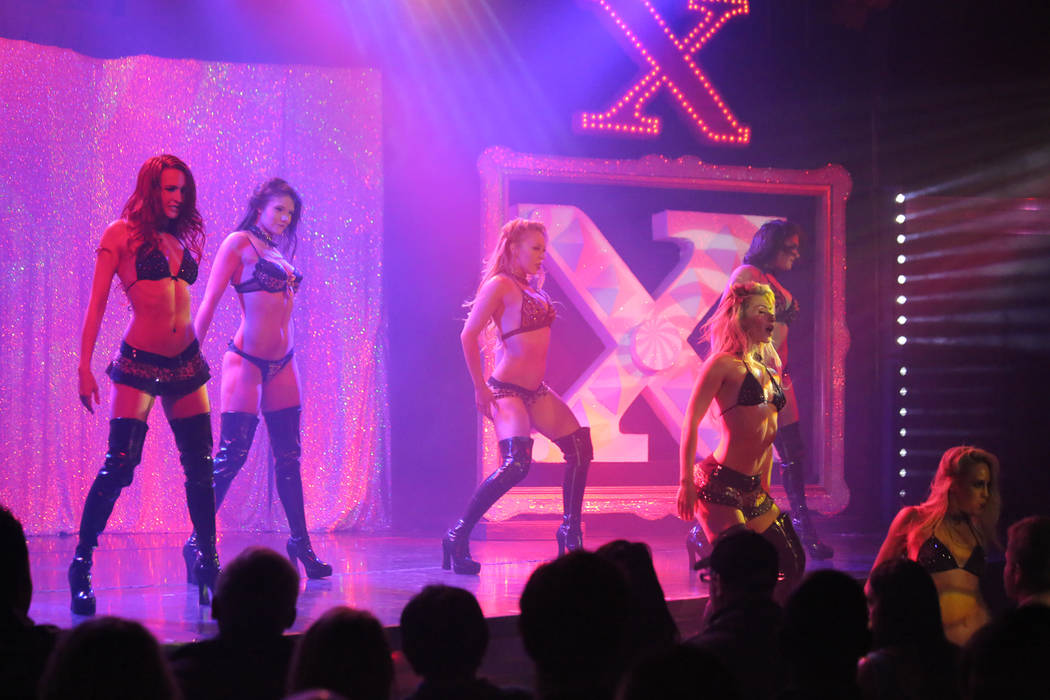 A stack of Plaza casino chips. A Welcome to Fabulous Las Vegas paperweight. A coffee mug from the Sands. An Oscar Goodman bobble-head. A miniature, orange "Road Construction" sign. The Killers' CD "Battle Born." A sampling of fruits and veggies from Gilcrease Orchard.
Any of it, all of it, could be assembled in a Las Vegas gift basket. Mayor Carolyn Goodman is on the case, in her latest wager with a mayoral counterpart during the NHL Playoffs. Goodman and Washington, D.C., Mayor Muriel Bowser will wager on the upcoming Stanley Cup Final between the Golden Knights and Washington Capitals, beginning Monday night at T-Mobile Arena.
Each is putting up a "goodie basket" on the series. Once more, the mayor of the losing city will be required to wear the opposing team's jersey at a public event. Goodman also asked Bowser if she would agree to also wear a showgirl headdress as part of the wager. That overture was politely declined.
Goodman said she'd like some cherry blossoms from the Washington region. She also joked that her D.C. basket should include the heads of her own "politicians of choice."
On Thursday, Winnipeg Mayor Brian Bowman paid off his wager with Goodman by sporting a Golden Knights jersey while presiding over the Winnipeg City Council meeting.
Goodman is jabbing at the Capitals by writing all of her Twitter posts in lowercase. The official @CityofLasVegas Twitter page, too, is lowercase. An example, "we're serious about #nocaps! #goknightsgo cc: @capitals." Twitter feeds for MGM Resorts International and Clark County are also replete with #nocaps (and no capitals).
see when we say #nocaps we mean #nocaps!!! @capitals @mayorbowser. what do you think @goldenknights @TheBuchananShow @chetbuchanan @spencetology @radiokayla??? https://t.co/uJxkE9j75O

— carolyn g. goodman (@mayoroflasvegas) May 25, 2018
Goodman did divert from the needling to congratulate Bowser on her new baby girl, Miranda Elizabeth. The 45-year-old D.C. mayor adopted the infant last week. Goodman's message: "so @nhl bets aside, congratulations to @mayorbowser on her new beautiful baby that she just adopted. as a mom of four adopted babies you have a lot of fun and love ahead of you! #nocaps."
Yes, the hashtag #nocaps is now a thing …
Manilow lands it
Barry Manilow opened previews for his residency at Westgate's International Theater on Thursday night. The room was nearly full, with the balcony opened at its 1,607-seat capacity. The show raced to be ready for the assigned start date, but is already a slick and polished production.
Manilow is a star. Just the manner in which he walks onstage reflects that quality. The man knows how to glide, grin and strike a pose, and his litany of classic hits easily carries the 90-minute production. Manilow is also frequently funny, as he talks of one of his greatest tunes, "Weekend in New England," allowing, "That's kind of a weird song because the title isn't even in the song. There is no line, 'We spent a weekend in New England!' But they played it on the radio anyway."
The lighting in this show is especially effective, as the stage beautifully displayed, and the new LED screens give Manilow's classics a fresh, contemporary feel.
The show is well-paced, too ebbing and flowing thoughtfully, with Manilow linking the numbers with memories of his days growing up in Brooklyn. A couple quibbles: I'd love to see overhead cutaways to Manilow's hands dancing across the keys, and a few Vegas-styled showgirls grooving it up on the customized catwalk lowered for "Copacapana."
But for now, we'll just enjoy Lola. She was a showgirl …
'X' at 16
On the topic of showgirls, "X Burlesque" marked its 16th anniversary on Wednesday night at Flamingo Las Vegas. The show actually opened under the title "X" at the Aladdin (now Planet Hollywood) in 2002 before moving to Flamingo as "X Burlesque" three years later.
The production effectively launched Matt and Angela Stabile's Stabile Productions empire on the Strip, and continues to update with new numbers performed to Rihanna's "Lemon," Tyga's "Bad Bitches," and "Midnight Train to Memphis" by Chris Stapleton.
The Stabiles celebrated No. 16 alongside producer/manager Tiffany Mondell and choreographer/manager Anthony Cardella, who along with dancer/choreographer Meeka Onstead are largely responsible for the show's evolution. A nod, too, to the rotating "X" comics Nancy Ryan, John Bizarre and James Bean, who provide a dozen minutes of comedic interlude while the show re-sets for the second half.
The show is rare among Vegas topless shows in that it doesn't use a singer. That idea famously flopped after two shows in 2002, and "X Burlesque" has stayed with the dance-comedy-dance format ever since.
Namechecks spotted around the show's anniversary party included Cheryl "Salt" James of Salt-N-Pepa, Jeff Timmons of 98 Degrees, Piff the Magic Dragon and showgirl Jade Simone, BMX star Ricardo Laguna, UFC combatants Eryk Anders and Julian Marquez, ex-"Absinthe" Green Fairy Melody Sweets, mentalist Gerry McCambridge, the Australian Bee Gees, magician Xavier Mortimer and rock guitarist Frank Sidoris.
Notes about that collective: Sidoris is guitarist for Slash's band The Conspirators, releasing a new album this fall; and James is going to be around town far more frequently when Salt-N-Pepa head up a '90s residency production at Tropicana beginning Labor Day weekend. That is happening, folks, with more names and details to follow.
VGK gear
Westgate Las Vegas President Geno Iafrate and hotel sports book director Jay Kornegay presented Manilow and his manager/partner, Garry Kief, with a pair of Golden Knights jerseys after Thursday's show. No. 18, for the year, with "MANILOW" stitched across the back. No word on whether Manilow will slip into one of those pieces amid his many costume changes.
And, the cast of "Fantasy" at Luxor is also outfitted in VGK T-shirts in their show-closing number, set to Justin Timberlake's "Can't Stop The Feeling" and sung by Lorena Peril. The shirts debuted Wednesday night and the cast is wearing them through the end of the playoffs. Or, wearing them until they … don't.
Contact John Katsilometes at jkatsilometes@reviewjournal.com. Follow @johnnykats on Twitter, @JohnnyKats1 on Instagram.