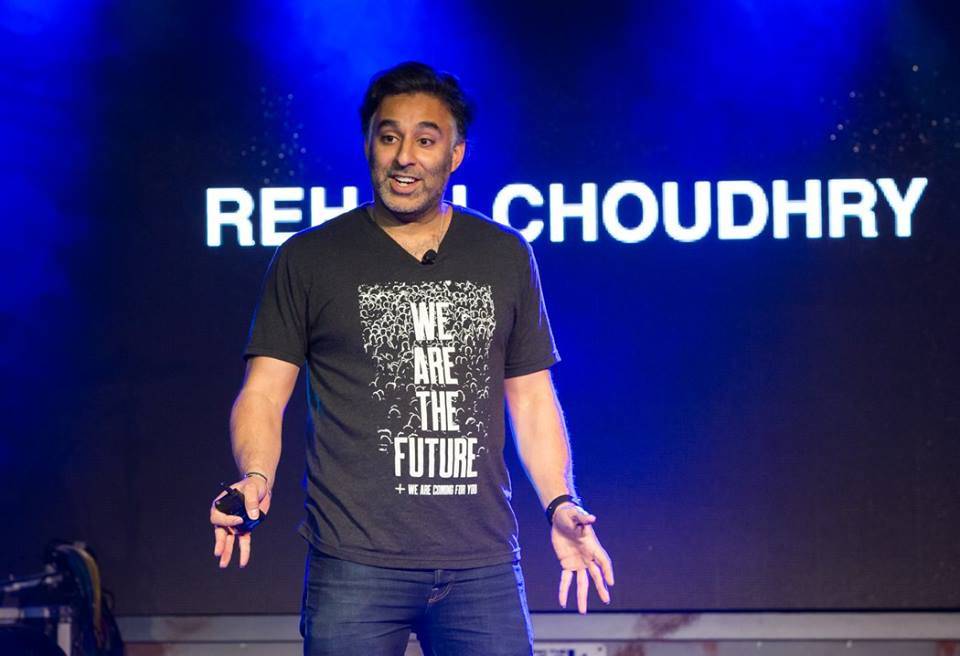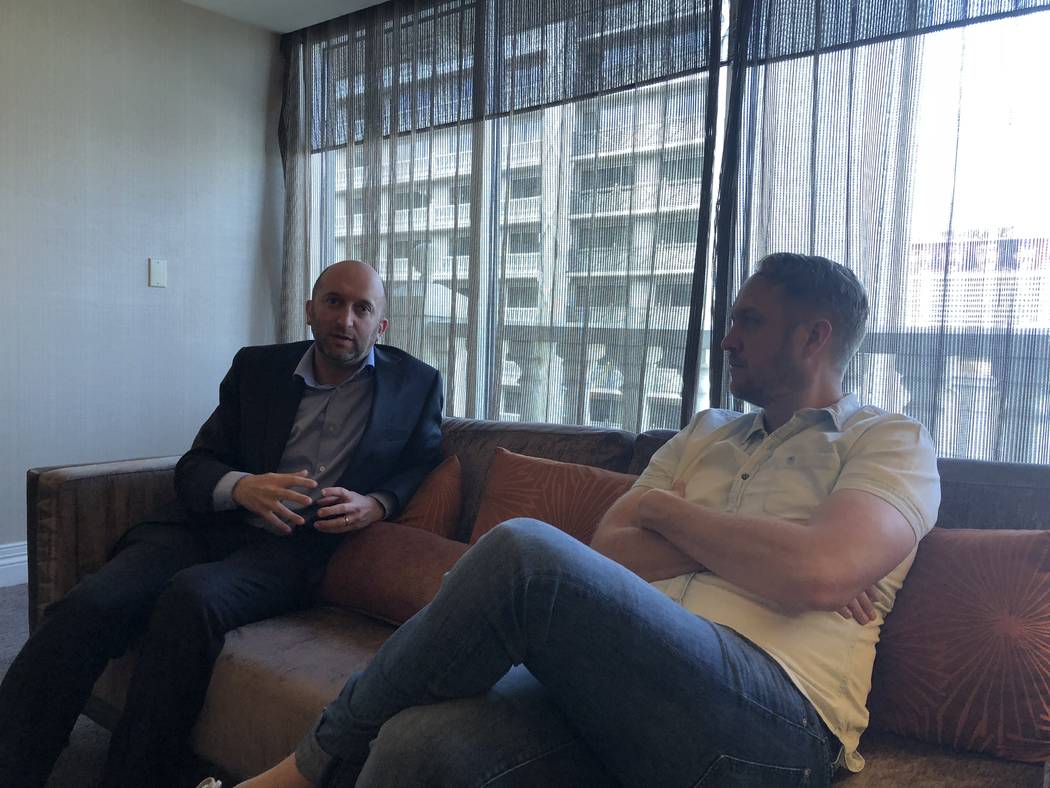 Careful what you refer to as "annoying," Strip dwellers.
Today's annoying band in a casino could be the next Imagine Dragons.
This is the message, or one of them, from the inaugural Emerge Music + Impact festival set for Friday through Sunday in eight Las Vegas venues. About 50 speakers and 70 or so bands hoping for a big break (or even just a quality gig) are descending some well-known showrooms, clubs and theaters.
Five are in hotels owned by festival partner Caesars Entertainment: Harrah's Cabaret, Harrah's Showroom, Mat Franco Theater at Linq Hotel, Donny & Marie Showroom at Flamingo Las Vegas, and Bugsy's Cabaret, also at Flamingo. Brooklyn Bowl (also a Caesars partner) at Linq Promenade, The Space and Bunkhouse Saloon round out the field.
Music showcases feature acts you might not know today but might tomorrow, among them Hurray for the Riff Raff, Poppy, Waxahatchee, CupcakKe, and Cuco.
Music-video trailblazers OK Go will present interactive experience, "OK Go Playing the Live Soundtrack to Your Favorite Music Videos" at an unlikely venue — Donny & Marie Showroom. The "Speak Truth to Power" event, a celebration of public protest, features Jena Friedman, Rick Smolan, Crystál Xochitl Zamora and other musical guests. Speaker sessions are led by such thinkers as MTV and VH1 music host Matt Pinfield, activist/musician Madame Gandhi, poet Suhaiymah Manzoor-Khan, and video and podcast host Dylan Marron.
Event creator and founder Rehan Choudhry, A Beautiful Perspective Talent & Development Director Mike Henry, Caesars Entertainment President of Entertainment Jason Gastwirth, and Imagine Dragons Manager Mac Reynolds of Reynolds Entertainment met this week in a suite at Nobu Hotel at Caesars Palace.
Some of what we learned:
Musicians are people, too: "Festivals around the country are built for sponsors, media, record labels, agents and agencies," Choudhry says. "The last stakeholders are fans and musicians. I know musicians' experiences are pretty bad, and they won't be at Emerge."
Reynolds recalls Imagine Dragons' first appearance at South by Southwest in Austin, Texas about a decade ago. "I have a distinct memory of running down an alley on Sixth Street, carrying the heaviest amp ever for three blocks, running, sweating, dying. They say those are the dues you have to pay, but …"
Henry adds, "It's easy to romanticize that kind of thing. I was there for 25 years, working for South-By. When bands come to Las Vegas and ask, 'Where's my hotel?" they are used to hearing, 'The cheapest one is over there. Here's a coupon, now go wait in line. 'Here, when you tell them, 'It's upstairs,' they are thrilled. They are shocked. It will already be one of the best gigs they play this year just because of the facilities."
The Strip is finally ready for emerging music: "Even until about five years ago, this wouldn't have been possible. I was part of the opening team at Cosmo at the end of 2010, and we had Black Rebel Motorcycle Club at Book & Stage (music venue) with 150 people on the casino floor," Choudhry says. "It was a packed-out venue. It wasn't more than an hour and a half after that show that the casino started revolting against us … There was an age gap, to a degree, between the legacy casino customer and what we wanted to do with emerging music."
But Gastwirth says the Strip today is a different landscape. "If you are trying to establish a burgeoning music scene, you have to look at the fact that Vegas visitors have become a lot younger than they used to be, and entertainment is the No. 1 driver in the tourism industry. When you look at this from an industry perspective, this really is the right time for this."
Quality trumps quantity: "If you have a festival of the best pizza parlors and invite all 2,000 pizza parlors to your festival, you won't have the best pizza," Choudhry says. "You'll have the most pizza. It's the same with music. We want to put on the very best, not have the biggest festival in pure numbers."
Henry, drawing from his days in Austin, says, "I can tell you, in any system, you can catch lightning in a bottle. If you get enough bands together, eventually somebody gets signed. But it's a minuscule piece of that larger puzzle."
Reynolds then cuts in with, "The statistic we care about is what percentage of artists playing at Emerge will have real, measurable success. We want that number to be higher than any other festival."
What success means: "We want the artists to have experiences you don't usually have at these festivals," Reynolds says. "It's multifaceted. You want exposure to new fans, exposure to the right people in the industry, and have a positive experience. We are creating spaces not just for performance, but spaces where you can really connect — we're creating a playing field for all of that to happen."
Emerge's long-term vision: "We want to have something city-wide, growing to 100,000 tickets without leaving the Caesars Entertainment infrastructure," Choudhry says. "We could reach every major venue, the Colosseum, Planet Hollywood — there are more than enough venues."
But the veteran festival organizer catches himself. "But now, we're just focused on the next few days, and the next 12 months after that to get to Year Two ."
John Katsilometes' column runs daily in the A section. Contact him at jkatsilometes@reviewjournal.com. Follow @johnnykats on Twitter, @JohnnyKats1 on Instagram.