Las Vegas singer Daniel Emmet's wild ride continues on 'AGT'
Updated August 10, 2018 - 7:51 pm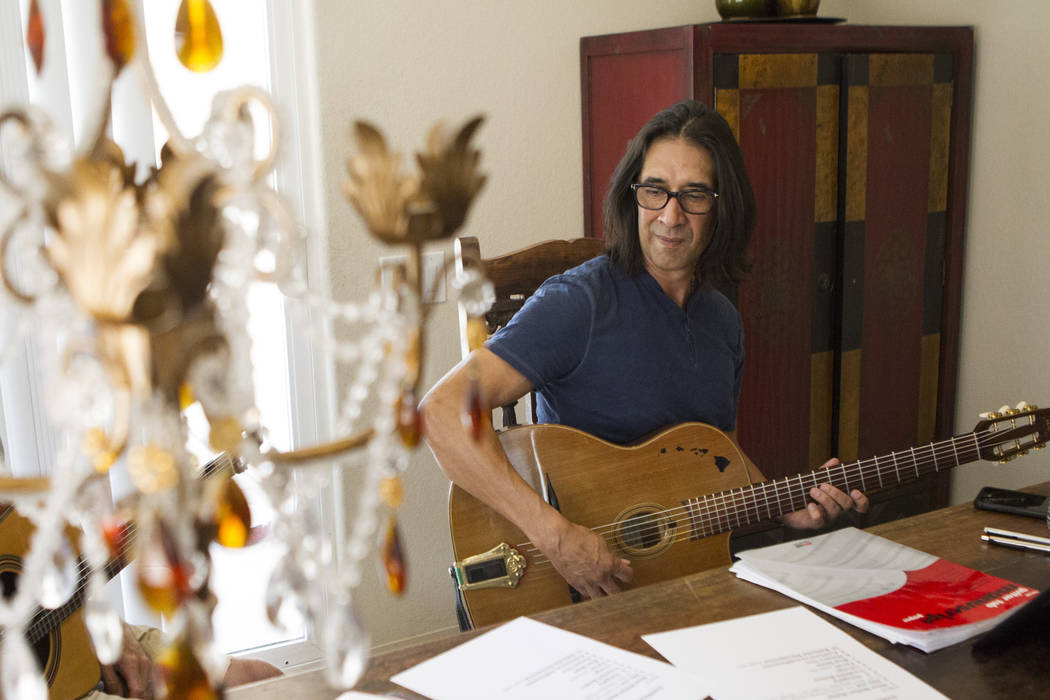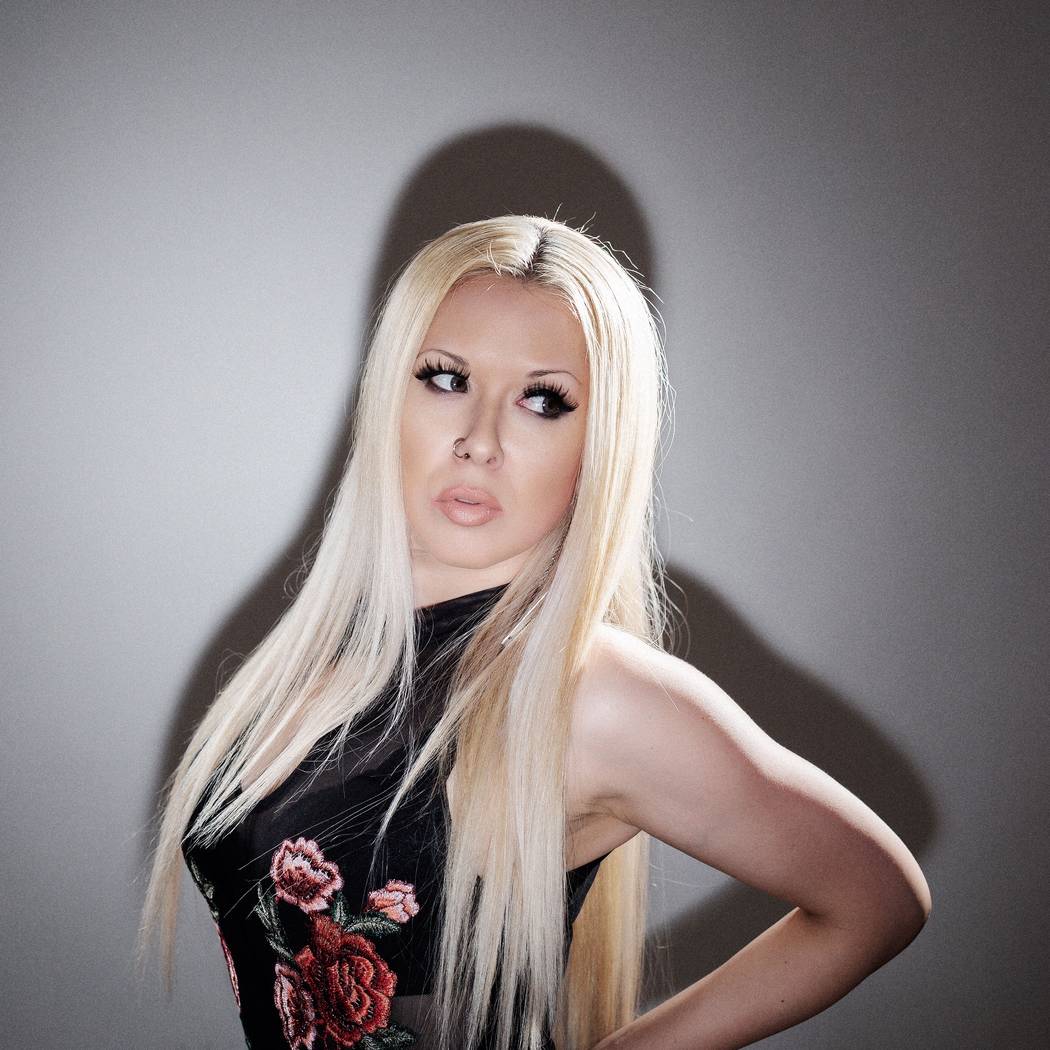 It turns out that Daniel Emmet was holding a wild card. The talented vocalist is still in the game, and at the end of this competition could well headline Paris Theater.
Emmet has been invited back to "America's Got Talent." The co-star of "The Cocktail Cabaret" at Cleopatra's Barge at Caesars Palace is back on the live show airing Aug. 28 on NBC. The series champion headlines a stage show at Paris Theater from Nov. 2-4. Those performances typically spotlight that year's titlist and three other finalists (ventriloquist Darci Lynne Farmer topped the bill last November at Planet Hollywood).
Emmet posted the news of his return on his Instagram and Facebook pages Thursday night, writing, "I'm BAAAAACK! So excited to be returning to @agt for the LIVE SHOWS!!" The show later listed him among its surviving contestants.
"America's Got Talent" returns to Dolby Theatre in Hollywood for its live auditions beginning Tuesday. The final 36 contestants have been announced. Emmet was one of three acts brought back as wild-card selections, after fans' uniformly negative response to his ouster.
A crossover pop-opera vocalist who sings in multiple languages, Emmet performed a flawless version of "Caruso," in Italian, on the July 17 judge cuts episode. The live audience and four of five judges (Simon Cowell being the exception) gave Emmet a well-deserved standing ovation.
But he was still nonetheless eliminated, without a reason why he would not advance other than Cowell's and Howie Mandel's explanation that not every contestant can advance.
Emmett joins Christina Wells, also a singer with a Las Vegas connection, on the Aug. 28 show. Wells earned her bachelor's degree in nursing from UNLV, and advanced on the July 17 Judge Cuts show after singing "Never Enough" from "The Greatest Showman." We'll be hearing from both of these singers soon enough in this column, as "AGT" continues to whittle its field.
A real 'Wonderland'
Column faves Rockie Brown, Jason Tanzer and DJ Optic are opening for "Alice" at 9 p.m. Monday at Rocks Lounge at Red Rock Resort. The trio is performing from Brown's new EP, "Soul Sister Retribution."
Brown's set is certain to be an energetic and inventive lead-in to Anne Martinez's latest steam-punk/rock adaptation of "Alice," which also spotlights a pre-show performance by vocal group These Guys Worldwide.
Monday's familiar "Alice" lineup is co-vocalist Ashley Fuller and able-bodied dancers Claudia Mitria, April Leopardi, Lora Kelsey (the stilted wonder as the Red Queen), Ryan Kelsey, Michael Radiff, Adolfo Barreto and Jeffrey DeBarathy. Aaron Fuller directs the 10-piece band, it's all live. A rare, original VegasVille production.
Juillerat family flies
Thursday's "School of Rock" show at the Smith Center was a family outing for guitarist Mundo Juillerat, known around town as the Flyin' Hawaiian and a member of the "Le Reve" band at Wynn Las Vegas. Mundo brought his wife, Stacy; and their son, known as Little Mundo (though he is now taller than Big Mundo) to the performance.
The younger Juillerat is 15 years old and a budding guitarist who has studied and performed at School of Rock Green Valley. After the show, the Juillerats met up with "School of Rock" associate music director Julie Homi. "She told us that every guitarist they get has had a dad who played guitar," Big Mundo said Friday. "My summer has been busy with teaching my son read music, chord charts and music theory."
Stacy, too, is a former child entertainer as an actress in plays and TV commercials in her formative years.
Big Mundo continues to perform in The Hot Club of Las Vegas, and he just marked his 10th anniversary in "Le Reve."
"I have 10 years in that show, but nobody knows who I am," Big Mundo said, as he performs away from the stage in Le Reve Theater. "But that's fine with me. I am blessed to have put that much time in a show on the Strip."
Wynn/Shade Tree partnership
Wynn Las Vegas President Maurice Wooden has announced the company is investing $1.5 million in The Shade Tree, which assists homeless and abused women and children in crisis in Southern Nevada. Wynn Las Vegas has committed its design team to enact major upgrades to The Shade Tree's main intake center and shelter at 1 West Owens Avenue.
"We extend our most sincere appreciation to Wynn Las Vegas for its generosity in underwriting many significant and much-needed upgrades to our facility. Their efforts will continue to uplift our organization and enhance our ability to better help women and children in crisis for years to come," Stacey Lockhart, executive director of The Shade Tree, said in a statement. "The result of this partnership will be as much restorative to the souls of our clients as to the physical structure itself. Together, we are changing lives forever."
Related
Ousting of Las Vegas' Daniel Emmet on 'AGT' hits sour note
John Katsilometes' column runs daily in the A section. Contact him at jkatsilometes@reviewjournal.com. Follow @johnnykats on Twitter, @JohnnyKats1 on Instagram.