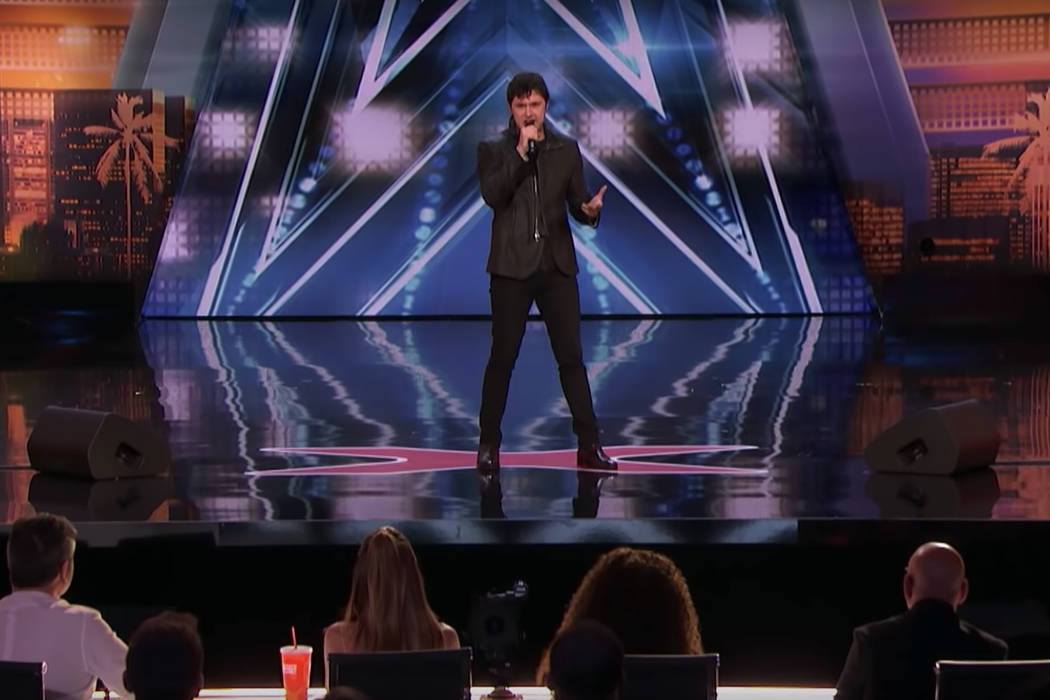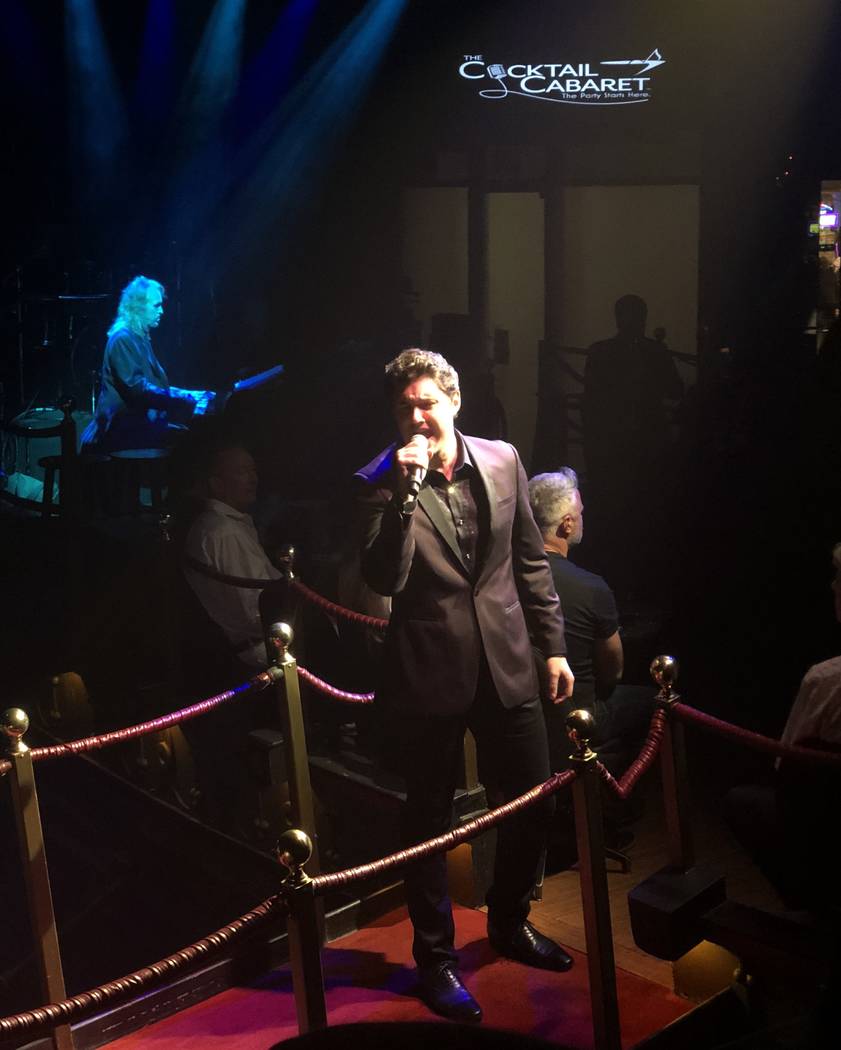 Well, Daniel Emmet learned a new song Tuesday night.
He also survived his audition — two of them, actually — on "America's Got Talent."
The 25-year-old co-star of "The Cocktail Cabaret" at Cleopatra's Barge at Caesars Palace took the stage planning to impress the judges, especially Simon Cowell, with his own original song.
"Simon, being the music guy he is, I want to impress him, not only with my vocals, but my songwriting," Emmet said in a taped interview before appearing live on the NBC competition show. Seemed like a good idea at the moment, and Emmet did receive applause as he sang that number.
But he also got the Cowell Scowl.
Cowell halted the number halfway through, asking, "Have you got another song?" Emmet said he did not.
"You don't come out here if you haven't got a second song," Cowell said. "That's what live auditions are all about. You've got a very good voice, but it's also about connecting with the right song. I want people who to come out here to do well, but singing that song is not enough."
Cowell had a song in mind, which was at once beautiful, a perfect fit for Emmet's crossover-classical style, and largely unknown.
"I know a song, but you won't know it," Cowell said, flatly, to the dismay of his fellow judges.
"Only Simon knows about the song!" Melanie "Mel B." Brown called out. Cowell responded that he had "a beautiful beautiful song, which would be amazing."
The tune was Il Divo's "Passera," which a waiter had sung for Cowell in a restaurant about 15 years ago. He later recorded with the pop-opera ensemble Il Divo, which he created in 2004 in his SyCo Music label.
Emmet certainly had not known of the song jotted down the lyrics and listened to the song on his phone.
"I'm excited, but I'm freaking out," said Emmet, who listed his hometown as his original Rochester, N.Y., for the show introductions. "I have no idea what is going to happen."
And Cowell required Emmett to sing in Italian, and learn the song in an hour.
Emmett returned, to be greeted by Mel B.'s comment, "If you pull this off, I am going to be so impressed with you."
Within 20 seconds of opening the song, the audience was standing and cheering Emmett's performance. The judges voted him into the competition phase of the show.
"This shows your ambition. You had a difficult song to learn and sing, and you did incredibly well," Cowell said. "I really, really liked you." Emmett remains alive, and he has Cowell — and an unknown waiter — to thank.
John Katsilometes' column runs daily in the A section. Contact him at jkatsilometes@reviewjournal.com. Follow @johnnykats on Twitter.