Las Vegas Strip landmark promises swift return to pre-F1 form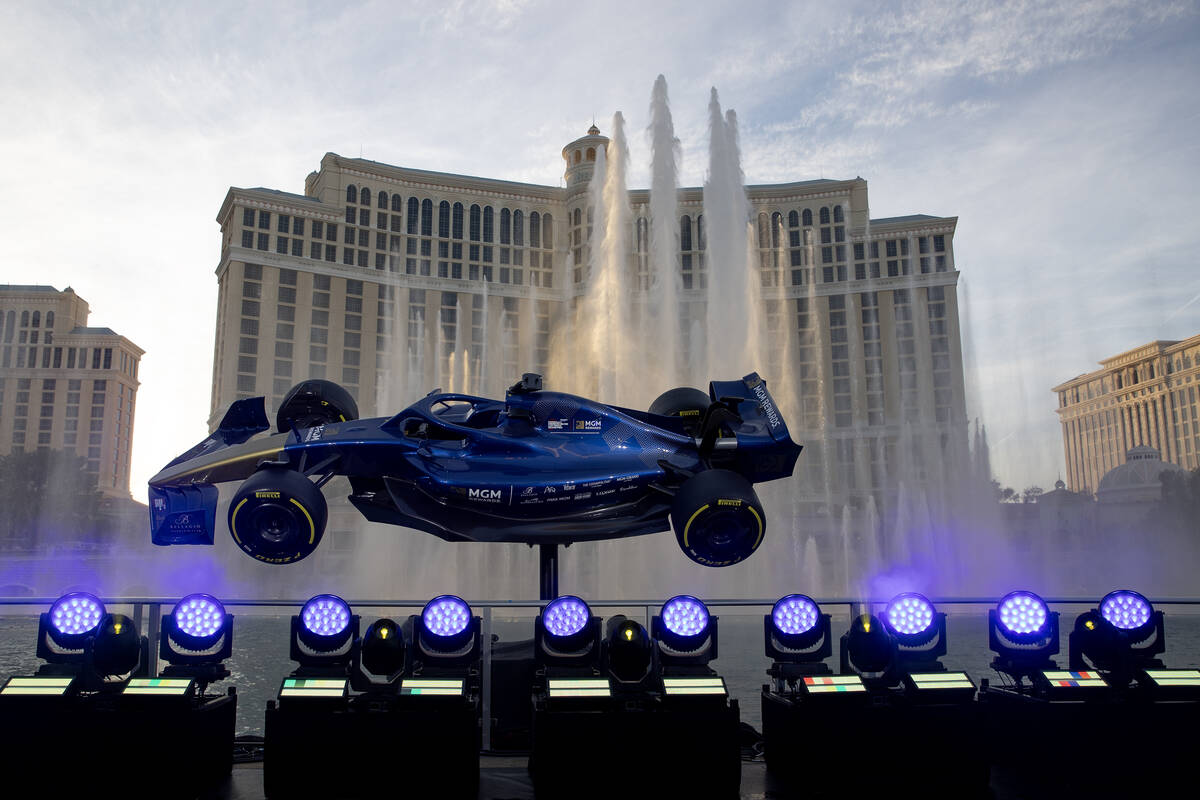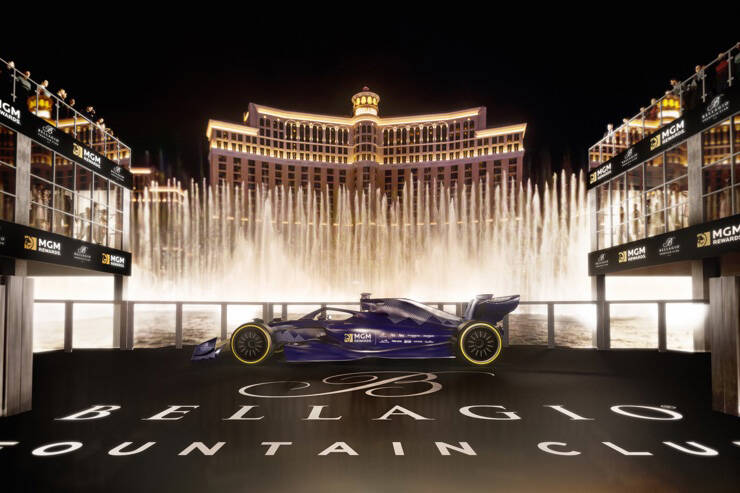 You learn so much in these renovation projects. Where to store bleachers that seat 3,600 race fans, for instance. And how to bring back the trees cut down or yanked out in the process.
This is the case for Bellagio Fountain Club, assembled specifically for Las Vegas Grand Prix. This is a multi-experience, hospitality fortress installed in front of Lake Bellagio and facing the Strip. Maybe you have seen it. The build-out is extensive and (we deduce) expensive, though the cost of the project is not being disclosed.
The objective has been to build a sturdy venue suitable for a few thousand race attendees and VIPs, with a nightclub experience at the top and a restaurant-bar space inside. This much has been achieved.
Beginning next week is the unsnapping, wheeling away and storage of this massive facility. In 2024, the work should start in September, the tear-down again achieved within five weeks of the event.
"We did want to showcase Bellagio, and we wanted to do something we knew had to be temporary that could be deconstructed in five weeks," Andrew Lanzino, MGM Resorts' vice president of citywide events strategy, said in a phone chat this week. "But we didn't want it to feel cheap. This is Bellagio. It has Bellagio's name right on it. We wanted it to and live up to the Bellagio namesake, knowing all of this has to disappear and go back to normal."
Modifying such iconography is a painstaking process, especially when it is to be an annual effort. The bleachers at Bellagio Fountain Club will be stored at the Cosmopolitan's old employee parking lot, known as the Tompkins Lot, behind the hotel. Those employees now park at Bellagio, which is actually closer to the Cosmopolitan, after MGM Resorts took over the Cosmo in May 2022.
The back-to-normal endeavor will include the return of the line of mature trees lined up between Lake Bellagio and the Strip. These trees have for years provided shade for tourists, and also costumed SpongeBob SquarePants and Darth Vader buskers.
MGM Resorts officials wince when asked about the trees, which have become symbolic of what many locals feel is F1's contracting overreach. Those trees were not branded "Bellagio," but they were important to the resort's outdoor aesthetics.
Some of those trees were on their way out already.
"Unfortunately, and nobody would have known this publicly, but due to a bunch of construction and different stuff over the years, the trees that were closest to Las Vegas Boulevard had their root balls cut, and they were slowly dying," Lanzino said. "Those we donated to parks, and they can't come back."
But the company is planning to return the shade.
"We are putting back boxed trees that, I believe without knowing the specifics, it's 25-foot-tall oak trees is what we are purchasing for the front, closest to Las Vegas Boulevard," Lanzino said. "And then, all the ones that were closest to the lake in the alcoves, we actually boxed those trees and they are all coming back."
About a dozen, maybe more, trees are to be returned. What about a civic movement to replace those trees and return the site, as Lanzino says, to normal. Finish it off during the holidays. Call the it Bellagio Re-Tree-Val Project, and unlike an F1 race, everyone wins.
John Katsilometes' column runs daily in the A section. His "PodKats!" podcast can be found at reviewjournal.com/podcasts. Contact him at jkatsilometes@reviewjournal.com. Follow @johnnykats on X, @JohnnyKats1 on Instagram.