Las Vegas venues slam the door on Roseanne Barr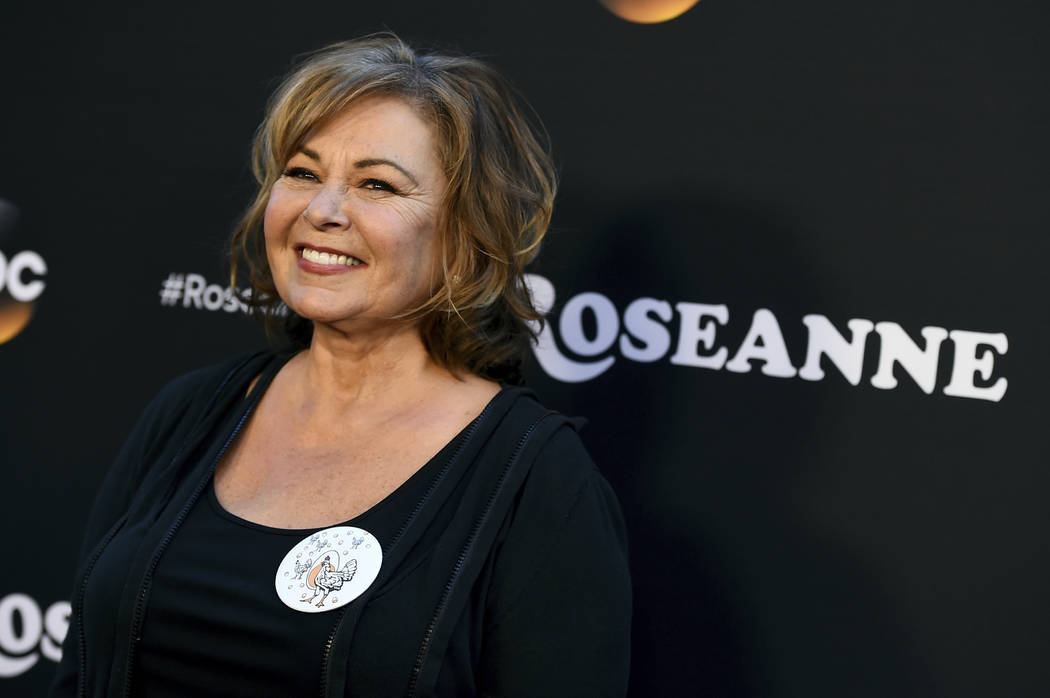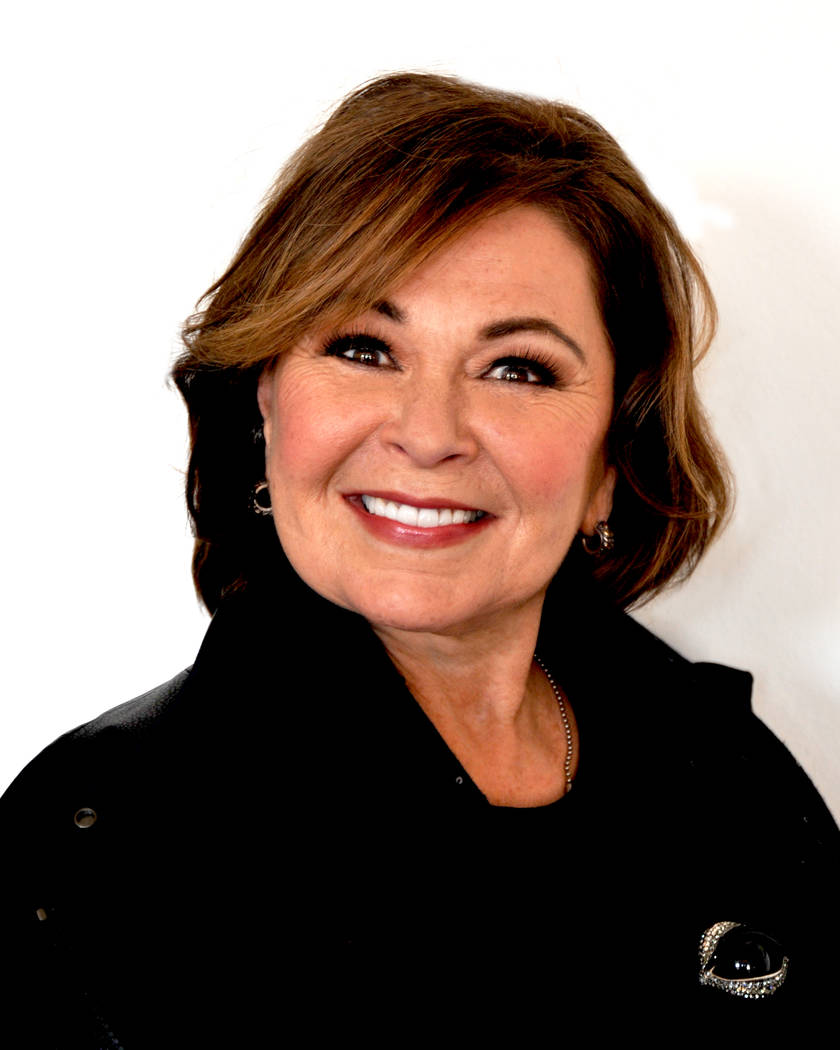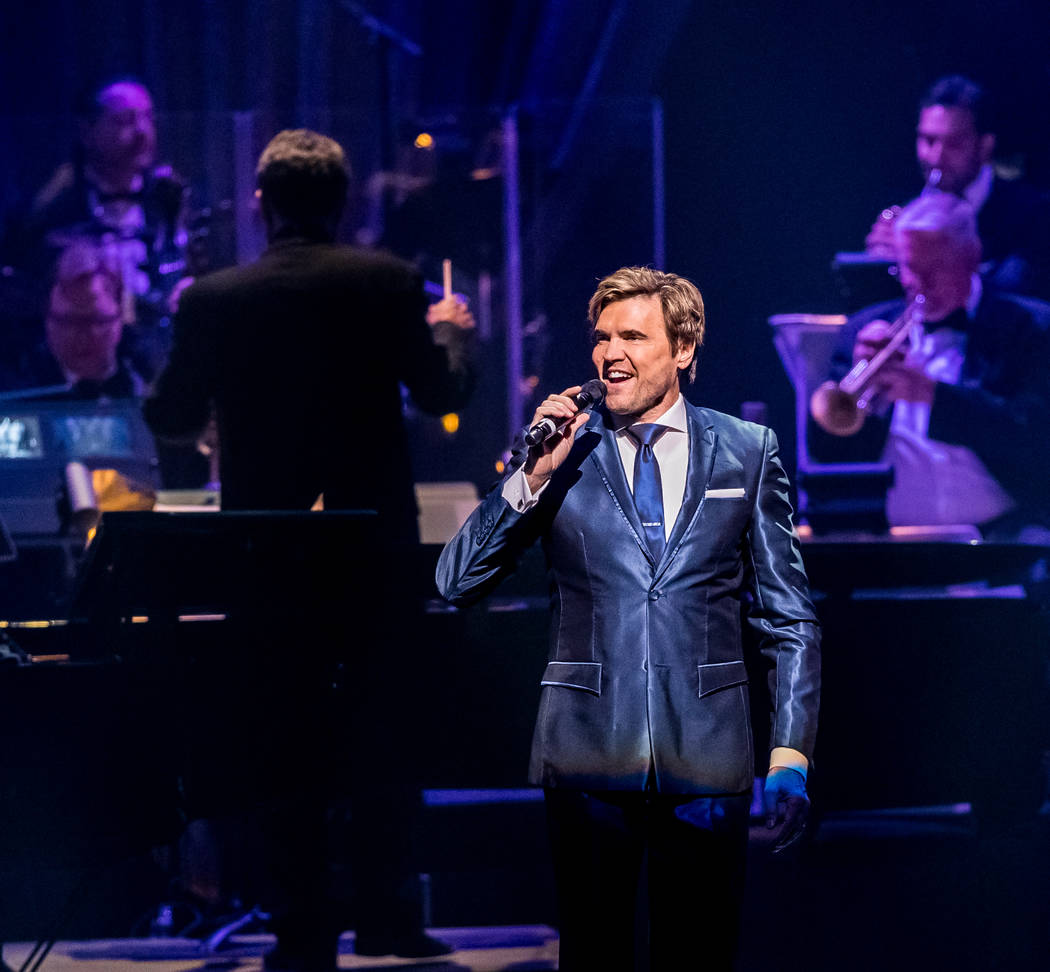 Well, we can safely say that Roseanne Barr has thwarted — at least temporarily — her remarkable comedy revival.
Just as ABC canceled her highly rated sitcom, "Roseanne" — after the star posted a racist tweet that referred to former Obama adviser Valerie Jarrett as a product of the Muslim Brotherhood and the "Planet of the Apes" — a possible headlining gig for Barr on the Strip has been ruled out.
As recently as last week, Barr was reportedly being sought out to star in the Laugh Factory Presents series at the Tropicana Theater. But the concept of her performing for one or two nights this year was snuffed out as news broke of her show's cancellation.
Barr also was cut loose by talent agency ICM, which had been reviewing her options for live appearances.
Produced by Laugh Factory club operator and headliner Harry Basil, the Laugh Factory Presents series has previously booked such performers as Jim Norton, Rob Schneider, "Paul Rodriguez and the Latin Kings of Comedy," Andrew Dice Clay, and the improv show "Whose Line is it Anyway?"
Barr's box-office appeal vaulted with the recent revival of "Roseanne," which drew 18 million viewers in its premiere episode in April and was in pre-production for a second season. The veteran comic sold out the Orleans Showroom on May 5, her ticket sales boosted after her TV show's debut. But when asked if Boyd Gaming had plans to return Barr to the stage, company spokesman David Strow said only, "We do not have any agreements to have Roseanne Barr perform at a Boyd Gaming property in the future."
One of Barr's comedy contemporaries had little sympathy for the star's demise.
"Good for ABC," said Brad Garrett, who operates his own club at the MGM Grand and is a veteran sitcom co-star from his days on "Everybody Loves Raymond" from 1996 to 2005. "There's no room for that racist and unacceptable rhetoric."
Barr has headlined at various Vegas venues over the years, including a run at the Sahara a decade ago and a four-month residency at the Laugh Factory comedy club at the Tropicana in 2012. She referred to her frequently fractious opinions during her May 5 show at The Orleans.
As quoted in a Los Angeles Times account of the performance, Barr declined to mention Stormy Daniels in her act. "I've been silenced, I can't say nothing about Stormy Daniels. I've already been warned," she said. When the crowd groaned, she added, "You guys just want me to get fired from my TV show."
Angel gives H.E.L.P.
Luxor headliner Criss Angel, who is soon to be a Planet Hollywood headliner, said he is planning to again host his Johnny Christopher H.E.L.P. (Heal Every Life Possible) pediatric cancer charity event. The foundation is named for Angel's son, who is in remission from a rare form of leukemia.
Angel debuted the charity and its accompanying all-star show in September 2016 at his "Mindfreak Live" theater. He took this year off as he toured his "Raw" production extensively and began rehearsals for his new show at Planet Hollywood.
During Monday night's Capitals-Golden Knights game at T-Mobile, I asked where he would stage the next H.E.L.P. event, Angel pulled down his shades, winked, and said, "the new venue." So, Planet Hollywood. But no timeline offered.
Letting it ride
The Lucky Lambo's streak is alive. We're talking of the Lamborghini Aventador Roadster Convertible that Golden Knights forward Jonathan Marchessault has been driving to Stanley Cup playoff games at T-Mobile Arena. Marchessault drove the beast to T-Mobile, incident free, for Monday's Game 1 (his only collision was being T-boned by the Caps' Tom Wilson).
This lucky vehicle is parked @TMobileArena … @JMarchessault18 @GoldenKnights #stanelycup #Vegasborn #Knightup pic.twitter.com/TC7oaC13Rs

— John Katsilometes (@johnnykats) May 28, 2018
The Golden Knights are 4-0 in the postseason when Marchessault drives the Lambo, which sports the team logo on its hood and doors, to T-Mobile. The car is on loan to the team from Lamborghini Las Vegas.
New 'Cocktail' hour
"The Cocktail Cabaret" is returning from a brief "dark" period with a new start time, lower ticket prices and a pair of guest stars. Beginning this week, the show starts at 6 p.m. instead of 5 p.m. (there's a big debate about whether 5 p.m. works as a showtime for anything on the Strip), with tickets now starting at $39 (minus fees), lopped from the original $55.
Brent Barrett, from "Phantom — The Las Vegas Spectacular" at The Venetian in 2006 and Billy Flynn in the Broadway and touring versions of "Chicago," is filling in for host Eric Jordan Young from June 13 to 16. Heidi Webster of the vocal group Lady Luck and formerly of "Steve Wynn's Showstoppers" steps in for Maren Wade on those dates.
Arresting development
If nothing else, the Stanley Cup Final has expanded the methods of institutional trash-talk. The respective police departments of the Final cites are now in a back-and-forth on social media.
Prior to Game 1, the Las Vegas Metro @LVMPD Twitter manager posted a video of officers getting ready to work the event, with the message: "whether it's fighting crime or winning hockey games… it takes a dedicated team of professionals to be the very best in the world. #lvmpd is honored to help with tonight's historic game 1 of the #stanleycupfinal. @GoldenKnights, we've got your back!! #goknightsgo #nocaps."
The @DCPoliceDept feed replied, "Such a cute video but just like your Twitter handle, the Stanley Cup final is #ALLCAPS @Capitals GO CAPS GO." @LVMPD volleyed back, "let's not fight. instead, let's focus on our similarities. for example, we both have the same number of stanley cups. glad to share this with your team in their 44th year of existence. #welcometoimpossible #goknightsgo #knightup."
John Katsilometes' column runs daily in the A section. Contact him at jkatsilometes@reviewjournal.com. Follow @johnnykats on Twitter.