Lewis-Seinfeld 'Coffee' episode, set in Las Vegas, airs Friday
Updated July 5, 2018 - 11:59 am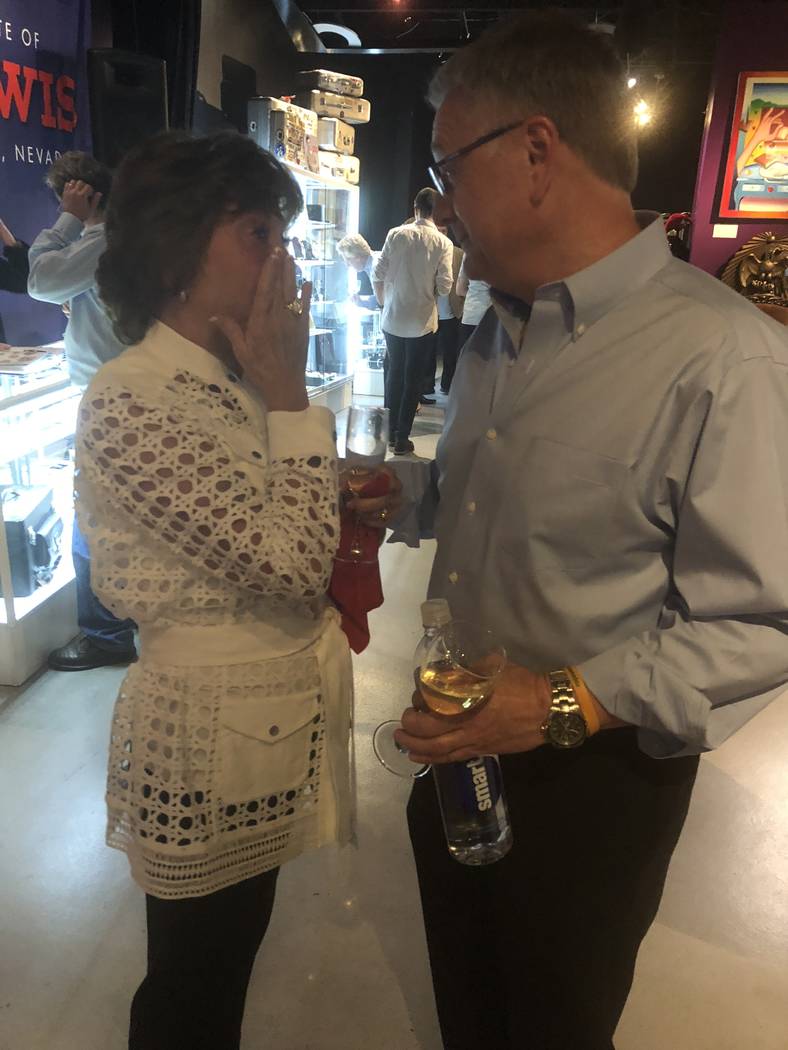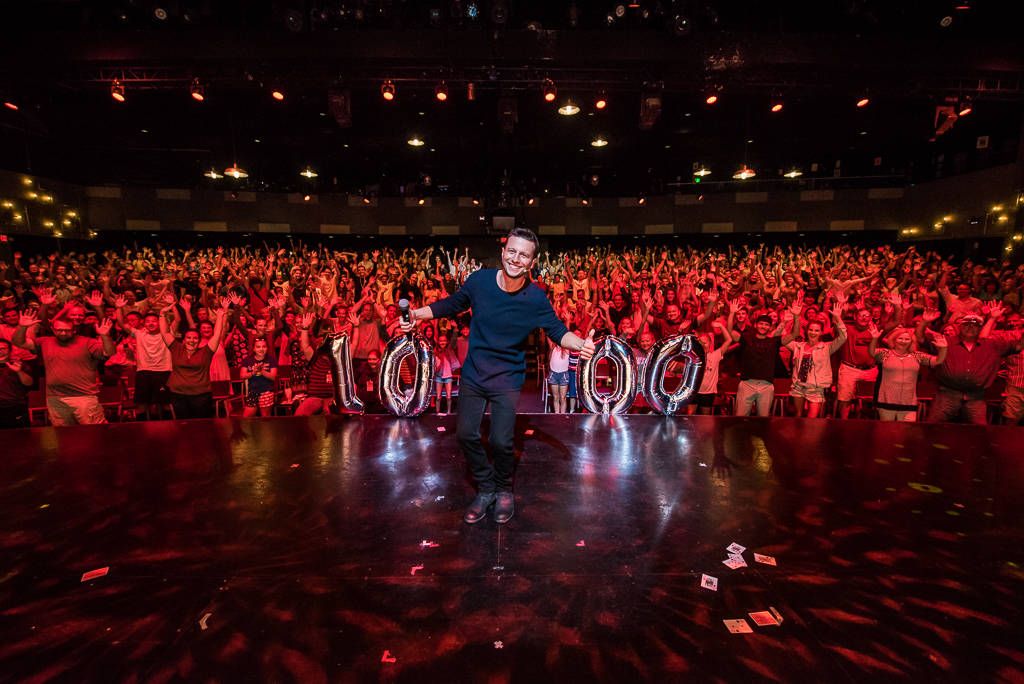 The episode of Jerry Seinfeld's "Comedians in Cars Getting Coffee" featuring Jerry Lewis finally airs Friday.
But Lewis' widow, Sam Lewis, won't be watching.
She won't be watching anything, actually.
"My TV has rabbit ears right now," Lewis said Wednesday afternoon. "I can get two channels. That's it. So you'll have to tell me how it turned out."
Lewis does plan to eventually check out this posthumous ode to her husband. She has just relocated after selling the house in the Scotch 80 neighborhood she and Jerry shared for 35 years. Seinfeld's visit with Lewis at the house was one of Lewis' final entertainment projects.
The format of "Comedians in Cars" talk series, on Netflix and Sony Crackle, is Seinfeld picking up a comic star in a classic vehicle, cruising to a coffee shop or cafe and bantering energetically about comedy.
Lewis and Seinfeld recorded their segment in March 2017, about five month before Lewis' death on Aug. 20. Seinfeld picks a car that somehow relates to his guest; his vehicle of choice for Lewis was a 1966 convertible Jaguar roadster.
"It was a replica of the same car Jerry drove back in the day," Sam Lewis said. "They talked in Jerry's office for at least 30 minutes, maybe 45 minutes, then walked out and Jerry saw the car. He loved it."
With the top down, Seinfeld drove the two to Omelet House on West Charleston Boulevard, one of Lewis' favorite hangs. They talked for another two hours for an episode of about 15 minutes.
"It will be interesting to see how it's cut and edited," Sam Lewis said. "But Jerry wanted to do it, because (Seinfeld) was such a fan of his for all these years. Jerry had no second thoughts whatsoever about doing it."
Sixty episodes have been banked since the series debuted in 2012. Dana Carvey, Dave Chappelle, Ellen DeGeneres, Zach Galifianakis, Alec Baldwin and Kate McKinnon are among the starts appearing in upcoming episodes.
Pizza and Pastrana
Evel Pie is hosting a viewing party Sunday at its Fremont East location as Travis Pastrana attempts to complete three jumps once attempted by Evel Knievel.
Restaurant managing partner Branden Powers is revved up about this party.
"We'll have a special, $6 for a cheese slice and beer," Powers says, "and we'll have a special Travis Pastrami Pizza."
Only fitting.
Pastrana's jumps are set to air at 5 p.m. Sunday on History channel. He's attempting to surpass Evel Knievel's leap of 50 crushed cars, 14 buses (lining up 16 behind Planet Hollywood, Paris and Bally's) and topping the night with a shot at the Caesars Palace fountains.
For those unfamiliar with Fremont East, or legendary pop-culture figures, Evel Pie is a memorabilia-stuffed tribute to the great motorcycle daredevil. Displayed are an Evel Knievel pinball machine, posters, photos, even a vintage Evel bicycle from the 1970s. Powers conceived the idea with Knievel's son Kelly Knievel.
The Franco 1,000
Like a dove in a magic act, time flies.
This is true for ace illusionist Mat Franco, who marked his 1,000th performance at his eponymous theater on Tuesday night. Franco opened in August 2015, having made national fame as the champion of "America's Got Talent."
But Franco's Vegas stage debut was a dozen years earlier, when at age 15 he was invited to perform at the Society of American Magicians "Stars of Tomorrow" show.
That show was at the Riviera, which was at the time also home to the legendary drag show "An Evening at La Cage." It was not the first time Franco would cross paths with that show, which would later be renamed "Frank Marino's Divas Las Vegas" and perform — until June 26 — at what is now Mat Franco Theater.
What works in Vegas …
Maz Jobrani at Laugh Factory at the Tropicana. A cast member of the CBS series "Superior Donuts," Jobrani made his Strip headlining debut this week and sold out four shows Saturday through Tuesday. The Tehran-born, Iranian-American comic has a serious following and has done some impressive corporate business (especially during the holiday season) in Las Vegas.
A great line: "Chad is a Muslim country in Africa, but it doesn't sound like a Muslim country. It sounds like its just hanging out in Africa. 'I'm Chad, I'm here with Egypt and Nigeria — I mean, Eric and Nick."
John Katsilometes' column runs daily in the A section. Contact him at jkatsilometes@reviewjournal.com. Follow @johnnykats on Twitter, @JohnnyKats1 on Instagram.
Correction: A previous version of this story incorrectly stated Friday as the day of the Evel Pie viewing party.