Magic is back at Tropicana; Shaq towers over the 'orange carpet'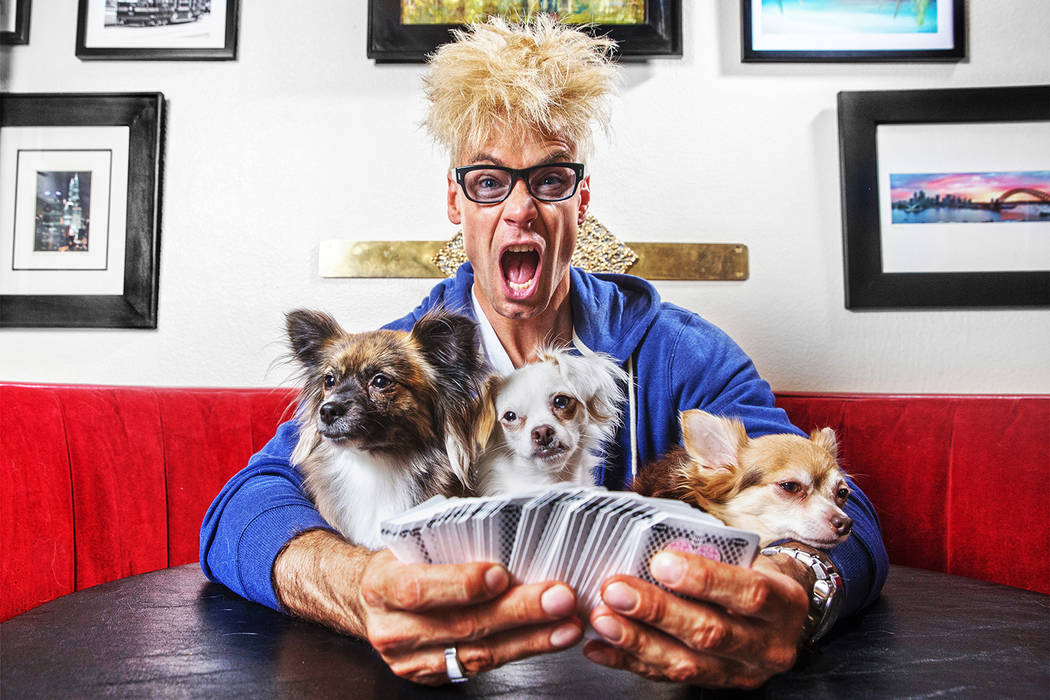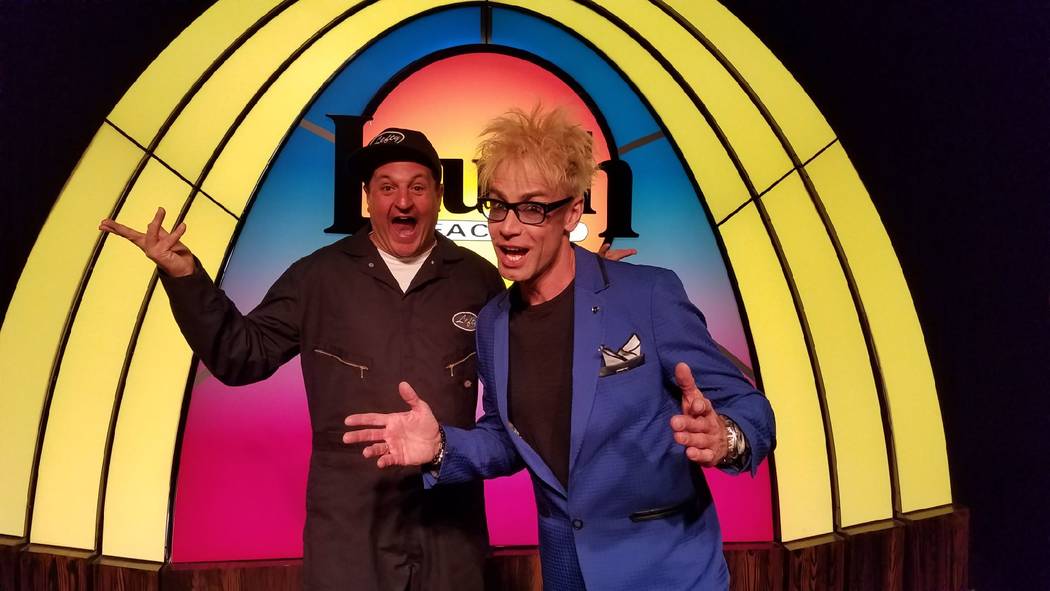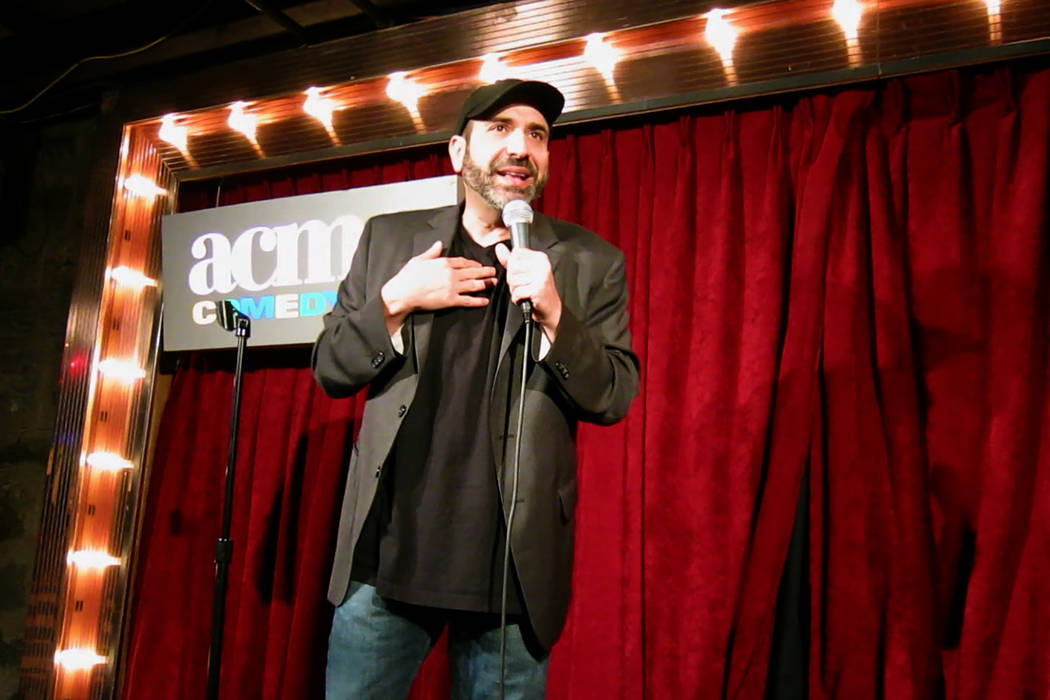 The Kats! Bureau at this writing is the Starbucks at Tropicana Las Vegas, where later Murray Sawchuck is celebrating the red-carpet premiere of his 5 p.m. production at Laugh Factory. This is a homecoming for Sawchuck, late of Planet Hollywood, who headlined Laugh Factory from April 2012 through October 2014.
Sawchuck has effectively grown his YouTube channel to more than 1 million subscribers. Now, if each individual subscriber were to buy a show ticket, we'd all have a wonderful Christmas.
I've never been able to quite equate YouTube presence to presence among ticket-buyers for a Strip show. But Sawchuck has become a force on that platform through his relationship with YouTube pioneer Seth Leach, who presents Sawchuck's otherwise familiar tricks in unique settings.
In one clip, Sawchuck is shown with what appears to be a joint. He's approached by what appears to be a cop, ready to conduct what appears to be an arrest — until Sawchuck lights the jazz cigarette, which vanishes instantly. If only we'd known that trick in high school.
More from this scene, and elsewhere:
The chicken Shaq
What we learned about Shaquille O'Neal's Big Chicken operation Tuesday at its orange-carpet grand opening:
• Shaq knows how to make an entrance, arriving on a scooter and shaking hands with a pair of Metro officers before hitting the carpet.
• Big Chicken Partners Matthew Silverman and Matthew Piekarski (known as "The Matts" on Shaq's FB Live series about the business), talked O'Neal out of opening a burger restaurant. "That market is over-saturated in Las Vegas," says Piekarski, also executive chef at Hexx Kitchen & Bar at Paris Las Vegas, in which O'Neal is also a partner. O'Neal is also a partner in the Five Guys burger franchise.
.@johnnykats talks to @SHAQ about expanding his @BigChickenShaq restaurant and his plans for more DJ Diesel shows in Las Vegas pic.twitter.com/YRpAD6QH80

— Las Vegas RJ (@reviewjournal) October 24, 2018
• It took months to devise the recipes for Shaq's chicken varieties. He takes this chicken seriously, and has eaten chicken since age 5. He loves chicken.
• The location, in the old Origin India space in the mix of restaurants across from Hard Rock Hotel, draws from UNLV on one side and HRH on the other.
• Shaq says he's returning his "DJ Diesel" club-party show for a few dates this year. "I have a couple more shows in Vegas, and a big show in Phoenix on New Year's, a lotta shows coming up."
• Shaq is so magnificently large that I actually felt dwarfed during our interview on the carpet. How anyone prevented this guy from scoring in the low block is beyond me. He is a genuinely, larger-than-life personality.
Benchmark for 'Absinthe'
The cornerstone of the Spiegelworld empire, or even widespread circus, "Absinthe" marks its 4,000th performance on Friday night. We hear there is a "special element" during the finale of the production, featuring some shenanigans from Gazillionaire's assistant, Wanda Widdles.
The Incredible Shrinking Chum
Austin "Chumlee" Russell just stopped by the Kats! Bureau, and it's always great to catch up with the "Pawn Stars" co-star. Chum is slightly costumed, wearing these red-rectangle, Elton John-fashioned sunglasses. He tells me he's dropped 120 pounds, down to about 225, since embarking on gastric-sleeve surgery in February.
"Pawn Stars," meanwhile, continues to bank episodes at Gold & Silver Pawn, and Chumlee's Candy on the Blvd store is going "banging business," as Chum says, in the Halloween season.
What works in Vegas …
Dave Attell at the Comedy Cellar at the Rio. Attell wiped out the place, sales-wise and funny-wise, on Monday and Tuesday nights. Even Attell's punch lines, without the setup, are fantastic: "So there I am, curled up on the floor of a La Quinta hotel room, while a jockey counts my cash."
Seriously, some top-level comics have watched Attell's set, then texted to each other, "That's it, I'm getting out of comedy."
Attell's opener Mike Vecchione, who says, "I look like every cop in New York," was nails, too. He'll join upcoming headliners Colin Quinn and Judah Friedlander through the weekend as Comedy Cellar carves its spot as a destination for Vegas visitors and — yes — locals. Most of the audience Tuesday was made up of Vegas residents, and yes, tattooed icon Dirk Vermin, I was sitting right behind you.
Emmet in the studio
As he preps for the Next Big Thing, "America's Got Talent" finalist and Vegas vocalist Daniel Emmet is back to recording at Studio at the Palms. He's also sold out a gig at CenterStage Theatre at the Louis S. Wolk Jewish Community Center in his original hometown of Rochester, N.Y.
Emmet was on hand for Phil Fortenberry's wondrous performance of Broadway numbers at Myron's Cabaret Jazz at The Smith Center on Monday night. The two have worked together on the still-in-limbo "Cocktail Cabaret" at Caesars, and have also teamed up for shows at Cab Jazz. Dial that up again, I say.
Cool hang alert
Elvis lives! At Italian American Club, where Justin Shandor stars in "Our Memories of Elvis" at 8 p.m. Friday. Shandor brings a band and Presley credibility as the 2010 International Ultimate Elvis Tribute Artist Contest in Memphis.
Shandor is also a former "Million Dollar Quartet" cast member, about whom Shecky Greene once said, "The real Elvis opened for me at the Frontier in 1956, and you're better than he was!" As a startled Shandor responded, "Easy, Shecky!" But it's a great showcase, especially for Elvis fans, and tickets are $25, a mere pittance.
John Katsilometes' column runs daily in the A section. Contact him at jkatsilometes@reviewjournal.com. Follow @johnnykats on Twitter, @JohnnyKats1 on Instagram.