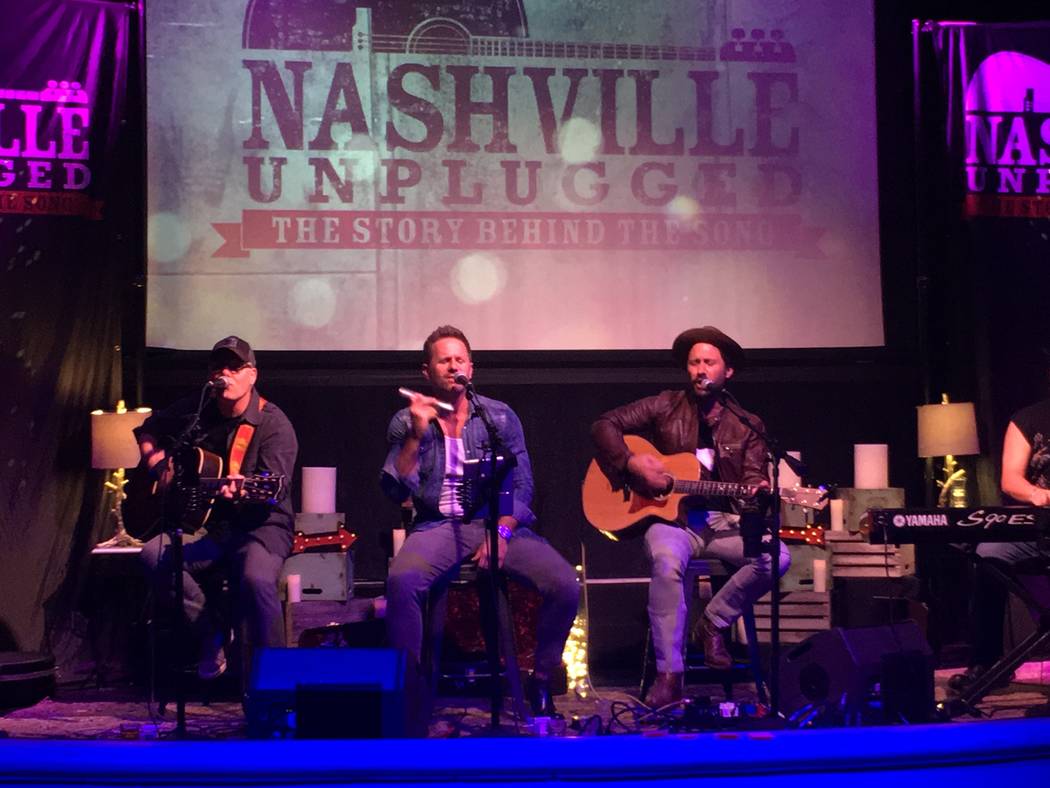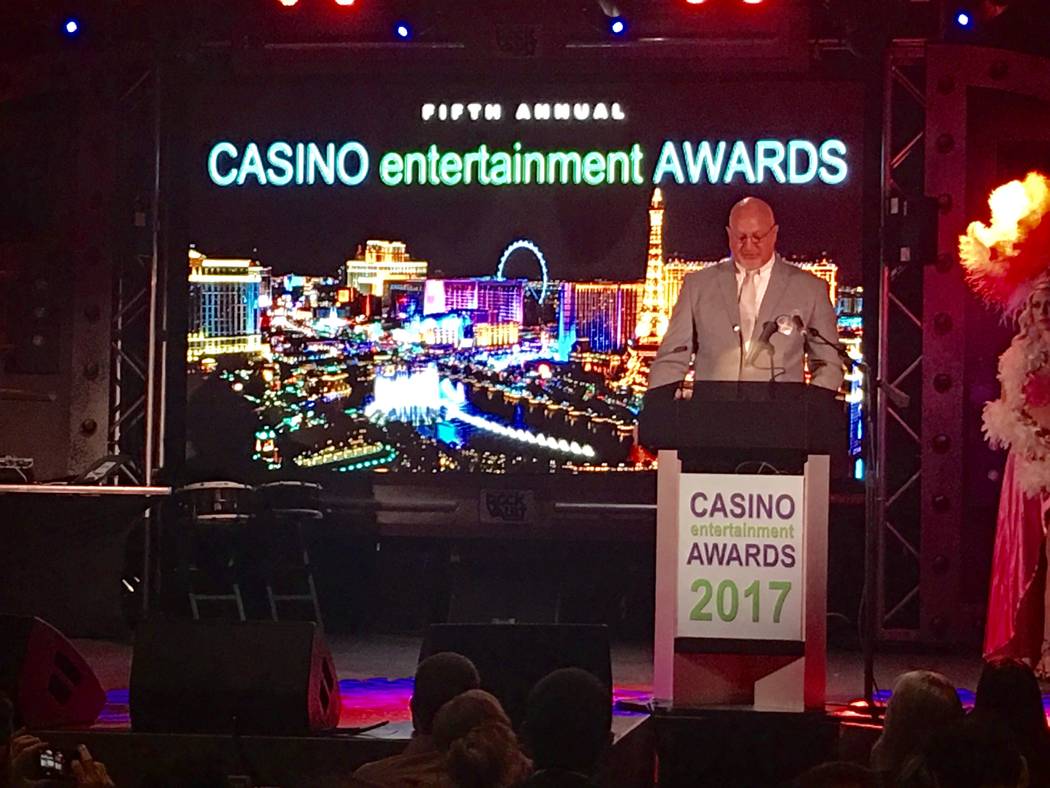 The boys who put on "Nashville Unplugged" at Mandalay Bay had a message on Friday night.
"I can tell you this, they call this Sin City but I'm renaming it Win City," country artist and "Nashville Unplugged" founder Aaron Benward said Friday night. "It's stronger, better. It's persevering, and there's hope for the future. If you've never been to Las Vegas, come here to Mandalay Bay. You'll have the time of your life. "
The weekly showcase of country performers and songwriters was created by Benward in 2009, debuting at Ovation at Green Valley Ranch. The current version of the show returned to the stage this weekend, bringing joyful country sounds to the property for the first time since Sunday's mass shooting from at Route 91 Harvest festival.
The origin of that horrific event, a suite on the hotel's 32nd floor, seemed far off as the two-hour party played out at Mizuya lounge.
"This country is very good at figuring out problems, and we're going to figure it out," singer/songwriter Travis Howard told the crowd. "But I'm really tired of us being red and blue, Christian and Muslim. These are the three things we want: We want to do good work, we want to love and we want to be loved. That's it."
The night felt much the same as any other "Nashville Unplugged" show, thought the spirit in the crowd was especially unified as the show played out. Strangers danced with each other and sang along to Craig Morgan's "International Harvester," and a cover of Tom Petty's "Free Fallin'." Most of those in attendance hung out to see the popular Vegas rock cover band Phoenix perform through midnight, the crowd spilling to the marble walkway leading into the hotel.
"It was very evident from the start that the night was so full of unity, hope and strength," Benward said today. "It was an honor to be a small part of the healing last night for the people that were there."
A bit of Prows
Mark Prows, MGM Resorts International's senior vice president of arenas, is more comfortable away from the spotlight, preferring instead to work behind the scenes delivering top acts to company venues.
But Prows captivated the crowd at the G2E event with his eloquent remarks about Las Vegas after receiving a Casino Legend Award.
"Let me tell you this, this is an amazing, resilient city, and not one person or multiple people can take us down," said Prows, a towering figure (for real, he's 6 feet 4 inches tall) in the resort industry. "This is a great city. I accept this award with a very heavy heart, on behalf of my colleagues, and with the deepest and heartfelt condolences to those who have been affected by this senseless tragedy."
The far reach
Las Vegas Mayor Carolyn Goodman said she has received messages from people all over the world after Sunday's massacre during the Route 91 Harvest festival.
"I even heard from Sharon Stone," she said Friday . "You know, the actress. She was just offering to help. It's been incredible."
Stone co-starred in the 1995 movie "Casino," in which Oscar Goodman also appeared. Stone is also tight with Wayne Newton's family. The Stones and Newtons own estates near Flathead Lake in Kalispell, Mont.
Piero's delivers
A fundraiser at Piero's Italian Restaurant on Thursday night raised $37,000 for the Friends of Las Vegas Metropolitan Police Department Foundation. The event was co-hosted by restaurant owner Freddie Glusman and songstress Pia Zadora, who hosts her Pia's Place cabaret shows at 9 p.m. Fridays and Saturdays.
The fruits of victory
BMX champ Ricardo Laguna won the $20,000 top prize from Wednesday's fourth annual Everi TournEvent for Charities. A host of Vegas celebs, newsmakers and media types participated in a contest for the highest score on the Fruit Ninja machine. Laguna's winning haul went to the Nevada Society for the Prevention of Cruelty to Animals.
Competitors included Rio headliners Penn & Teller, Zappos founder Tony Hsieh, entertainer Kelly Clinton-Holmes, STK Chef Steven Hopcraft, "Magic Mike Live" emcee Lyndsay Hailey, The Gazillionaire from "Absinthe," the ubiquitous Robin Leach and myself. Those who finished No. 6-No. 20 (hello) won $1,000 for their chosen charities (the American Cancer Society's Real Men Wear Pink campaign in this case).
Everi also contributed $20,000 to the National Compassion Fund to aid families of the victims of Sunday's shooting.
John Katsilometes' column runs daily in the A section. Contact him at jkatsilometes@reviewjournal.com. Follow @johnnykats on Twitter, @JohnnyKats1 on Instagram.