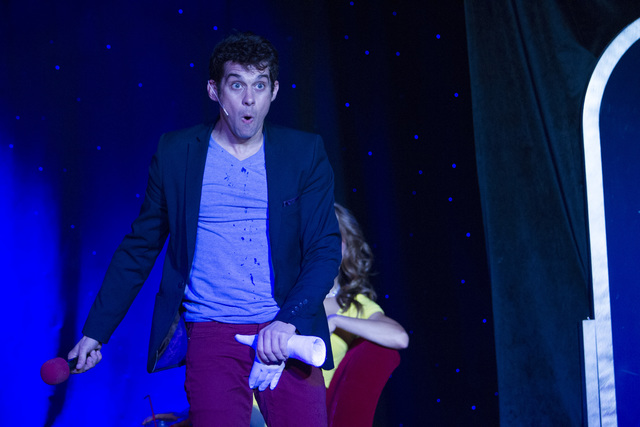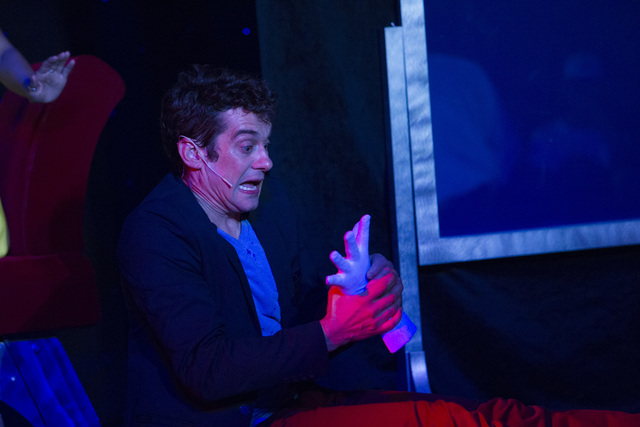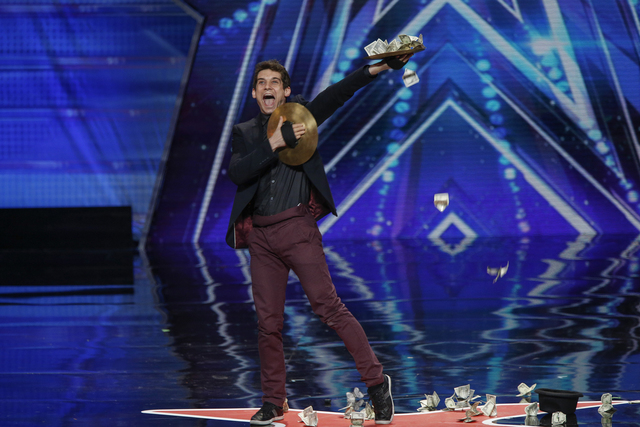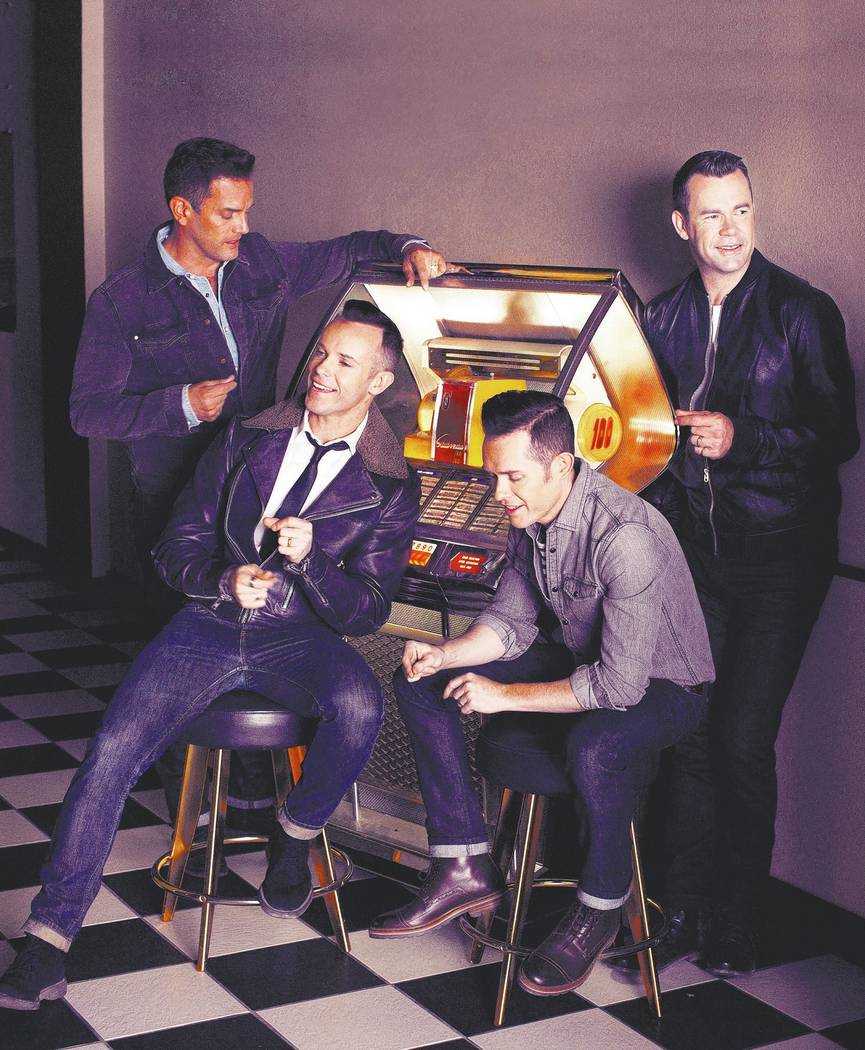 It's dot-and-cross time for Barry Manilow, as he maps out his anticipated return to Las Vegas and residency at Westgate.
For the first time in detail, Manilow described his talks with Westgate officials to the Desert Sun of Palm Springs, California (his adopted hometown).
"It looks better and better," he said, mentioning his manager, Garry Kief. "Garry's up to dotting the I's and crossing the T's. It's that close."
Westgate owner David Siegel confirmed he's pursuing Manilow.
"We're in talks," he said in a text message Saturday. "No deal yet."
Manilow is expected to visit the Westgate this week and meet with Siegel and other hotel reps. The 74-year-old pop superstar has an opening in his schedule Thursday and Friday as he breaks from holiday benefit concerts at Palm Desert, California's McCallum Theatre.
Westgate's interest bringing Manilow back to its property was first reported here in mid-August. Manilow headlined at the old Elvis Presley showroom from 2005-2010, when the hotel was branded Las Vegas Hilton. He moved to Paris Theater for two years, closing in December 2012 as "Jersey Boys" moved into the hotel.
In his interview with the Desert Sun, published Saturday, Manilow described his "dream" residency. He would perform two weekends a month and fly in from Palm Springs on Thursdays and do the show Thursdays, Fridays and Saturdays, then return home on Saturday night.
"I'm doing one-nighters now and again, but I can't keep my band if I'm just going to do that," he said. "So, when this offer came in, it sounded like a way to keep my band together and I have great memories of working at the Hilton, or what they're calling it now, the Westgate.
"I would do it because it's only two weekends a month and that would keep the band working," he added. "For me, two weekends a month is a dream."
Whether Manilow's dream is reality will likely be sorted out by Christmas, if not sooner.
Piff for the holidays
Maybe he should have dressed as The Grinch for this run.
But really, Piff the Magic Dragon is Grinchy all year, especially during his "Piffmas at Piffany's" holiday spectacular. The show runs through Dec. 30 at Bugsy's Cabaret at the Flamingo. Piff (John Van der Put in his walking-around life) again works with excitable chihuahua Mr. Piffles. The star canine is himself a fine sleight-0f-hand — er, sleight-of-paw — artist.
Though themed for the season, show is devoid of genuine Christmas cheer. Agressively resisting holiday frivolity, Piff early in the show turns to a sad, animatronic reindeer moving its head slowly up and down.
"You're really lost the will to live, haven't you?" Piff said to the dimly lit prop. He then asked stage assistant Francis the Squire (played with quirky brilliance by Bret Alters), "What did you pay for this?"
"Twenty-four ninety-nine," Francis answers. "I bought it at Target!"
"You paid $25 for this!" Piff shot back. "We don't have the budget for that!"
The show, featuring a genuine showgirl in Jade Simone, plays out as a contest among audience members spit into four teams: Blue, Red, Yellow and White. These are not evenly matched teams; just one person is selected for the White squad. Piff then assigns a judge from the crowd, and points are distributed in the same manic, random fashion as employed in "Miss Behave Game Show" at The Back Room at Bally's.
Similar to that production, which stars great improv artist Amy Saunders, the pressure is on the host to create humor from the unexpected. This is Piff's wheelhouse. In Thursday's show, the scoring readout was wildly off. Rather than adding, say, 71 points to 244, the scoreboard showed subtraction.
A classic technical glitch. But Piff kept the score straight in his head, calling to the faulty scoreboard as if summoning a dog: "C'mon, let's fix the score! C'mon, boy!"
The production closes with a live auction dubbed the Sale of Sandwich, during which Piff sells a peanut butter and jelly; the money going to charity. The winning bid was from a guy who produced a C-note — 100 Philippine pesos, worth about $2.
"Seriously?" Piff said. "This is your bid? I might give the sandwich to someone else!"
The show is a fine mess, but nothing Piff can't clean up. You learn that when you work with a doggie.
The X man extends
Magician Xavier Mortimer, who remains the first and only Cirque du Soleil artist to headline his own show on the Strip, has signed a year extension to continue his "Magical Dream" through November 2018.
He opened at Planet Hollywood Resort's Sin City Theater in June 2016.
Mortimer, who was born in France, can dazzle by slamming cymbals to create a flurry of cash. He performed in "Michael Jackson One" at Mandalay Bay from the show's opening in May 2013 through development of his own show in 2016.
The 27-year-old artist became nationally famous on "America's Got Talent" in the summer of 2016, and performs impressive dexterity in his stage show by jamming 14 acts into 70 minutes.
The city is about to lose one family-friendly show with the closing of "Circus 1903" at Paris Las Vegas on Jan. 7, but Mortimer ably fills that void.
Toughest NYE ticket?
That might be Britney Spears' closing of "Piece of Me" at Axis at Planet Hollywood, set for Dec. 31. It's said to be the tightest ticket ever for her 250 performances at Axis, a series that launched Dec. 27, 2013.
Spears has not yet announced any Vegas plans for 2018, leaving open the probability that she'll steer clear of Strip residencies before coming back in 2019.
I'm betting on a run at The Park Theater in '19, in line with the 20th anniversary of the release of her "Baby One More Time" album.
Clay working it out
The latest comeback for Andrew Dice Clay is taking place in a gym. The frequent Las Vegas headliner and star of Showtime's "Dice" is recovering from an emergency procedure Nov. 2, when he had a stent inserted into an artery in his heart after suffering pain in his chest and arms.
The episode wiped out three scheduled appearances at Rocks Lounge at Red Rock Resort.
Clay is working out to regain his stage form, forgoing smoking (again) and saying, "I'm not doing anything until January."
Nonetheless, I am anticipating Dice dates at Laugh Factory at Tropicana in early 2018.
Showtime has not yet said whether "Dice" will return for its third season. The second season was filmed in Las Vegas, mostly at the Trop.
Venetian factor
Human Nature headlines at Sands Showroom at The Venetian. One of HN member's Phil Burton's favorite hangs is Herbs & Rye on the corner of West Sahara and Valley View Boulevard.
That corner is legendary in Las Vegas, as the site of the Venetian Ristorante in 1966 under the stewardship of Lou Ruvo.
The Venetian is where young Larry Ruvo, now a top exec at Southern Glazer's Wine & Spirits and founder of the Cleveland Clinic Lou Ruvo Center for Brain Health, learned to connect with customers. Frank Sinatra and Dean Martin, especially, would duck in for late-night hangs and order sauce to go made by Larry's mother, Angie Ruvo.
The business changed hands a couple of times before Herbs & Rye opened about eight years ago.
But many longtime Las Vegas residents still refer to the location as the old Venetian spot. Unaware of this rich history, the guys in Human Nature — headliners at the big, new Venetian — laughed at the retelling.
"I'll tell that story now," Burton said. "I'll take my friends there and tell them all about it."
John Katsilometes' column runs daily in the A section. Contact him at jkatsilometes@reviewjournal.com. Follow @johnnykats on Twitter, @JohnnyKats1 on Instagram.