'Marilyn!' puts the term 'hiatus' to the test on Las Vegas Strip
Updated June 13, 2018 - 7:31 am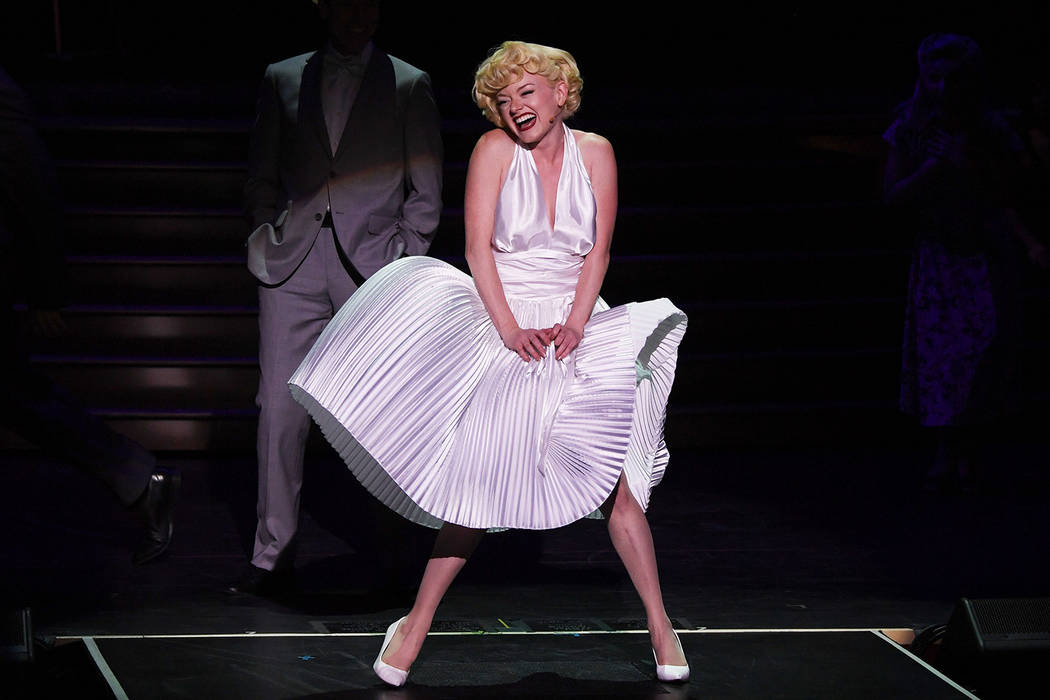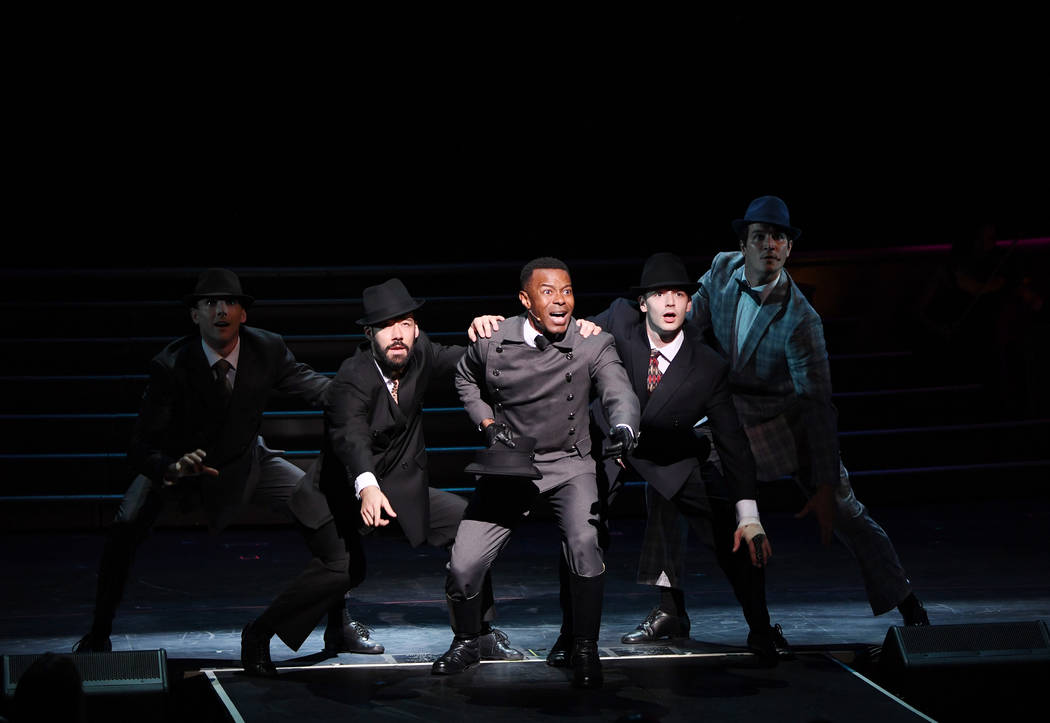 Tegan Summer ran a few minutes late for a meeting over coffee on Monday afternoon. He was knocked off schedule as he helped a woman who had tumbled near the Las Vegas Strip.
Summer himself couldn't have written a more appropriate metaphor.
The woman who caused Summer to be late, in fact, had fallen outside Planet Hollywood. But symbolically, the lady who has lost her footing is Marilyn Monroe. Tegan's passion project, "Marilyn! The New Musical" is going dark effective this weekend.
How, when and even if she is to stand again a hot topic of conversation around VegasVille.
The halt in performances for Summer's show forces us to revisit the concept of "hiatus," often an artful way for producers to describe a production that has actually closed and faces an uncertain future. "Renegades," the lineup of retired sports stars at Cleopatra's Barge at Caesars Palace, remains on hiatus (it closed in March). So does the adult groove-fest "Cherry Boom Boom" at Tropicana Theater (which went dark in October 2016).
But we're not here to get into a snit about how to frame or describe a show that's closing production. "Marilyn!" still has a pulse, and hey, if you want to say you are on hiatus, go for it. To be fair, some Vegas production shows have gone dark and returned. Lately I've held up "Tony n' Tina's Wedding" — re-opening this week at Buca di Beppo at Bally's — and "Raiding the Rock Vault" (which moved from Tropicana Theater to Vinyl at Hard Rock Hotel) as leading examples.
But the term "hiatus" is more palatable if you plan to keep your cast together, under contract, and are selling tickets."Marilyn!" is hit and miss with this requirement. The show does have a listing on Ticketmaster on Sept. 4. An agreement with a venue operator is helpful, too, and thus far Caesars Entertainment has been a loyal partner with the production at Paris Theater.
Elsewhere, the pertinent facts about "Marilyn!" remain: The show is halting production after Sunday night. You can purchase tickets to the show on its scheduled return. The cast will need new contracts, or extensions to existing contracts, to return to the stage. This hiatus was not originally announced as the show opened June 1. It was announced last Friday, a week after the opening.
And the hiatus explanation, and decision to take the summer off, is entirely new news to those who have followed the show's development over the past year.
As we met Monday, Summer said — and continues to say — the right things. "I am committed to 'Marilyn,' one-hundred percent," he says. "We have a great plan, beginning with the hiatus. Going dark for three months allows is to refine, retool, and return stronger in the autumn."
Those who work at Paris Theater have openly questioned, and even mocked, the idea that "Marilyn!" would ever return to the stage. The musical has been marked with curious editing decisions and pacing problems, not to mention the now-infamous set concerns.
Certainly, early snags are not unheard of for production shows on the Strip. The rotating staircase in the "Masquerade" scene in "Phantom — The Las Vegas Spectacular" became stuck during the show's premiere at The Venetian Theater in 2006 (the cast performed the number while facing stage left). But at least the scenery in that show was actually delivered, in full, on time.
More of a concern in "Marilyn!" is the status of the show's topnotch cast. What will become of those artists? Summer did tell me Monday he is returning to his cast to talk finances (I hope he's packing contracts). He reports that officials from performing arts centers are reviewing the show for a possible tour that would start no earlier than 2019; it takes about two years to book PAC venues across the country.
Summer also insists that such longer-term projects as his Bettie Page musical and his partnership with EDM star Steve Aoki are still on the table.
The idea that "Marilyn!" can make the necessary adjustments to recover by September might seem like fantasy. But Summer continues to pursue his vision on the Strip. His partners at the hotel are, at the moment, holding a spot for a return. Miss Monroe might have hit the pavement, but her ally in Vegas is still trying to lift her up.
John Katsilometes' column runs daily in the A section. Contact him at jkatsilometes@reviewjournal.com. Follow @johnnykats on Twitter, @JohnnyKats1 on Instagram.