'Marilyn — The New Musical' re-opening date pushed back to Nov. 9
Updated August 16, 2018 - 11:33 am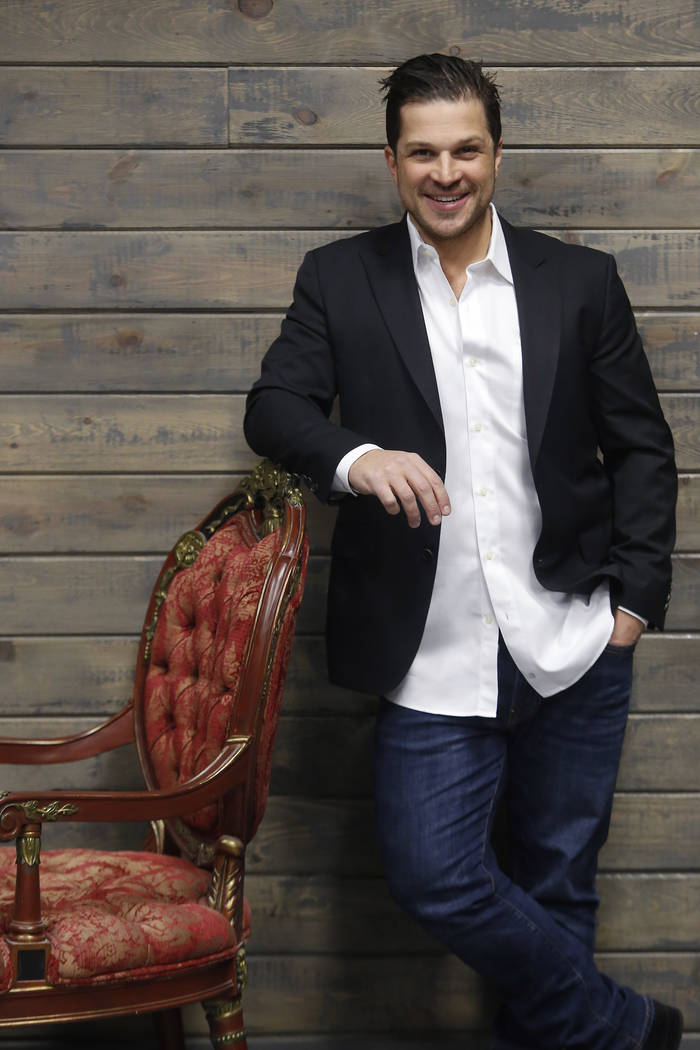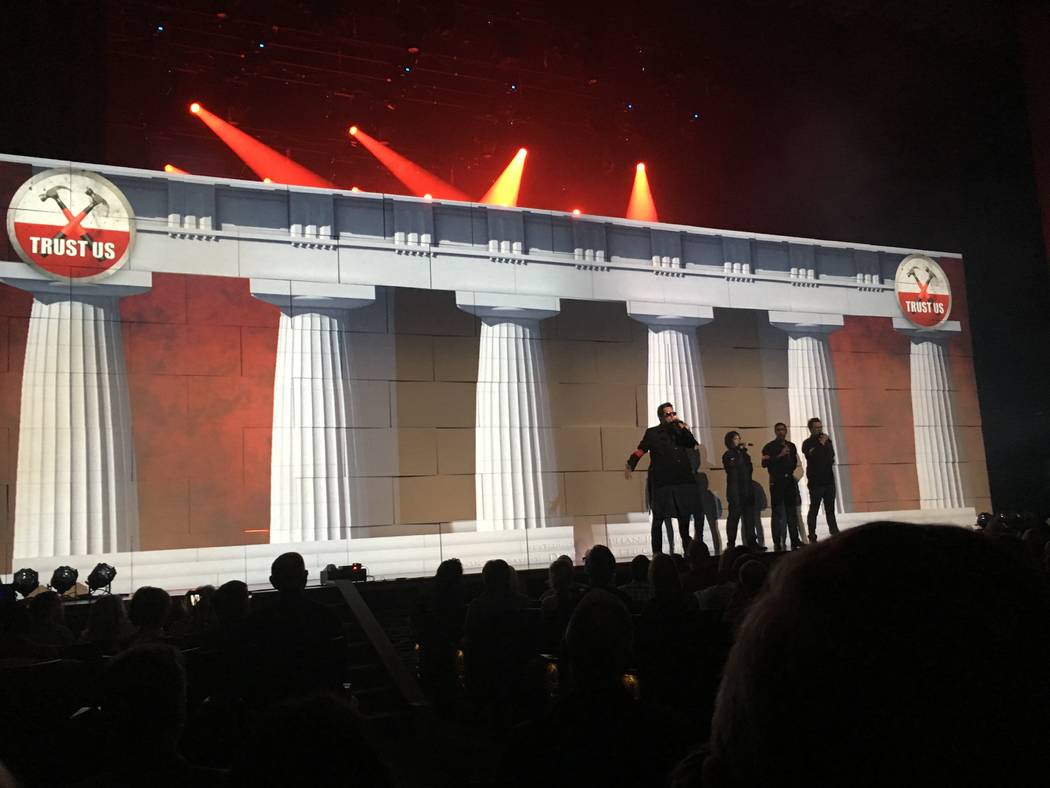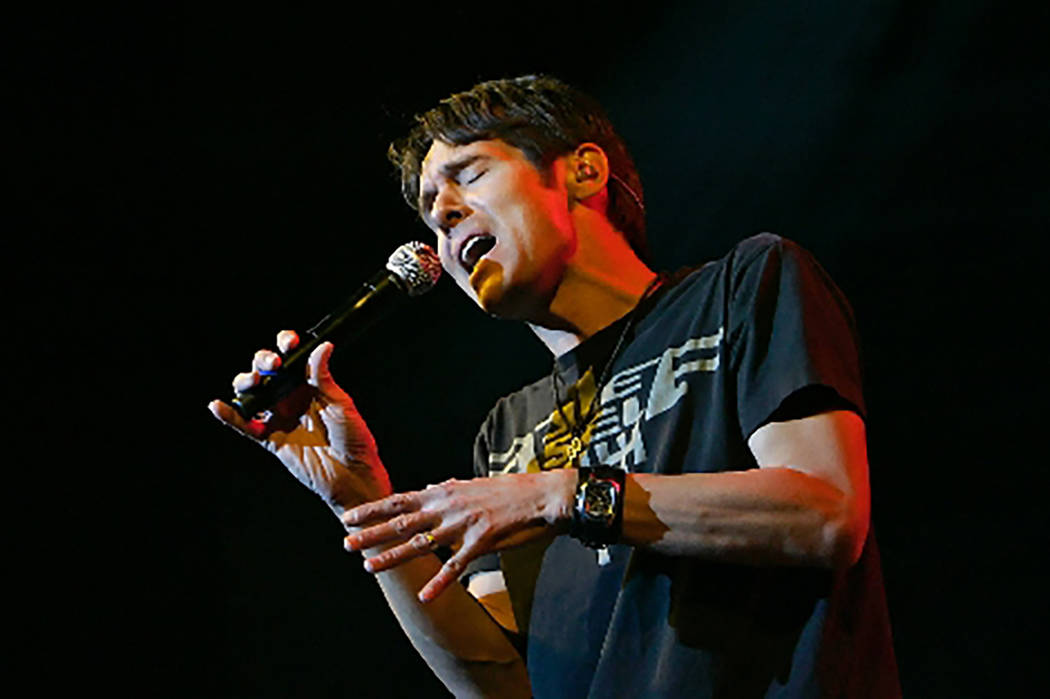 The Kats! Bureau at this writing is Harrah's sports book where the Athletics and Mariners have been playing for about four hours and have scored as many runs as I have. Zeros, across the board, sports fans.
Across the casino, Pete "Big Elvis" Vallee is singing "Suspicious Minds" in the Piano Bar. Across the casino, the other way, is House of Tape, where Tape Face (legal name of Sam Wills) plies his comedy-magic craft.
I'm keeping an eye on that venue. It's a great place for fun. Mills, who designed the black-taped venue himself, has said he'd love to bring something funny to the room — aside from his own inspired show. Watch for some movement there.
More from this scene, and elsewhere:
'Marilyn' in November?
The story behind the original Las Vegas production "Marilyn — The New Musical" might be as riveting as Monroe's own star-crossed saga.
"Marilyn" is certainly not performing Sept. 4 at Paris Theater, as previously announced. The theater's crew was informed Tuesday that the show will not be returning to the venue. The union staff was even informed via e-mail: "Marilyn: The New Musical will not be returning to Paris Theater."
The effective closing date was retroactively set at June 18. The show's final performance was June 17; it was performed 23 times after opening for previews May 12.
However, Caesars Entertainment has moved the "Marylin" meter back to Nov. 9. A company spokeswoman said in an e-mail Wednesday afternoon, "Please note – that performances for Marilyn! The New Musical will be dark September and October. The highly anticipated return of the musical is planned for Friday, Nov. 9."
No venue was specified, though tickets remain on sale for the show on the Paris website (including those for the targeted Sept. 4 performance). One theory about the adjusted date: The show can re-open under a new Equity contract or even return as a non-Equity production and shave some of its labor costs.
Producer Tegan Summer of Prospect House Entertainment has said he does have backing to revive the musical, though there has been no movement reliably reported on re-opening the show on the Strip. (One rumor that Summer discounted this month was the show was headed for Harrah's Showroom).
Summer said in a text message Wednesday that he's dealing with the death of his father, and referred all overtures to Caesars Entertainment officials.
Seth Yudof of UD Factory, whose company serves as the production's general manager, texted Wednesday he had no revelations about the updated status of the show, but added, "I have been repeatedly told by producers and by Caesars that the show is going to happen."
Knowing who will perform in the next "Marilyn" is largely unknown. The show's original star, Ruby Lewis, has moved to New York to look for work and be closer to her beau, Ian Ward, late of "Baz" at Palazzo Theater and now a member of the cast of "Gettin' The Band Back Together" on Broadway.
None of the original performers in "Marilyn" have reported to be under contract, but that November date gives Summer valuable time to reassemble his lineup. And through it all, this "Marilyn" still has a pulse.
County reprimands The Space
Clark County fire officials inspected The Space on Tuesday, and afterward said they have temporarily closed the facility until it "rectifies some problems."
In short, the charity center and performance venue needs to put up a pair of exit signs it had taken down, and correct an exit door that was swinging in the wrong direction.
The Space proprietor Mark Shunock said those issues would be addressed "immediately" and added, "The safety of The Space is the highest priority. We'll make sure these problems are taken care of."
Shunock also said there shoud be no interruption of scheduled performances at The Space, the next being the Mondays Dark show benefitting Down Syndrom Organization of Southern Nevada at 9 p.m. Monday.
On Wednesday, Clark County spokesman Erik Pappa passed along a letter to Shunock from Clark County Director of Bulding and Fire Prevention Jerry Stueve, informing Shunock that he lacked the proper permits to stage the fire act performed July 23 by illusionist John Shaw.
Stueve specified that Shunock lacked a "Temporary Event Permit" which is required "for all open flame effects that incorporate compressed gas."
The fire performance, in which Shaw blew flames several feet across the stage, was part of a Mondays Dark show benefitting Sin City Sisters. Shunock himself opened the question about lacking proper authority to stage the act by joking to the capacity crowd of about 250 that he had not secured the proper permits.
But Shunock reiterated Wednesday that The Space will be operating according to Clark County safety regulation, saying, "This is my fault, and it won't happen again."
Cool Hang Alert
A few years ago, Brody Dolyniuk left me a voicemail in the voice of Geddy Lee of Rush. The message was sung to the tune of "Tom Sawyer," in Geddy's perfect, high-rising voice.
This is why I never answer when Dolyhiuk calls. He goes to VM, and if he leaves enough of these snippets, I can release a full album.
As it is, the wickedly talented vocalist and showman brings "Zeppelin USA: An American Tribute to Led Zeppelin" to Smith Center's Reynolds Hall at 7:30 p.m. Friday. The backing band is composed of top players John Wedemeyer on guitar; Jonathan Gilcrest on bass, keys, pedal bass and vocals; with special guests Nina DiGregorio on violin and Joe Calitri on harmonica.
Dolyniuk, who founded the popular Vegas cover-rock band Yellow Brick Road, moved to Orange County six years ago. He's returned has returned a half-dozen times for similar large-scale productions (featurring such stalwarts as The Who, Pink Floyd and Queen along with Led Zep). It'll be a whole thing, even if Geddy isn't involved.
John Katsilometes' column runs daily in the A section. Contact him at jkatsilometes@reviewjournal.com. Follow @johnnykats on Twitter, @JohnnyKats1 on Instagram.