Matt Goss keys in 100th show at Mirage in Las Vegas
Updated August 7, 2018 - 10:02 am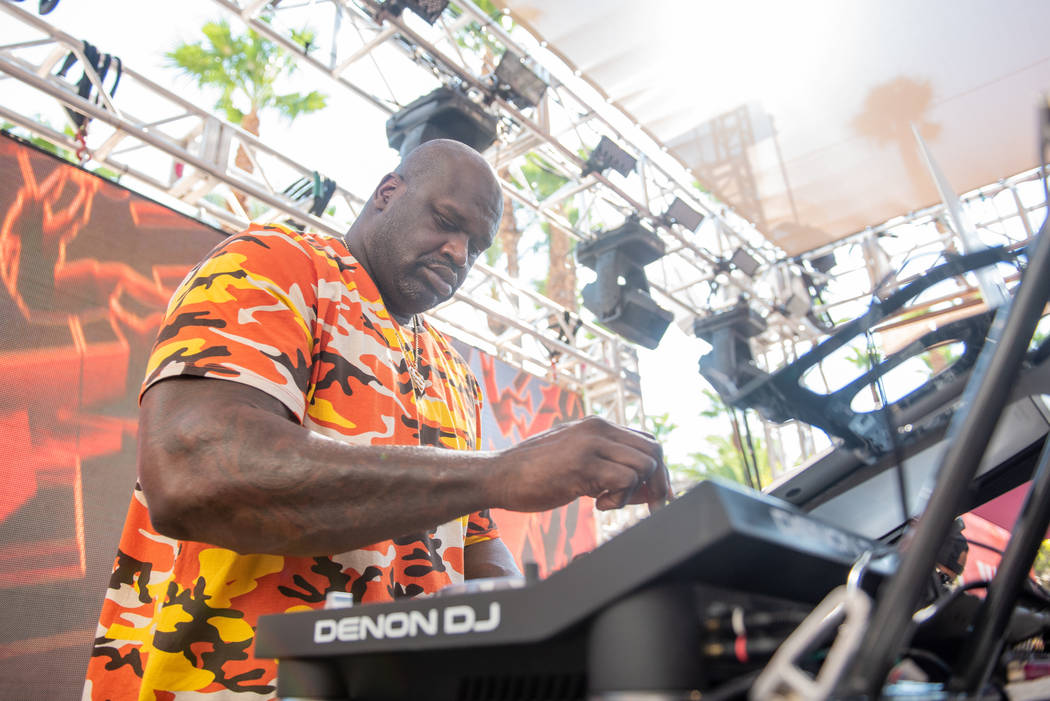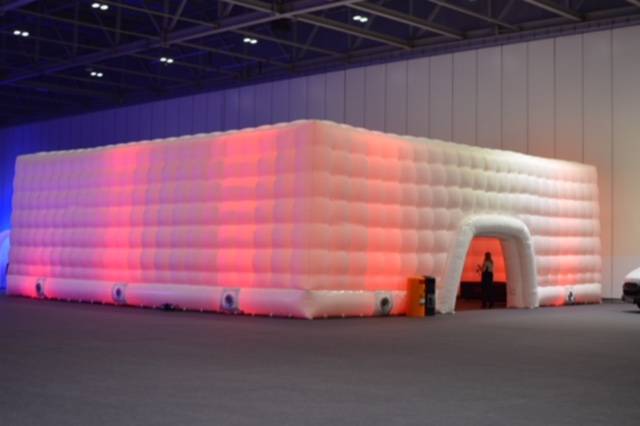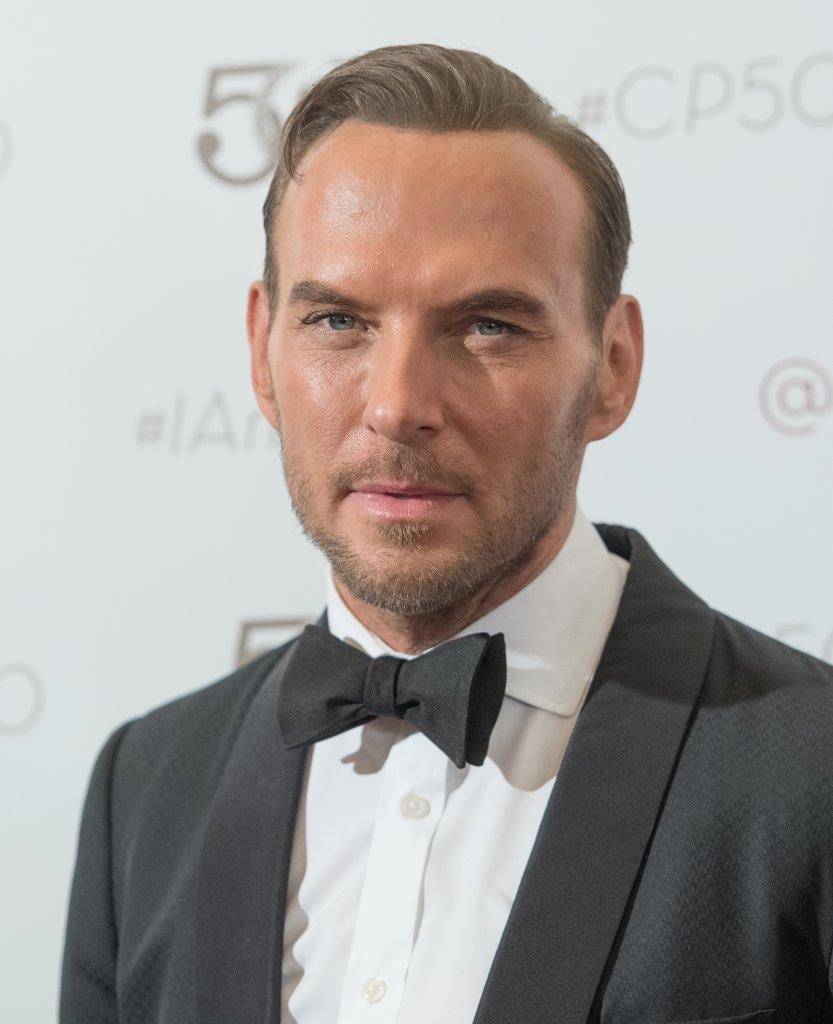 The Kats! Bureau at this writing is a Delta jet aircraft, heading back to VegasVille from New York. One travel tip I learned, years ago, from Rande Gerber after he opened Cherry at Red Rock Resort: travel light and never check a bag unless absolutely necessary.
Sometimes, to pack appropriately, you need to wear extra clothes. Two pairs of jeans, three shirts, four socks … I'm a walking Samsonite garment bag and I kid of course.
But otherwise, loving the wireless connection Delta has offered for just $34.
Onward:
The Gossy 100
Matt Goss is celebrating his 100th show at 1Oak at the Mirage at 7:30 p.m. Tuesday night. Along with the usual flashy, stylish and musically inspired stage show, Gossy is also being presented with a key to the Las Vegas Strip as Wednesday is proclaimed Matt Goss Day in Clark County.
Discounts on fedoras and Goss's fictional fragrance Unicorn Sweat across the valley? Oh, not happening? Meh.
Last month, Goss released his new single, "Red Flares," which has a serious groove and was recorded earlier this year at Studio at the Palms. The timing of the honor is especially rewarding to Goss, who has spent nearly a decade in Las Vegas, first at the Palms and a 6 1/2-year run at Caesars Palace.
"I was born in London, and to come to Las Vegas and have this beautiful town take me under its wing for almost 10 years has pretty much brought me to tears," Goss said in a text message on Monday afternoon. "Finding out that now that I'll be given my own day on Aug. 8, which coincidentally happens to be my late mother's birthday, and to be given the key to the city after winning the Icon Award at Caesars Palace, makes me feel so incredibly humbled, and honored."
Goss's mother, Carol, died of cancer on Memorial Day 2014. Goss was honored as one of Caesars Palace's entertainment icons, joined by such luminaries as Celine Dion, Elton John, the Righteous Brothers, Wayne Newton and Donny & Marie Osmond, and DJ superstar Calvin Harris, at the hotel's 50th anniversary in 2016.
I hearken to the days of "Air Gossy" in 2009, which was a different type of flight than the one I'm on now. Far more grooving, and a far more tantalizing fragrance at the Palms, no question.
Burning circus
On the topic of air and what happens there, Spiegelworld is developing a production for this summer's Burning Man festival, which runs Aug. 26-Sept. 3 at Black Rock Desert in northwest Nevada.
The show, which runs the nights of Aug. 28-31, is titled "Untitled IV," under The Falzone Family Circus umbrella. Spiegelworld characters Evgeny "Alfonso" Falzone-Buzukhov and Beverley Rossina Falzone-Buzukhov — you might remember them from "Vegas Nocturne" at The Cosmopolitan of Las Vegas — are expected to participate.
But Spiegelworld founder and "Impresario Extraordinaire" Ross Mollison qualifies, "Alphonso has told us he intends to host but he has been very unreliable/drinking heavily last few years."
Which actually might help him prepare for this show.
Spiegelworld has procured a giant, inflatable white tent for the performances at Burning Man. About 100 artists and friends will occupy the Spiegelworld camp. Inquires should be sent to alfonso@falzonebuzukhov.com. Mollison reminds, "He has not appeared sober during waking hours since 2014, so please do not expect a prompt nor polite reply."
Falzone-Buzukhov's production at the Cosmopolitan closed in June of that year. "Opium" is burning up the room today.
More Marcus
Marcus Lemonis of "The Profit" on CNBC has more on his mind than just a spin through the D Las Vegas. Lemonis connected with the D co-owner Derek Stevens on Thursday night for a tour of the hotel (which started with a requisite hang at the Longbar), the 3rd Street Stage and a small stretch of Fremont Street — Lemonis seemed especially impressed by a giant $25 casino chip rolling across the FSE light show.
Lemonis has also focused on Zappos Chief Executive Officer and Downtown Project visionary Tony Hseih, ex-Mayor Oscar Goodman and current Mayor Carolyn Goodman, and taken a spin through Caesars Palace. This is all for an unspecified documentary about business in Las Vegas. Anticipating a fall air date.
Center of frivolity
Who was mocking Charles Barkley by leading a chant of "Barkley has no rings!" at Rehab Beach Club at Hard Rock Hotel on Sunday?
Shaquille O'Neal, under his stage persona DJ Diesel.
The 7-foot EDM headliner piloted a DJ set at the beach party, then played a hand of blackjack (using "funny money") in the casino with Sophia and Shante Lewis. O'Neal made a donation to the SagerStrong Foundation, named for the late sports broadcaster Craig Sager, which raises funds and awareness for cancer research and education.
Return of the 'Shark'
Hunter S. Thompson's "Red Shark" is on display Wednesday morning in downtown Las Vegas. Don't get excited, this isn't the actual "Red Shark" made famous in "Fear and Loathing in Las Vegas."
Rather, the 1973 red Chevy Caprice Classic convertible Thompson owned is on display at 10 a.m. Wednesday at the Cannabition — Immersive Cannabis Museum, which opens at the end of the month at Neonopolis.
The vehicle was given to Thompson in 1991, honoring the cherry-red Chevy convertible from the March 1971 odyssey in which Thompson and his attorney Oscar Zeta Acosta drove from Los Angeles to Las Vegas.
Thomson loaned the vehicle to use in the 1998 film "Fear and Loathing in Las Vegas," and used the car for the covers of his books, "Better Than Sex: Confessions of a Political Junkie,"and "Hey Rube: Blood Sport, the Bush Doctrine."
The car is planned for display for six months after Cannabition opens Aug. 30.
Also Wednesday, Thompson's widow, Anita, will be on hand for an hour to meet fans and take photos. Anita and Hunter Thompson married in 2003, two years before his death.
John Katsilometes' column runs daily in the A section. Contact him at jkatsilometes@reviewjournal.com. Follow @johnnykats on Twitter, @JohnnyKats1 on Instagram.