Matt Goss rides the English wave to World Cup semis
Updated July 9, 2018 - 10:32 am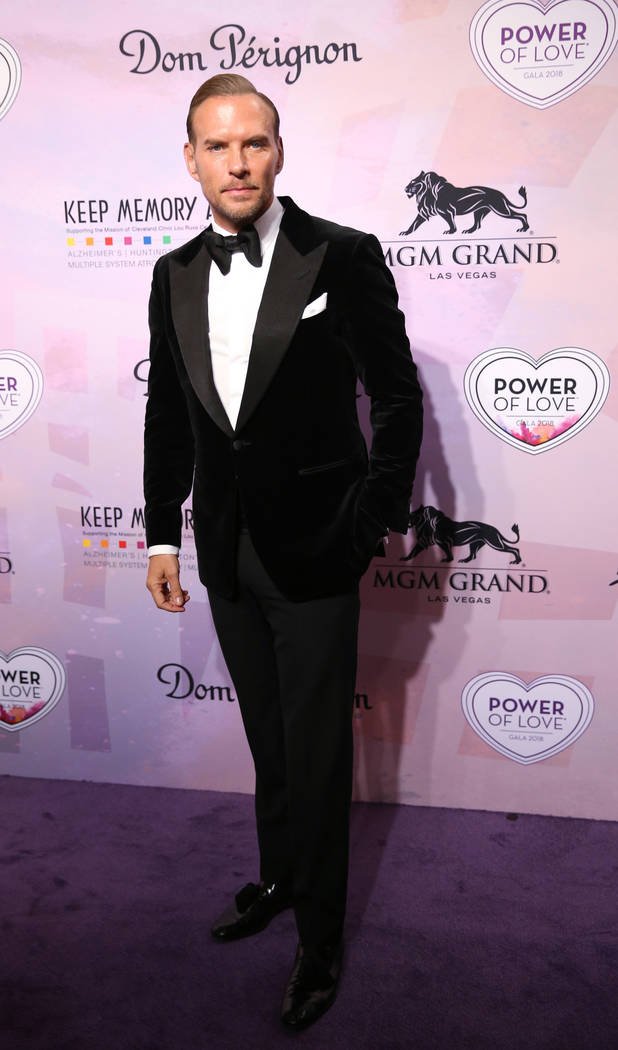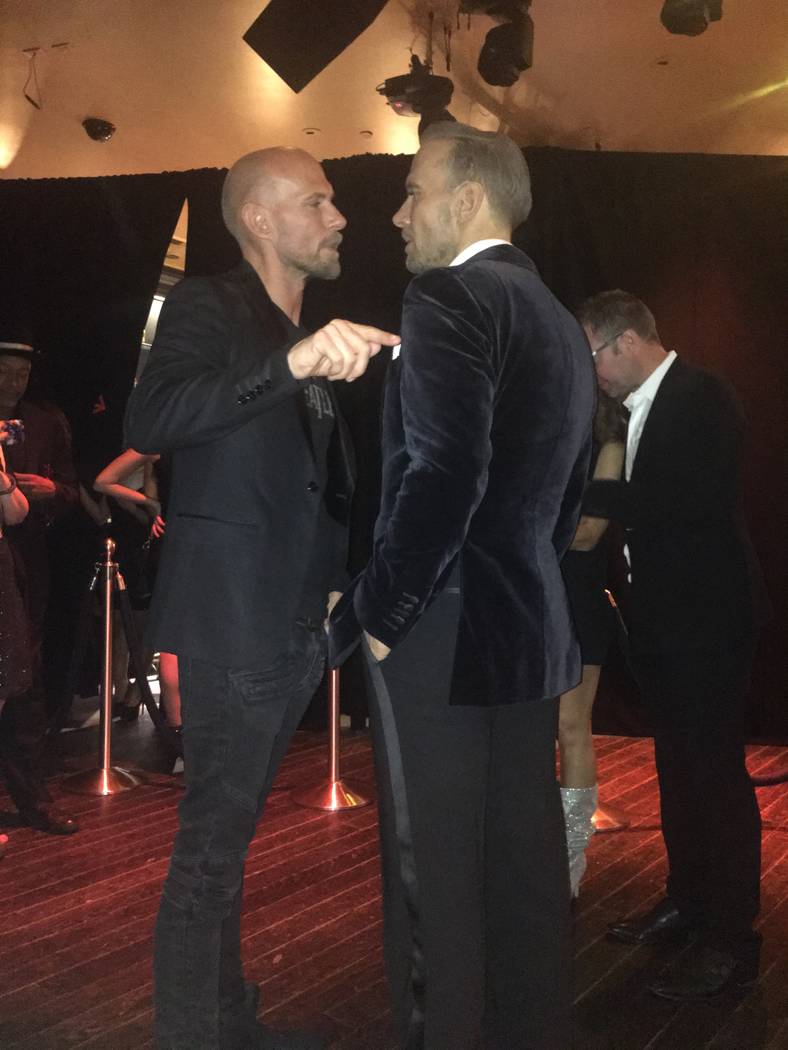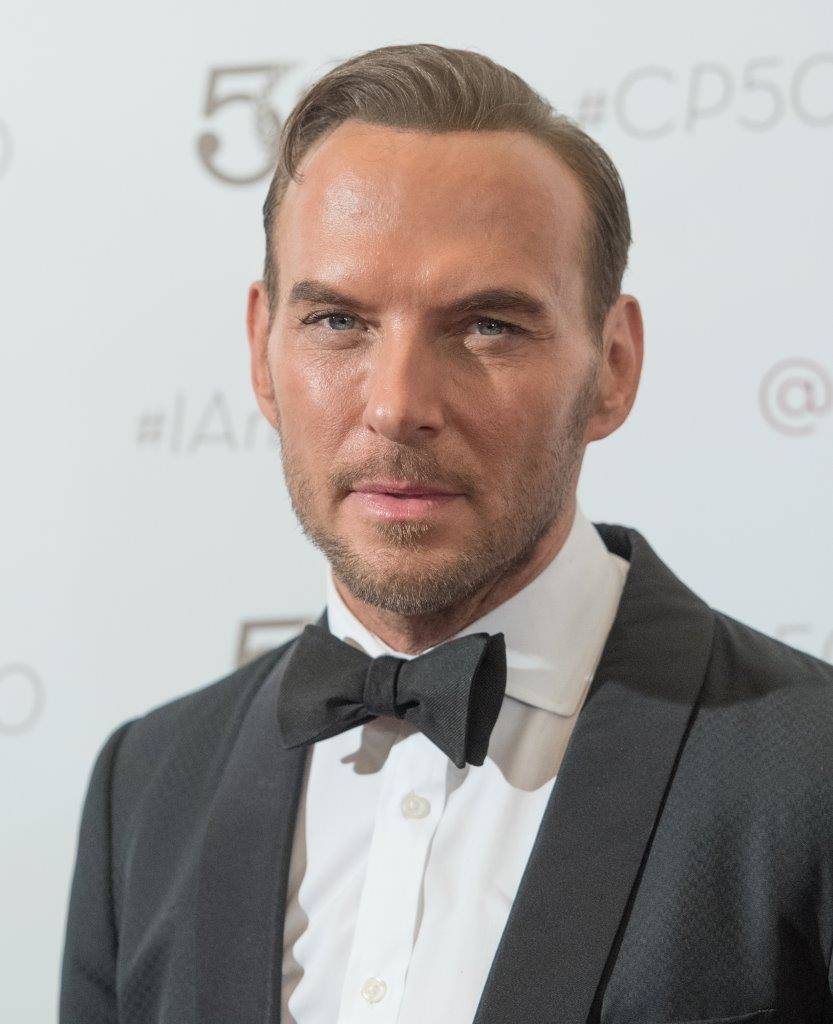 The Kats! Bureau is Lobby Bar at MGM Grand, where Scott Sibella is the hotel's president and chief operating officer.
I reiterate his current position with MGM Grand to help clear up some requisite weirdness that unfolded in the Twitterverse on Friday, where it was rumored Sibella was no longer running the hotel.
But Sibella is still in charge at MGM Grand. This is a fact.
More from this scene, and elsewhere:
Goals for the Gossy
Matt Goss releases his new single, "Red Flares," (my favorite kinda flares) next week. The song, which invokes hip-hop rhythms and vocals uncommon in Goss's previous releases, was recorded this spring at Studio at the Palms.
The song grooves. Or, at least I groove when I listen to it.
Goss is also going freestyle in celebrating his native England's 2-0 World Cup quarterfinal victory over Sweden on Saturday. Goss-Tastic is offering complimentary admission to his show at 1Oak Sunday night for any patron wearing an English jersey, or any of the country's fan gear. Goss also offered this impromptu deal on Friday night.
Goss and a group of friends watched England's victory from Crown & Anchor on East Tropicana Avenue, one of Goss's favorite VegasVille hangs. England's support at Crown & Anchor is shown effectively on Goss's Instagram feed.
Paul vaults
Still getting used to seeing Paul Hobson at SLS Las Vegas. He was appointed general manager as Alex Meruelo and The Meruelo Group took over the hotel this spring.
As GM of Stratosphere, Hobson was one of the executives most interested in the opening of SLS in August 2014. He often bemoaned looking down from his perch across Sahara Avenue at the darkened property that was once the Sahara hotel-casino.
When SLS opened, Hobson directed a congratulatory message displayed on the Strat marquee facing the Strip. As he said at the time, "Ever since the Sahara closed, we have seen a drop-off from walk-in traffic. People need a reason to come to the north end of the Strip, and we have known this for a long time."
Today, Hobson is attempting to ignite business at the resort he once, in fact, looked down on.
Plans of Powers
Golden Tiki and Evel Pie Managing Partner Branden Powers is targeting October opening for his new Pizza restaurant. This hotly anticipated Arts District hangout will take up business at 1212 Main Street, next to Casa Don Juan restaurant, across the street from Rebar.
Powers is also dialing up a tribute to late heavy-metal superstar Vinnie Paul, who died June 22 in Las Vegas.
"I'm planning an on-site memorial for Vinnie," says Powers, hosting an "Evel Live" at his Evel Pie watch party at his restaurant on Fremont East. "Either him painted into a mural, or a bronze bust or statue. He is greatly missed."
Certainly, Paul would have been on the scene at the new yet-unnamed eatery. Powers honored Paul with a shrunken head at Golden Tiki (Paul was especially proud of that tribute), and might the mighty drummer in a mural with his brother, Dimebag Darrell, and such fallen heavy-metal heroes as Ronnie James Dio and Lemmy Kilmister of Motorhead.
Powers' place will also serve as an play station for 1970s pinball machines (especially the famed Kiss machine) and 1980s video games (Dragon's Lair, Joust, Tempest and others).
Powers is also talking of hosting pinball leagues. A righteous move, indeed. We might see all of this action broadcast on "The Ocho."
'Strip Wars'
The Cosmopolitan of Las Vegas' Boulevard Pool is playing a "Star Wars" double feature on Monday as part of its "Dive In Movies" series. At 6 p.m. its "The Force Awakens," followed at 8:30 by "The Last Jedi." The films play on the venue's Strip-facing marquee. Admission is $5 for non-hotel guests (that's you, probably) and admission is free for guests and kids under age 5. The summer-long series continues with "Grease" on July 16.
Zero news on this show …
"The Voice — Neon Dreams," which has snuffed out plans to open at Hard Rock Hotel. The project is, at the moment, comatose. We're awaiting word on a possible venue deal at any of the hotels Base Entertainment has partnered with on the Strip. I understand if it does return, the concept will change and production effects will be largely overhauled.
John Katsilometes' column runs daily in the A section. Contact him at jkatsilometes@reviewjournal.com. Follow @johnnykats on Twitter, @JohnnyKats1 on Instagram.