MGM Resorts: No return of Rock in Rio to the Strip
November 7, 2016 - 12:20 pm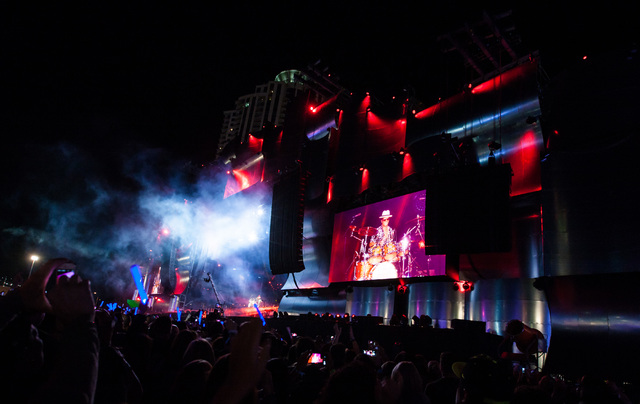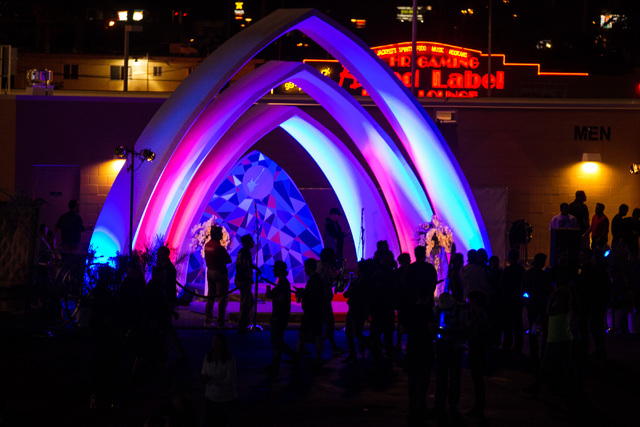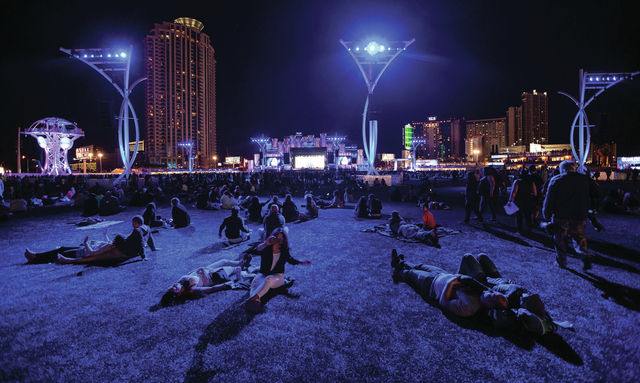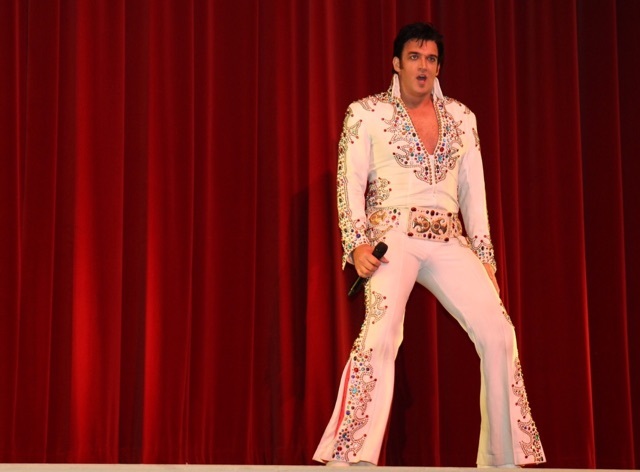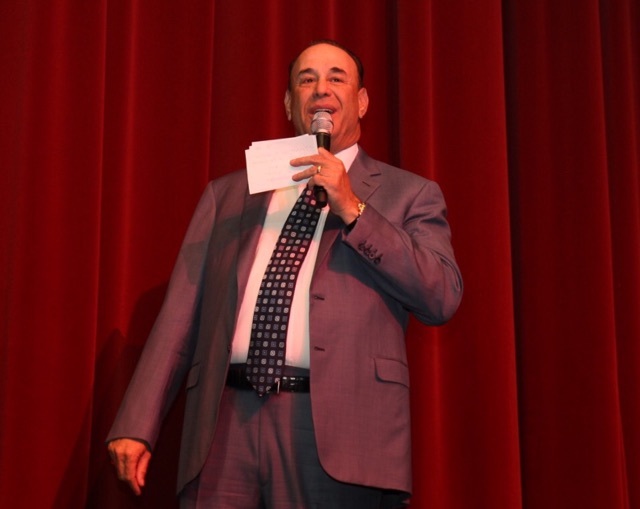 Maybe those speaker stands at Toshiba Plaza at the Park at T-Mobile Arena are a sign.
They look really familiar to anyone who attended the Rock in Rio USA music festival at Las Vegas Resorts Festival Grounds in May 2015. Those same speaker towers loomed over the scene when the plaza opened at the entrance of T-Mobile Arena earlier this year. They actually were pulled from the 50-acre Las Vegas Festival Grounds parcel on the southwest corner of the Strip and Sahara Avenue.
MGM Resorts owns both venues, and given the relocation of the speaker stands, it is apparent that Rock in Rio USA is finished on the Strip. MGM Resorts officials have been working for months with, or attempting to work with, executives in Brazil to return Rock in Rio to Las Vegas next May as scheduled. Several internal deadlines set by MGM brass — including one at the of October — have passed for a definitive announcement about the festival's return.
Chris Baldizan, MGM Resort's senior vice president of entertainment booking and development, said he has not heard anything that gives him confidence festival organizers want to come back. "No Rock in Rio," he said in a text. "We're working on some other things."
Is this really the end of the festival in Vegas? "Until they say otherwise, yes," Baldizan replied.
Rock in Rio played f0r consecutive weekends in its Vegas debut, with such superstars as Metallica, No Doubt, Bruno Mars and Taylor Swift headlining on the main stage. The festival was a staging success with its themed Rock Street faux-neighborhoods and a zip line carrying fans high above the grounds (even though the Ferris wheel was knocked out of commission on the first weekend because of maintenance issues).
But it did not sell nearly as well predicted, drawing only about 140,000 attendees over four nights (328,000 were originally expected). Financial losses were estimated between $24 million and $28 million. Shortfalls are not uncommon for first-year festivals, but industry experts anticipated Rock in Rio's losses to be less than $20 million. The original investment in the festival, including the construction of the Las Vegas Festival Grounds, was $50 million.
What is next at that site is uncertain. MGM Resorts has a giant lot on a famous site, with nothing booked. Whatever happens, they likely will need new speakers.
RANCH HANDS
Jon Taffer of "Bar Rescue" has made St. Jude's Ranch for Children in Boulder City his pet charity project since moving to Vegas three years ago. On Friday, he hosted the organization's 50th anniversary gala at Green Valley Ranch. Performers and supporters included "Master Magician"Lance Burton, Food Network star Vic Vegas, Flamingo Las Vegas headliner Jeff Civillico (seated and recovering from knee surgery on Monday), Excalibur tribute act the Australian Bee Gees, members of Cirque du Soleil, longtime Elvis tribute artist Matt Lewis and Las Vegas performer Jennifer Lier with her send-up of Marilyn Monroe.
During a rare stage appearance, the retired Burton remembered his performance (or lack thereof) at the 16th anniversary gala in 1982. Venerable Las Vegas Sun critic Joe Delaney hosted and welcomed an unbilled Frank Sinatrato the stage. "Frank is never announced. He just shows up," Delaney told Burton, who was 22 and performing as a specialty act with "Folies Bergere" at the time. Delaney offered to push Burton to the slot after Sinatra. "I can't," Burton said. "I have to be at my show." Delaney shrugged, and Burton told Friday's audience, "I was bumped for Frank Sinatra!"
HOLIDAY ACTION
Donny & Marie Osmond will light the Linq promenade tree at 6 p.m. Nov. 19. This year's tree is 30 feet high, quite a lot taller than the trophy the exceedingly proud Donny Osmond claimed for winning "Dancing With the Stars" that he mentions during the duo's show every night.
Downtown, Venetian Sands Showroom headliners Human Nature will serve as grand marshals of the annual Opportunity Village Great Santa Run on Dec. 3 at the Fremont Street Experience. Expect upwards of 10,000 Santa-costumed participants in the fun run, with the requisite appearance by Mayor Carolyn Goodman and (hopefully) her husband, Oscar Goodman. The festivities are at the non-martini hour of 8 a.m., never Goodman's favorite time for public appearances.
Note: This version of the column corrects the date for the Great Santa Run.
John Katsilometes' column runs Saturday, Sunday, Tuesday and Thursday in the A section, and Fridays in Neon. He also hosts "Kats! On The Radio" Wednesdays at 8 p.m. on KUNV 91.5-FM and appears Wednesdays at 11 a.m. with Dayna Roselli on KTNV Channel 13. Contact him at jkatsilometes@reviewjournal.com. Follow @johnnykats on Twitter, @JohnnyKats1 on Instagram.