Mike Tyson is back at MGM Grand; Rio goes, 'Wow'
Updated August 10, 2017 - 11:55 am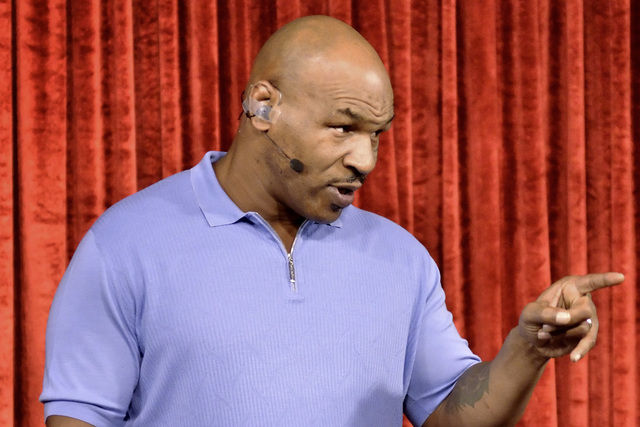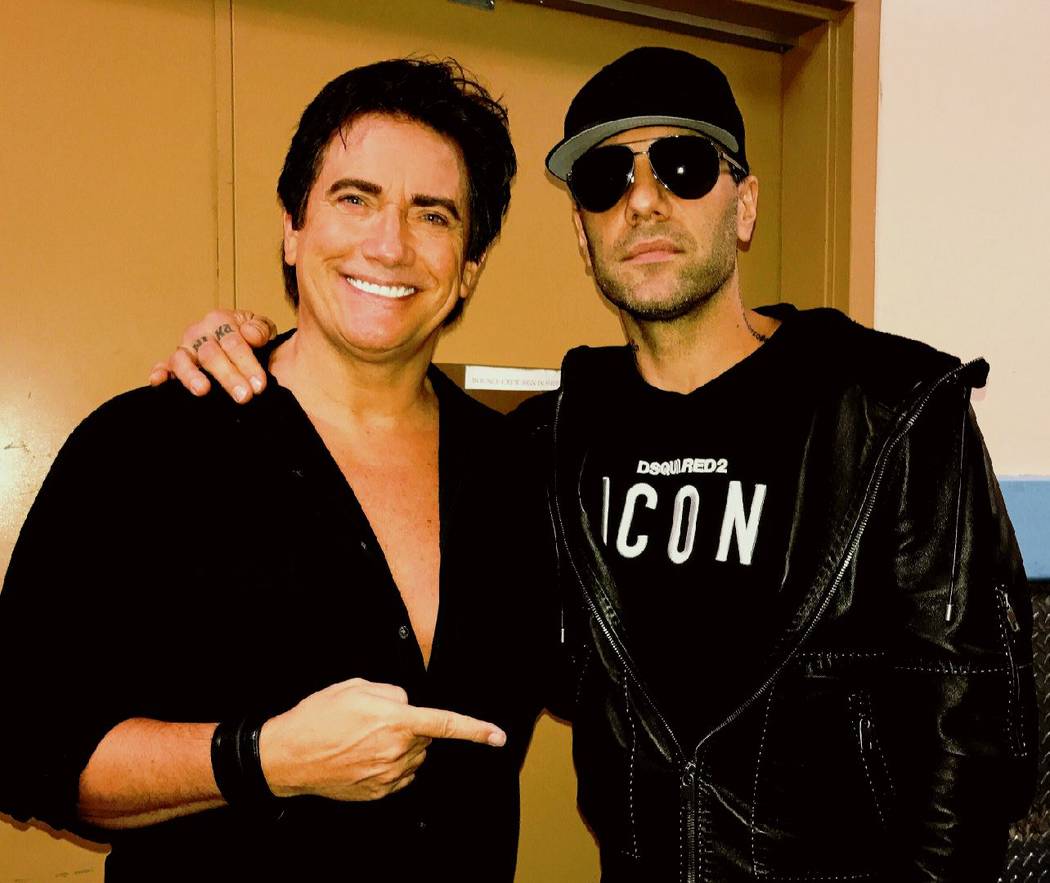 As if in possession of a crystal ball, or even a Magic 8 Ball, I predicted two shows would announce opening dates this summer in VegasVille.
And indeed, both released dates and deets this week.
Mike Tyson's much-speculated-upon sequel to "Undisputed Truth" (aptly titled "Undisputed Truth: Round 2") returns to Brad Garrett's Comedy Club at 10 p.m. Sept. 7. The recounting of Tyson's career tumult and triumphs runs through Nov. 19 on Thursdays, Fridays, Saturdays and Sundays with select "dark dates."
For most of Tyson's opponents, a "dark date" meant fight night.
"This show has just taken off," the former heavyweight champ said in a phone chat Wednesday, "We had to do a sequel, to talk a little more about some of the famous fights I had."
In the new show, Tyson said he'll delve into his victories over Donovan "Razor" Ruddock (memorable for its controversial seventh-round stoppage), Larry Holmes (remembered for Tyson's domination of a heavyweight legend in a fourth-round KO), and Trevor Berbick (remembered as the night Tyson became the youngest heavyweight champ ever at age 20).
Tyson says he'll also revisit his two Evander Holyfield bouts, including the infamous "bite night" at the MGM Grand in June 1997. We'll hear more from Tyson, the fighter and stage star, in the column this weekend.
The aquatic production "Wow" will open Sept. 26 at Rio's former "Rock of Ages" showroom, which was also home to "Duck Commander Musical" for five weeks in 2015 and "MJ Live" and "The Rat Pack is Back" before that.
The spectacle sounds a lot like the legendary water show "Splash" at the Riviera. "Wow" has run for more than 15 years in Israel. Reportedly, the show has been seen by more than 2.5 million people.
"Wow's" director and creator, Hanoch Rosenn, has a history of working on major stage shows and directed "Wonder Woman" star Gal Gadot in her stage debut, "Festigal," in 2008. The circus-style show will have a cast of more than 30 artists and acrobats, including "America's Got Talent" semifinalist Sylvia Sylvia, who can shoot an apple off a person's head — her own.
The Rio theater is being renovated for the second time in three years (the "Duck" folks invested more than $1 million in the venue), adding a giant pool for a show sure to make waves, one way or another.
A Royal Nevadan
As front man and founder of Reckless in Vegas, Michael Shapiro reshapes such classics as "Luck Be a Lady Tonight," "It's Not Usual" and "Everybody Loves Somebody" with a hard-rock edge. RiV, the shorthand term for the band, headlines Myron's Cabaret Jazz at 8 p.m. Saturday. Kelly Clinton-Holmes is the night's guest star.
Shapiro also plays the Bruce Springsteen character in "The World's Greatest Rock Show" at Stratosphere. Away from the stage, Shapiro is a genuine Vegas original. His grandfather, Barney, and father, Lenny, were part-owners of Royal Nevada on the Strip from 1955-'58, when the hotel closed to make room for a little resort called the Stardust.
Shapiro grew up learning to play guitar to Elvis, the Rat Pack, Neil Diamond and Tom Jones.
"I have always felt that the the heart of that music needs to be modern," Shapiro says. "We rock it out."
Shecky's back
Comedy legend Shecky Greene has returned to the scene after breaking his right femur and hip in a fall at the Italian American Club on March 12. He's the guest on Ira David Sternberg's "Talk About Las Vegas With Ira" radio show on KUNV 91.5-FM at 8 p.m. today and again on Aug. 17. The 91-year-old Greene underwent surgery on his broken leg the day after the incident and is now using a walker, but is in fine voice and great spirits.
Who Was Where
Tuesday: Luxor headiner Criss Angel at Gordie Brown's show at Planet Hollywood's Sin City Theater … Sonny Charles, of the legendary Vegas lounge act The Checkmates and Pia Zadora at the Peter Frampton/Steve Miller Band doubleheader at the Colosseum at Caesars Palace (Charles was a member of Miller's band for seven years ending in 2014; he is guest star with Zadora at Pia's Place at Piero's Italian Restaurant) … Sin City Theater magician Murray SawChuck at David Copperfield's show at MGM Grand.
John Katsilometes' column runs daily in the A section. Contact him at jkatsilometes@reviewjournal.com. Follow @johnnykats on Twitter, @JohnnyKats1 on Instagram.