New candy shop hits 'Pawn Stars' fave Chumlee's sweet spot
Updated November 28, 2017 - 4:08 pm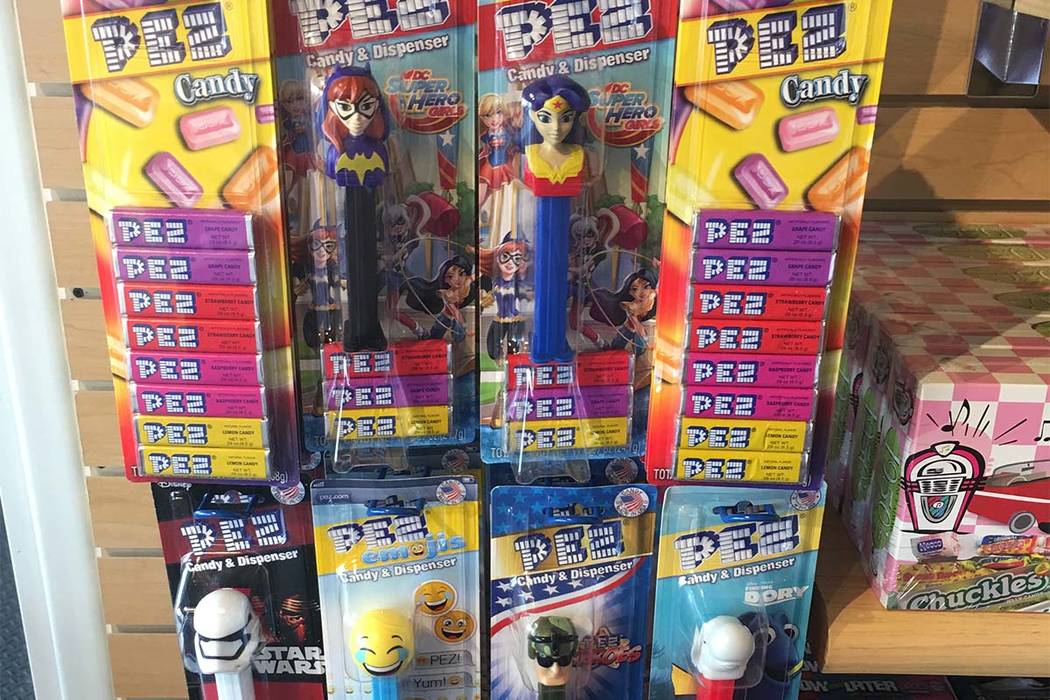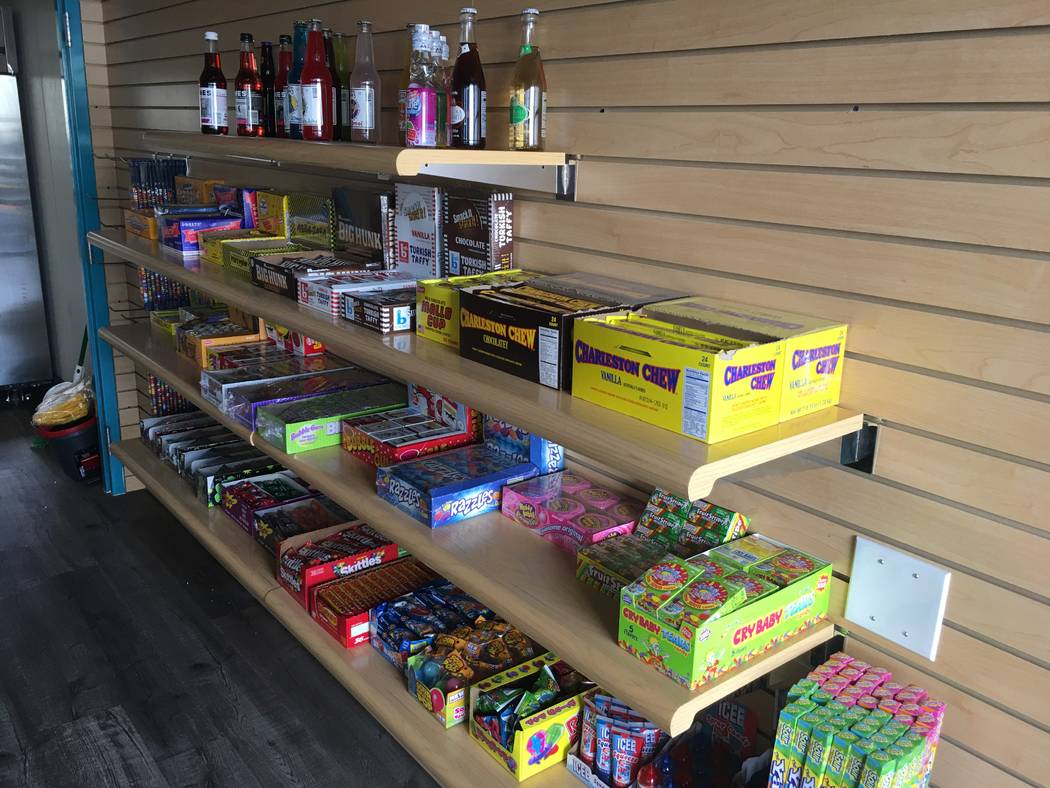 Chumlee is expanding his "Pawn Stars" empire, one Pez dispenser at a time.
"I wanted to start a candy shop, and here we are," says Austin Russell, blessed with the nickname of Chumlee, a favorite figure on History's "Pawn Stars." "My brother and I wanted to do something fun, and candy is fun."
Thus, Chumlee's Candy on the Boulevard, the new store on the lower level of Pawn Plaza, just south of Gold and Silver Pawn at 725 S. Las Vegas Blvd., opens Monday morning. The venture fits in the ongoing efforts of "Pawn Stars" principals, particularly the show's visionary, Rick Harrison, and his son Corey Harrison, to be prepared for the inevitable end of the cable-channel phenomenon. The show premiered in 2009.
"We're in down time now. It looks like we'll be getting another season, but you never know how it's going to go," Chumlee says, acknowledging that History has yet to commit to a 14th season. "Most likely we'd start taping again in September, if we do come back. But we need to see what History wants to do."
Chumlee then slips into third-person reference when framing the show's history, and his future.
"Let's face it, it's been 13 seasons now. 460 episodes," says the 34-year-old TV star and entrepreneur. "It's time to acknowledge the fact that Chumlee might be able to open up his own business by now."
For day-to-day operations, Chumlee has handed the keys to this family business to his brother Sage Russell, an upstart store operator who turns 21 next month. The shop's tight space is stocked with stacks of taffy, famous candy bars, bubble gum, flavored sodas, and such classic goodies as Lucky Lights candy cigarettes, Dots gum drops and Runts crunchy candies.
Chumlee says the store will tap into the mass of visitors to Pawn Plaza, which draws up to 5,000 visitors a day during the "Pawn Stars" recording season. The candy store is next to Rick's Rollin' Smoke Barbecue and Tavern, operated by Rick Harrison. The space was originally occupied by Pawn Donut & Coffee, which closed in August.
Those dining on the deck outside are seated just a few feet away from Chumlee's taffy emporium.
"You can walk in, buy something put it in your bag or purse and head out," he says. Down the line, he hopes to add "Pawn Stars"-branded items. "We could have something like Rick's Gold Bars — chocolate bars — or Chumlee Lollipops. 'Everyone wants to lick Chumlee!' "
Of course.
As he straightens the shelves, Chumlee grabs a box marked Bean Boozled, an assortment of jelly beans where the colors mask some very gross flavors. Among those colors and flavors: White is either coconut. or spoiled milk. Brown is chocolate pudding, or dog food.
"If you're really feeling brave," he says, "you can take an orange, either peach or barf."
Chumlee plucks two green beans from the box. One is juicy pear. The other is booger. "Wanna play?" asks Chumlee, who always up for a game.
We bite into the candy. "I got juicy pear!" he smiles. "What'd you get?"
"The other one."
At that, Chumlee just laughs. "I was born lucky! What can I say?"
John Katsilometes' column runs daily in the A section, and Fridays in Neon. He also hosts "Kats! On The Radio" Wednesdays at 8 p.m. on KUNV 91.5-FM and appears Wednesdays at 11 a.m. with Dayna Roselli on KTNV Channel 13. Contact him at jkatsilometes@reviewjournal.com. Follow @johnnykats on Twitter, @JohnnyKats1 on Instagram.