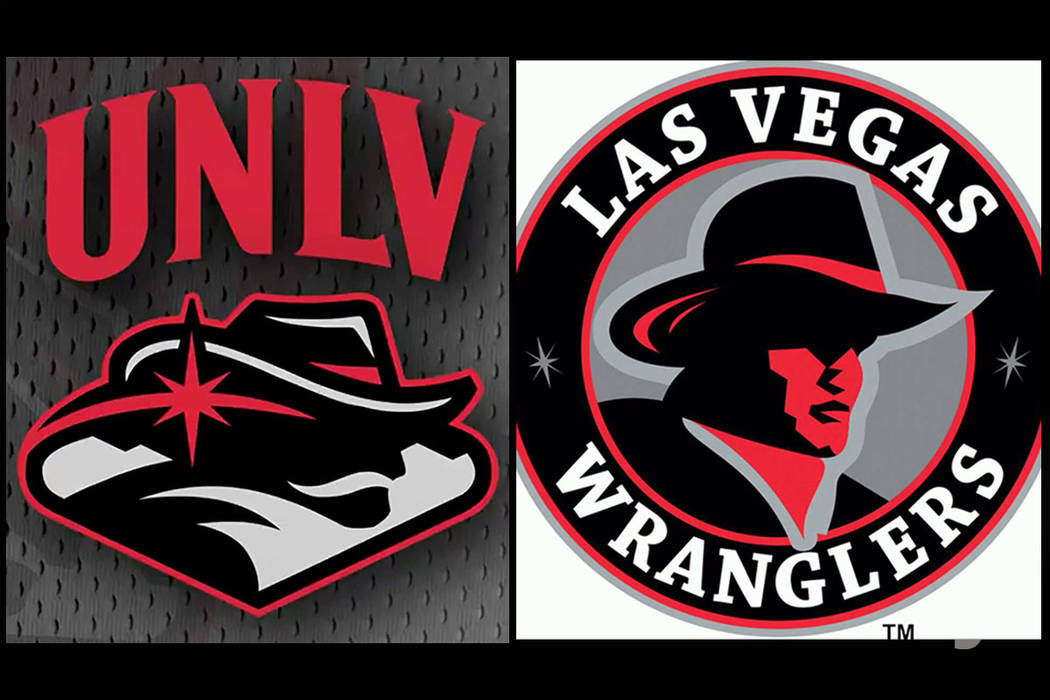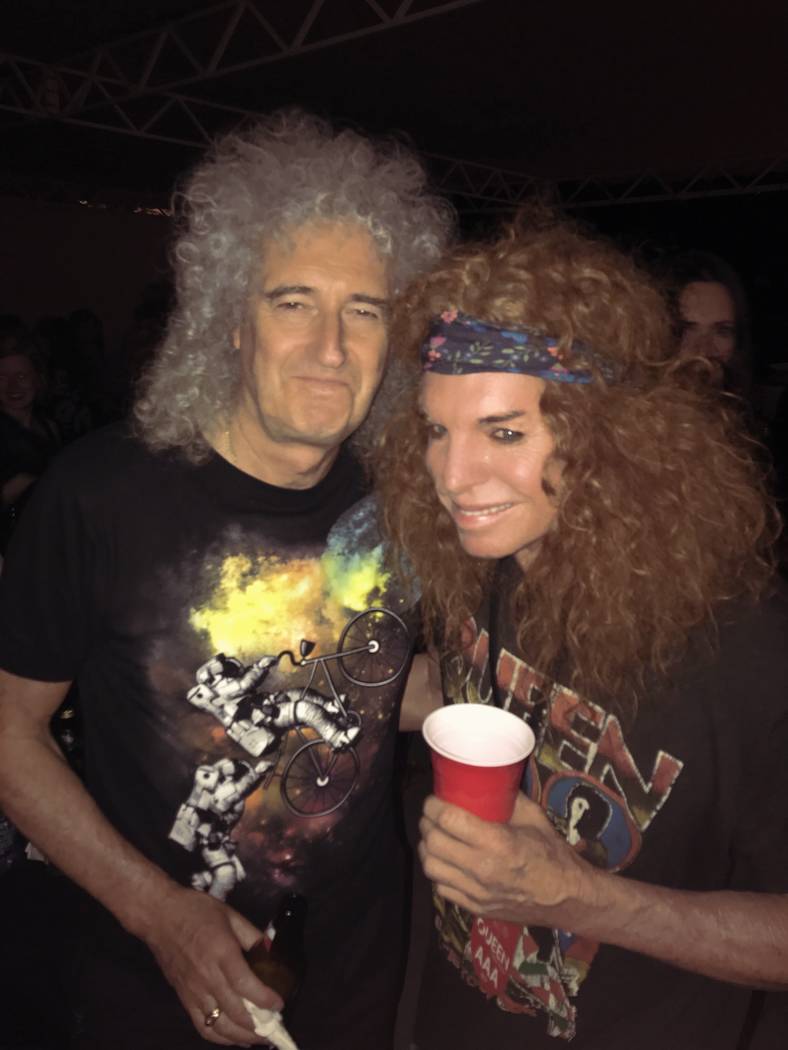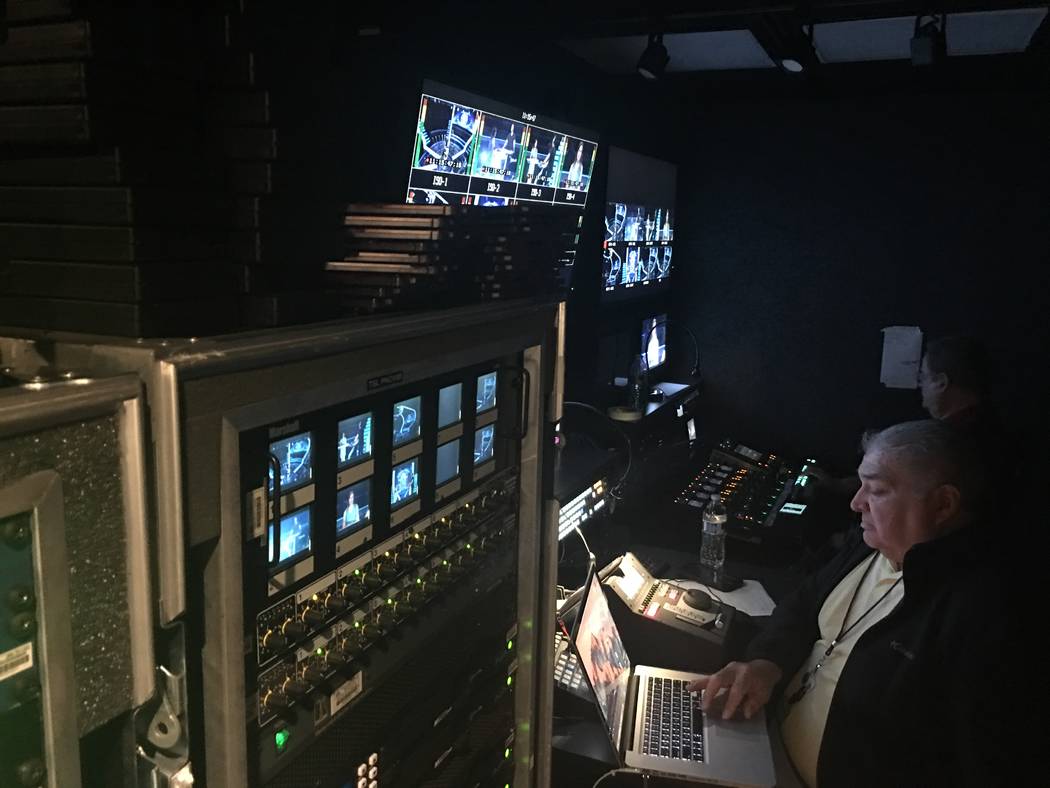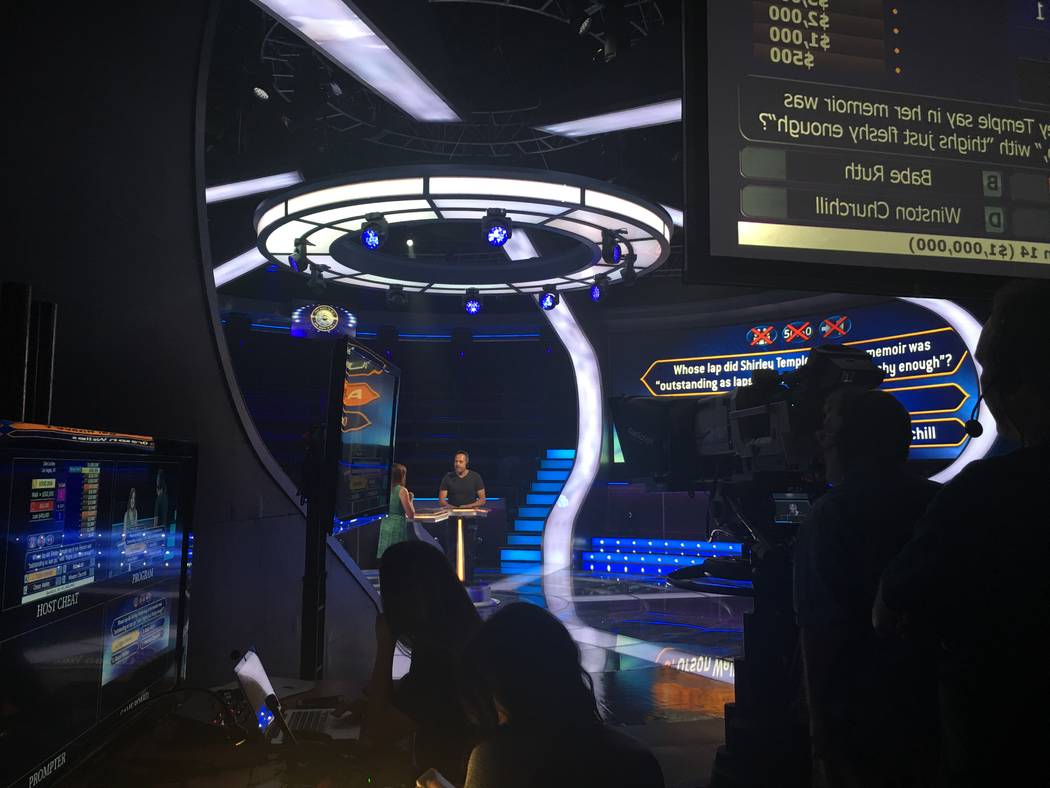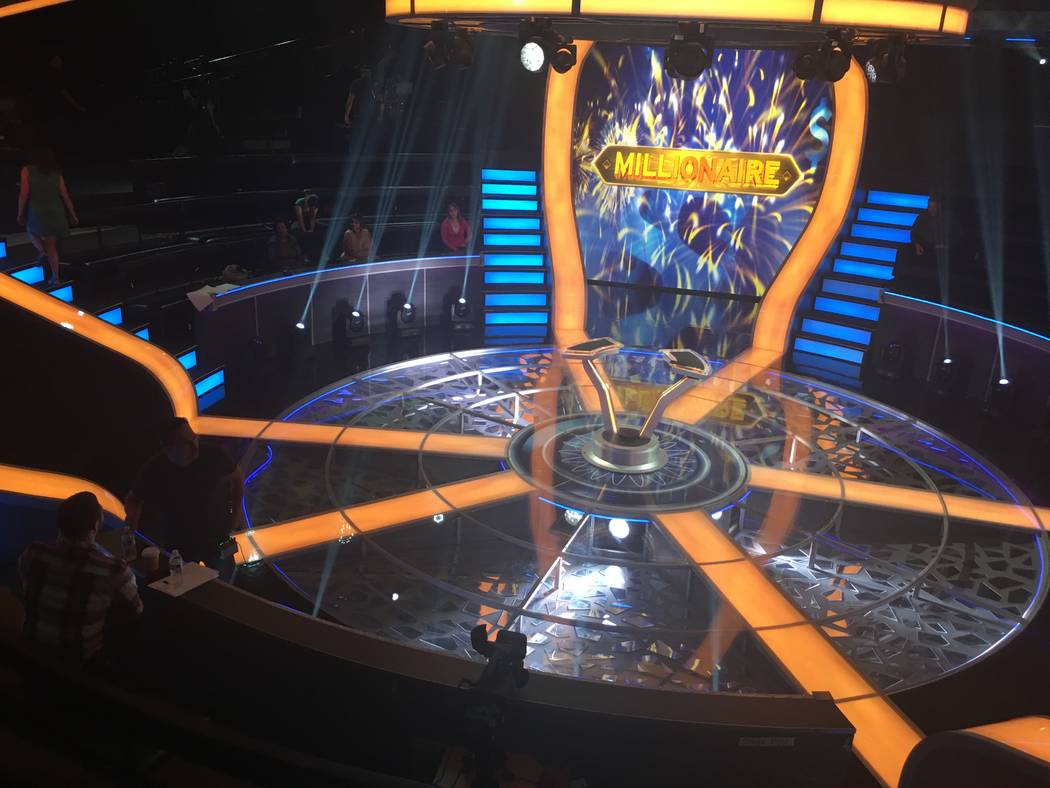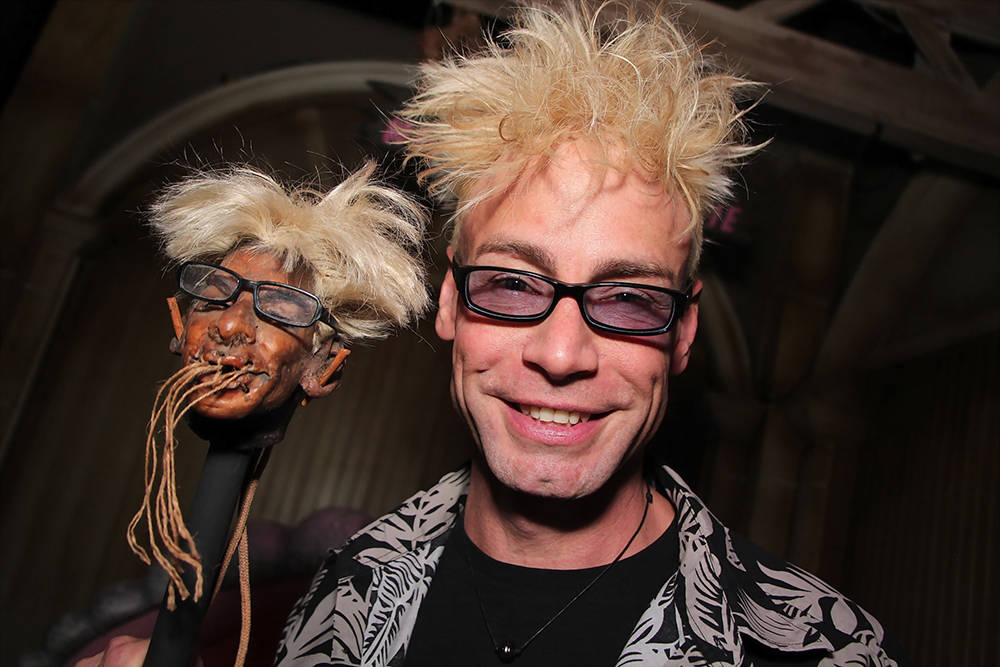 Veteran Vegas radio personality Jim Tofte responded to my catty (or Katty) dig at the new UNLV spirit logo on Facebook on Wednesday. I had posted that I finally figured out what I was looking at, and even discovered the subliminally hidden $50,000 receipt for the artwork.
Tofte mentioned that the new Rebel image, where the profile image of a cowboy in front of mountains looks a lot like the Las Vegas Wranglers' logo from around the 2010-2011 season.
"This was bad when the Wranglers used this logo the first time," Tofte wrote. Former Wranglers President Billy Johnson cut in with, "Yeah, but we got ours for about $50,000 less – so as a value proposition …" And Tofte added, "And by bad, I meant good!"
Finally, from Johnson, "How '80s of you." But there is a similarity in the two logos; compare and discuss.
Bruno Mars lights up conference
It was a Cisco Inferno for Bruno Mars at T-Mobile Arena on Wednesday night.
The recurring headliner at The Park Theater rocked a show you probably didn't know about until, well, now. He was the hired gun for the Cisco Live conference's customer appreciation party. The concert was the highlight of the four-day conference sponsored by technology conglomerate Cisco Systems of San Jose, Calif.
A well-informed source says Mars commanded between $1.5 million and $2 million for the appearance (gratuities not included).
Front and center for the @BrunoMars concert at the #CLUS CAE! https://t.co/N3nviIpVO5

— Paul Giblin (@dreamlessod) June 29, 2017
Cisco Live was held at Mandalay Bay Convention Center and MGM Grand and wrapped Thursday. The event lured thousands of technology innovators among the company's nearly 72,000 employees, who attended a series of educational sessions designed to spur professional growth.
Mars' educational session consisted of tearing the place apart with a full concert that showcased "24K Magic," "Uptown Funk" and "Billionaire." T-Mobile was packed, and the arena lit up with illuminated XXIV baseball hats handed out to attendees. Mars, who still performs a terrific Elvis impression (when he was age 5, he played "Little Elvis" in "Honeymoon in Vegas") returns to Park Theater on Sept. 2-3.
Men on the Strip
Jeff Timmons' "Men of the Strip" male revue has landed admirably in the middle of the Strip, booking a half-dozen shows at Hard Rock Live throughout July. The production had been moving to a summer opening at Tropicana's Havana Room until that deal unraveled three weeks ago.
The show's choreographer remains the Emmy-winning Glenn Douglas Packard (who has worked with Michael Jackson, Pink and Usher, among others), The show is backed by Timmons and Daniel Kouretas of Kouretas Entertainment Group of Las Vegas. General-admission tickets are $50, with $100 VIP seats offered.
Timmons has said he plans to sing and host the performances, and is also reportedly developing projects this summer with 98 Degrees.
Shooting range
A full-fledged TV recording fortress, Caesars Entertainment Studios is on now on line with the taping of the upcoming season of ABC's "Who Wants to Be a Millionaire." The structure stands on the corner of Koval Lane and Flamingo Road, just behind Bally's. The studios' tented exterior belies the high level of technology inside. The video center covers nearly 50,000 square feet and are loaded with the facilities and equipment required to stage full TV series.
"These studios allow us to book productions in advance, it has a great infrastructure and setup and rivals any production facilities in Los Angeles," Caesars Entertainment Senior Vice President of Marketing and Entertainment Jason Gastwirth said during a tour of the complex on Thursday morning. "We can have game shows, like 'Millionaire,' which are large enough to support sitcoms or TV shows where you want to shoot everything in one place."
The Caesars Studios sound stage can host full-length movies and concerts and even sporting events (including combat sports and, possibly, beer pong tournaments).
This project has potential; one idea I hear frequently around VegasVille is for regular talk show centered on the city's entertainment community. That would work in the new studio annex, and Caesars does employ a multitude of entertainers.
He will rock you
Groundbreaking prop comic and Luxor headliner Carrot Top (real name of Scott Thompson, at least in my contacts) is tight with Queen and Adam Lambert, especially drummer Roger Taylor. Four years ago, Topper dropped in on Taylor's home in London while on a European vacation.
Saturday night, they reunited backstage after Queen's blazing concert at T-Mobile, and C.T. also ventured to the band's next show on Tuesday night at Hollywood Bowl in L.A.
Topper posted video on Instagram from the stage at Hollywood Bowl, and hit Rainbow Bar & Grill on Sunset Strip with the band afterward.
"There are not that many bands left that are truly legendary," Topper said. "It s an honor to witness them live, and Adam Lambert fills some pretty big shoes."
The 'Game' is on
"The Miss Behave Game Show," which rolled through Anthony Cools' room at Paris Las Vegas on Dec. 11-13, is moving to the Strip at the 200-seat Back Room at Bally's on July 7 (formerly the Liaison nightclub space). Comic actress Amy Saunders is back as the show's sardonic host, assisted by the glamorous/androgynous assistant, Harriet.
As it showed in its December showcase, "Miss Behave" splits the audience into two sections marked "iPhones" and "Others." The two sides compete in wild and weird contests such as "The Age Lottery," counting down the audience members until the oldest person is left standing. Also in play: A live Shazam app competition, and a contest announced with, "Who in this room doesn't have health insurance?" The festivities end with an energetic plastic-ball fight.
The show has an "Absinthe" flair, understandably, as it was developed by Spiegelworld execs Julie Richardson and David Foster. "Game" time is 8 p.m. Wednesdays through Sundays.
Tubular Murray
Murray Sawchuck filled The Cabaret at Planet Hollywood on Wednesday night, an unusual course of events as Sawchuck headlines across the way at Sin City Theater. In a not-insignificant development, Sawchuck has signed for another year to perform his family friendly, 4 p.m. production.
The longtime Vegas comic magician also marked his 100,000th YouTube subscriber, which he achieved in January. Sawchuck joined in the ceremony by his producing partner and YouTube mavericks Seth Leach and famed video prankster Dennis Roady ("Natural Born Pranksters"), and also his onstage sidekicks Doug "Lefty" Leferovich and April Leopardi.
Thursday afternoon, Sawchuck and Roady were back it it, recording a new set of prank videos at Planet Hollywood.
John Katsilometes' column runs daily in the A section. Contact him at jkatsilometes@reviewjournal.com. Follow @johnnykats on Twitter, @JohnnyKats1 on Instagram.