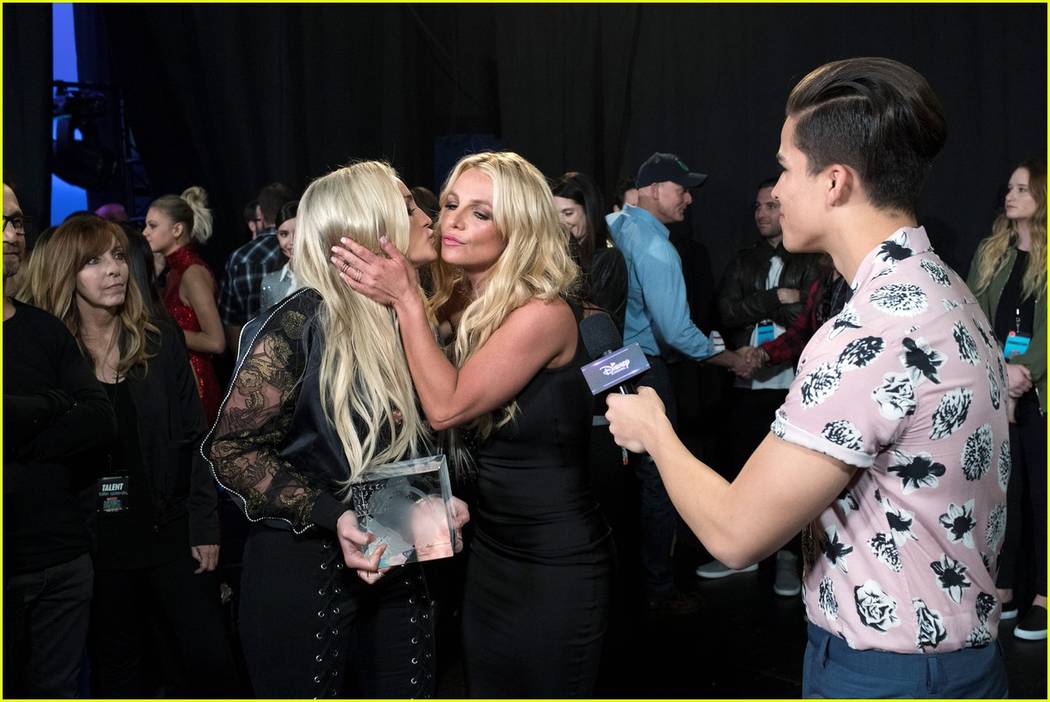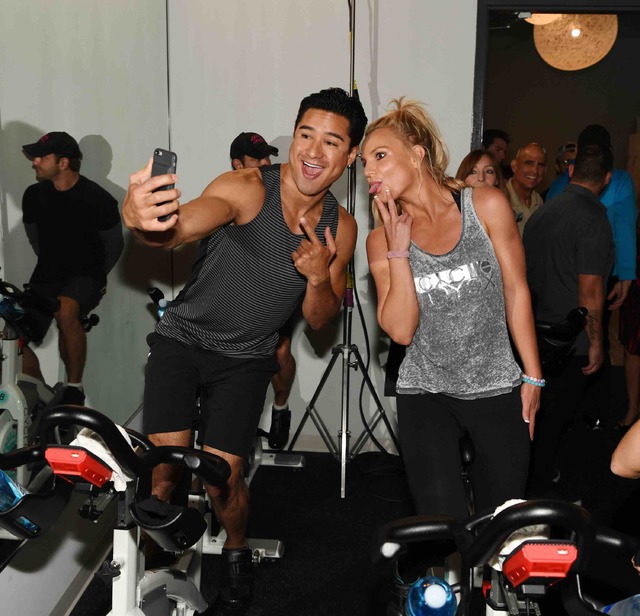 A sweep of the scene, where we encounter an interplanetary reference — actually, two of them — on the streets of VegasVille.
Spears and 'Alien'
The title of one of Britney Spears' hits was also the chief noun in what is, so far, the Denial of the Year in the Kats! column.
The reference arrived from Spears' Las Vegas manager, Larry Rudolph. He was tamping down reports from British gossip pub OK magazine that Spears had married her boyfriend, 23-year-old fitness model Sam Asghari, during a recent vacation in Hawaii.
The same cover story also strongly implied that Spears was expecting her third child.
At that Rudolph said, "All bogus, including the reports of her having a three-headed alien baby."
Coincidentally, on Friday night at the Joint, I encountered an actual, life-size alien at Hard Rock Hotel's Center Bar. A couple were toting the creature around and were even dancing with him/her/it to the DJ stylings of Lydia Ansel. It's a small world, or in this case, universe.
Goodman speaks
Oscar Goodman is set to again headline his favorite haunt — the speakeasy room at Oscar's Beef Booze & Broads at the Plaza — on June 15. The topic of the moment in the upcoming Oscar's Dinner Series is "Lying Cops and Dirty Prosecutors," which sounds something like a pair bands for next year's Las Rageous festival.
The dinner starts at 6:30 p.m., with Goodman beginning his talk at about 8. A full menu is provided, and these nights are always a treat. Goodman often strays from the assigned topic during the Q&A sessions, and that's when things get interesting.
Cain at LVA
The city's ubiquitous Rock and Roll Hall of Famer and column frequenter Jonathan Cain of Journey has planned a Las Vegas Academy on Wednesday morning. A graduate of the Chicago Conservatory of Music and terrific multi-instrumentalist (keyboard his primary weapon), Cain will perform and also take part in a Q&A with the students. Cain is also a great storyteller, spinning fanciful yarns about the development of "Faithfully" and "Don't Stop Believin'," among other Journey classics.
Vince of downtown
Motley Crue frontman Vince Neil is headlining the "Rock The Street" series of free concerts Memorial Day Weekend. The event is to be held on the new Third Street Concert Venue outside Downtown Grand, which is hosting the shindig.
On May 27, marking the 30th anniversary of the seminal rock classic "Girls, Girls, Girls," Neil will uncork the litany of familiar Motley Crue hits. The opener is Todd Kerns & The Anti-Stars. On May 28, it's a tribute triumvirate of Pyromania, Trinity and Faux Fighters playing the hits of Def Leppard, Journey, Styx, Foo Fighters and Foreigner.
John Katsilometes' column runs daily in the A section. Contact him at jkatsilometes@reviewjournal.com. Follow @johnnykats on Twitter, @JohnnyKats1 on Instagram.