Not yet dead: The Amazing Johnathan turns 58
September 9, 2016 - 8:26 pm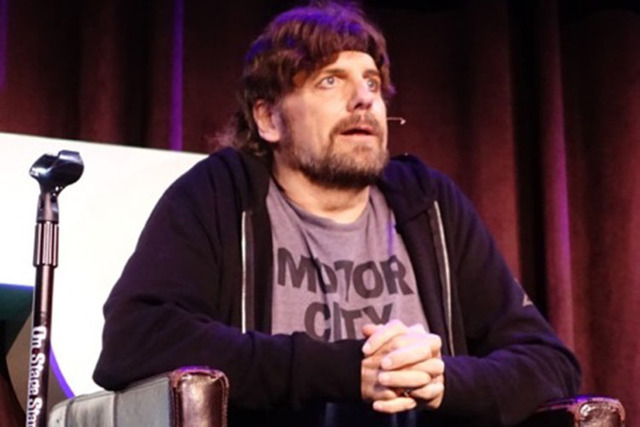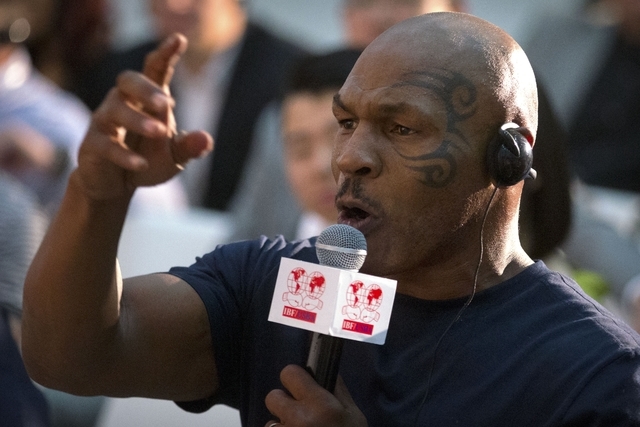 During a reunion show back in January at Baobab Stage Theater at Town Square, Psychic Tanya (as portrayed by Penny Wiggins) turned to The Amazing Johnathan and said, "Weren't you supposed to be dead two years ago?"
He was, but isn't. A.J., as he is known in shorthand, has survived a degenerative heart condition that his doctors said would cost him his life by now. He was told as much in December 2013; he performed what was to be his stage finale in a series of shows from June 30-July 1, 2014 at the Magic Castle in L.A. In November 2014, he told an audience during Andy Walmsley's "ENTSpeaks" celebrity speaking series at Inspire Theater that he had less than a year to live.
A great comic magician who headlined Golden Nugget, Riviera, Sahara and Harmon Theater on the Strip, A.J. has cardiomyopathy, a degenerative weakening of the heart muscle. The condition sapped his strength and led to a startling (especially for him) 50-pound weight loss. Circulation to his extremities became compromised and he lost a couple of toes on his right foot simply pulling off a sock at his Las Vegas home.
On Friday, he marked his 58th birthday, celebrating with his wife, Anastasia Synn, in the Riviera Maya on Mexico's Yucatan Peninsula. "The doctors say to keep doing what I'm doing," he said a few weeks earlier. "But they don't know what I've been doing."
On Friday, A.J. said, "I'm just going about my life as usual and doctors don't know (anything)." Up next is a date at Foxwoods Casino Resort in Connecticut on Jan. 12, a hotel operated by longtime Vegas resort executive Felix Rappaport, who ran Luxor, Mirage and Excalibur before heading back east. On Jan. 13, Johnathan is headlining the Wilbur Theatre in Boston. These dates are mere tests to see if a full-scale return to performing is in the offing. "It's just to see if I can handle it," says a man who seems not yet finished with performing magic.
TYSON AS THESPIAN
Having returned to the stage before a requisite sell-out at Brad Garrett's Comedy Club at MGM Grand on Thursday night, Mike Tysonmentioned a movie title to look out for: "Soul Business," which he was filming in Canada last week. The film is directed by Gabriela Tagliavini ("Without Men," "Perfect Lover," "Ladies Nights" among her past projects).
And in the audience Thursday: Boxing champ Zab Judah and rapper Eric B. of the late-80's hip-hop act Eric B. & Rakim.It was quite the power scene.
LEWIS AND THE SELFIE
Friday afternoon I visited Jerry Lewis, who lives in the neighborhood and had a couple of hours free to chat. He's in a busy stretch at the moment. Over the next couple of weeks he's appearing at Criss Angel'sH.E.L.P. (Heal Every Life Possible) charity event Monday at Luxor, hosting the Las Vegas premiere of "Max Rose" at Regal Cinemas Village Square on Sept. 23., and appearing at South Point Showroom from Sept. 30-Oct. 2.
Near the end of our time together, we took some photos, and I flipped my phone around and asked if he'd ever posed for a selfie – Jerry's daughter, Danielle, is pretty adept at taking these shots.
"You should write an article about how people don't ask for autographs anymore," Lewis said. "Really, in the last six months I have been in masses of people. It used to be, everyone is asking for autographs. Now it's all selfies. They have replaced the autograph." Selfies are the new signature, and to mark the moment, we snapped one.
INTENSE FLAV ACTION
During the post-show hang in Tyson's dressing room, Eric B. remarked that a person who should have a residency show is Flavor Flav. This is because Flav is seen everywhere around town and invariably draws a crowd. He's to appear from 4 p.m.-6 p.m. Sunday (according to his ever-present clock) at Rockhouse Las Vegas at the Venetian's Grand Canal Shoppes.
He's serving his signature fried chicken and signing copies of his book, "Flavor Flav: The Icon, The Memoir."
HEY 19
If the latest series of show closings has you blue, know that the Vegas entertainment scene does work in cycles. When shows shut down, there is a long line of productions and entertainers awaiting to step up. Red Mercury Entertainment of Las Vegas, for instance, is currently reviewing or in discussions with a total of 19 prospective shows being pitched for Las Vegas.
The company is still running the entertainment venues and ticketing operations at Westgate Las Vegas and Stratosphere, and remains an equity partner in the Jennifer Lopez, Lionel Richie and Britney Spears productions in Axis theater at Planet Hollywood.
Also, by the end of January, Red Mercury plans to finish off a food court next to Fatburger on the Strip and Harmon Avenue that will be anchored by El Dorado Express (an offshoot of the popular 24-hour hang El Dorado Cantina) and a Coffee Bean & Tea Leaf. This is an example of diversifying the business model, which is how Red Mercury turns a profit in these fickle times.
John Katsilometes' column runs Saturday, Sunday, Tuesday and Thursday in the A section, and Fridays in Neon. He also hosts "Kats! On The Radio" Wednesdays at 8 p.m. on KUNV 91.5-FM and appears Wednesdays at 11 a.m. with Dayna Roselli on KTNV Channel 13. Contact him at jkatsilometes@reviewjournal.com. Follow @johnnykats on Twitter, @JohnnyKats1 on Instagram.