On The Record has a date with Lady Gaga for opening party
Updated November 30, 2018 - 8:08 am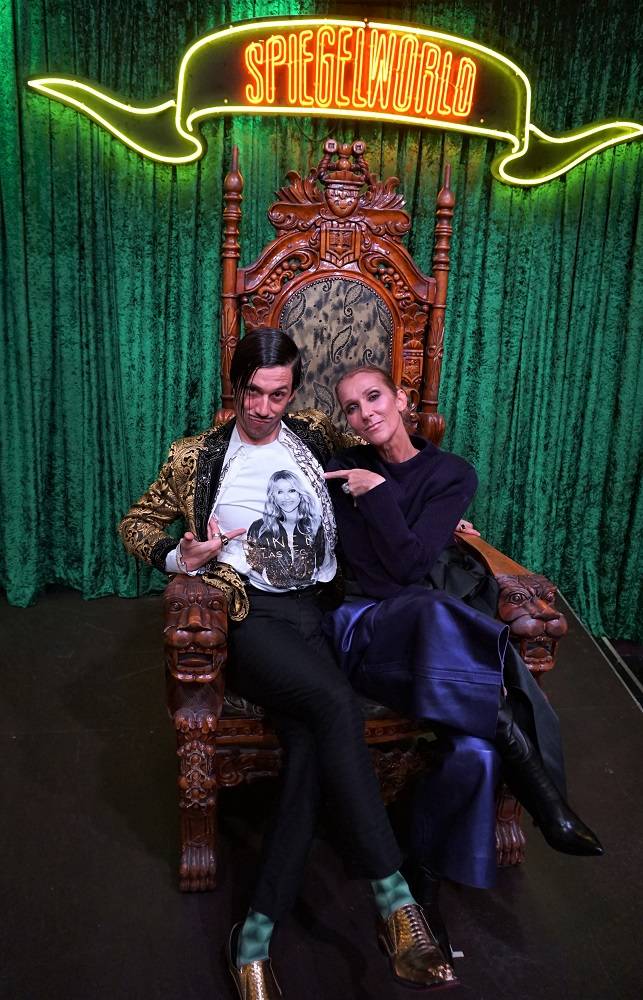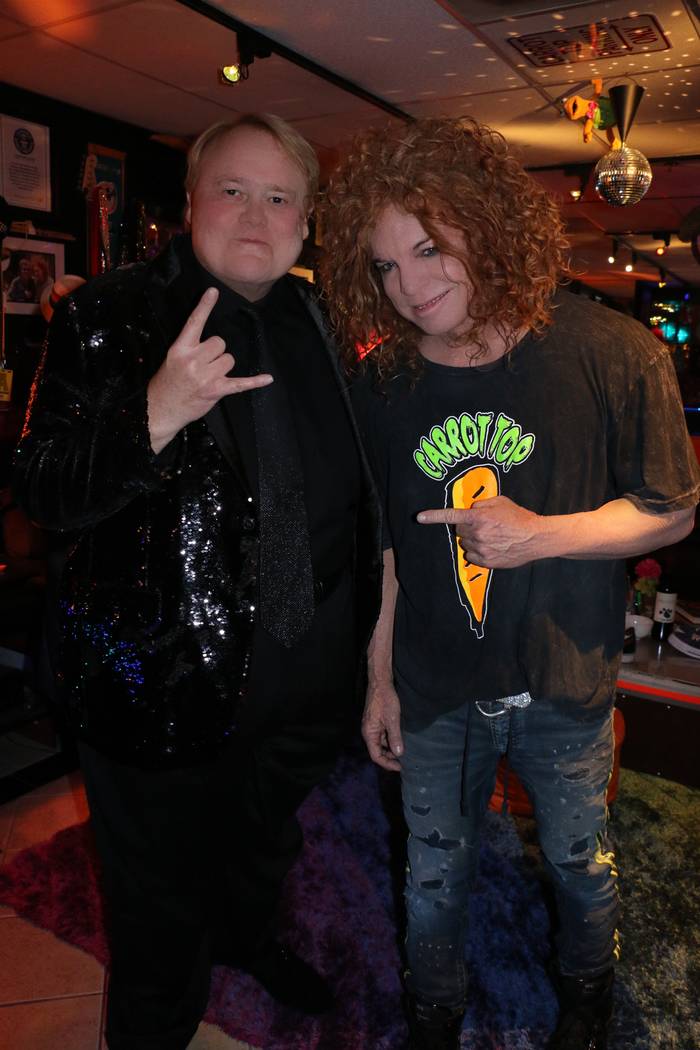 On The Record is reinforcing the importance of location, location, location in the value of real estate.
OTR is indeed in the center of the action on the Strip. The nightclub operated by L.A. twins Mark and Jonnie Houston will celebrate its grand opening at Park MGM on Dec. 28 with the after-party for Lady Gaga's premiere of "Enigma" at neighboring Park Theater.
The parties continue with the official Jon Jones UFC bout after-party on Dec. 29, a New Year's Eve event and the debut of OTR Wednesdays (the club's weekly industry party) on Jan. 2.
Gaga's residency is a hot-selling, much-hyped event at The Park Theater (those who have seen her early production images on her cell phone have been blown away). The Jones-Alex Gustafsson bout is especially electric, coming five years after Jones won a unanimous decision over Gustafsson in a wild fight at Air Canada Centre in Toronto.
An unbilled guest will help the club ring in the new year. Of course, this is a high-end experience. The club's New Year's Eve table packages range from $1,500 to $5,000.
OTR Wednesdays are more typical of the regular nightlife scene at the club. The Houston brothers are promoting Roy Choi's Best Friend restaurant, and the club's speakeasy atmosphere and craft cocktails. Vegas hospitality employees with proper ID are admitted free, and offered drink specials and other "exclusive" deals.
The 11,000-square-foot, three-room club is home to a real vinyl record store, a double-decker bus doubling as a DJ booth, a patio bar, unmarked karaoke rooms and a Vinyl Parlor listening room. On The Record will be open Wednesdays, Fridays and Saturday nights from 10:30 p.m. to 4 a.m.
The stylishly attired, 39-year-old Houston brothers have already taken to Vegas (they were all over the VIP opening of NoMad Restaurant at The Park MGM this month) and are sure to be lightning rods for attention.
Louie makes a splash
A lunchtime confab Tuesday turned into one a delicious unbilled doubleheader at Luxor on Wednesday.
Louie Anderson and Carrot Top dined at Veranda at Four Seasons, and during that chat Anderson said it could be great to introduce Topper sometime.
That time was Wednesday night.
Anderson was brought to the stage by Topper's regular opener, Rob Sherwood, who said he was "under the weather" and was bringing out "someone who has only done this two, maybe three times, stand-up."
The crowd went nuts when Anderson took the stage. "He's a great comic, and even a greater person," Anderson said of Carrot Top, adding, "I've seen his show 10 times, or five, or three or two or one … "
"We wanted to make it like the old days, when people used to just walk on," Anderson said Thursday. "It was a lot of fun, we're the crew now, you know? We took over from the old crew, and now we're the guys in Las Vegas. That's how I feel. He is Las Vegas royalty, as far as I'm concerned, with a 13-year run on the Strip. And, he still owns both of his homes. It's a real achievement."
"We've been friends for 20 years," Carrot Top, legal name Scott Thompson, said Thursday. "He's a hero. I'd tour with him if we could make it happen."
Celine, Gaz. Gaz, Celine.
Celine Dion shook up the Spiegeltent by attending the 8 p.m. Wednesday performance of "Absinthe" at Caesars Palace.
My new assistant, Johnny "Slap" Katswell, who is ficticious, says he heard Celine tell Gaz, "I can buy and sell you."
Had an amazing time last night at @AbsintheVegas! So much fun! 👌🏻💫 / J'ai eu une formidable soirée hier au spectacle #AbsintheVegas ! Tellement de plaisir ! 👌🏻💫 – Céline xx… pic.twitter.com/oNS2Lej2gq

— Celine Dion (@celinedion) November 30, 2018
Still awaiting verification of that …
But really, Celine posted on Twitter, "Had an amazing time last night at Absinthe! So much fun!"
Pia's (new) place
Pia Zadora is listing her Summerlin home for $3.25 million, but she's not moving from Vegas — or even out of her own neighborhood.
"We've already moved, to a place just up the street," says Zadora, who simply wanted to stay in the same area but sought a home that is more her style. The listing agent is Romy Ashjian, a friend of Zadora's and also girlfriend of Freddie Glusman, owner of Piero's Italian Restaurant. That's where Zadora performers her Friday and Saturday night "Pia's Place" cabaret shows (she's dark this Saturday, however).
A.J. & Flav! The Musical
On the topic of VegasVille neighborhoods …
This should be some homeowners' association meeting: Flavor Flav and The Amazing Johnathan are neighbors in Las Vegas.
A.J.'s wife, Anastasia Synn, posted Thursday on Facebook, "Flavor Flav moved into our gated community … so between him and Johnathan, on the 4th of July you can pretty much guarantee that the entire fire department is going to be here … LOL."
A.J.'s hosted some powerful parties; I've been to a few of them (details about glow-in-the-dark volleyball in the couple's pool will wait for another day).
Harmonic holiday reunion
Dick McGee, co-founder of the Las Vegas Philharmonic, is returning to conduct the symphony for both "Classic Holiday" shows at the Smith Center this weekend.
McGee was associate conductor under original music director Harold "Hal" Weller when the symphony took shape in 1998. General Manager Geri Crawford invited McGee back to help mark the symphony's 20th anniversary.
McGee left the orchestra in 2010 to start the Youth Concert Series and has not conducted with the Philharmonic since.
"I just loved my time with them, and I was so thrilled when Geri called me last spring to ask if I was interested in doing this," McGee says. "It's a real homecoming. The main emotion is just gratitude. I've really missed performing with the Philharmonic."
The shows are 2 p.m. and 7:30 p.m. Saturday. Guest vocalists are Travis Cloer and Kristen Hertzenberg, the Las Vegas Master Singers.
Hello Dubai
Magician Xavier Mortimer is the second Vegas act to headline Caesars Bluewaters Dubai. He's performing at The Rotunda, the resort's 500-seat entertainment venue patterned after the Pantheon, after Tenors of Rock close their run Dec. 21. Mortimer is expected to move into Windows Showroom, being recast as a magic-exclusive venue, early next year. Caesars Entertainment is planning to send some of its acts overseas to give the Dubai resort a taste of the Strip.
Cool Hang Alert
"Rock Off — Tribute to Journey vs. The Police" is set for 7 p.m. Friday at House of Blues. Members of Tenors of Rock are in this two-band mash, which is directed by Andrew Wright and filled with great Vegas talent. Tickets start at $10, a mere pittance (ages 18-over).
John Katsilometes' column runs daily in the A section. His PodKats podcast is posted on the R-J website. Contact him at jkatsilometes@reviewjournal.com. Follow @johnnykats on Twitter, @JohnnyKats1 on Instagram.