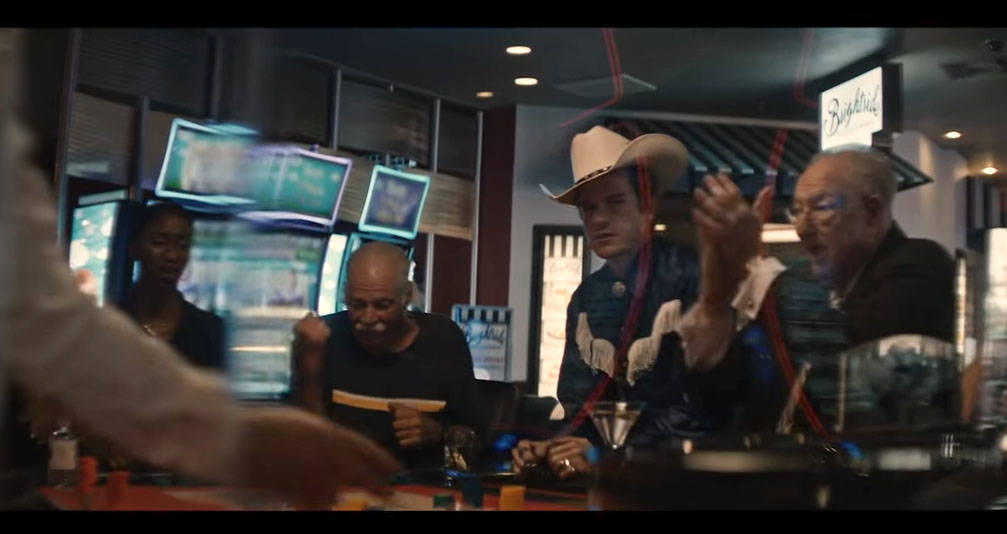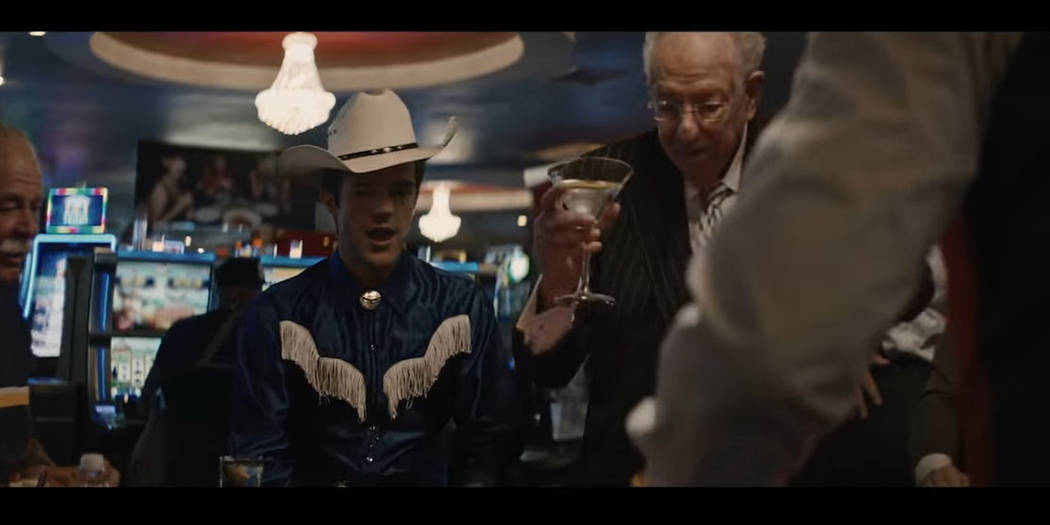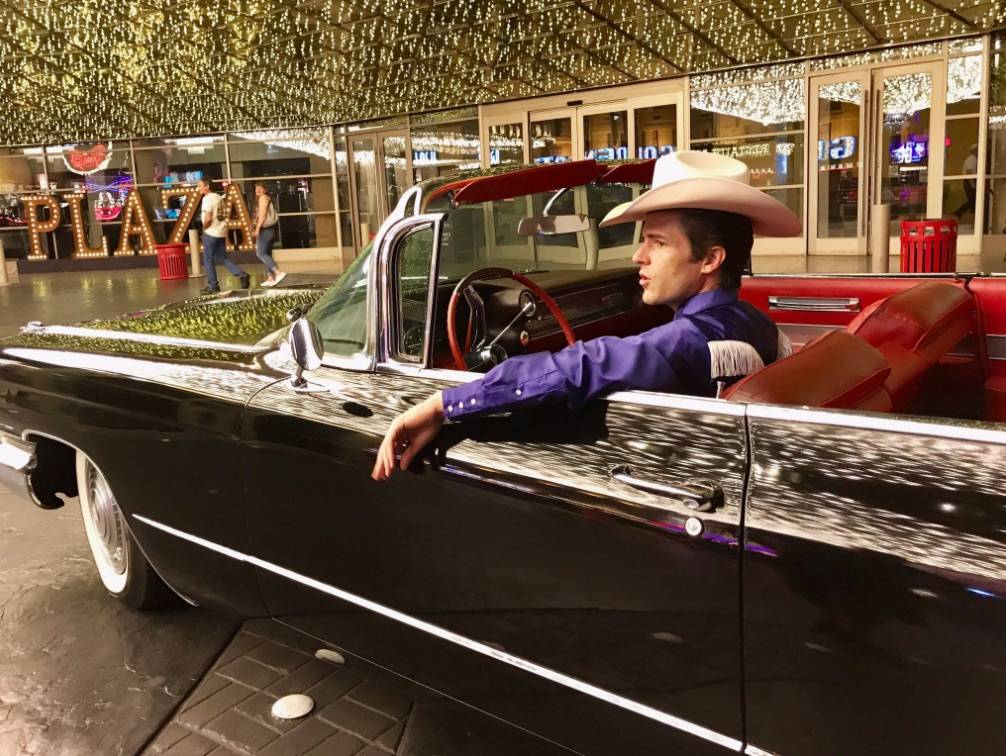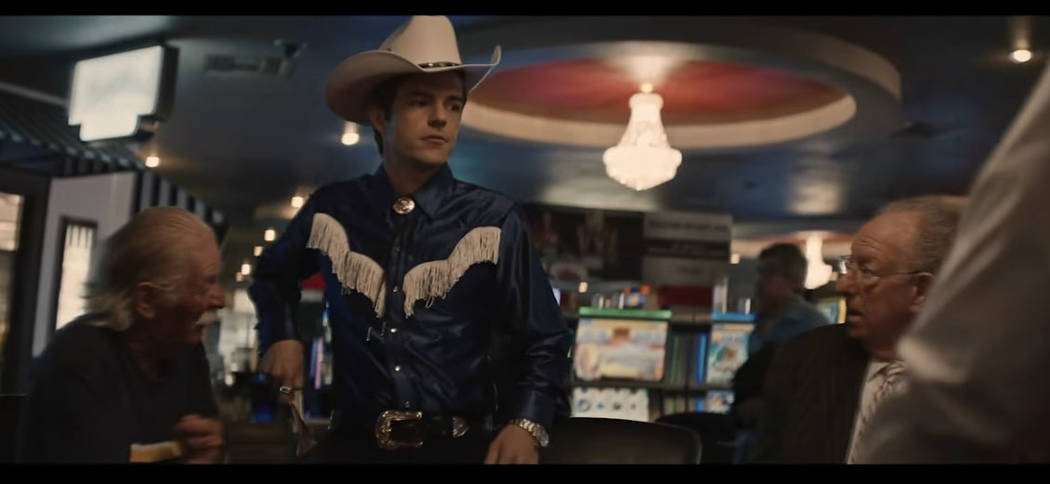 If there's a martini and a way to make a wager involved, Oscar Goodman is in.
Adding an authentic rock star from Las Vegas only sweetens the deal.
The former mayor of Las Vegas and still the city's leading ambassador, Goodman plays a cameo (as himself, natch) in The Killers' new video, "The Man." The clip of the new single from "Wonderful Wonderful" features Killers front man Brandon Flowers in several scenes at the Plaza, where Goodman's name graces Oscar's Beef Booze & Broads restaurant and where he hosts his recurring dinner series talks.
Flowers is shown driving what looks to be a '59 Cadillac Eldorado, strutting through the hotel in a frilly, Western-cut shirt and cowboy hat, and also performing onstage with showgirls in the classically appointed Plaza Showroom. That showroom is usually the home of The Scintas, and Flowers sits at the the piano used in that stage show.
Flowers ventures to a roulette table and sidles up to Goodman, who has spread chips across the field and sipping his ubiquitous martini. Plaza Chief Executive Officer Jonathan Jossel, a big fan of The Killers who is planning to London for their shows at Hyde Park on July 8, is also seated at the game.
"I had coffee with Brandon a few months ago and he told me how much he loved the downtown hotel-casinos, and it made sense to use the Plaza — and we're showing him all over the hotel," Jossell says. "Plus, they have the song ("Read My Mind") that begins, 'On the corner of Main Street,' and that's us."
The Plaza sits at 1 Main Street, on the very location of the land auction in 1905 that marked the birth of the city. As for Goodman's involvement, he was at the hotel as shooting commenced about a week and a half ago.
"They called and said the star of the band, Brandon, wants me to be in this video. I remember meeting the Killers a long time ago, when I was first mayor and they were just babies," Goodman said, recalling an event at the Palms about 15 years ago. "(Flowers) hugged me, greeted me, and I was really happy to see him and be a part of the band's success. It's great for Las Vegas, and great publicity for the hotel, too."
Goodman has been filmed at the Plaza before, at the old Center Stage restaurant (now the Oscar's location), more than 20 years ago. He plays himself in a famous film set in Las Vegas. As the former mayor said, "It was almost as good as being in 'Casino.'"
Related:
The Killers' new video features several classic Las Vegas locations
John Katsilometes' column runs daily in the A section. Contact him at jkatsilometes@reviewjournal.com. Follow @johnnykats on Twitter, @JohnnyKats1 on Instagram.