'Pawn Star' says O.J. items are out of bounds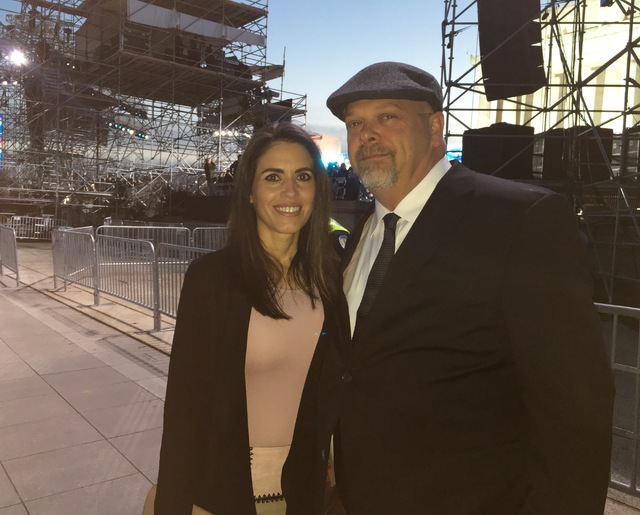 The Kats! Bureau at this writing is The Space at 3460 Cavaretta Court, where music director Kenny Davidsen and the band are rehearsing for Mondays Dark, which has returned after a monthlong hiatus for sprinkler installation.
Space proprietor Mark Shunock is ebullient over a letter County Commissioner Steve Sisolak sent congratulating Shunock and his staff for contributions to area charities. Shunock recently announced the Mondays Dark campaign has raised upwards of $500,000 since its 2013 inception.
This week's event was a benefit for the Time Travelers Foundation, which is dedicated to educational outreach for those with epilepsy and seizure disorders.
Other upcoming performances of note at The Space include The Moonshiners, with its collection of Top 40 songs performed with a 1930s flair (Aug. 2); Branson transplant Mario Rosales' "Club Mario Show," a rollout of familiar numbers from Sinatra to country to contemporary pop (Aug. 4); Randal Keith, late of "Steve Wynn's Showstoppers," performs his Robert Goulet tribute with Philip Fortenberry on keys (Aug. 9).
Capping this spree on Aug. 17 is an all-star show featuring Keith and the gents from Phat Pack Entertainment starring Niki Scalera, Kevan Patriquin, Rachel Tyler, Keith Thompson and Fortenberry.
More from the scene:
Hold the O.J.
Rick Harrison of "Pawn Stars" deals in all sorts of sports-related memorabilia at Gold & Silver Pawn — the store still holds a few Super Bowl rings that have been pawned over the years. But Harrison isn't interested in any O.J. Simpson items even though The Juice is set to return to society in October.
He told TMZ over the weekend, "It's still going to be a tough sell. … it still has a very large stigma on it."
Harrison said some items, such as Simpson's Heisman Trophy, would be worth "a lot of money, but it's never going to be Babe Ruth stuff."
On Monday, Harrison said, "I stay away from his stuff. Some people for some reason think it's cool. I think he is a disgusting person."
Tyson weighs in
Mike Tyson, whose sequel to "The Undisputed Truth" stage show is expected for the fall at Brad Garrett's Comedy Club at MGM Grand, offers a prediction for the Aug. 26 Floyd Mayweather-Conor McGregor bout at T-Mobile Arena.
"McGregor is going to get killed boxing," Tyson said during an appearance on the podcast "Pardon My Take." "I got mad because I thought they were going to use MMA rules against boxing because that's what it's all about: Can the boxer beat the MMA guy? McGregor put his (expletive) in a position where he's gonna get knocked out because this guy's been doing this all his life.
"McGregor can't kick and grab and stuff so he won't stand much of a chance."
The MMA lesson here: Stand, and you don't stand a chance.
Update de la Gordie
Headlining impressionist Gordie Brown is performing through Aug. 3 at Cabaret Show Lounge at Planet Hollywood Resort, which is closing thereafter. Beginning Aug. 6, he'll appear at Sin City Theater. Meanwhile, "Comedy & Dolls," which was also at the Cabaret, has closed and is still looking for a venue.
Who Was Where
On Sunday, The Chainsmokers (Drew Taggart and Alex Pall) took in an afternoon at Machine Guns Vegas' outdoor shoot in the "heart of the Mojave Desert," as the company describes the locale … Emily and Haley Ferguson of "The Twins: Happily Ever After?" at Sugar Factory at Fashion Show mall. The Fergusons' show on Freeform cable channel is a spinoff of "The Bachelor," where in Season 20 both competed for the affections ofsoftware salesman Ben Higgins.
John Katsilometes' column runs daily in the A section. Contact him at jkatsilometes@reviewjournal.com. Follow @johnnykats on Twitter, @JohnnyKats1 on Instagram.