Piff summons Penn to breathe fire into TV project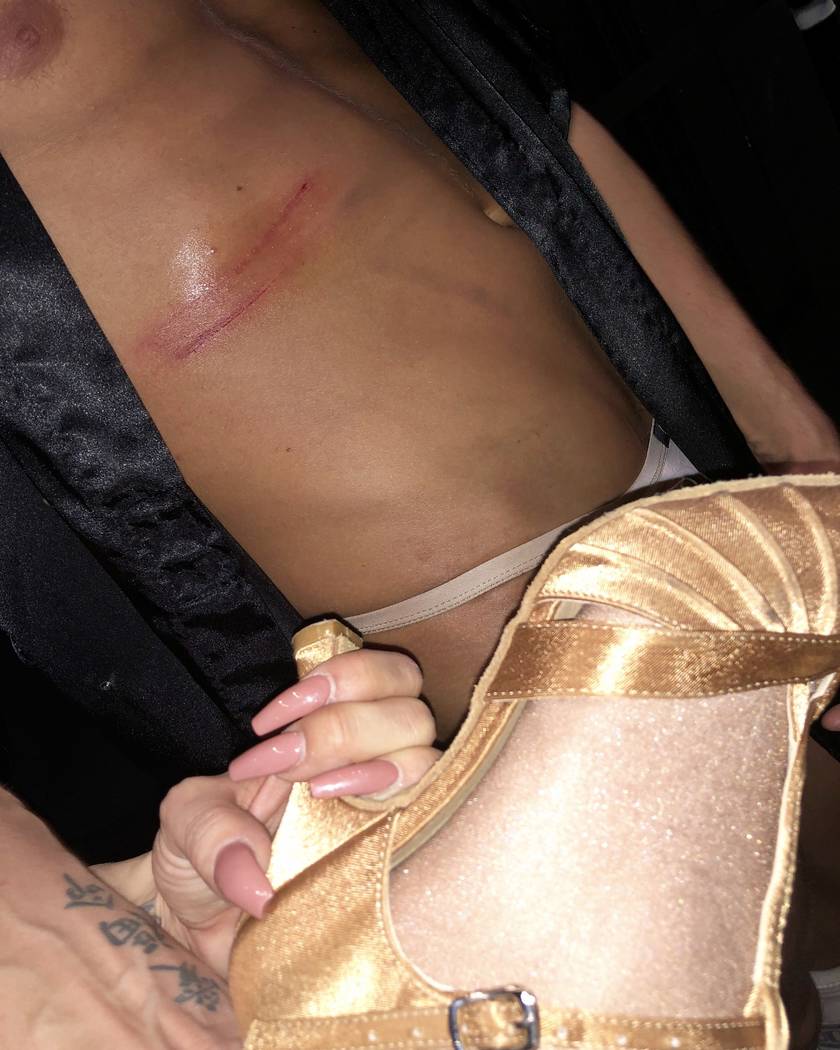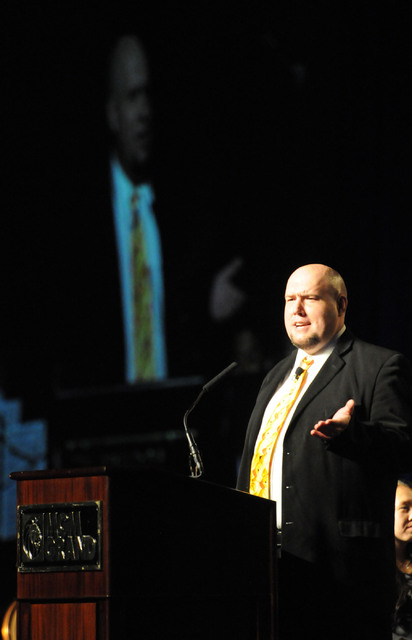 The Kats! Bureau at this writing is the Center Bar at The Mirage. Later the scene will be Matt Goss' return to 1Oak Nightclub. Goss has just returned from a rare vacation, chilling in Hawaii, but the horns are primed, and the Dirty Virgins dance team is well-rested.
Me? I have splashed on a fragrance. I've busted out the new Kenneth Cole suit. It's on, Gossy. Watch out.
More from our scene.
It's Piff-Tacular
Last week, Las Vegas comedy writer, podcast host and improv artist Matt Donnelly posted on Facebook, "How does one track down a mariachi band?"
On Thursday night, we learned why.
Mariachi musicians accompanied comic magician Piff the Magic Dragon and Pop the Magic Dragon (as portrayed by Penn Jillette) on Thursday night during Piff's performance of "The Dragon Song" at the Flamingo.
The original composition capped a show being recorded for an upcoming TV special — hopefully — from Bugsy's Cabaret.
Donnelly, who co-hosts "Penn's Sunday School" podcast, enlisted Jason Outlaw of Outlaw Brothers Entertainment booking company to hire the mariachi group. Piff, who in real life is John van der Put, does not normally use mariachi players in his stage show. The appearances by Jillette, too, were atypical. Jillette played Piff's bass-playing father, and the two collaborated on "The Dragon Song" with Piff on ukulele.
The added elements were part of a four-show run recorded Thursday and Friday so Van der Put's team can pitch a concert special to Netflix, Amazon, HBO and Showtime. Other unique touches included a dazzling new set by Emmy-winning designer Andy Walmsley.
Piff is going for broke with his hot stage act, which sells out Bugsy's and road dates across the U.S. and Canada. As he says, "I am just trying to expand the Piff empire." He might grow large enough that Mr. Piffles, the world's only performing chihuahua, will need an understudy.
Britney's rock show
Britney Spears has no performance dates booked for 2018. But she might be setting a wedding date.
As caught by celebrity website The Blast, Spears was sporting what seems to be a diamond ring (it seems to be a diamond; it's definitely a ring) on her left hand while vacationing in Hawaii with her boyfriend, Sam Asghari. It could well be an engagement ring. No confirmation either way from Spears' reps as to her marital plans, whatever they might be.
This would be particularly relevant news if an upcoming wedding and honeymoon took place before she returned to the Strip, which by all indications would be in 2019 at The Park Theater.
Celine's schedule
Celine Dion has released the dates for her upcoming tour of Asia. Breaking from her schedule at the Colosseum at Caesars Palace after her show June 9, Dion opens at the Tokyo Dome on June 26 and plays Cotai Arena at the Venetian Macao on June 29-30, the Marina Bay Sands in Singapore on July 3-4, Jakarta Sentul International Convention Center on July 7, Taipei Arena on July 11-13, the Mall of Asia Arena in Manila on July 19 and the Impact Arena in Bangkok on July 23.
Dion has no dates yet booked at Caesars after the tour ends, but she plans to return to Caesars in early fall.
'Sex' scenes
Moments from the premiere night for the new cast of "Sex Tips for Straight Women from a Gay Man" on Thursday at Anthony Cools Theater at Paris Las Vegas:
Chester Lockhart, stepping in for Jai Rodriguez as author Dan Anderson, walked an audience member up the stage right staircase. As the two hustled up the stairs, Lockhart turned and ad-libbed, "Make sure to grab the railing. We don't have insurance." Seated near the stage, SPI Entertainment's Adam Steck, producer of the show, shouted, "Not true!"
Lockhart's unscripted joke got such a strong laugh that it might be added to the script.
"Vanderpump Rules" star Scheana Shay also made her mark, in a real way, on opening night — and Chris Hodgson has the scars to prove it.
Shay has stepped in for Kendra Wilkinson in the role of Robyn. Hodgson, late of "50 Shades a Musical Parody" at Windows Showroom at Bally's, plays the show's addled stage assistant, Stefan. The performance ends with a smoke-filled dance number, in which Hodgson and Shay strip; Hodgson takes to a chair and Shay performs acrobatics across his body.
As Shay spun across the seated Hodgson, her right heel scraped across his midsection, drawing blood. Hodgson actually winced during the number.
"I was into it!" was Shay's post-show explanation. "I'm so sorry!' No matter. It's an only-in-Vegas war wound.
Duck! It's London!
Comic magician Adam London celebrates his fifth anniversary at the D Las Vegas on Saturday afternoon. London is giving back to Las Vegas charities once a month in his 4 p.m. "Laughernoon" show, launching the "I Give a Duck" campaign.
London's favorite stage prop is a rubber duckie. Dozens of them, actually.
One Saturday each month, he is donating show proceeds to Las Vegas charities. This Saturday, the chosen charity is the Nevada Blind Children's Foundation.
"The goal behind this campaign is to position 2018 as a triumphant merge between Las Vegas' entertainment and philanthropic industry," says London, who writes and performs his comedy/magic show. "Our campaign is meant to say thank you to the community in the best way that we knew how."
So noted: Tenors turn 1
Hitting the one-year mark: The Tenors of Rock at Harrah's. The rocking vocalists from the U.K. celebrated with a cake; expect a revamp of the show in the coming weeks.
Who Was Where
Shaquille O'Neal, aka DJ Diesel, guest-spinning at Alexxa's bar at Paris Las Vegas on Wednesday night. Shaq is a partner at The Beer Park, upstairs from Alexxa's … Teller (of course) at Thursday night's Piff taping at Flamingo Las Vegas … Actors Norman Reedus ("The Walking Dead") and Rob Lowe ("St. Elmo's Fire" is the chosen title here) separately Monday at Yellowtail at Bellagio. Also hitting the restaurant Monday, Cat Cora of "Iron Chef."
John Katsilometes' column runs daily in the A section. Contact him at jkatsilometes@reviewjournal.com. Follow @johnnykats on Twitter, @JohnnyKats1 on Instagram.