Pink's return to iHeartRadio festival reminds of 'Rubix'
September 23, 2017 - 9:57 am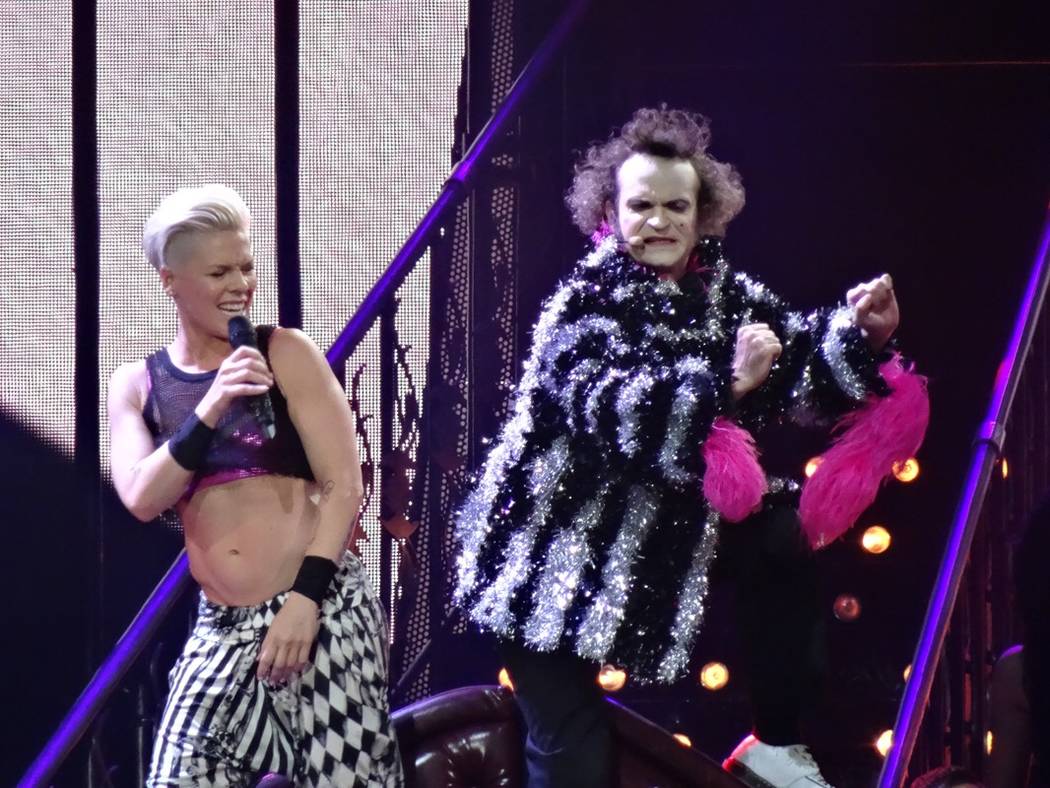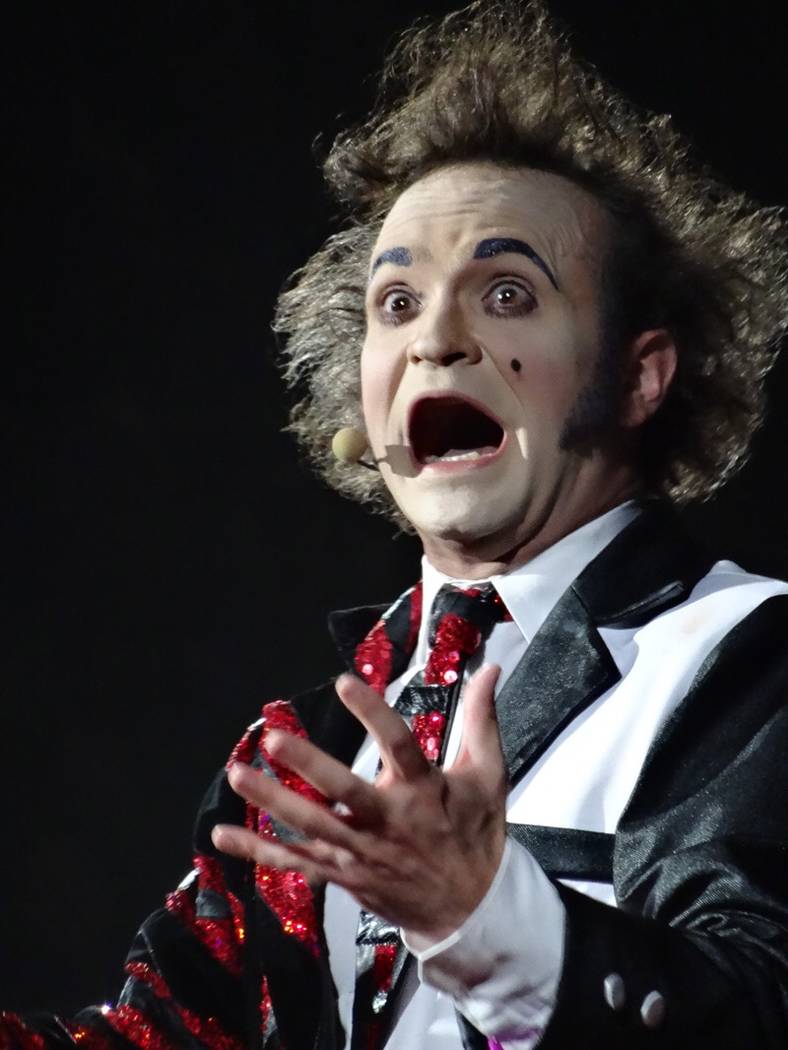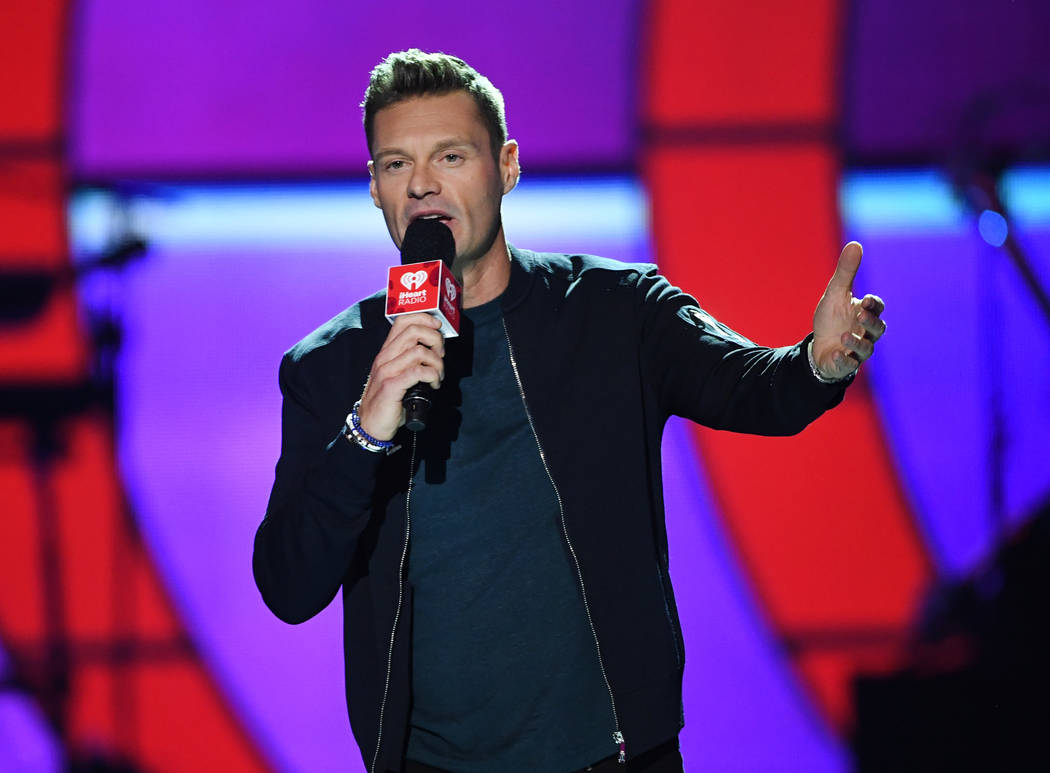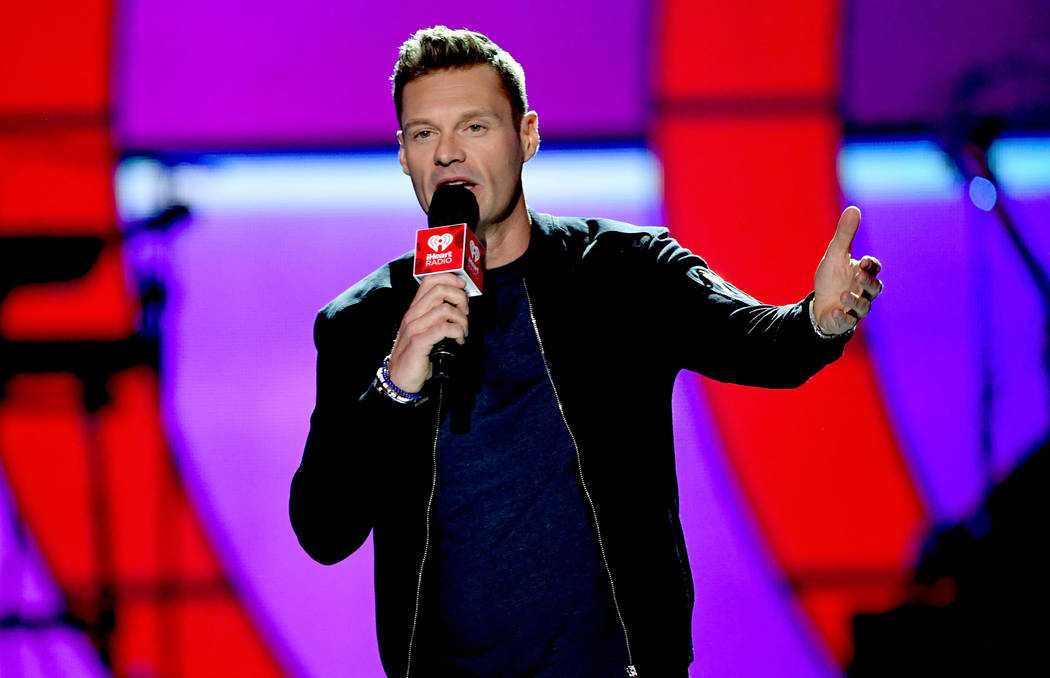 The Kats! Bureau at this writing is iHeartMusic Festival at T-Mobile Arena. Just moments ago I encountered Ryan Seacrest walking through the bowels of the arena, a comparatively short individual who wields huge influence on all broadcast platforms. Seacrest will host "American Idol" when it returns to ABC in 2018, and he's running the show tonight.
And, we just heard the roaring, final notes of Coldplay's sound check. Gosh, they are good.
More from our scene:
Pink's Vegas connection
Friday night iHeart headliner Pink has an odd link to VegasVille: Jimmy Slonina, the great stage performer who performs the usher-clown character in "Mystere" (swinging for Brian Dewhurst in the Treasure Island production). Slonina was also in "Vegas Nocturne" at The Cosmopolitan of Las Vegas, playing the role of manservant Winthrop in that inspired, if short-lived, Spiegelworld production.
Prior to opening in "Nocturne" in December 2013, Slonina was the opening act for Pink on her "Truth About Love" world tour. The back story: Pink had seen "Absinthe" at Caesars Palace and was particularly moved by The Gazillionaire character (aren't we all?).
For her upcoming tour, Pink sought a wild, circus-style host to open the night. She caught a YouTube video of Slonina lip-syncing "I Put a Spell On You," and learned he had just moved to Las Vegas.
Pink's tour director, Baz Halpin (who directed Britney Spears' "Piece of Me" show at Axis theater) set up a dinner meeting between Slonina and Pink just after her 2012 appearance at iHeart Music Festival at MGM Grand Garden Arena. Pink explained to Slonina that she wanted "a crazy, Beetlejuice-type, hyper, disco-nightmare host."
To which Slonina replied, "Honey, you found the right guy."
Slonina played the role of Rubix, scrambling through the crowd and animating the audience, then taking the stage and lip-synching the opening line of Pink's "Raise Your Glass," which is, "Right right, turn off the lights, we gonna lose our minds tonight."
"It was everything I ever wanted in theater," said Slonina, who appeared on "America's Got Talent" audition episodes this season (his hand-balancing act with an inflatable partner didn't quite make the cut). "Pink wanted people to walk out of the theater to be spent, to be exhausted, not just humming the songs. We achieved that."
Styles of his own
iHeart Friday night headliner Harry Styles' debut album, effectively titled "Harry Styles," is noted for its mature themes. The single "Sign of the Times" is about a deceased friend of Styles, who sings, "You can't bribe the door on your way to the sky. You look pretty good down here, but you ain't really good." Styles sang the six-minute, mid-tempo ballad on "Saturday Night Live" and "The Late, Late Show With James Corden."
Styles might be one to perform an extended engagement, one day, on the Strip — The Park Theater or Axis could work for him. He has an impressive, loyal following from his One Direction days and is just 23.
Anniversary Day
Has it been five years, already? It has. We speak of the fifth anniversary of Billie Joe Armstrong's volcanic performance at the 2012 iHeartRadio show at MGM Grand Garden Arena.
On the night of Sept. 22, 2012, Armstrong and Green Day charged into "American Idiot" for sold-out crowd that was, justifiably, wiped out from an already four-hour show.
"Stand up, you lazy (expletives)!" Armstrong implored, to no avail. "This is Las Vegas! This isn't (expletive) Reno!"
Armstrong wound up shouting at an unseen timekeeper, who limited Green Day to 30 minutes to allow time for Rihanna's show-closing set, "Now I have no time left! I've got nothing left! Let me show you what one minute means!"
The fiery front man then smashed his guitar into two pieces and stormed off the stage. Green Day has not appeared at iHeart since. Bummer. It was a genuine, and unforgettable, rock 'n' roll moment.
John Katsilometes' column runs daily in the A section. Contact him at jkatsilometes@reviewjournal.com. Follow @johnnykats on Twitter, @JohnnyKats1 on Instagram.