Question on Tyson Beckford of 'Chippendales' irks Kanye West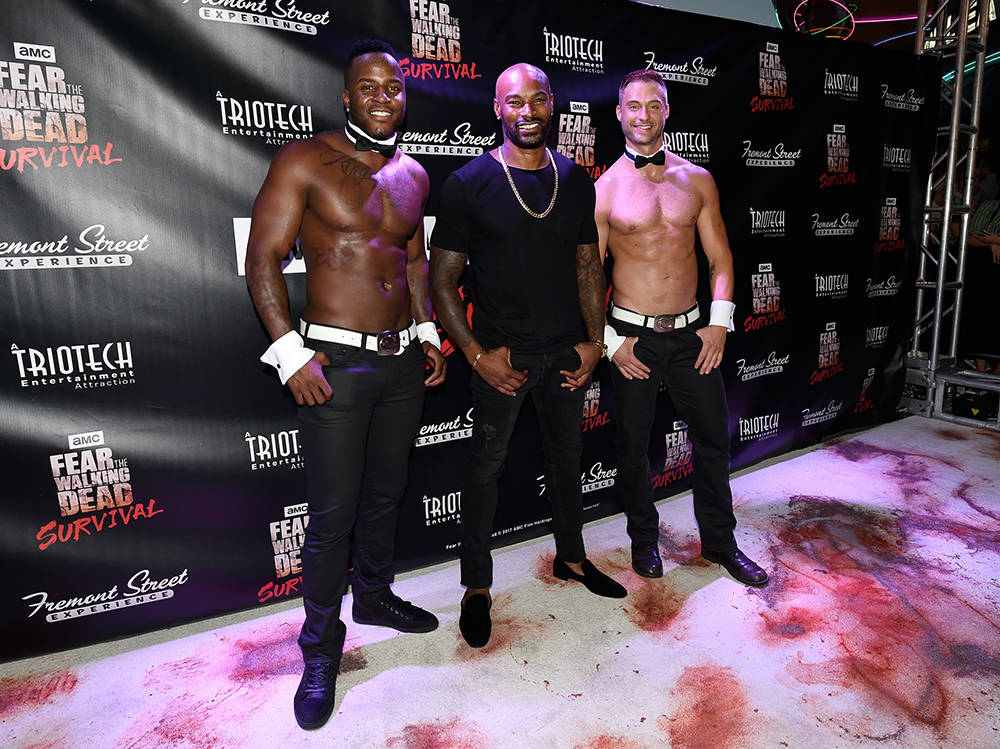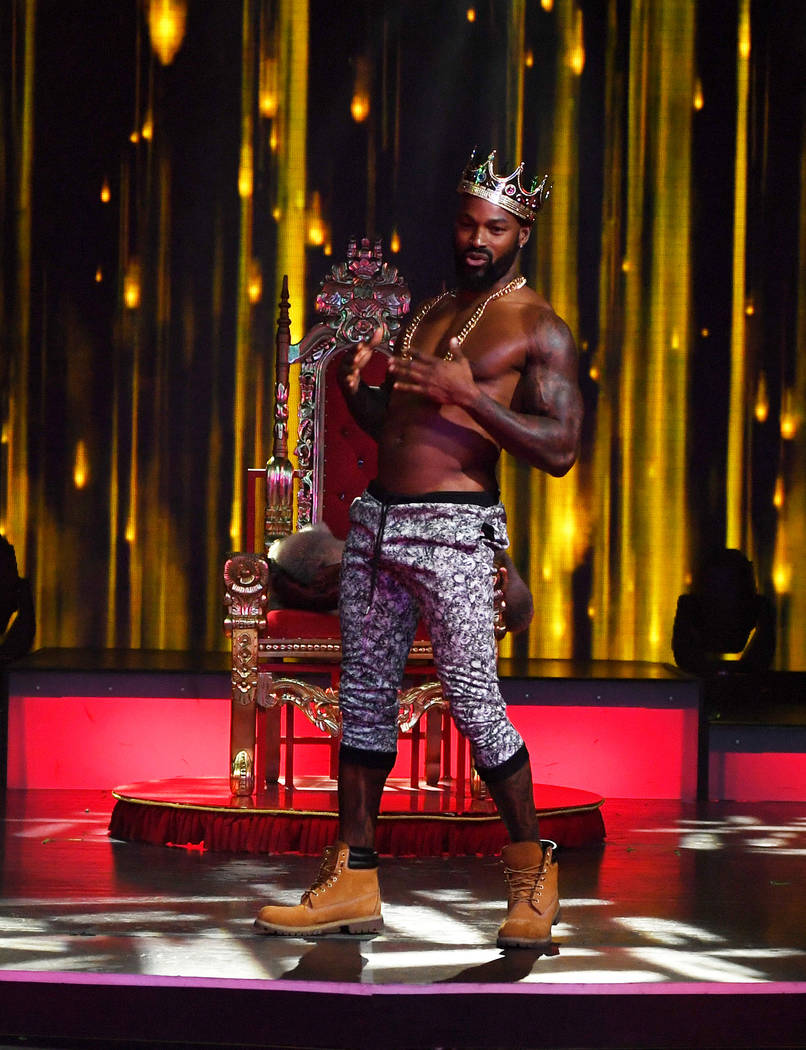 Looks like we missed a whale of a shindig at Ralph Lauren's 50th anniversary party Friday night in Central Park in New York.
There was an intense red-carpet conflict, sparked by comments from a recurring Las Vegas headliner.
We are speaking of the model and actor Tyson Beckford, who, it was announced Thursday, is back as guest host of "Chippendales" at the Rio from Sept. 27-Nov. 3. Beckford is easily the hottest celeb guest star (as shown by an uptick in ticket sales) in a long series of celebs to host the "Chipps" show.
Beckford loves being onstage in various states of undress. He is also a master at generating buzz for the production.
Beckford has created a public fray in advance of his upcoming run with "Chipps." You might have heard that on Aug. 1 Beckford took a shot at an Instagram photo of Kim Kardashian, remarking about Kardashian's famous hips, "Sorry I don't care for it personally."
Then, in an apparent reference to cosmetic surgery, Beckford said, "Sorry, She is not real. Doctor (messed) up on her right hip."
To the casual eye, there seems some lopsided-ness to Kardashian's famous figure. But we are not medical experts.
The reality-TV star fired back with the comment, "Sis we all know why we don't care for it." She later said in an interview with L.A. radio host Big Boy, "I even hate to talk about him, because I feel like it's just a female thing to do — to be hating on another female, for like what?"
The public feud spilled over to the red carpet for the Lauren event as Kanye West, who is married to Kardashian, took to the carpet. A correspondent representing "Entertainment Tonight" asked him about Beckford's comments. West ordered the PR team to remove the journalist, or he would depart the event himself.
Guess who won that argument.
In the TMZ video of the account, West says, ""She needs to get kicked out right now, or I'm leaving. Right now," he demanded. "She has to leave, Ralph Lauren should not have people asking questions like this."
Addressing the questioner, West says, "Ralph Lauren would be very ashamed that you asked that trash question." The reporter apologizes, but West caps the argument with, "No, you have to go," before walking away.
West reportedly did leave the event but returned after the PR team confirmed the journalist was removed. Within the hour, he posted a photo on Twitter, showing him seated at the same table as Hillary Clinton (West is a President Donald Trump supporter, for what it's worth) as Oprah Winfrey gave her speech honoring Lauren. His caption: "I got a great seat."
I got a great seat pic.twitter.com/2e6o2BBb39

— KANYE WEST (@kanyewest) September 8, 2018
And where was the man who helped cause this ruckus? Beckford attended the Harper's Bazaar Icons party at the Plaza Hotel, where (coincidentally) rap stars Nicki Minaj and Cardi B were in an altercation and needed to be separated by security.
Beckford was not involved in that one, telling reporters as he left, "I wasn't there. I carry a gun. I'm not allowed to get into fights."
Beckford's next red-carpet event will be as he opens with "Chipps" at the Rio. The production's managing partner, Kevin Denberg, says, "Our audiences have grown accustomed to Tyson; his star power, charisma and sex appeal are the perfect complement to our already sexually charged show."
Beckford certainly knows how to create a stir. But we know at least one couple who won't be there.
John Katsilometes' column runs daily in the A section. Contact him at jkatsilometes@reviewjournal.com. Follow @johnnykats on Twitter, @JohnnyKats1 on Instagram.