'Raiding the Rock Vault' hits the right combination with Hard Rock Hotel
December 15, 2016 - 12:00 am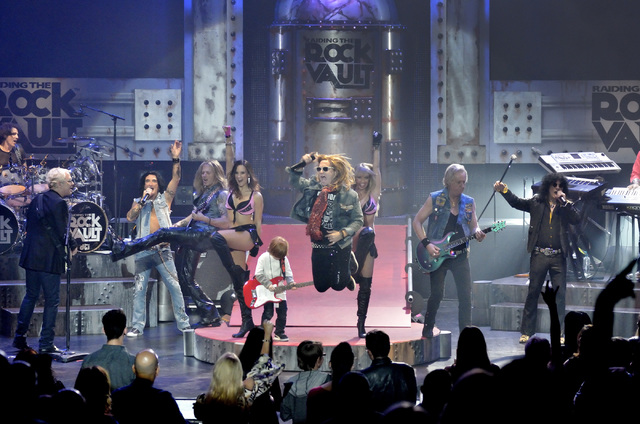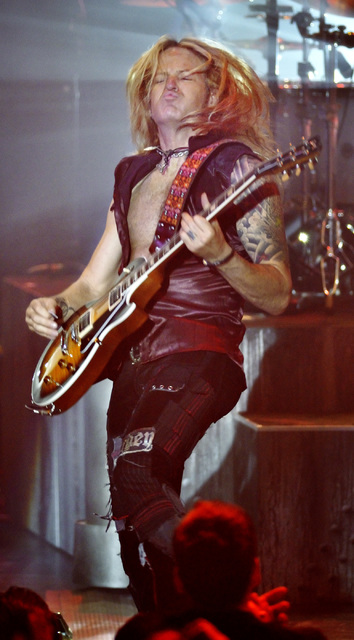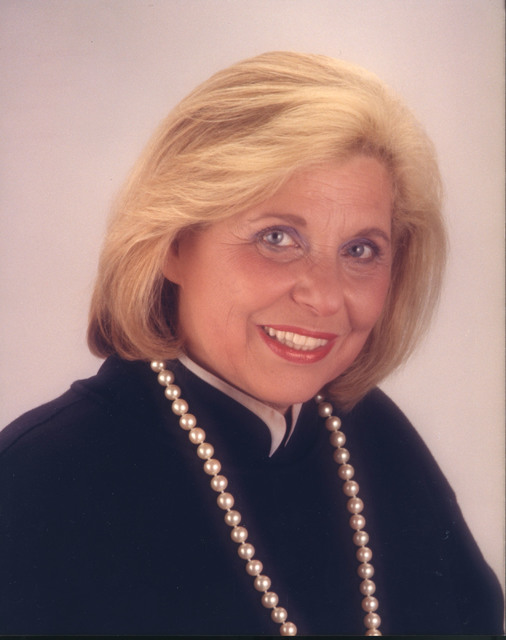 And now, we embrace the uncommon opportunity to report a couple of shows returning to the stage instead of closing:
ROCK ON!
After weeks of discussion about the future of "Raiding the Rock Vault," the show is indeed scheduled to return March 11. It will have a five-day-per-week schedule in the 650-seat Vinyl venue at the Hard Rock Hotel, which is not expected to be fully renovated for the production.
The show's producer, Sir Harry Cowell, has yet to speak for the record about the new version of the show. But I can reliably impart that a deal has been signed to stage the show next year at HRH.
"Raiding the Rock Vault" closed at the Tropicana Las Vegas on Aug. 1, when Cowell promised from the stage that the show would resurface in 2017.
During its dizzying history in VegasVille, the show opened in March 2013 at the then-Las Vegas Hilton, and held on when the hotel's ownership shifted to Goldman Sachs, and later, Westgate Las Vegas in 2014.
Instead of renaming the show "Westgate Rocks," the show moved to Tropicana in December of that year. Many of the performers have remained in town since it closed.
LON AND WINDING ROAD
It's time for a band that has long played for free to go for broke.
The Lon Bronson All-Star Band lost its Thursday night gigs at Sunset Station's Club Madrid in November. Bronson swiftly surveyed the urban landscape and this week worked a monthly residency at Cabaret Jazz at The Smith Center beginning March 17 .
Bronson is also booked Jan. 13, but the monthly gig starts in the spring, with Bronson inviting a rotating lineup of guest stars.
This is terrific news for Bronson's loyal fans around the valley. Facing his 27th year as a top lounge act in the city, Bronson has mused about simply calling last call for his renowned horn band rather than chase lounge gigs all over town.
But the band consistently sells out Cab Jazz, and was the first Las Vegas-based act of any merit to headline that room. Bronson, and The Smith Center, made the right call here.
DANCING WITH THE STAR
Lacey Schwimmer, former "Dancing With the Stars" pro on TV and the 2012 live "DWTS" Tropicana show, is teaming up with "Legends in Concert" at the Flamingo to choreograph a new opening to the show. On Monday night, the girlfriend and frequent onstage dancing companion of longtime Vegas headliner Frankie Moreno was busily taking notes in the audience in her new role as guest choreographer.
The new ensemble opener is a rarity in the 31-year history of "Legends" and is set to be added to the show in late January, when the show returns from a month long break.
I'VE ALWAYS THOUGHT HE WAS COOL ….
Clint Holmes told his audience Monday night at Palazzo Theater about his recent recording session with the Count Basie Orchestra for the band's upcoming 80th anniversary release. On Dec. 7, the Basie band cut Holmes' song, "The Rendezvous," which is also the title of Holmes' new CD (or album, or download).
From the stage, Holmes recalled his jazz-singing father, Eddie, a very hip cat who passed away in 1998. "I sang with the Basie band, and I wish my dad were alive for that. It's one time he would have said, 'OK. That was cool.' "
REMEMBERING MURIEL
Las Vegas lost a friend, and so did I, this week with the death of longtime Las Vegas Sun food columnist and TV and radio host Muriel Stevens. Muriel died Monday morning 10 days short of her 91st birthday. She had suffered from Alzheimer's disease for years.
A celebration of Muriel's will be held at 1 p.m. Sunday at Congregation Ner Tamid at 55 N. Valle Verde Drive in Henderson. In lieu of flowers, the family asks that donations be made in Muriel's name to Nathan Adelson Hospice or The Cleveland Clinic Lou Ruvo Center for Brain Health.
Muriel and I worked together for about nine years at the Sun, six of which I spent as her editor and office mate. I'm writing more before Sunday's service about my time with her, but I'll say to her one last time, "Muriel, your column is ready to be served!"
John Katsilometes' column runs daily in the A section, and Fridays in Neon. He also hosts "Kats! On The Radio" Wednesdays at 8 p.m. on KUNV 91.5-FM and appears Wednesdays at 11 a.m. with Dayna Roselli on KTNV Channel 13. Contact him at jkatsilometes@reviewjournal.com. Follow @johnnykats on Twitter, @JohnnyKats1 on Instagram.