Reba McEntire on ACM in Las Vegas: 'We won't let fear run us off'
Updated April 12, 2018 - 6:40 pm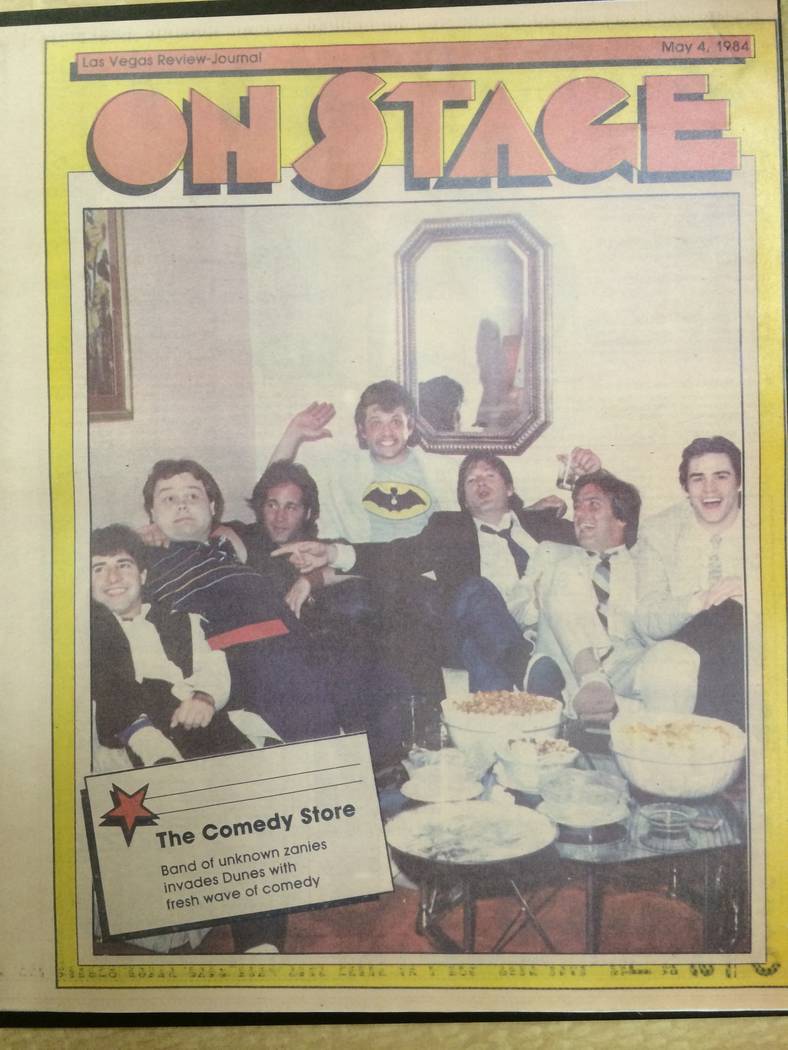 Reba McEntire says one of the great challenges in hosting the Academy of Country Music Award show is delivering her lines from the stage.
But the country superstar does just fine without a script. She responded swiftly and seriously when asked if there was to be a moment in Sunday night's ACM Awards show telecast to commemorate the Oct. 1 shootings at the Route 91 Harvest on the Strip.
"Absolutely, there will be a moment to pay tribute to the victims, first responders, those who were onstage, the families, the fans — everybody who was involved in that tragedy," McEntire said. "The reason this show came back to Las Vegas was because we're not going to let fear run us off."
Neither McEntire nor ACM Awards Chief Executive Officer Pete Fisher has specified how Oct. 1 will be honored during the show. "We don't want to spoil the moment, but it will be special," Fisher said Thursday at MGM Grand Garden Arena.
McEntire has previously hosted the show, which is celebrating its 15th appearance in Las Vegas, and steps in for last year's co-hosts, Luke Bryan and Dierks Bentley. McEntire will sing a duet with Kelly Clarkson during Sunday's show.
"Finding the right words, and the right clothes," McEntire said. "Those are the things you focus on when you host this show."
Along with Kix Brooks and Ronnie Dunn, McEntire is a top draw in that threesome's extended residency at the Colosseum at Caesars Palace. Seventeen dates in August, October and December have been added to their "Together in Vegas" series. Expect some changes in the set list when the show resumes this year.
"Kix and Ronnie and I are fortunate enough to have a few No. 1 records, so we're going to shake it up some and put in some new songs for the fans to hear, and for us to play," McEntire said. "We're also going longer than we used to — 120 minutes. We kept adding stuff and talking and finally asked the people at Caesars about doing a two-hour show. They said, 'Go ahead. People are loving it. Just keep doing what you're doing.'"
Back in the saddle
Sunday's ACM Awards show is sure to be rife with emotion, even beyond the Oct. 1 tribute.
Jason Aldean, onstage when the shooting broke out on Oct. 1, will perform for the first time in Las Vegas since the tragedy. He is also nominated for Entertainer of the Year and Vocalist of the Year. This week Aldean told the country-music podcast Taste of Country, the ACMs were the right event to return to Las Vegas "because you're surrounded by all your friends and artists … You kind of feel like you have a support system there."
He added, "For what happened in October, I've also experienced a lot of really high points of my career out there, too, so I don't have all bad memories of Las Vegas."
Also, fan favorite Carrie Underwood is back onstage for the first time since November, when she was injured in a fall down a staircase outside of her home in Nashville.
Underwood suffered facial injuries requiring between 40 and 50 stitches (in addition to fracturing her wrist). As she told her fans in January, "When I am ready to get in front of a camera, I want you all to understand why I might look a bit different."
Comedy icon passes
Mitzi Shore, who helped ignite the comedy-club culture in Las Vegas, died on Wednesday at age 87. Shore was famous as the owner of the Comedy Store on the Sunset Strip in L.A., which she famously won in a divorce settlement from club co-founder Sammy Shore (who became famous in Las Vegas as Elvis's opening act at the Las Vegas Hilton). Comic actor Pauly Shore is the couple's son.
In a turning point in Strip entertainment history, Mitzi Shore opened a Comedy Store at the Dunes in 1984. Until that point, most comedy shows consisted of a headliner and (usually) an opening act. That changed with Shore's multiple-comic format, which is still in place today several clubs on and off the Strip.
Laugh Factory at Tropicana manager Harry Basil was headliner on the club's opening night on May 4, 1984 — which was also his 24th birthday. The then-unheard-of lineup was Basil, Louie Anderson, Argus Hamilton, Jim Carrey, Dice Clay, Blake Clark and Paul Rodriguez. All rose to fame from the new club at the Dunes.
"It was the first time any of us played Vegas," Basil said Thursday. "The club was supposed to go for about a month, but ran for years, two shows a night, seven nights a week. You could make a living on the Comedy Store circuit in those days.
"If Mitzi was a fan of yours, you had it made."
John Katsilometes' column runs daily in the A section. Contact him at jkatsilometes@reviewjournal.com. Follow @johnnykats on Twitter, @JohnnyKats1 on Instagram.