RJ columnist Kats goes bald for St. Baldrick's fundraiser
March 14, 2017 - 11:32 am
Updated March 14, 2017 - 11:49 am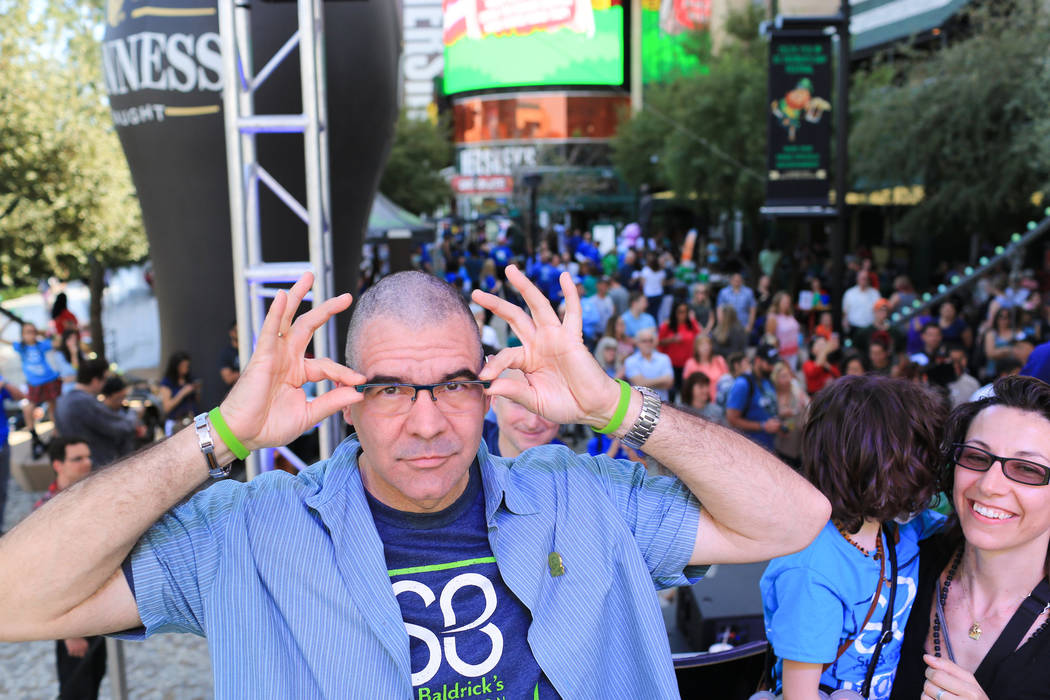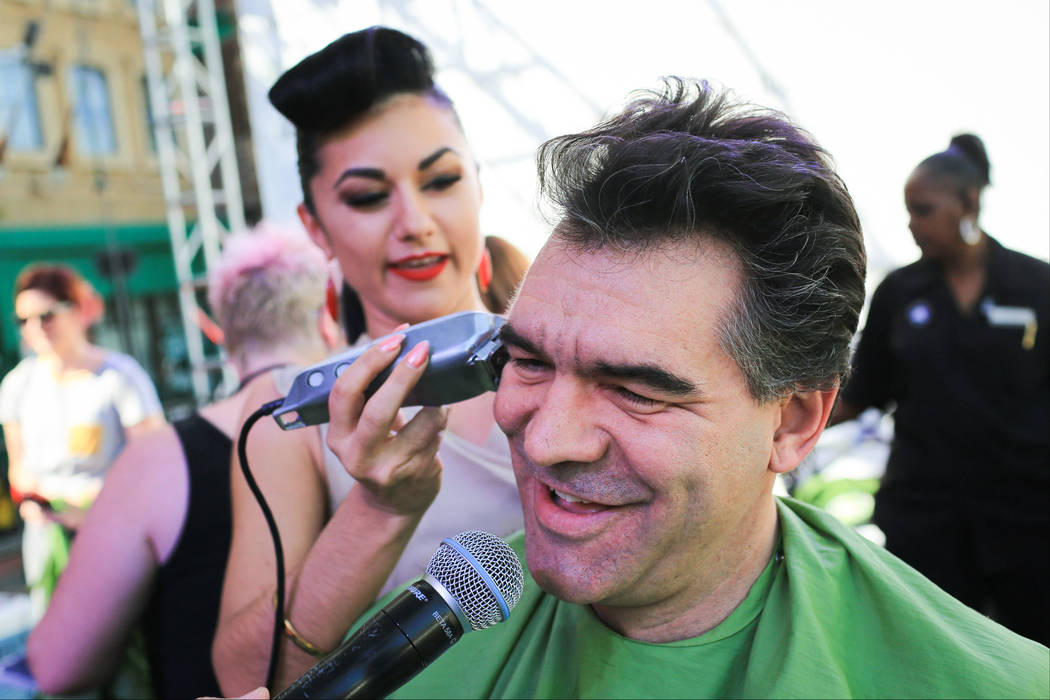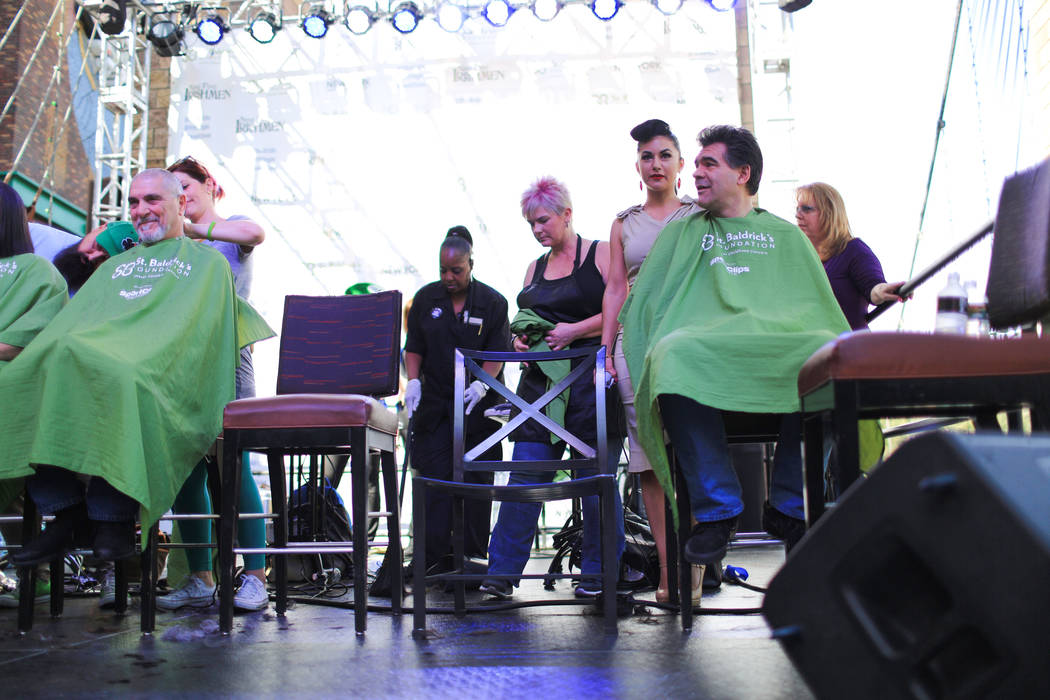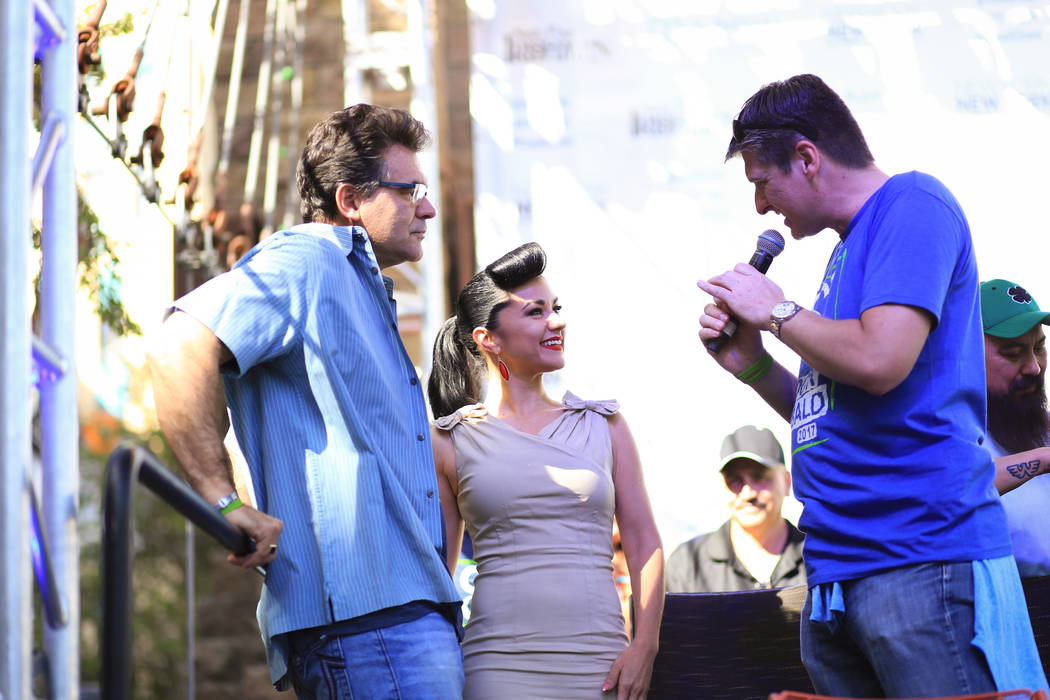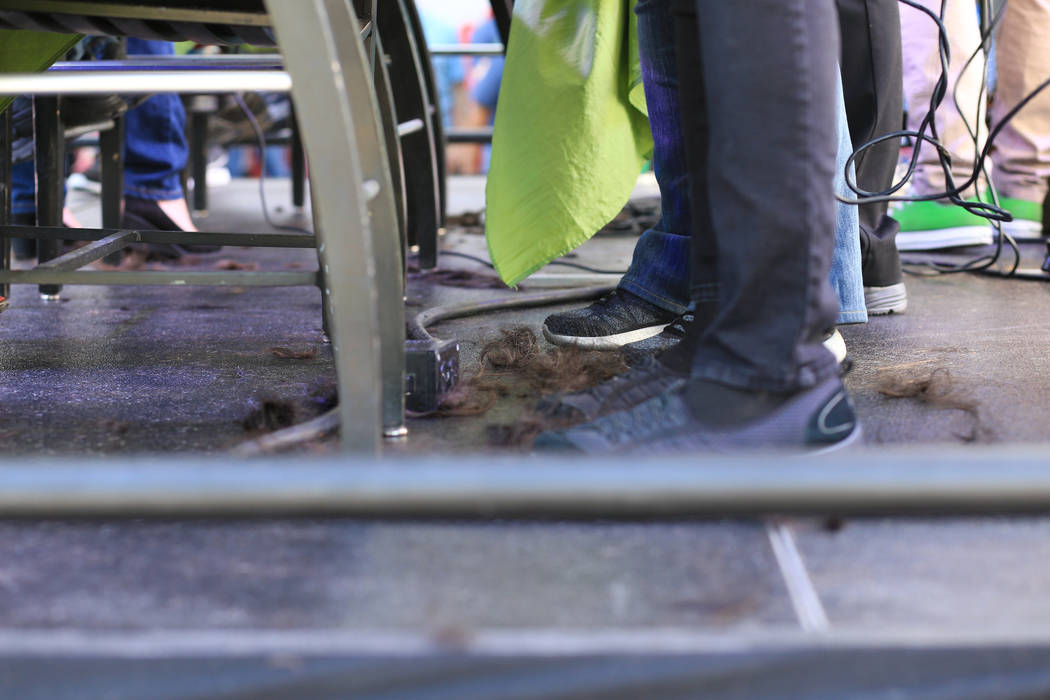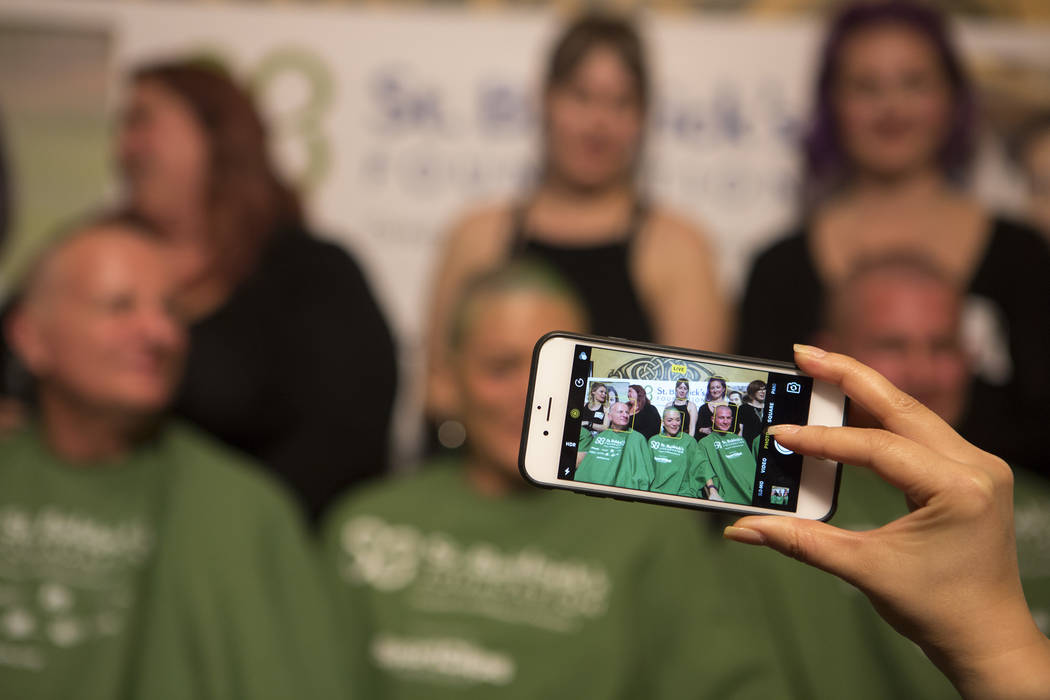 As has been said of another powerfully persuasive organization: "Just when I thought I was out, they pull me back in."
This is in reference to our friends at St. Baldrick's. Every year it's the same type of conversation, which starts, "Can we shave your head?" I have tried to say no. I've attempted to counter with some other method of raising awareness and money for the organization that fights childhood cancer. Promotion in media, emceeing the event, working the merch table…
And yet, here I am, bald again.
Saturday, for the fifth straight year, we returned to the Brooklyn Bridge attraction outside Nine Fine Irishmen at New York-New York. The volunteer shaver this time around was Melody Sweets of "Absinthe," which is fitting because I have seen that show more than any in Las Vegas since it opened at Caesars Palace in the spring of 2011. "Go with a Mohawk?" was a question I heard through the warm buzz of Sweets' clippers.
We were joined onstage by the little boy who helped start this annual effort, 6-year-old Elann Saula. He suffers from abnormalities to his immune system that prevent him from fighting off illness. Elann must wear a surgical mask in public, and he is being home-schooled until doctors feel he is strong enough to be around other children – and adults – for extended periods.
Elann shaved my head two years ago at New York-New York. Last year he was onstage with his mother, Leslie, and father, Sami (an artist at "Ka" at MGM Grand) when Criss Angel shaved my head at McMullan's Irish Pub. The Luxor headliner dropped a $100,000 check that afternoon as the place went nuts.
The Saulas were joined by their friend Mark Gardberg, a Las Vegas attorney, for this year's shave-a-thon, with Elann again playing barber. Our combined effort has raised more than $5,000, including a cash donation of $300 on-site from my esteemed colleague Robin Leach and more than $1,600 online and in the room from my birthday celebration at Kenny Davidsen's Playlists show Feb. 26 at Tuscany Suites.
Vegas performers filed to the stage throughout the day at "NFI," which is the shorthand term for Nine Fine Irishmen. The lineup of shavers included Mirage headliner Terry Fator, the cast of "Magic Mike Live" at Hard Rock Hotel (opening March 30), "Fantasy" at Luxor, "Thunder From Down Under" at Excalibur; skaters Emily and Billy England of "Absinthe," members of "Chippendales" at the Rio; the cast of "Baz – Star Crossed Love" at Palazzo Theater; New York-New York's Coyote Ugly Girls, the Tenors of Rock at Harrah's; Clint Holmes and Kelly Clinton-Holmes; and members of the "Zumanity" cast at NY-NY.
Saturday's emcees were The Space founder Mark Shunock, "Comedy in Action" headliner Jeff Civillico (who opens next month at Paris Las Vegas); Celeb Page reporter Jaymes Vaughan; ex-"Jersey Boys" cast member Travis Cloer; and New York-New York exec James Healey (a man for whom the phrase, "He can draw blood from a turnip," seems invented).
In all, the event surpassed its goal of $250,000 in donations to St. Baldrick's. Over the years, the shave-a-thons at New York-New York have raised more than $1 million. When we look at those numbers, and what they mean to kids like my friend Elann, going bald five times is a small price to pay.
John Katsilometes hosts "Kats! On The Radio" Wednesdays at 8 p.m. on KUNV 91.5-FM and appears Wednesdays at 11 a.m. with Dayna Roselli on KTNV Channel 13. Contact him at jkatsilometes@reviewjournal.com. Follow @johnnykats on Twitter, @JohnnyKats1 on Instagram