Rock in Rio fires up 2017 festival — in Rio
Updated March 15, 2017 - 8:11 am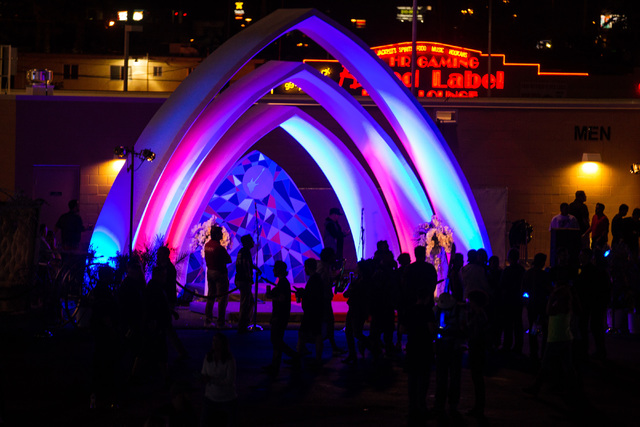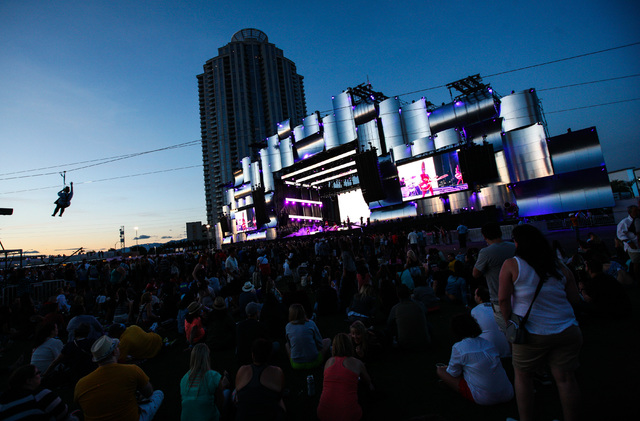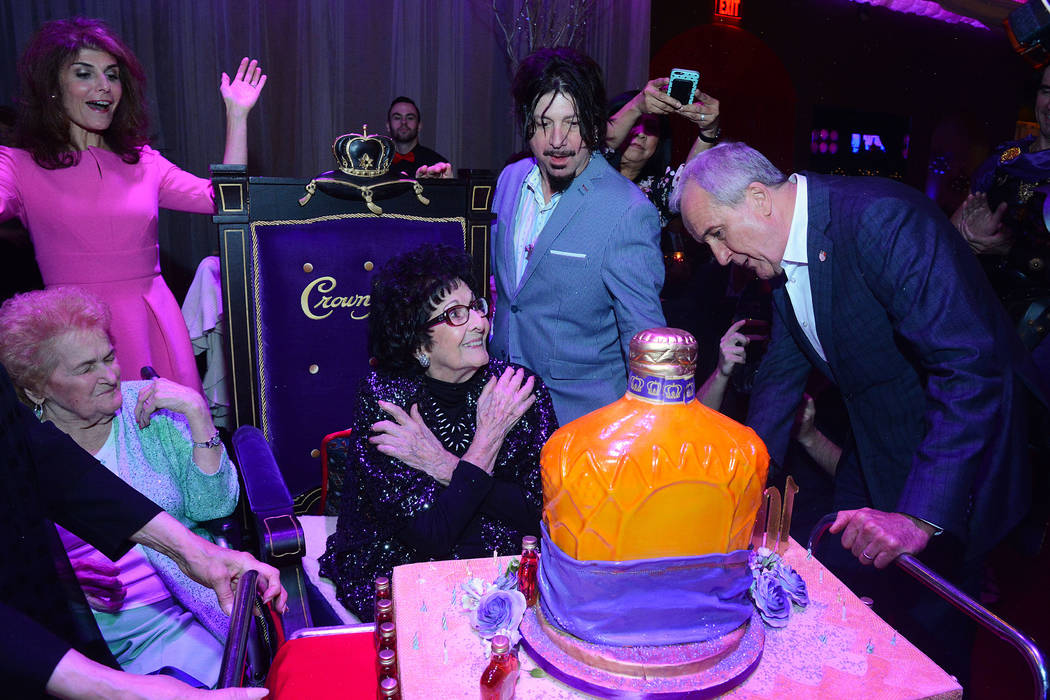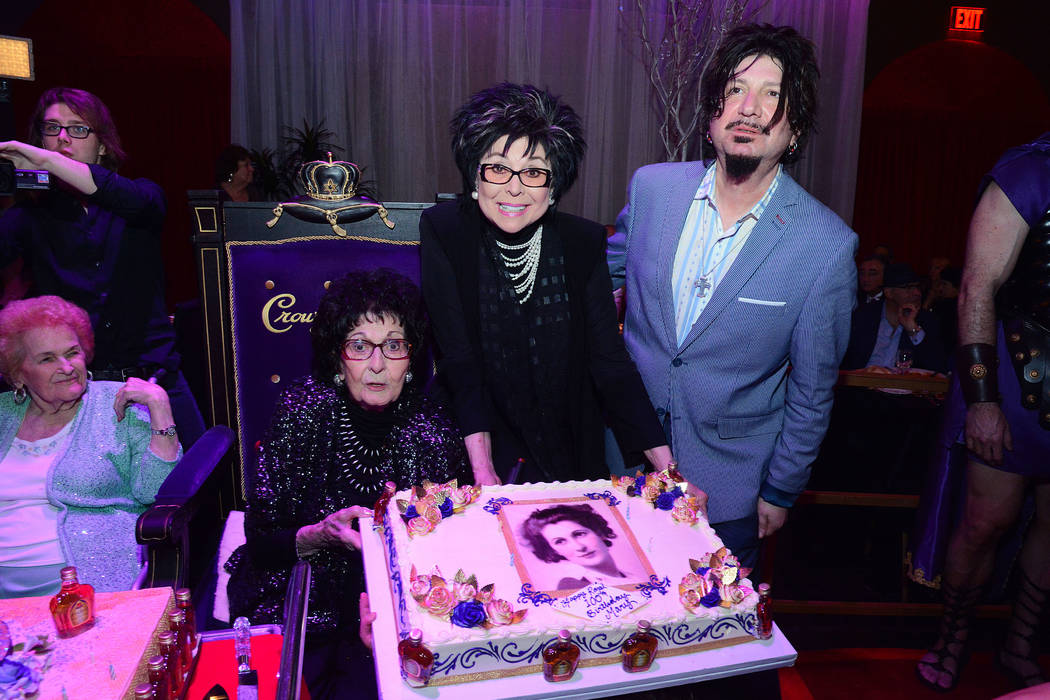 Updates from across VegasVille, where Rock in Rio has announced its lineup for this year (but not on the Strip) and the Crown was going down at Mama Maria's 100th birthday party.
Onward:
ROCK IN RIO, IN RIO
Rock in Rio USA was supposed to return to the Las Vegas Festival Grounds in, oh, about eight weeks. But the festival has shuffled its schedule, and in September is returning to more fertile ticket-selling territory: Barra Olympic Park in Rio de Janeiro. That's where the festival was launched back in 1985, when an estimated 1.6 million fans attended the 10-day festival.
Rock in Rio officials have not formally announced that the event will not return in May. The 2015 event was a staging and artistic success, but fell far below pre-event attendance prognostications and reportedly lost between $24-$28 million in its first year in the U.S.
Set to take place Sept. 15-17 and Sept. 21-24, Rock in Rio boasts a lineup that would be wonderful on the Strip, including Justin Timberlake, Guns N' Roses, The Who, Lady Gaga, Red Hot Chili Peppers, Bon Jovi, Maroon 5, Aerosmith, Alice Cooper and Billy Idol.
Maybe AEG Live and Live Nation can use the Rock in Rio lineup as a menu for possible Strip venue mini-residencies. The Who announced six shows at the Colosseumthis year and Idol is continuing his run at House of Blues through March 25, coming back again in May. Timberlake and Gaga are oft-rumored, extended-engagement headliners.
As for the return of Rock in Rio USA, MGM Resorts officials have said they are not giving up on the event's eventual return to the Festival Grounds. The earliest that could possibly happen is spring 2018.
HOLD ON HERE
On the topic of big venues on the Strip, online reports surfaced Monday that T-Mobile Arena is being "held," or, "not booked" for June 10. This would be to keep the arena clear for Floyd Mayweather vs. Conor McGregor in some form of competitive combat. On Tuesday, MGM spokesman Scott Ghertner did not confirm, nor deny, those reports "We have made no announcements about that weekend at this time."
MORE THAN LIP SERVICE
Terry Fator is comfortably oblivious to many of his contract provisions at the theater named for him at the Mirage. "I'm not a business person. I don't know how it all works in terms of the options and clauses, but I love the Mirage and we have a great relationship." Fator does know that his five-year contract extension went into effect in January, and he celebrated his eighth anniversary Monday night.
Fator's new Sir Elton John puppet certainly commands attention, with its feathery costume and bedazzled specs. Fator sings an Elton medley, backed by a live seven-piece band. Fator has moved bandleader Bill Zappia, a longtime Las Vegas favorite, into a co-host role in his new "Terry Fator Show" format. Fator also kept his band onstage for a post-show hang, where he sang without the puppets. He's often performed at the Parlor lounge after his Thursday night shows, one of the fun, and sorta secret, hangs on the Strip.
FOGERTY AND THE BRASS
On the topic of backing musicians, and their value in a topnotch Strip show: John Fogerty's first sprint through Encore Theater – a characteristically rocking experience – was powered by a four-piece horn section. That might not be so unusual, even though some superstars don't see the need for a full horn section, but Fogerty even recruited a tuba player: Veteran Vegas musician Steve Flora, who also plays bass (joining Ginger Bruner among Las Vegas artists who have mastered both instruments).
Sax player Rob Stone, trumpet player Jason Levi and trombonist Randy Crawford fill out the all-Vegas horn section. Fogerty has told the boys they'll be back when he returns to Wynn Las Vegas for five dates beginning May 19.
THE QUEEN IS CROWNED
Southern Wine & Spirits of Nevada executive and Cleveland Clinic Lou Ruvo Center for Brain Health founder Larry Ruvo delivered an apt gift to his aunt Maria Perry, aka "Mama Maria," during her 100th birthday party Monday night: A bottle of Crown Royal Canadian whiskey in a bedazzled bottle. Her cake, too, was an homage to the Crown.
Before Monday's party at the Copa Room at Bootlegger Bistro, Mama Maria explained that she has started her day the same way, every day, since she was a teenager: A cup of coffee with a shot of Crown. This tradition dates about 90 years, to Maria's days growing up in Niagara Falls, Ontario, Canada.
"We were going to school and it was a half hour walk and in the winter time it was so cold, you know?" she says. "So, all the Italians would take about a half cup of coffee and add a tablespoon of whiskey. It was just the right thing to do. And you'd drink that and you'd go to school. And nobody ever got sick! We never caught cold!" Maria says her personal physician and cardiologist also start the morning with a coffee-crown shot.
Mama Maria was joined by her daughter and Bootlegger founder Lorraine Hunt-Bono; her son-in-law, Dennis Bono; grandson Ron Mancuso; and sister Angie Ruvo (Larry's mother) among many family members and friends in the Copa showroom. A great moment was an impromptu medley of standards by Vegas showmen Frankie Scinta, Nelson Sardelli, Jerry Tiffe, Bob Anderson and Bono.
"This is how we used to do it in Las Vegas," Bono called out, "and Mama Maria lived it."
John Katsilometes' column runs daily in the A section. He also hosts "Kats! On The Radio" Wednesdays at 8 p.m. on KUNV 91.5-FM and appears Wednesdays at 11 a.m. with Dayna Roselli on KTNV Channel 13. Contact him at jkatsilometes@reviewjournal.com. Follow @johnnykats on Twitter, @JohnnyKats1 on Instagram.