Salt-N-Pepa's Strip production 'I Love The '90s' cancels 10 dates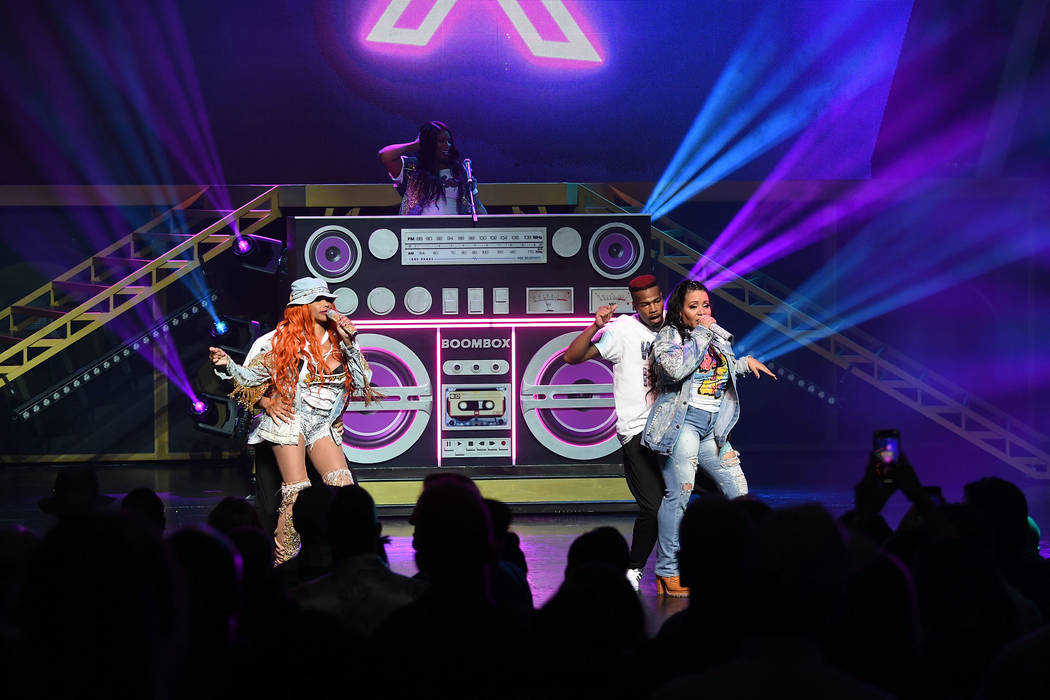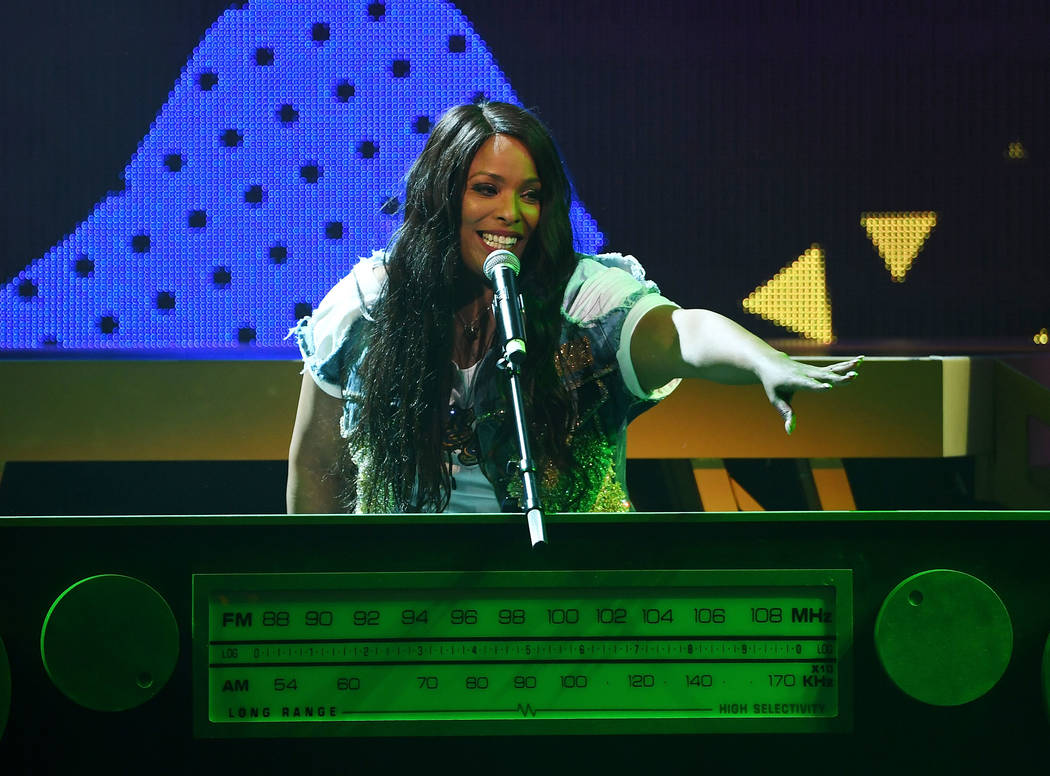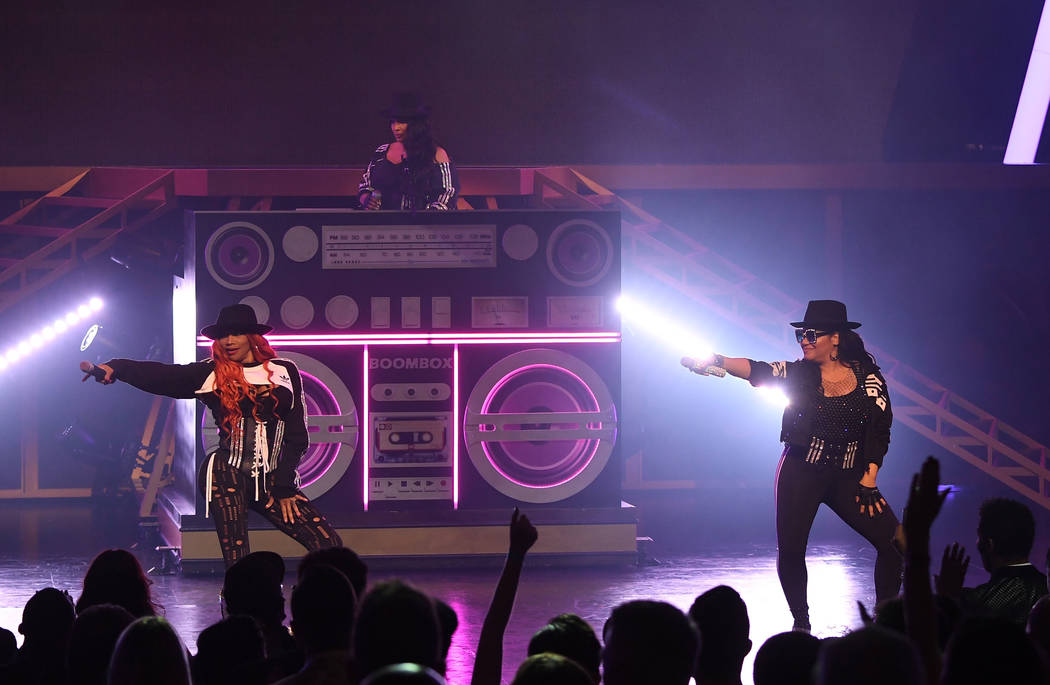 Everyone, off the dance floor.
"Salt-N-Pepa's I Love the '90s — The Vegas Show" has canceled 10 of its shows at Paris Theater from Dec. 6-17. The final performances for this year are 9 p.m. Thursday through Monday, with Salt-N-Pepa headlining along with Mark McGrath of Sugar Ray and Kid-N-Play.
The show is scheduled to return Jan. 17. It celebrated its premiere Oct. 25.
In announcing the canceled dates, Salt-N-Pepa (which co-produces the series with UD Factory of Las Vegas) pointed to its busy touring schedule. The act just returned from what it termed an "exhausting" Australian tour in support of Usher.
In a news release Tuesday, Cheryl "Salt" James and Sandra "Pepa" Denton, along with DJ Spinderella said they have "decided to take a few extra weeks off and reflect and refresh from one the of the hardest-working years of their career."
Denton was quoted individually, saying, "Living and performing in Las Vegas has been a dream of ours for the past few years."
Seth Yudof of UD Factory also pointed to the act's health as a reason it was taking the dates off the schedule.
"Salt-N-Pepa have been working nonstop, even performing on the Vegas show's days off," he said in a text message. "When the ladies came back from Australia last week, it was clear that they were in need of some downtime. So, we decided to give them some extra time to recoup. They are our partners, so their health is important to me on many levels."
He added, "The overall plan for next year has not changed. We are going to have a rotation of artists, and we are leaving it up to Salt-N-Pepa to decide how often they want to be here. There are some great artists coming through, and I trust that the announcement of 2019 lineups will create a lot of excitement with fans!
Touring fatigue aside, the expertly staged show was drawing light crowds recently to Paris Theater, a pretty room which nonetheless has become a veritable Venus' flytrap for productions ("Circus 1903" and "Inferno" closed at the theater this year and "Marilyn — The New Musical" has pulled its ticket listings down for its reported return to that stage).
Scheduling and marketing are focal points in the show's plans to return after what would be a six-week layoff. Salt-N-Pepa are in the lineup of acts in "The MixTape Tour," a much-anticipated onslaught of '80s and '90s acts starring the full lineup of New Kids on the Block and featuring Debbie Gibson along with Tiffany and Naughty By Nature.
The 53-city tour opens May 2 and stops at Mandalay Bay Events Center on May 25. Salt-N-Pepa, with its name on the "I Love The '90s" production title, would be touring through mid-July.
As it is, refunds for ticket holders for shows scheduled for Dec. 6-17 are available at point of purchase.
On the talk of Paris
Ran into Joseph Labero, the fiery magic man who fronted "Inferno" at the Paris, at Tuscany Suites on Wednesday. He's still looking for some sort of tie-in to Vegas. He and his fiance, Anna Vinterfall, still have a daughter attending The Meadows School and he's been toggling his time between Europe and Las Vegas.
Fittingly, Labero was hanging around the fire pit outside Piazza lounge. No tricks, though. No Fuel Girls, either …
Hello, holograms
You know what's great about a hologram? It never calls out 30 minutes before opening curtain, lands in rehab or vanishes unless you want it to.
I mention these qualities because Base Entertainment has been using the otherwise latent Opaline Theater at the Venetian as a rehearsal space for its touring Base Hologram productions. This is a fascinating concept, and certainly we'll learn move of this division as it expands. But in September, the Opaline room (once home to Blue Man Group and "Rock of Ages") was employed as a rehearsal facility for Base's Maria Callas and Roy Orbison productions.
Base is also developing a hologram Amy Winehouse touring production, dates to be announced.
Live musicians — in Callas's case, a full orchestra — back the legendary images. "Callas in Concert" plays Paris on Wednesday night on its ongoing tour of Europe. The Orbison "In Dreams" production ended a 28-city U.S. tour this month and is scheduled for residency at Andy Williams Theater in Branson in 2019 (side note, longtime Strip stalwart Rick Thomas also plays the Williams theater).
"We're very honored to be the first to host this one-of-a-kind residency at our theatre," said theater manager and owner Jimmy Osmond of Osmond Brothers fame. "It's the perfect venue for fans to relive the magic and heart of Roy's music, and the audience will leave having rekindled their love for his artistry all over again."
This format is worth tracking. Maybe VegasVille is not far behind …
John Katsilometes' column runs daily in the A section. His PodKats podcast is posted on the R-J website. Contact him at jkatsilometes@reviewjournal.com. Follow @johnnykats on Twitter, @JohnnyKats1 on Instagram.