Showman Kenny Davidsen's vintage-Vegas hang turns 10
Updated March 9, 2023 - 7:38 pm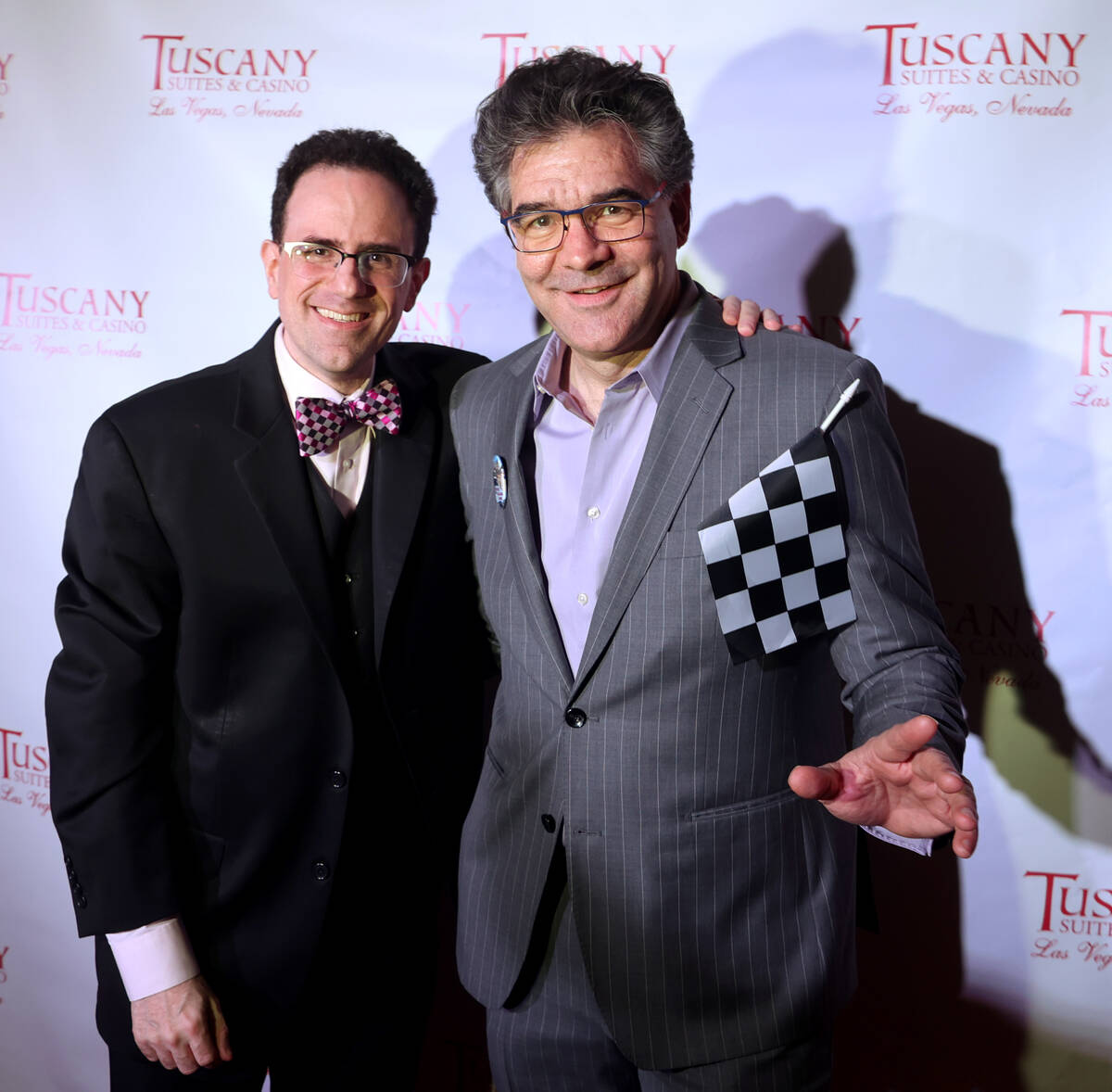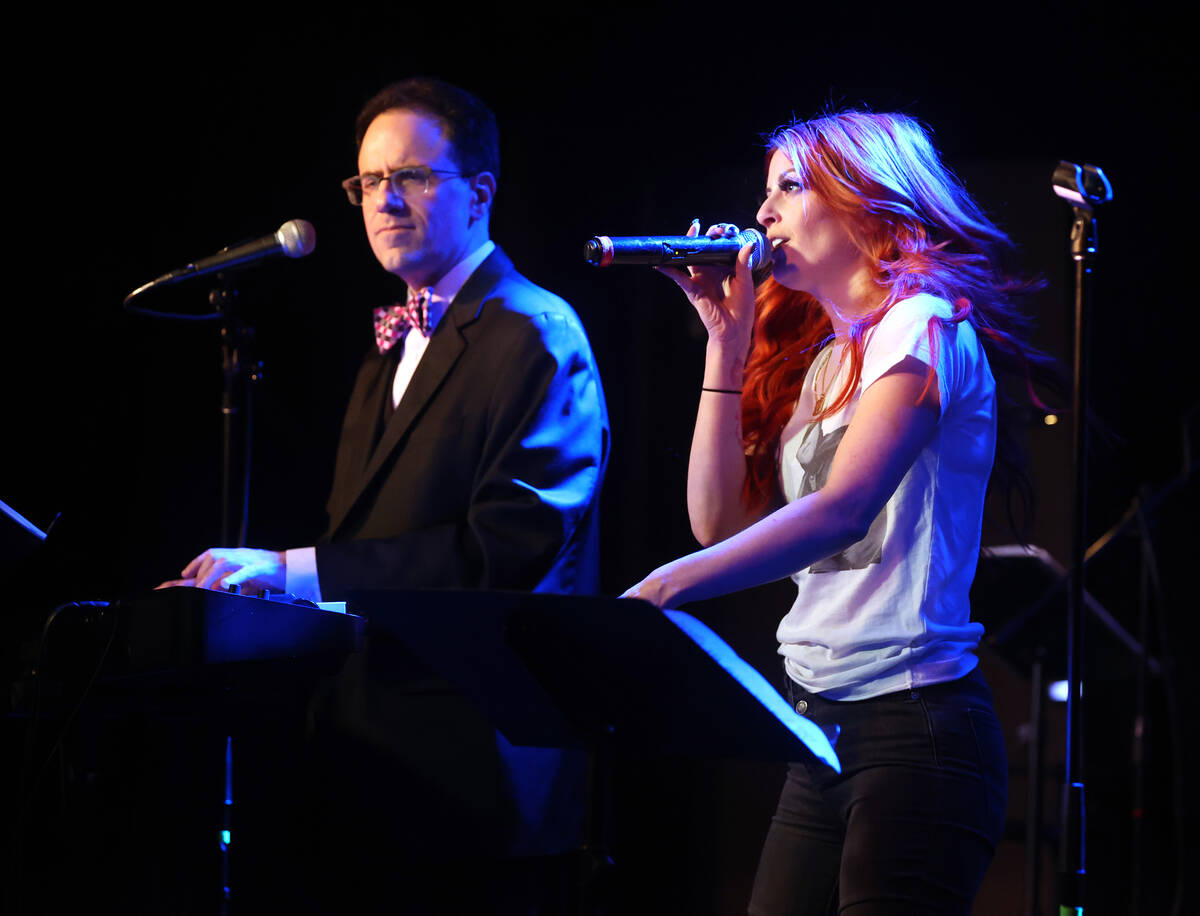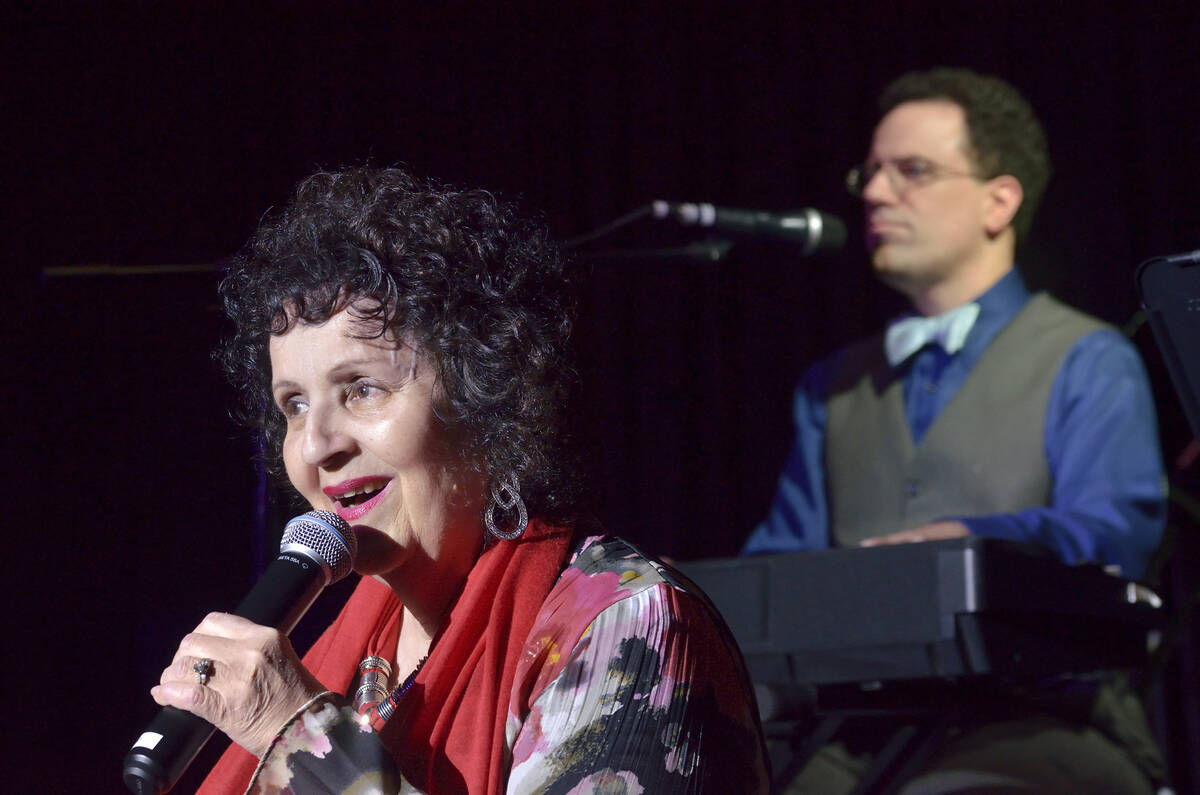 You talk to Kenny Davidsen about why his show at an off-Strip lounge works. Pretty soon it is clear, why wouldn't it?
Top-flight live entertainment, no cover charge. No parking fees. Centrally located, just a few somersaults east of the Strip on Flamingo Road. The confidence that even if you don't know who is hosting, the night is going to bounce. You are likely to see something special, such as boxing broadcast great Al Bernstein summoning "Georgia," the cast of the touring "Jesus Christ Superstar" taking over the room for a full night, or Enoch Augustus Scott of "Zombie Burlesque" going full-costumed Joe Exotic and winding up in someone's lap. Usually Bernstein's.
There's a lot to be said, and sung about, for Davidsen's Bowtie Cabaret shows at Tuscany's Piazza lounge. The showcase celebrates its 10th anniversary at 8 p.m. Friday. The show runs into the a.m., until it's time for the stragglers to enjoy steak and eggs. Expect a late night, and a great night.
Performers on the bill include busy Las Vegas pros Tyriq Johnson, Jenn De La Torre, Sandy Knights, Scott, Krystal Goddard, Christian Brady and Christina Balonek. Friday's format is for singers to perform the songs they first sang with Davidsen.
This is a long list, of course, dating to Davidsen's opening night at the T Spot on March 10, 2013, when Joe DiNunzio hosted. The next week is was Vegas opera favorite Mark Giovi. Week three was Kelly Clinton-Holmes, a night that helped kick off the series Davidsen envisioned as, "Don't Tell Mama on steroids."
Mama was Davidsen's gig in Manhattan prior to arriving in Las Vegas in March 2009, to work of the Mama's outpost on Fremont East. He continues his Wednesday and Saturday night shows at the club's latest location at Neonopolis.
"I had the decision to either move to Florida, or come out to Vegas with my parents," Davidsen says. "I told them, 'I am not moving to Florida.' So we looked at some places that had live entertainment, like the Bootlegger, to see what the scene was like here. I liked the people in the entertainment community here, from the beginning."
Davidsen moved from T Spot, now renamed The Copa Room and highlighted by "The Rat Pack is Back" stage show, in February 2015. He has since welcomed 221 guest hosts over the years, with Anne Martinez, Jassen Allen and Glo Vivelo topping the list with double-digit numbers. Except in rare instances (like, when a media guy hosts a charity event), all of these hosts have been professional singers.
With his various gigs, it's not uncommon for Davidsen to sing more than 60 songs a week. He's still the bandleader for Monday's Dark since that show's inception nine years ago. Davidsen also owns more than 70 bow ties, which is still more than his fantasy leagues (another story for another time), though he says, "The gap is narrowing."
Davidsen is well aware of how to survive in the no-cover Vegas entertainment culture.
"I'm an entertainer, but I'm also a liquor peddler," Davidsen says with a laugh. "Bar sales are very important to a show like this. You have to create a room that is a hang."
Credit Tuscany owner Brett Heers for his personal passion for live music. Tuscany's Piazza pops with high-quality, live music every night, with such well-known performers as Rita Lim (Sundays), Craig Cantor (Mondays), Michael Grimm (Tuesdays), Ashley Fuller (Wednesdays), Knights and Celina Sasso (Thursdays), and a rotation of Tom Mazzaro, Carmine Mandia, Joelle Righetti and Michael Monge on Saturdays.
Davidsen's Friday night showcase anchors all that programming. To lay his foundation, Davidsen years ago made friends with such popular lounge stars as Chris Phillips of Zowie Bowie and Sky Dee Miles.
"I learned in the first year, to make this a success you have to throw a party," Davidsen says. "You have to create some energy, some warmth, and a scene that people want to be around."
The show's free-form quality was evident one night a few months ago when rock icon Sebastian Bach of Skid Row was in the room. Davidsen's band has a long-running joke, led by Vegas singer Jerry Jones of Fifth Avenue, who intros "Tom Sawyer" by Rush.
A classic moment w/ @KennyDavidsen … @sebastianbach, with a sampling of @rushtheband. One day, the whole song. Davidsen celebrates 10 years on Friday night. Column coming soon. #RJNow @reviewjournal pic.twitter.com/cR8n40C03P

— John Katsilometes (@johnnykats) March 10, 2023
Jones sings the opening lines, "A modern day warrior, mean-mean stride. Today's Tom Sawyer, mean-mean pride." Then Davidsen cuts the music with, "That's all we know!"
Bach is a major Rush fan. He took the mic himself, planning to sing the full song. He started and again, the band stopped, with Bach calling out "That's all they know!" Davidsen just shrugged.
"What can I say?" the bandleader says. "It's a party."
A punk pause
The Punk Rock Hall of Fame has pushed back its opening once more, to April 1. Vegas nightlife icon P Moss, who is to run the venue's Triple Down bar, said inspection delays have forced the schedule change. The punk rock hall will occupy a space at 1422 Western Ave., next to Little Darlings strip club.
Center Stage trumps Aces
Center Stage Comedy is the new brand for headlining stand-ups at The Mirage/Hard Rock Hotel Las Vegas. This series supplants the long-running Aces of Comedy. The first show under the Center Stage moniker is Bob Marley on March 18.
Marley is followed by Daniel Tosh on March 24 and 25, with such high-ticket headliners as Ray Romano, Brian Regan, Chelsea Handler, Jim Jefferies and Wayne Brady.
The listed schedule halts with Kathleen Madigan on June 24. But Mirage President Joe Lupo said in a statement: "As the anticipation builds for the spring and summer line-up, we are eager to welcome back comedy headliners such as Jim Jefferies and Wayne Brady, who will kick-off this new chapter at our property."
The shows will remain in the Mirage Theater, still home to Shin Lim's popular "Limitless" magic production.
A dozen, for here
Trend-bucking adult comedy revue and variety show "Absinthe" at Caesars Palace celebrates its 12th anniversary on April 3. The production expanded to a 14-show-per-week schedule, 16 during peak periods, in June 2021.
We met the inspiring Duo Vector balancing act on opening night 2011. And cheers to Misha Furmanczyk and Lucasz Szczerba, still the gold-standard version of this act, 12 years on.
Magic (Castle) Murray
Laugh Factory at the Tropicana headliner Murray Sawchuck and his sidekick, Doug "Lefty" Leferovich, just wrapped a week at the legendary Magic Castle in L.A. Cindy Crawford and her daughter attended his opener. "Fantasy" creator and producer Anita Mann also rolled in, with her family.
Tease this …
An internationally famous broadcaster is planning a night of music on the Strip. Look for it in April.
And this …
A magic production that is underrated and deserving of another shot is on the cusp — the cusp, I tell you! — of landing a new home.
Cool Hang Alert
If you can't catch Frankie Valli at Westgate this weekend, know that ace Valli tribute artist Mark Maynard plays Coop's Cabaret & Hot Spot at 6 p.m.-9 p.m. Thursday. Coop's has hit the accelerator after gaining its liquor license last month. Check out this show in its rapidly filling lineup at coopscabaret.com.
John Katsilometes' column runs daily in the A section. His "PodKats!" podcast can be found at reviewjournal.com/podcasts. Contact him at jkatsilometes@reviewjournal.com. Follow @johnnykats on Twitter, @JohnnyKats1 on Instagram.